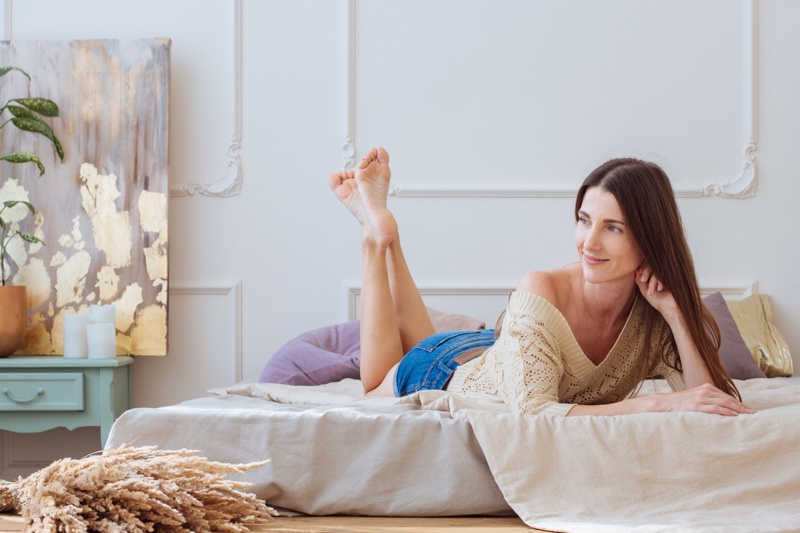 There is no better feeling than coming home after a long day to your cozy bedroom. Our sleep quality has a very high impact on our emotional and physical wellbeing, and a good night's sleep depends on our bedroom, so bedrooms should be as clean and relaxing as possible. There are so many ideas to make bedrooms a comfortable environment to unwind, relax, and sleep well. If you are thinking about renovating your bedroom, this article will help you find renovation ideas that will make your bedroom better than before.   
Change the Layout
If you want to make some changes that won't cost you money, then change the position of the furniture in your room, switch them up, and get rid of unnecessary items to make the room look a bit more spacious and feel airier. Move your bed to face a different wall in your bedroom to get a new feel of your room. This trick is an easy way of bringing positive energy and positive vibes to your room. You can always look into Feng Shui, which teaches you how to set up your room in a way that not only makes it look great but also allows you to feel great by promoting positive energy.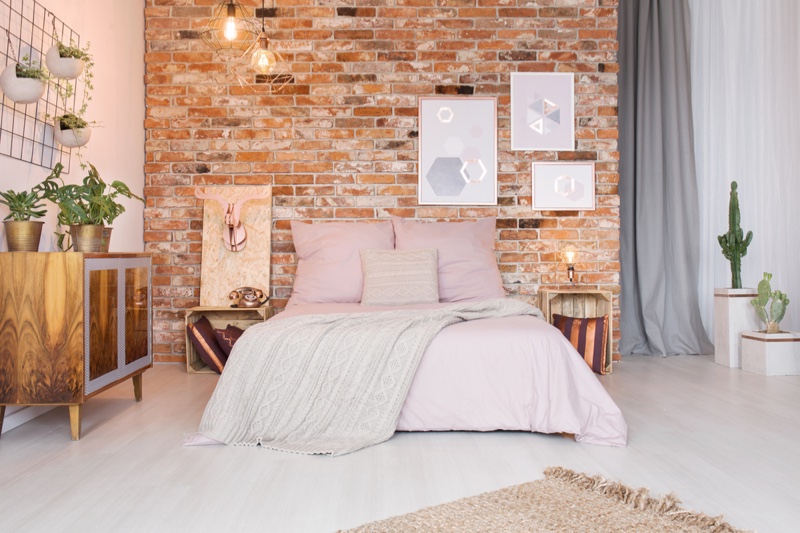 Change the Bedding
It goes without saying that beds are the main piece of furniture in a bedroom, so any changes done to them will change the outlook of the bedroom. If you want to add some style to your bedroom, then change the old bedding to covers that match the color of the curtains or rug. New bedding with a cool pattern on it, would jazz up your room. Whatever you choose, make sure it is totally different from the old ones. Also, changing the mattress is a major change that can be made in your bedroom. Bed mattresses should be changed every 7-10 years, however, getting a different mattress would change the feel of your room.
Repaint the Wall & Furniture
This tip will give your room a brand new look and feel. Choose a relaxing color and repaint the walls and the door of your room. Painting the door with a different color would make it stand out and look cool, be careful not to choose mismatching colors that would ruin the whole plan, however. Moreover, repainting the bedroom furniture is a great idea to make it look fresh and new. You don't have to paint the four walls to renovate the room as you can paint one of the walls and repaint the furniture with the same color to complement the scene.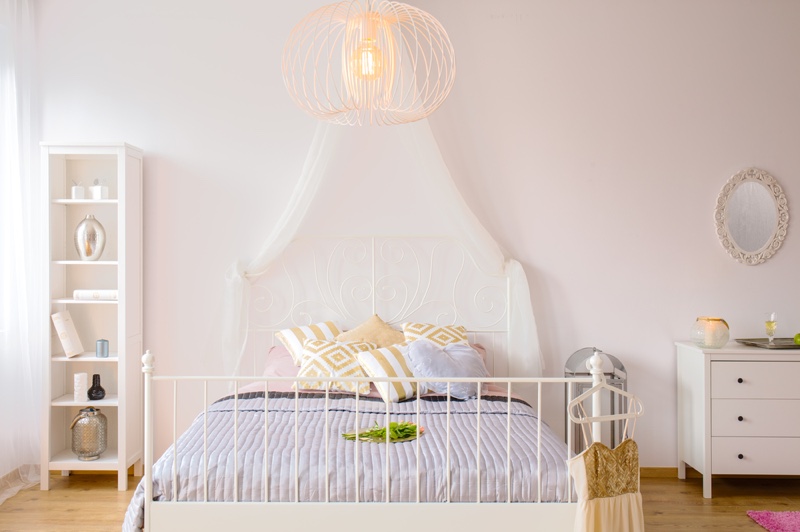 Change the Lighting of Your Room
Changing the lighting in your bedroom can alter the whole mood of the room. Since bedrooms are for sleeping and relaxing, go for warm shades and stay away from fluorescents. The change here depends on what you already have in your room. For example, if you have a small chandelier, switch to a bigger one with warmer bulbs, or if you do not have scones, get one. Dimmers are great for bedrooms as they can change the lighting according to your mood. If you want to go all contemporary, then installing retro track lighting is a good idea. 
Hang Art on the Walls
The artwork has a positive effect on our mood, as studies have shown, simply looking at a piece of art makes us feel happy. According to your personality and style of your bedroom, find the right paintings or posters and hang them at eye level on the walls of your bedroom. Do not overcrowd the wall with too many paintings, so it doesn't irritate your eyes and make the room look smaller. There are many different styles and colors to choose from, but no matter what you choose to hang on the wall, it will make a positive change to the look of the room.
Although the bedroom is not the first room you see when entering the house, it is one of the most important rooms in it. Therefore, making some changes to it would definitely have a positive impact on your mood and quality of sleep, which is vital for your wellbeing. Kicking off your shoes after a tiresome day in a fresh-looking bedroom would boost your mood and rid you of the stress of the day. There are many ideas to renovate your room that you can choose from like, repainting the walls and furniture, changing the lightings, changing the bedding, and hanging artwork that suits your personality on the walls. Renovating your bedroom doesn't have to be expensive, but it should give it a warmer and more relaxing ambiance.