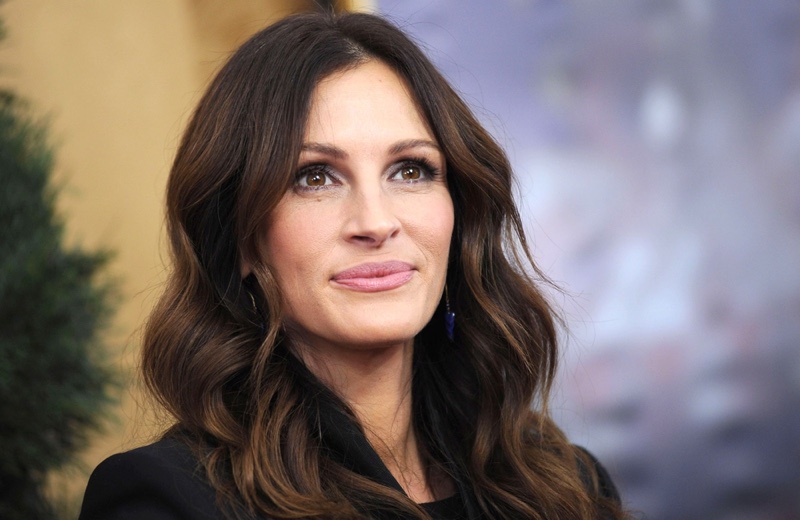 There is a really cool story about Julia Roberts and her role in Ocean's Eleven. George Clooney sent her a note with a $20 attached. The note read: I hear you are getting 20 a picture now. If you weren't a legend before getting correspondence from Clooney, you definitely are afterwards. But to be fair, Julia Roberts doesn't need any help being an icon of our time 
Reason 1: She starred in the most iconic rom coms of all time
Think Pretty Woman… Richard Gere playing on a piano in an empty hotel lobby and Roberts walking over in her street girl get-up. A little flirtation later and there is more being played than a tune of that grand piano. Skip to the end of the movie and we have a couple embraced in a fairytale kiss that leaves us all swooning.
Add My Best Friend's Wedding, Stepmom, Notting Hill and Runaway Bride to list, and the 1990s was Julia Roberts' decade. 
This success in rom coms made her a megawatt superstar of Hollywood. It also reduced her talent to a single dimension. While her role as a love interest in a good ol' love story is one aspect of her acting career, it reduces her acting ability to the level of the writer of chick lit.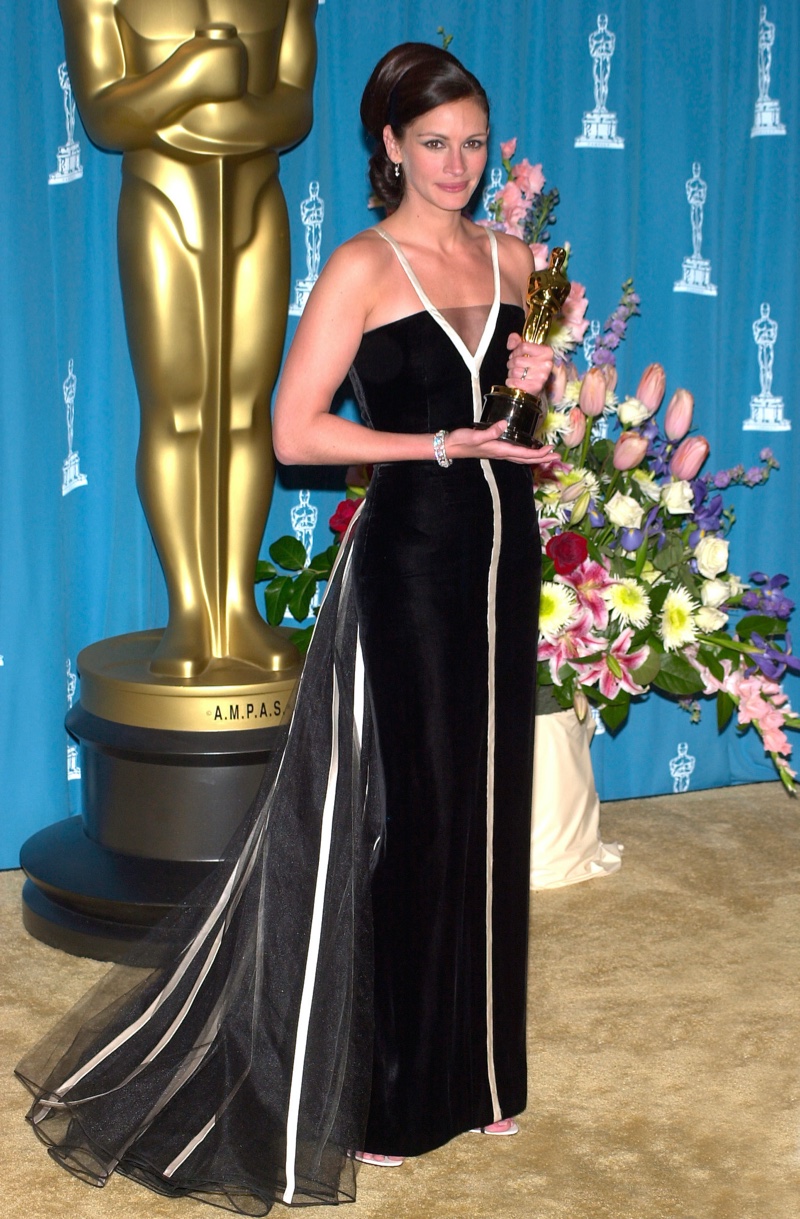 Reason 2: She grabbed that Oscar
Did you know that Julia Roberts was nominated for an Oscar before we even knew she was Julia Roberts. She played the tragic Shelby in Steel Magnolias and was nominated for Best Supporting Actress. Then, she took on the role of Erin Brockovich and demonstrated that she could play a woman of strength, no matter how unlikeable the character. She was nominated and won the lovely little statue for Best Actress – and all talk of her lesser talent to her contemporaries was forgotten. Well no, it wasn't, but we know differently.
Reason 3: She was the highest paid female actress of her time
There was – and still is – a serious gender pay gap in Hollywood filmmaking. She made her desire to producers clear, she would be paid commensurate to her box office pull. This meant that she was the first woman to command $20 million for a film when starring as Erin Brockovich. She then went on to command $25 million to become the highest paid actress of all time. 
Julia Roberts paved the way for the likes of Jennifer Lawrence to openly challenge the pay gap in the press. Without her trailblazing, Lawrence would have met even more resistance.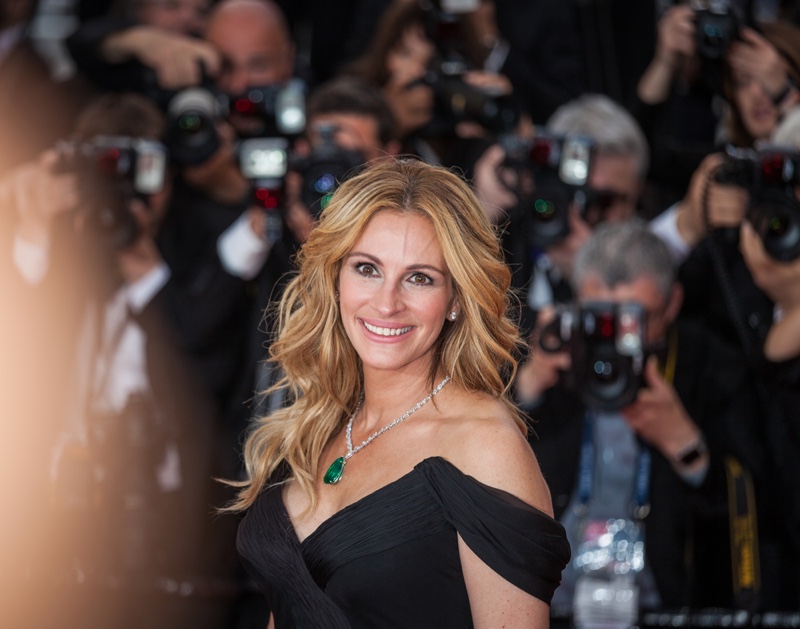 Reason 4: She is something of a stealth feminist
 While we admire her acting, her look and her ballsy demands for what she is worth, her iconic status is pinned to her role as something of a stealth feminist. Remember back the more than 20 years to the red carpet event for Notting Hill. Roberts wore the most beautiful salmon pink Dolce and Gabbana gown and then decided not to shave her pits. 
When asked about it, she said it was part of her life philosophy to not give a damn what people think. She went on to explain that she hadn't calculated how the shortness of the sleeves matched with a lot of waving would have the result of showing her underarm locks to the world. It just kinda happened and she didn't kinda care. In our mind, this offers such freedom to women who feel trapped into an endless beauty regime.
If this was accidental feminism, then how about the act of defiance in Cannes. One year the festival organizers turned away a group of women who wore flats. The next year, Roberts took off her shoes and did the red carpet in bare feet. Strangely, no one turned Julia Roberts away from the film festival. 
She is who she is and this is what makes her an icon. If you need some persuasion, take a look at her instagram account where she is nothing but her quirky and fabulous self.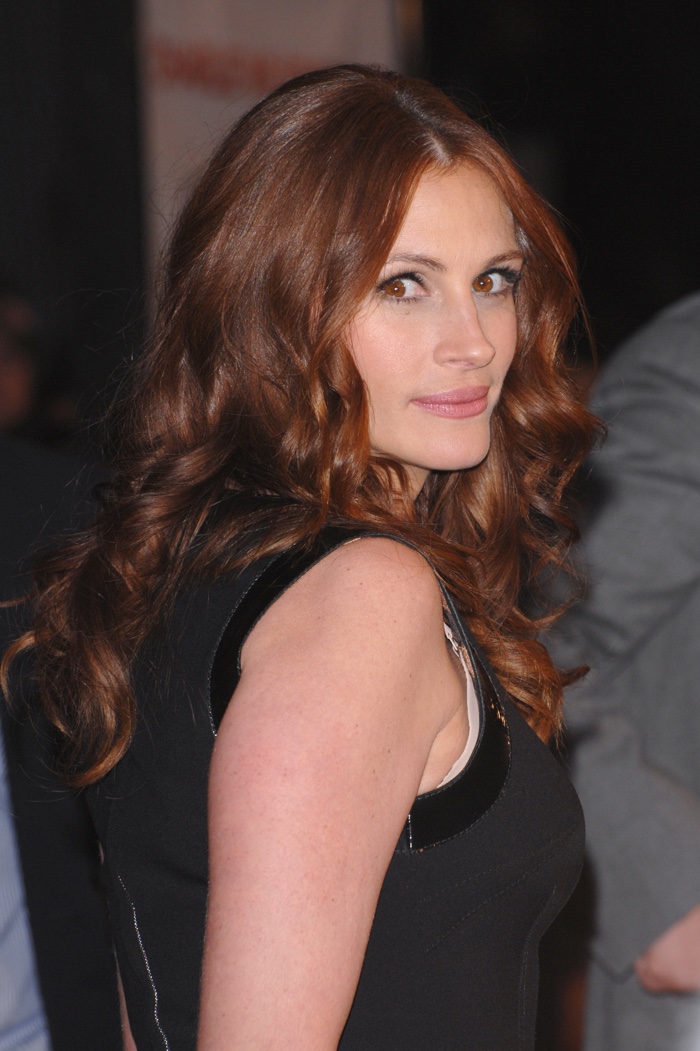 Reason 5: She has made a comeback in Homecoming
And then when you thought she couldn't be more brilliant, she returns to our screens in Homecoming. Following the trend for big names performing in streamed series, Julia Roberts stars in the twisting mystery Homecoming. She plays Heidi Bergman, a therapist. This is a character with sass, some charm and a whole lot of melancholy. Her performance is astonishing and well worthy of a Golden Globe.
So, have we persuaded you that Julia Roberts is an icon? Have you noticed that until now we have not mentioned her beauty – those brown eyes and broad, stunning grin. It is because her looks got her noticed but her talent kept her around this long. We also made more of her than a figure in a film – why? Well, she is someone who has been unashamedly herself through criticism and trolling. Even when people belittle her talent, she just turns up and performs anyway. Her life philosophy DNGF – work that out and you know why we think she is an icon.