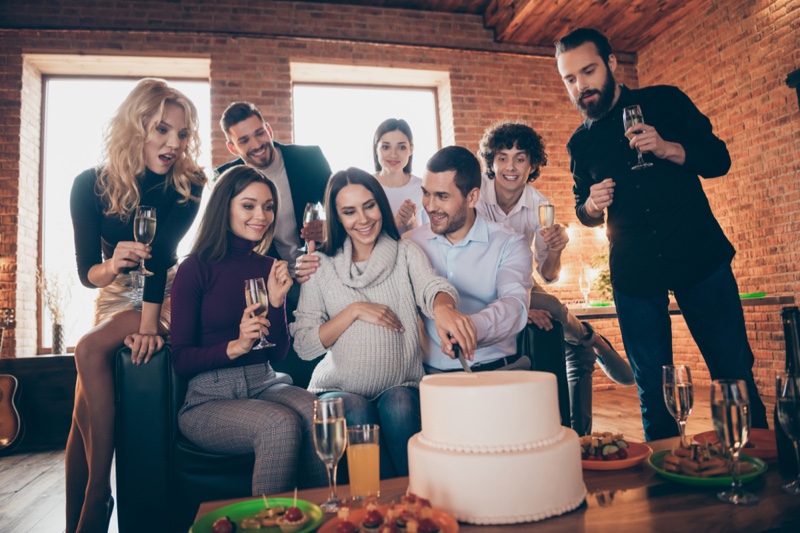 Your best friend is giving birth in a couple of months, and you're almost as excited as she is to meet the baby. You've offered to throw her and her husband a baby shower, and you want to ensure the party is one that everyone will remember.
While your mom celebrated your impending birth with a rather proper, all-female baby shower replete with pink paper plates, petit fours, and fruit punch, you want to host a co-ed baby shower that's as hip and fun as your friends.
With this in mind, here are four ideas for themes, games, food, and more that will make this baby shower one for the books:
1. Go with a Meaningful Theme
Rather than the generic pink and blue showers of yore, choose a theme that truly means something to the mom- and dad-to-be. For instance, if they're both huge bookworms and can't wait to pass down their love of books to their little one, then host a book-themed shower.
To make the theme clear to guests, start by ordering baby shower invitations that speak to the parents' inner bibliophile and note on the invite that each guest should bring a book as a gift. Then, for one of the games, play Children's Book Emoji Pictionary, which asks guests to determine what book is represented by clues. For instance, guess what children's book is representative of a sleeping emoji and a moon emoji. Hint: it's Goodnight Moon.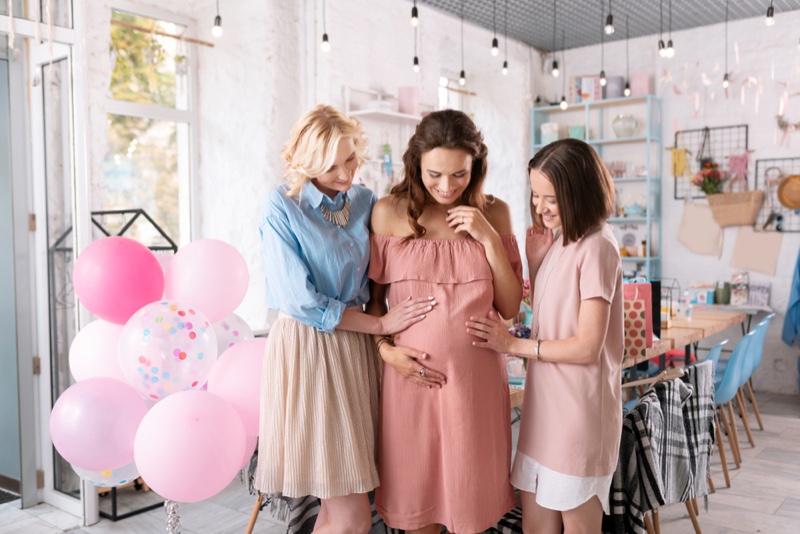 2. Speaking of Games, Focus on Fun and Not Cheesy Contests
Unless you think your bestie would get a kick out of it, skip the tired "guess that baby food" contest in lieu of games that guests will actually want to play. For instance, you can create your own baby shower word scrambles that give guests clues to solve, like "APSRDEI" (diapers) and "AROFMLU" (formula). If your guests of honor are big music fans, you can present them with song lists that feature the word "baby" in the title — only with some of the words missing, like (blank) (blank) Baby by Vanilla Ice.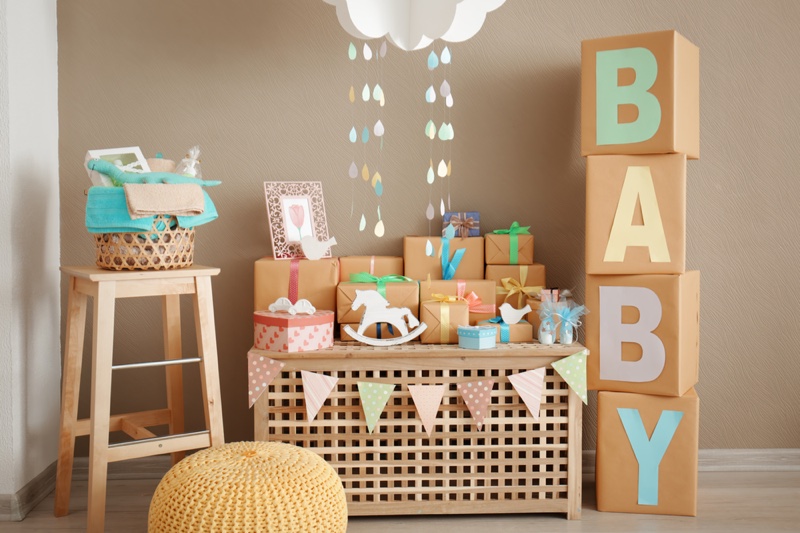 3. Or, Skip the Games and Opt for Cool Crafts Instead
There's no hard and set rule that says games have to be part of a baby shower. To help fill the time, come up with a craft project that will benefit the baby. For instance, Country Living magazine suggests a onesie decorating station in which guests create an adorable, personalized outfit. Ideally, onesies in 0- to 3-month or 3- to 6-month sizes should be purchased beforehand.
You can also string a clothesline across a wall and have guests write his or her best wishes for the baby on cut-outs featuring animals, cupcakes, books, music notes, or basketballs — the options are endless — before attaching each cut-out to the line with a clothespin. This will give the parents-to-be a meaningful gift to take home with them. As an added tip, if you make the cut-outs in their nursery theme, it may end up being hung on the baby's wall.
4. Forgo the Fancy Cakes for Simple and Tasty Foods
When choosing what to serve your guests, it's best to think outside the traditional "cupcakes and punch" box. If the weather is nice, set up tables outside and host a baby shower barbecue. And if the parents-to-be adore sports, go for gameday favorites like buffalo wings, pizza, and six-foot subs. You can also serve a variety of dips like crab, artichoke, jalapeno, and queso, along with fruit and veggie trays, chips and crackers. Or, go with a "she's about to pop!" popcorn bar featuring a variety of flavors; a few other snack choices wouldn't hurt, either.
Have a Great Time Celebrating a New Life
No matter which baby shower theme you choose or which foods you serve, one thing is for sure: this baby shower will celebrate the arrival of your friends' son or daughter in a fun and special way that each guest will enjoy and appreciate.