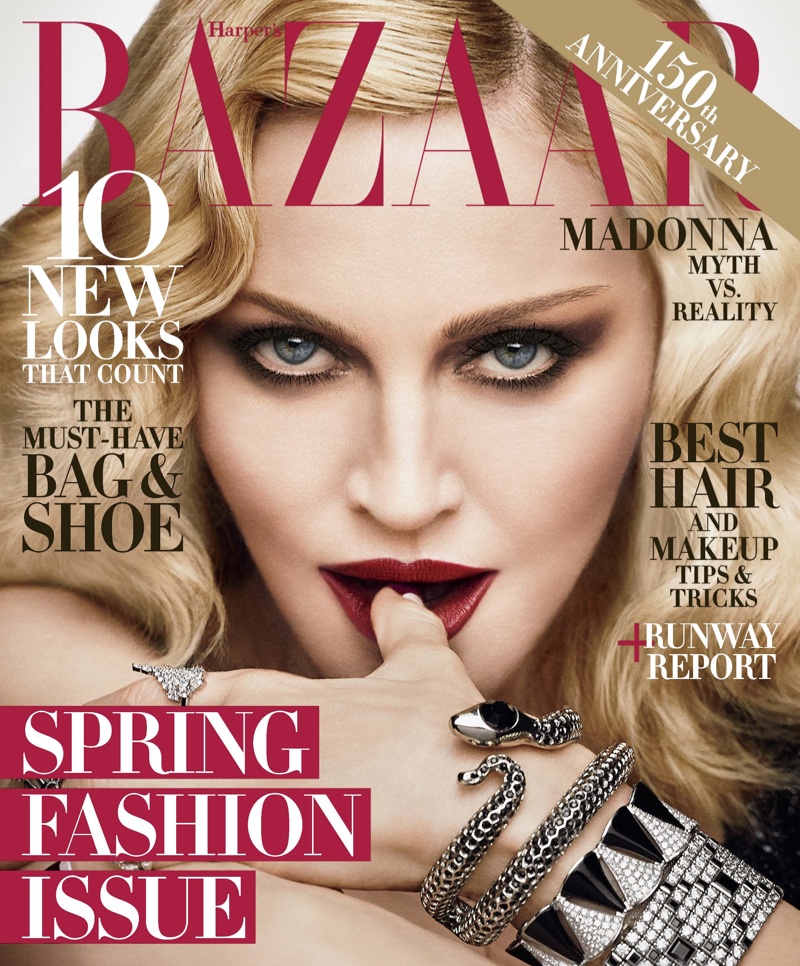 Madonna gets her closeup on the February 2017 cover of Harper's Bazaar US. Photographed by Luigi & Iango, the singer wears a Gucci gown with sparkling gems. The magazine celebrates its 150th anniversary special with the pop icon. In the accompanying spread, Madonna wears racy lingerie styles from the likes of Alberta Ferretti, La Perla and Stella McCartney. The February issue of Harper's Bazaar hits newsstands on January 17th.
Related: Discover Madonna's Rebel Heart Tour Costumes
Madonna – Harper's Bazaar US – February 2017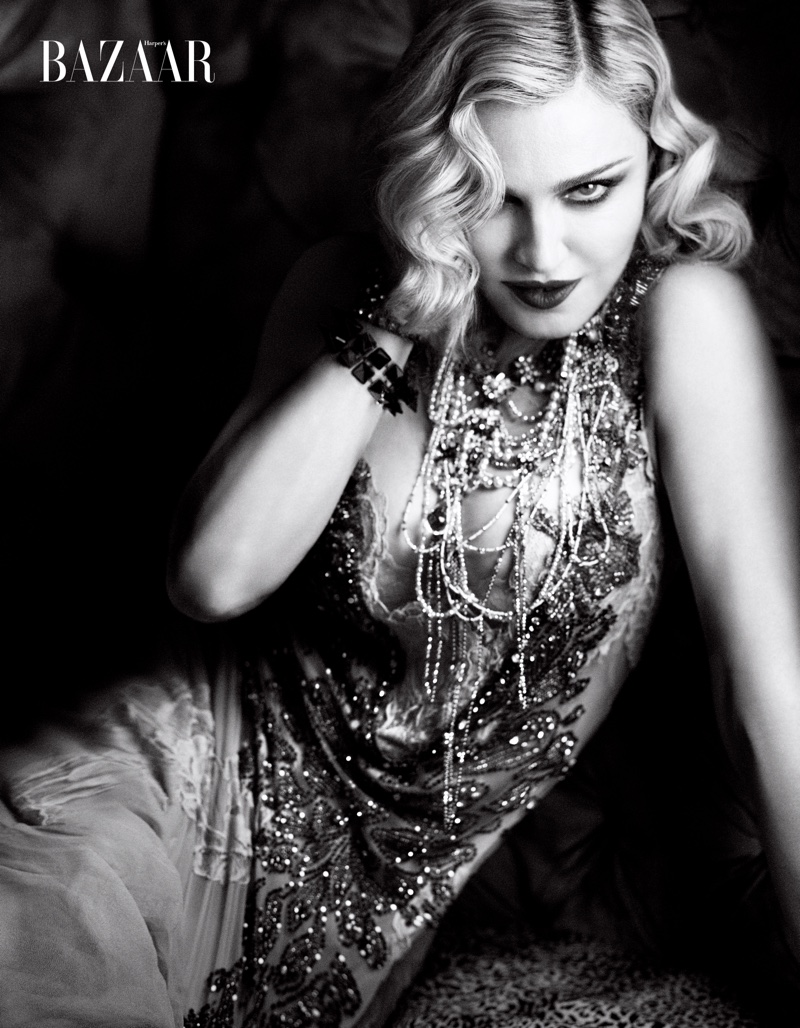 Madonna on Feeling Opressed
In her interview, the 58-year-old talks about feeling oppressed. "I've always felt oppressed. I know a lot of people would go, 'Oh, that's ridiculous for you to say that. You're a successful white, wealthy pop star,' but I've had the shit kicked out of me for my entire career, and a large part of that is because I'm female and also because I refuse to live a conventional life."
Madonna continues, "I've created a very unconventional family. I have lovers who are three decades younger than me. This makes people very uncomfortable. I feel like everything I do makes people feel really uncomfortable."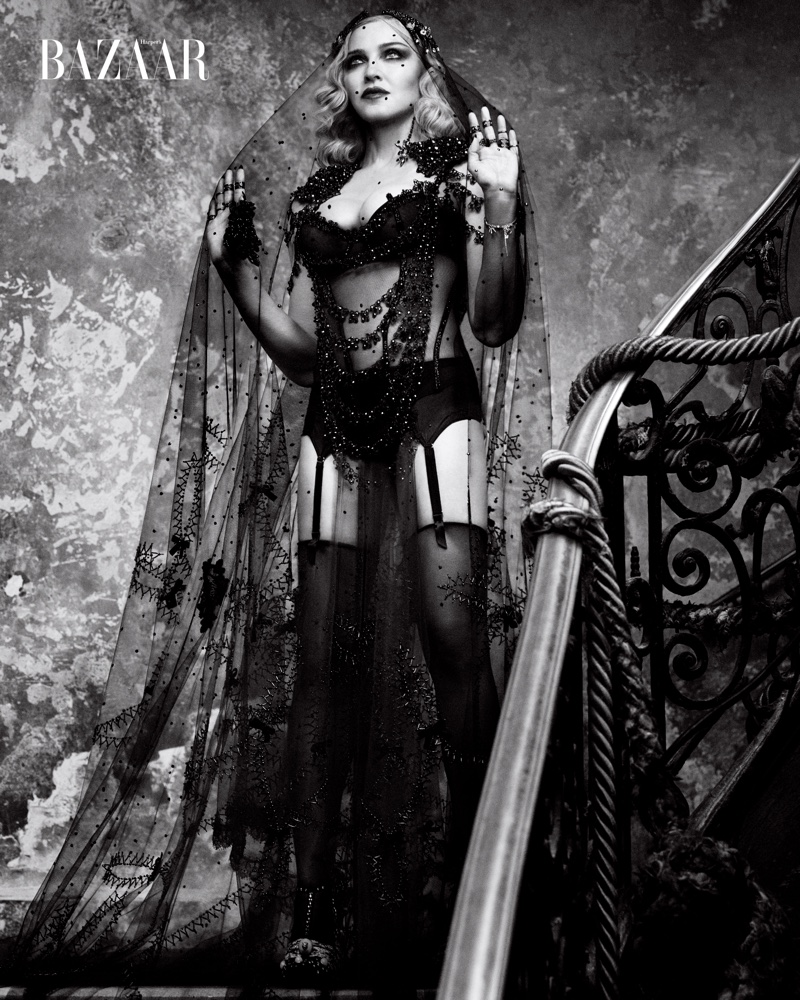 Enjoyed this update?