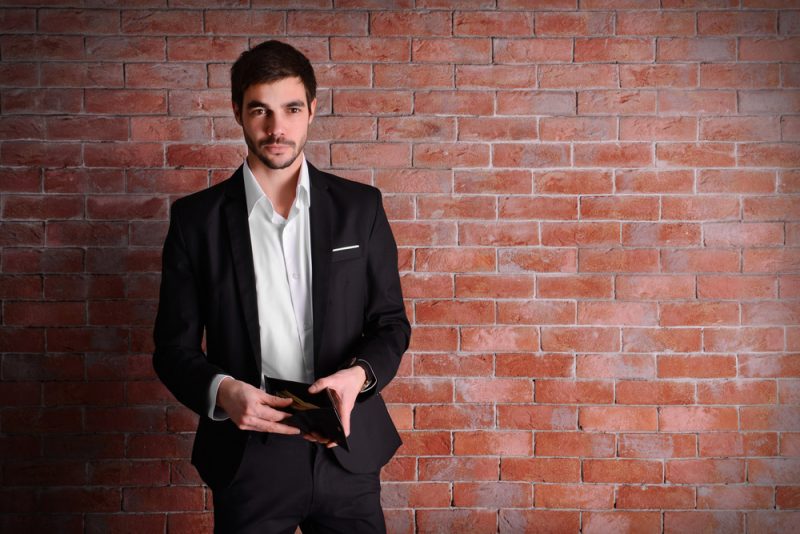 Your man's accessories reflect his character.  One of his best of all time is a great wallet that shows off his attitude and personality.  So if you're searching for the right wallet, such as an RFID Blocking Wallet for men for Valentine's Day, you've bumped into the right post revealing how to find his perfect match.
Why Is It Important To Choose The Right Wallet?
There are many reasons to choose the right wallet for him. For the first, a good one will give comfort because it can help him keep his things together for an easier time to retrieve those in one place.
The right wallet also gives him that unique style, whether he puts it in the back or front pocket. It just makes him look fashionable and attractive.
Having a good wallet can also protect his credit cards from being damaged because it can reduce the pressure on them.  It is also good to have the right wallet to prevent losing these important credit cards. [Later, we'll talk about a high-tech feature to look for in a wallet that protects credit card info.]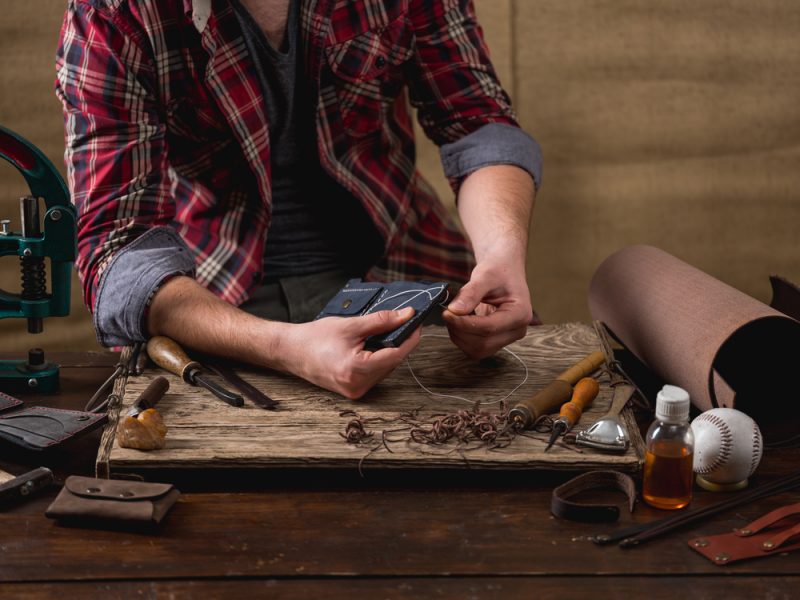 Choosing the right size
The next important thing to note when finding the right wallet for your man is to figure out the size.   You might want to stay away from an oversized wallet that does not look classy at all.
It's not worth to buy a large wallet just because he has to carry a lot with him. A fat one can also give him a hard time to slide it into his pocket. Not to mention, it can ruin his style, and you don't want that.
If he tends to carry many credit cards, you might want to select a tri-fold wallet with many slots or one with fewer slots for a few cards and notes.  But if he only carries cash, pick a money clip holder for him.
Options Of Materials
Remember that it's not only the size or type of wallet to consider when choosing one for him but also the material options aside from leather.  Other materials to pick from include polyester, cotton or canvas. Any is a good pick as well.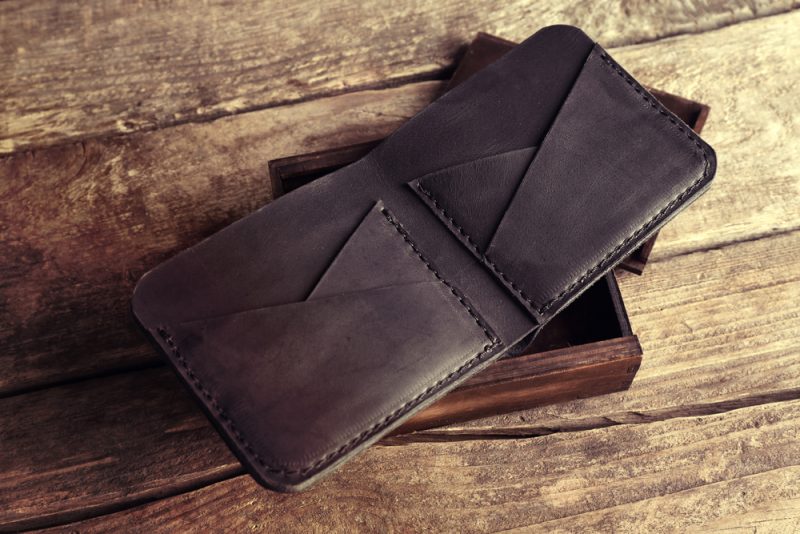 The Compartments Of Your Wallet
How many compartments are just right? Apart from the size and material options, you should also think about the number of slots of the wallet.  Compartment design has to do with the functionality at least regarding the number of things he can put in the wallet overall.
So if your guy tends to carry multiple stuff, including bills, credit cards, and banknotes, choose a wallet with different slots, which can help him organize his things better and easier than on a wallet with fewer slots can.
Having multiple compartments can also protect the credit card strips from being damaged.
It can also help if you'd choose a wallet with memory card and SIM card slots for more functionality.   Lastly, you might want to go for one with a transparent pocket for his driver's license or ID to save him time when asked to show an ID.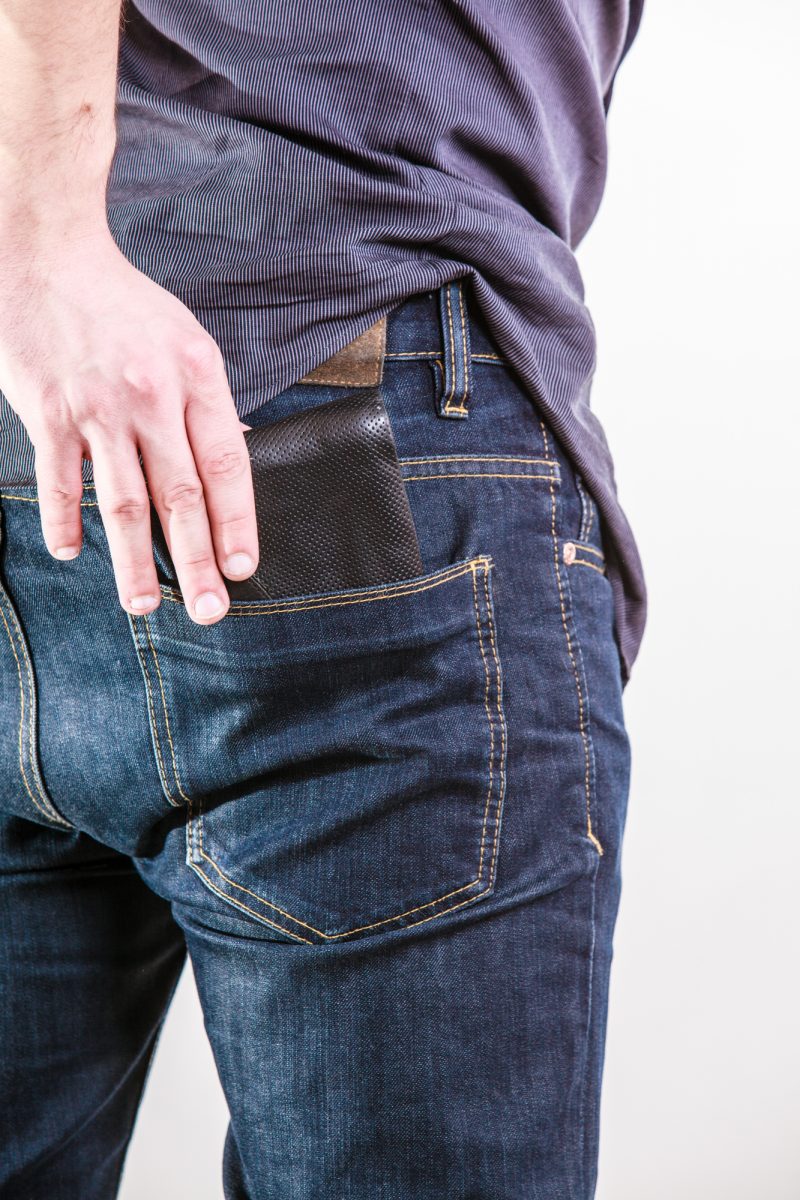 Considering the RFID Blocking Technology     
The RFID blocking technology is one of the most innovative features of men's wallets.  What it does is helping prevent thieves from reading sacred information on his credit cards and other important cards.
Especially if your man tends to put his wallet on the back pocket or travels from one place to another often, one with an RFID blocking technology is worth considering.
While RFID wallet for men can cost a little bit more than wallets without it, it is still worth the investment for his peace of mind. What do you think?
There you have some tips on how to find the right wallet gift for him for Valentine's Day that you might want to consider if you want to put a smile on his face for that careful thought you've given in choosing his favorite accessory aside from his watch and keys.