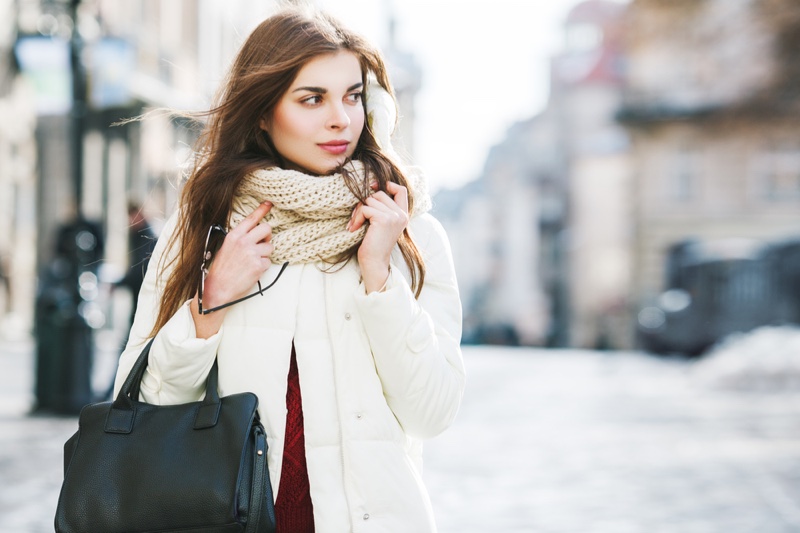 In case you can't tell–or it's been a while since you've left the house–the weather has officially turned and 2020 is on its way out (not that we're complaining). So what does that mean exactly in the world of winter fashion? Well, the good news is lots of tried and true favorites are back on the scene. In other words, there's no need to toss out all of those cozy sweaters you've been living in for the last few months. The even better news is that we know just how you can style your current wardrobe to make the old look new again. Read on for our take on this season's winter aesthetics and put your best-dressed-self forward during the chilliest months of the year. 
Curiously Quilted
Maybe it's because we love wrapping up in blankets on a cold day, but honestly, this whole quilted trend is one we can get behind. The puffy coat has been around for ages, but this season's quilted fashion goes way beyond jackets. From skirts to shirts and trousers to handbags, there is quilted glory to be had from head to toe this season. Not sure how to wear this too-comfortable-to-be-true trend? Start by easing in a little quilted comfort at a time. Layer a quilted jacket over a classic turtleneck and jeans for a hot look you'll love. Channel your inner rock star and style a long, cozy sweater with a pair of quilted faux leather leggings and sexy stilettos. Or keep things simple and sass up any everyday look with a fun and flirty quilted handbag. Whatever your style, there is definitely a piece of quilted fashion ready to accessorize your unique self this winter.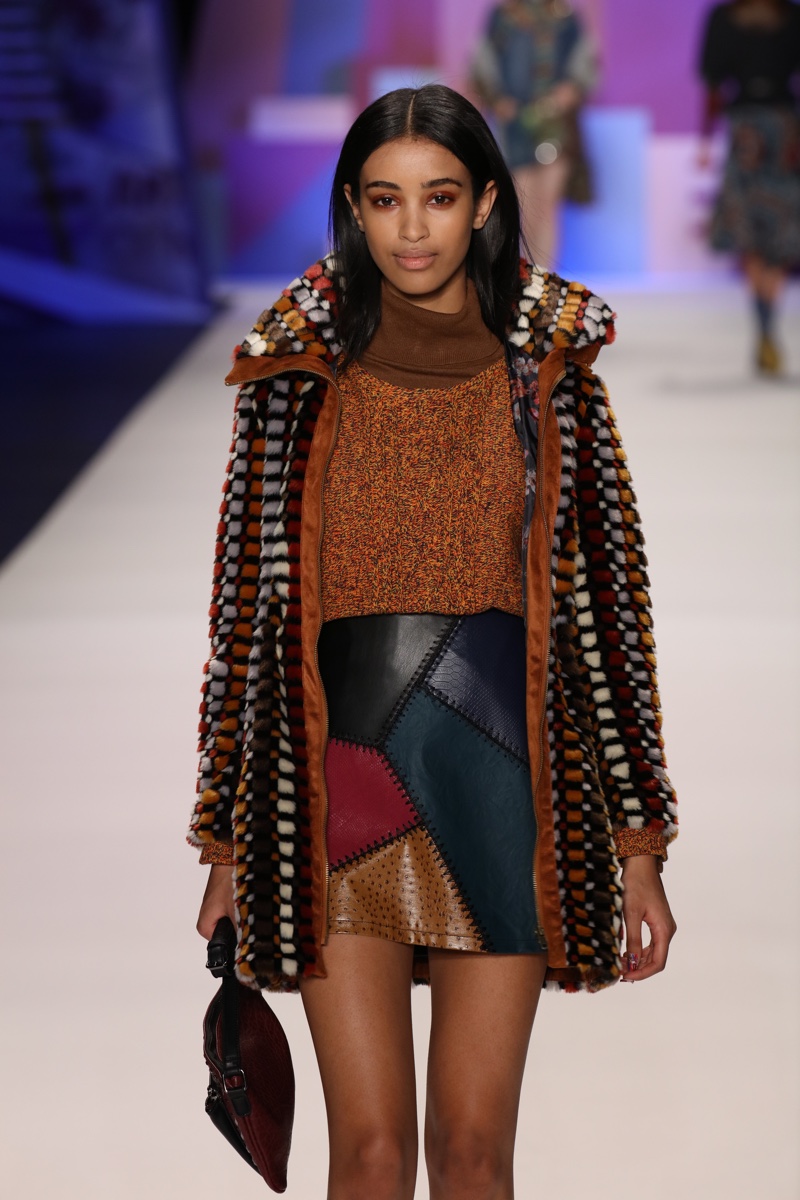 Pretty in Patchwork
Don't worry. This season's patchwork trend goes far beyond that whole "tore a hole in my favorite jacket and mom did her best to sew on a patch" style of your youth. For one thing, this multi-colored trend lends itself to the fun, flirty look you love without having to go too big or too bold. Keep your patchwork look monotone if you want. It's all in the seam placement after all. But if you're looking to draw a little bit of attention your way (and we all know how easy you are on the eyes), then go ahead and make a patchwork statement with your wardrobe this winter. Try flaunting your stuff with a patchwork-inspired cozy and cute cardigan thrown over a figure-flattering tee. Or layer a knit sweater or fall-appropriate moto jacket over a patchwork slip dress to brighten things up on a dreary day. And, if nothing else, you can totally slay the day away in a pair of knee-high boots with a patchwork feel. Because, honestly, nothing makes a statement louder than a confident stride. And you know you got that going on in spades. 
Long Fringe
You never were one to stick with the pack, so why start now? Keep on living your life wild-child-style and play in the fringe of fashion this winter. Long fringe is in and we couldn't be happier. Something about it just makes us smile. Maybe it's the way it looks with a pair of distressed jeans. Or perhaps it's the twirl factor it elicits in even the most serious divas we know. You could even use it to level up your everyday look this winter by way of fun accessories like fringe-esque earrings, handbags or a cute and vibrant scarf. However you wear it, fringe is in and we're totally down with it. Want to make an easy but lasting statement this winter? Don a fringe accented sweater paired with sexy faux leather leggings for a look to die for–and envy.
Dramatic Puff Sleeves
Okay, we know you prefer your drama by way of Netflix, but we just couldn't resist bringing this oh-so-steamy winter trend to your attention. Puff sleeves are here and they're in your face–kind of like Clare from The Bachelorette this season, but, honestly, way more pleasant. Admittedly, they may seem a little '80s prom at first glance, but really, after the year we've had, couldn't we all use a little fun and (sometimes cheesy) romance in our lives? Try a puffy sleeved top with tapered skinny jeans and boots for that sexy silhouette of your dreams. Or go ahead and treat yourself to a puff sleeved party dress. You know once you can hit that dance floor again you'll be there all the time. So consider it an investment in your future. You're worth it.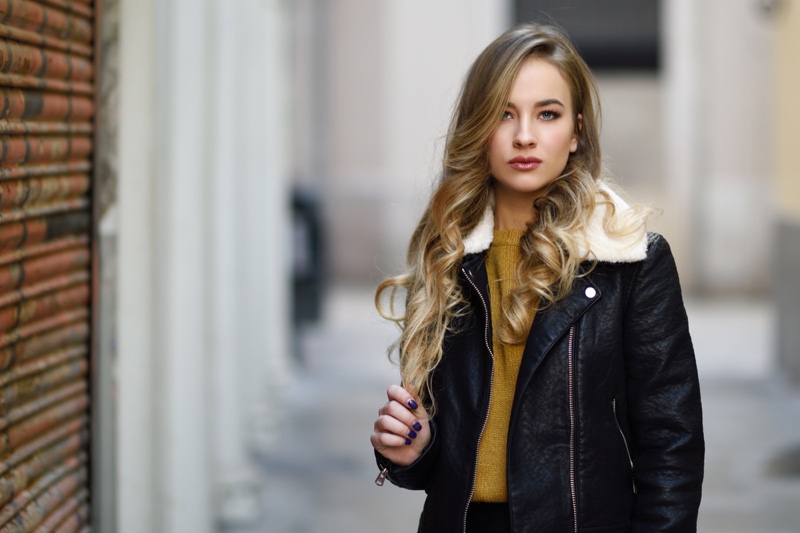 Luscious Leathers
When those winter temps start dropping, it's hard to resist the urge to disappear behind bulky outerwear all season long. Lucky for us, leather is here to make us think twice about becoming indiscernible lumps of wool and perma-fleece all season long. Warm, versatile and edgy, cold weather leathers are an excellent addition to your ensemble these next few months. Layer a long leather dress over a warm turtleneck for an edgy office look. Knee-high leather boots are always a good choice to dress up an everyday skirt look, or pair them with a sweater dress and belt for a style worth celebrating this season. 
Faux Fur 4-Eva
Let your fashion sense shine this winter and rock the runway with some serious faux fur. Invest in a beautiful faux fur coat this season and have fun showing off. Wear it over jeans and a sweater for a little splash of class or wear one to complete your favorite LBD look.