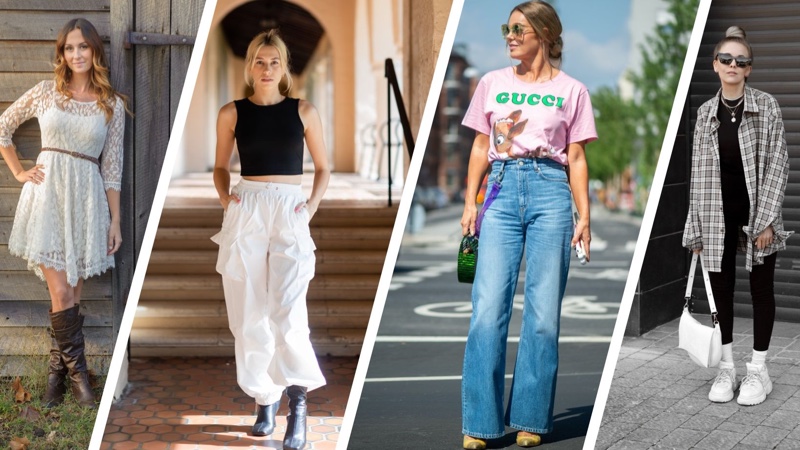 Attending a concert is a fabulous way to unwind, let go, and immerse yourself in the marvelous world of music. When thinking about what to wear to a concert, it can be a daunting task. You want to be stylish yet relaxed. Concerts present a golden opportunity to connect with your favorite artists and fellow fans, becoming vital to a unique and collective experience. 
What to Wear to a Concert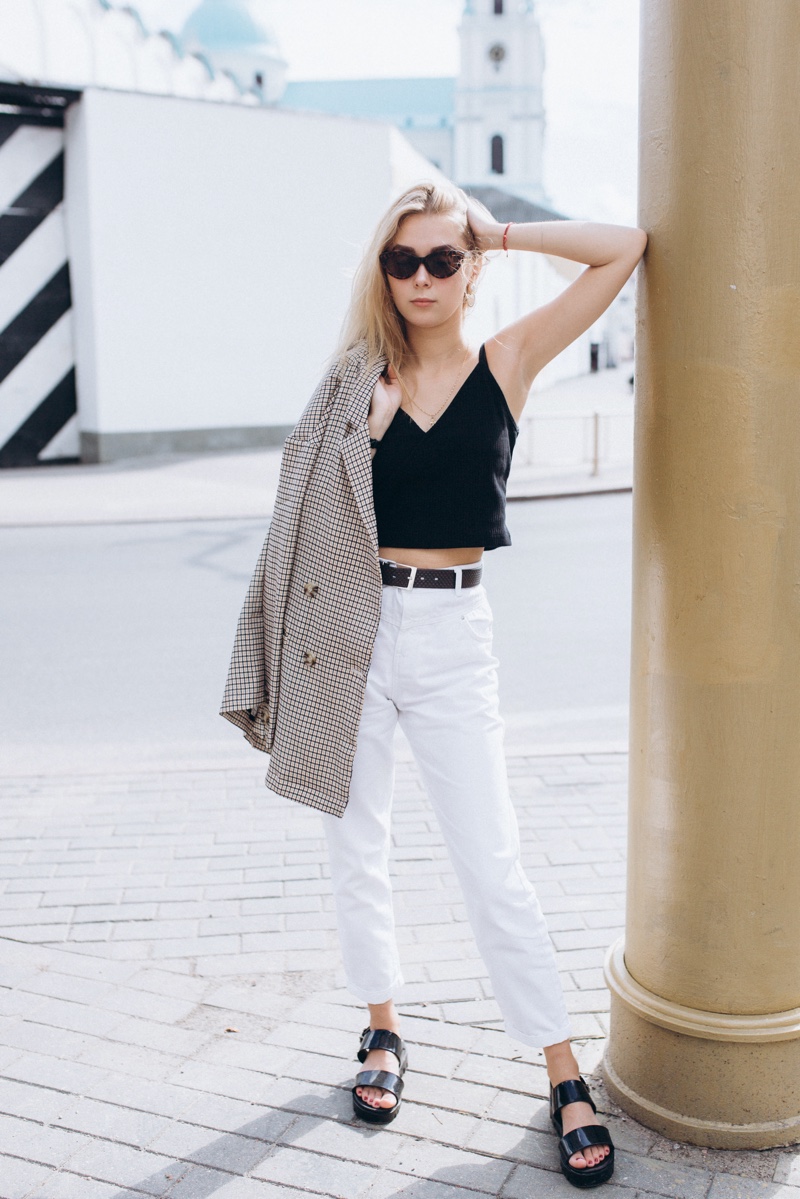 Whether you find yourself at a rock show, an outdoor venue, a rap concert, a country music soirée, a pop spectacle, or a music festival, discovering the right ensemble can pose a challenge. You desire to appear fashionable, feel at ease, and ensure your outfit is suitable for the occasion while showcasing your distinct personal style.
Read our guide to equip you with the necessary knowledge to choose the impeccable outfit for your next concert. We will delve into many styles and concert types, empowering you to find the most splendid option tailored to your preferences. We have got you covered, from donning band t-shirts and denim shorts to flaunting leather jackets and cowboy boots.
Graphic Tee + Denim Shorts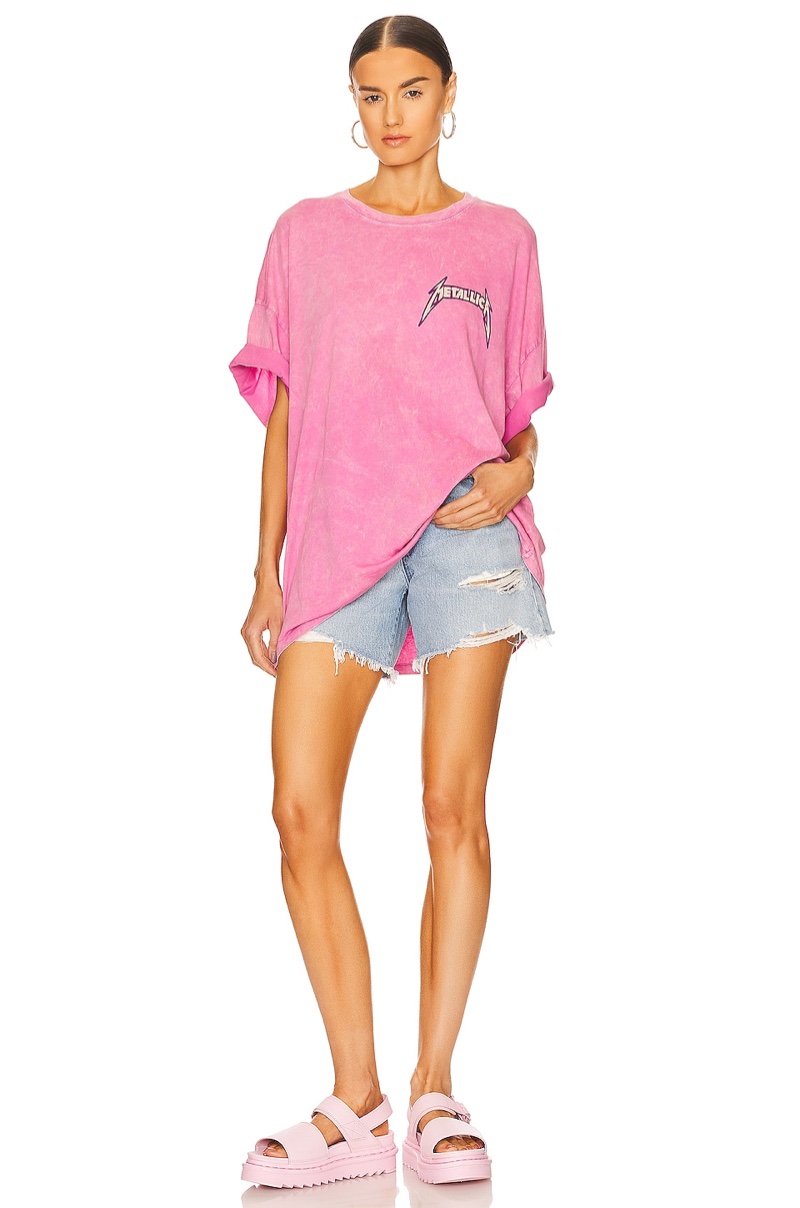 Opt for a bright graphic tee with a playful print for a timeless festival look that never disappoints. Pair it with high-waisted denim shorts for a stylish and comfortable ensemble. Complete the outfit with ankle boots or sneakers for that effortlessly cool vibe. Remember to add some hoop earrings to add a touch of flair.
Maxi Dress + Sandals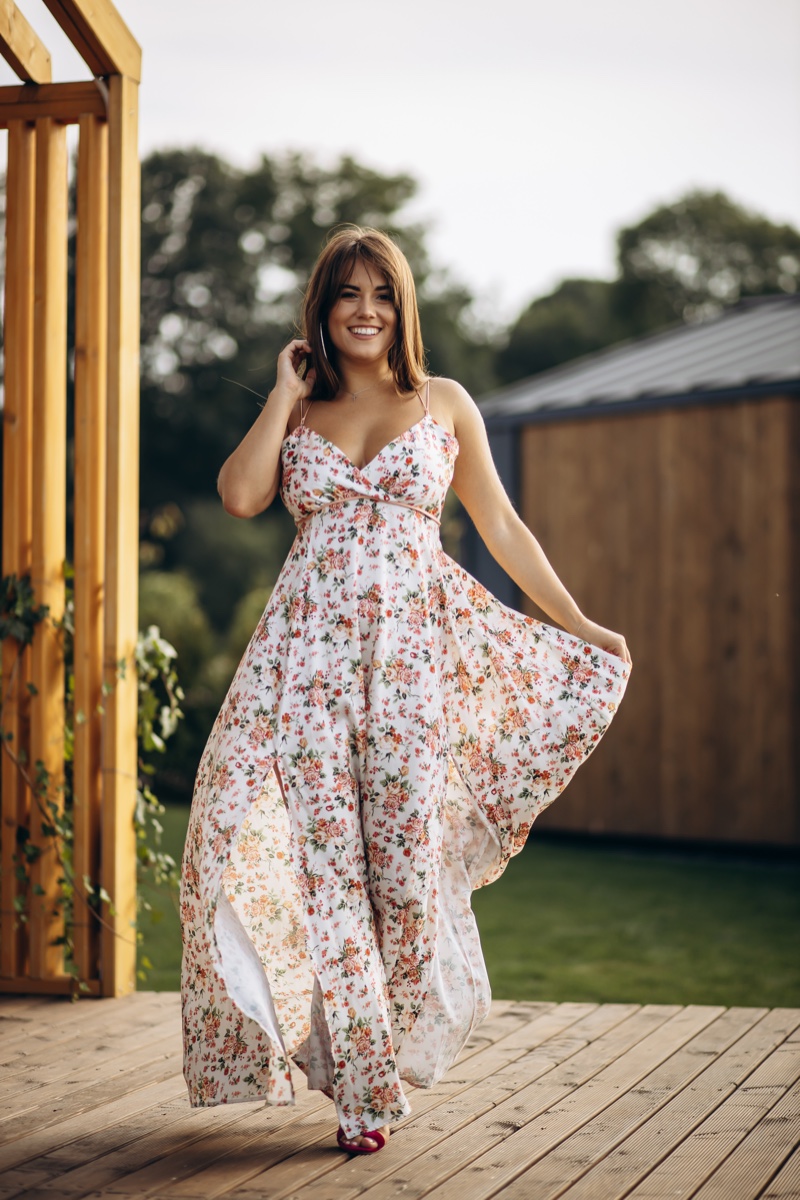 Achieve a sense of grace and style with a flowing maxi dress, perfect for an outdoor concert. Choose a maxi dress in a vibrant color or a fun print that suits your personality. Pair it with comfortable sandals to keep your feet happy throughout the event. Grab a chic crossbody bag to carry your concert essentials, and top it off with sunglasses to shield your eyes from the sun's rays.
Fanny Pack + Cargo Pants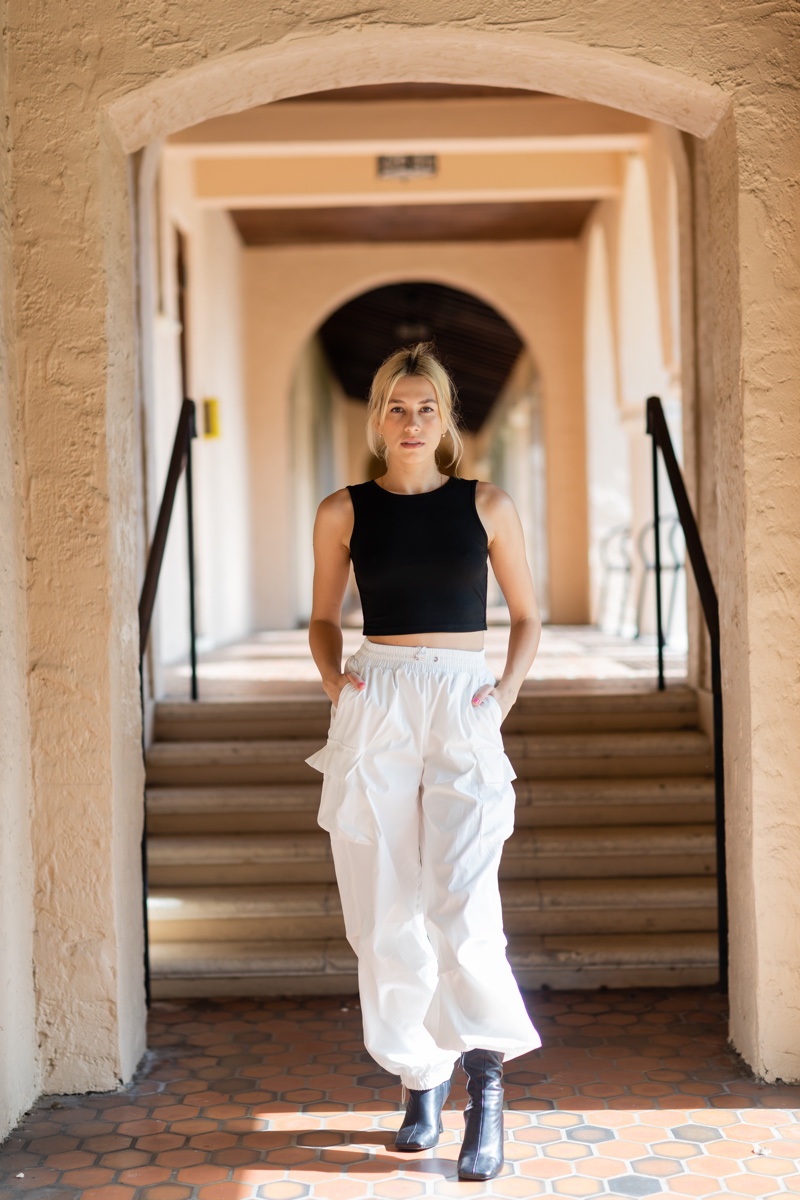 If practicality is your priority, consider sporting cargo pants with a loose tank top. Take advantage of the abundance of pockets to store your phone, wallet, and other essentials. To keep your hands free, opt for a trendy fanny pack that complements your outfit. Complete the look with chunky boots or sneakers, ensuring both comfort and style are in check.
Leather Jacket + Skinny Jeans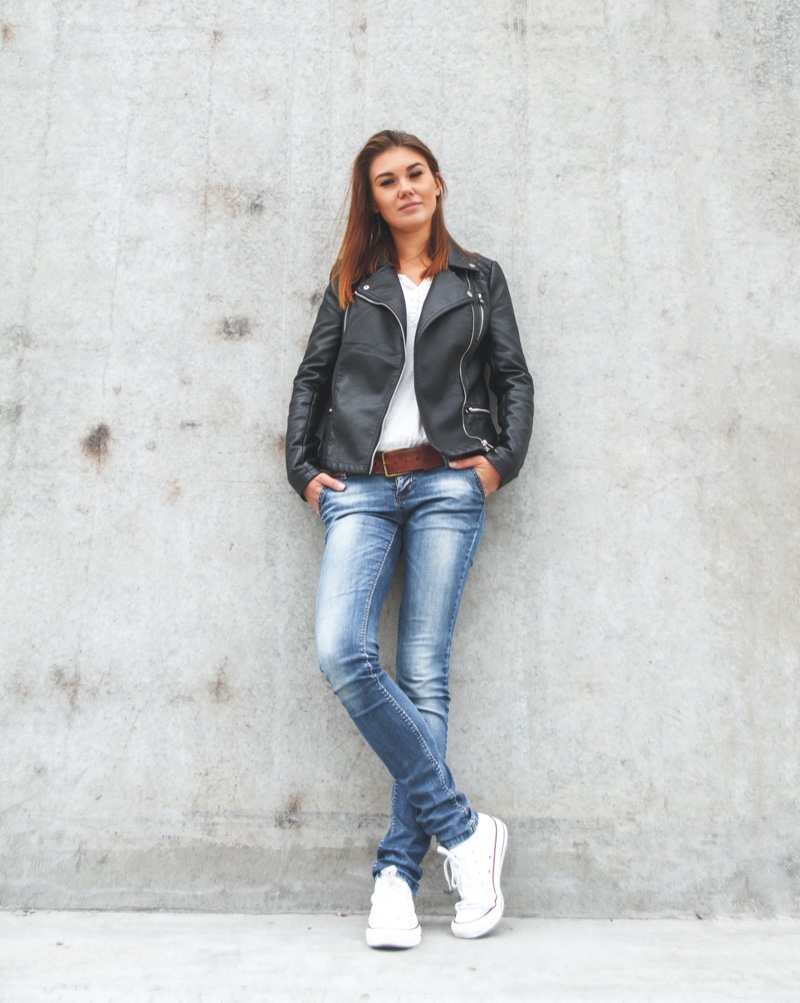 Embrace the timeless allure of a leather jacket, a must-have staple for any rock concert. Pair it with form-fitting skinny jeans and a band tee for a chic and rebellious ensemble. Complete the look with ankle boots that exude attitude and a statement necklace to add a touch of individuality.
Denim Jacket + Black Dress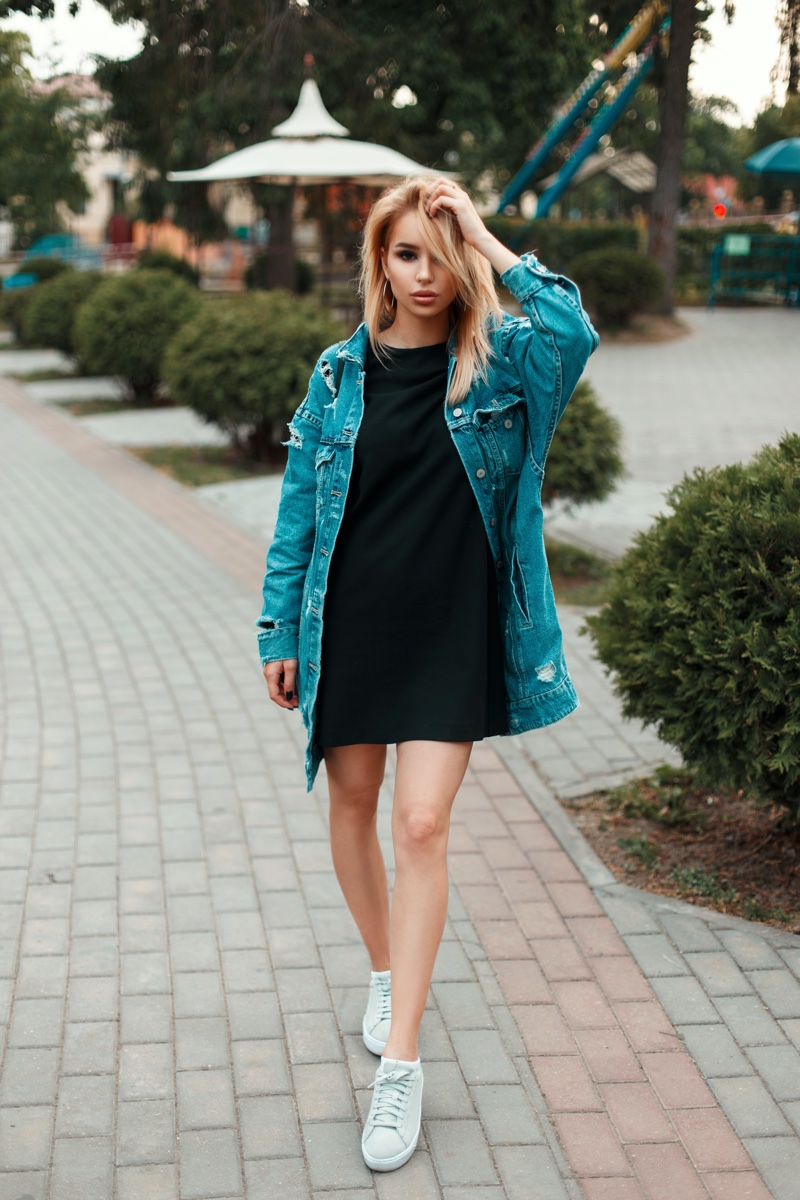 For a softer and more feminine aesthetic, opt for a black dress paired with a denim jacket. This combination strikes the perfect balance between edgy and elegant. Amp up the outfit with chunky boots that add a hint of boldness and complement the look with a bold lipstick color, making a statement wherever you go.
Mesh Shirt + Leather Pants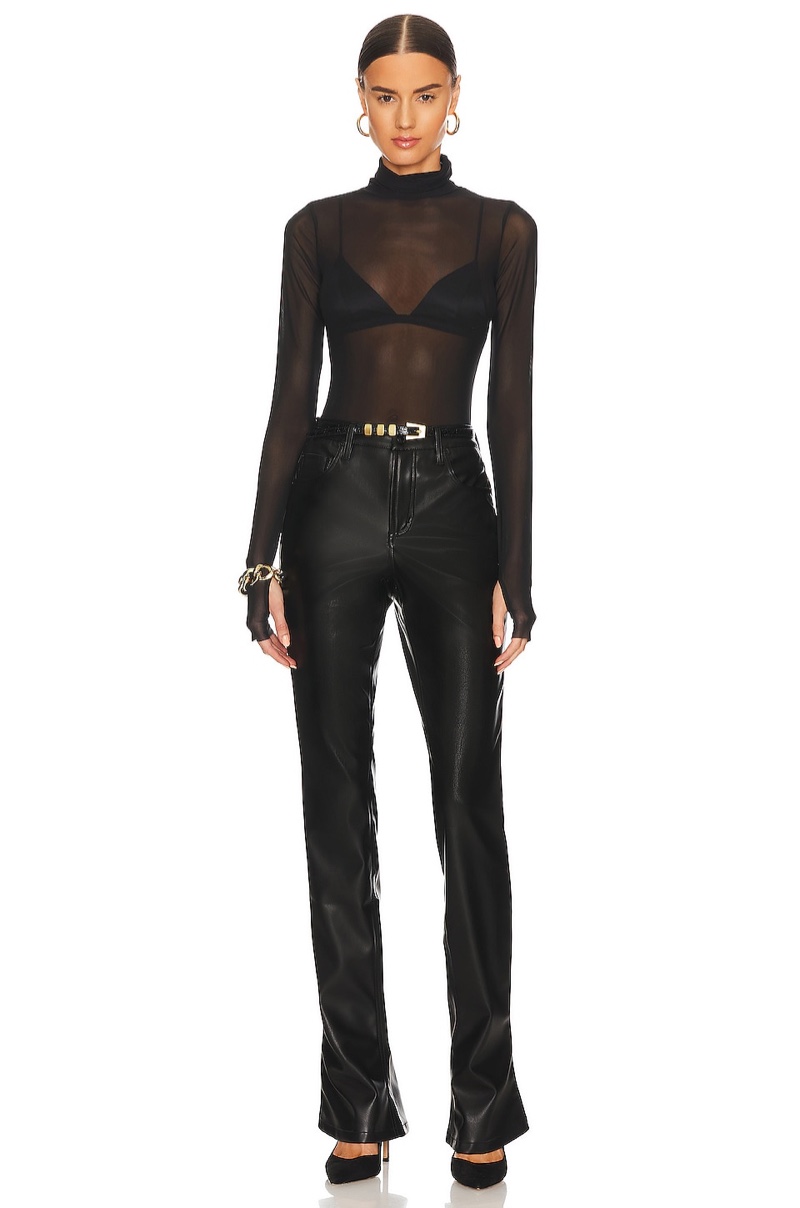 Capture the essence of grunge with a mesh shirt, leather pants, and combat boots. This daring yet stylish combination creates a captivating look. Enhance the outfit with hoop earrings, adding a touch of rebellion, and complete the ensemble with a bold lip color that exudes confidence and attitude.
Cowboy Boots + Denim Skirt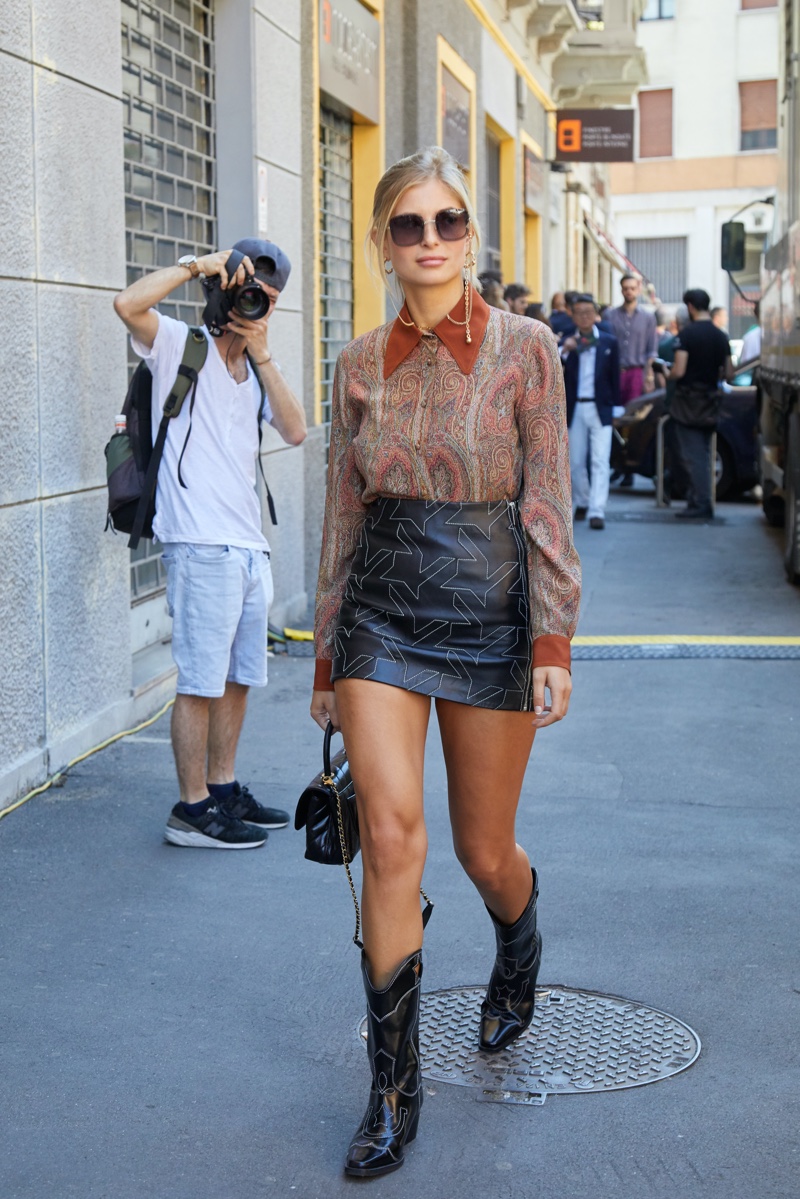 Embrace the essence of country music concerts with a pair of classic cowboy boots. Pair them with a denim skirt and a playful graphic t-shirt for a casual and fun look. To complete the outfit, don a stylish hat with a touch of Western flair, and remember to shield your eyes from the sun with a trendy pair of sunglasses.
Corset Top + High-Waisted Jeans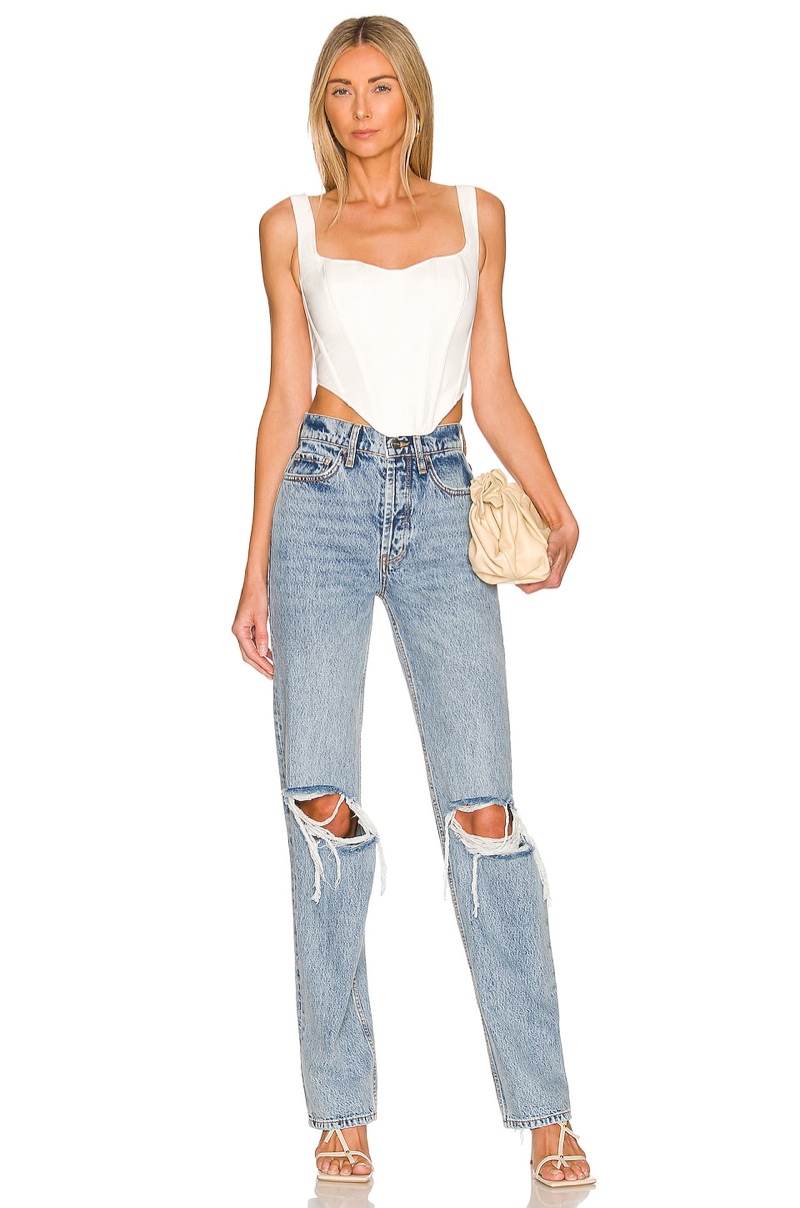 Consider wearing a flattering corset top with high-waisted jeans for a more feminine and sophisticated ensemble. Complete the look with a pair of cowboy boots, adding a touch of country charm. Elevate the outfit with a statement necklace and hoop earrings that showcase your personal style.
White Dress + Neutral Boots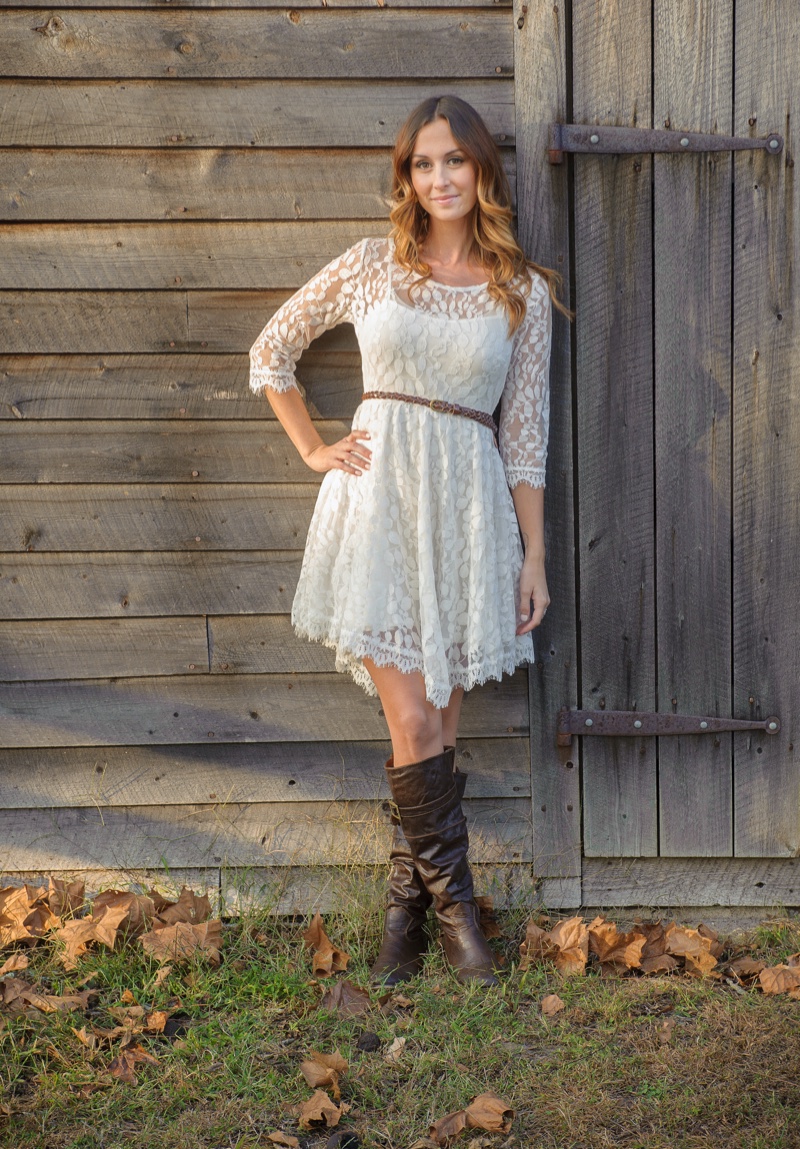 Achieve a polished and refined look by opting for a white dress paired with neutral-colored boots. This combination exudes timeless elegance and pairs perfectly with the country concert atmosphere. For added versatility, layer the dress with a denim jacket or a plaid shirt to add a touch of casual chic to your outfit.
Black Outfit + Sneakers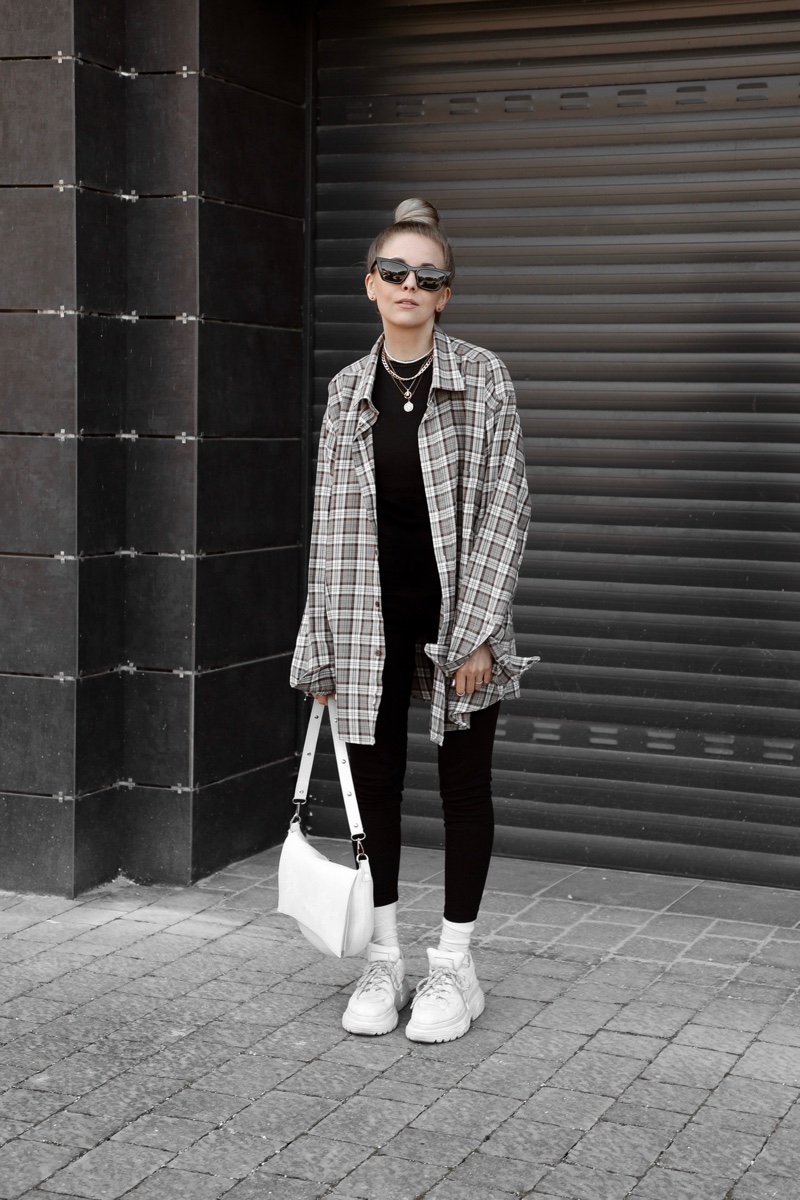 When it comes to a rap concert, a black outfit is a timeless choice. Pair a shirt and pants or a chic skirt with comfortable sneakers for a relaxed and effortless vibe. Amp the look with a statement necklace, plaid overshirt, or earrings showcasing your unique personality.
Cargo Pants + Crop Top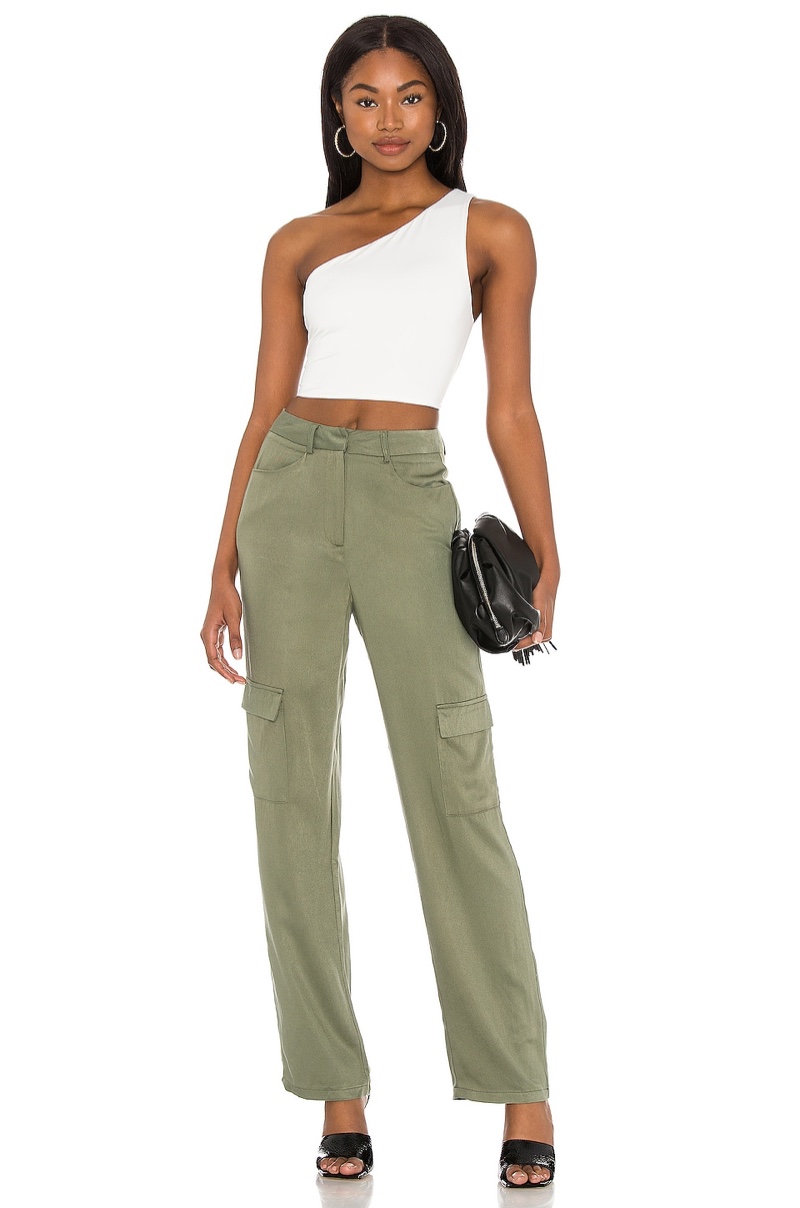 Opt for a more practical yet fashionable ensemble, and pair cargo pants with a trendy crop top. The combination offers both functionality and style. Complete the outfit with chunky boots that add a touch of attitude and individuality.
Bright T-Shirt + Denim Shorts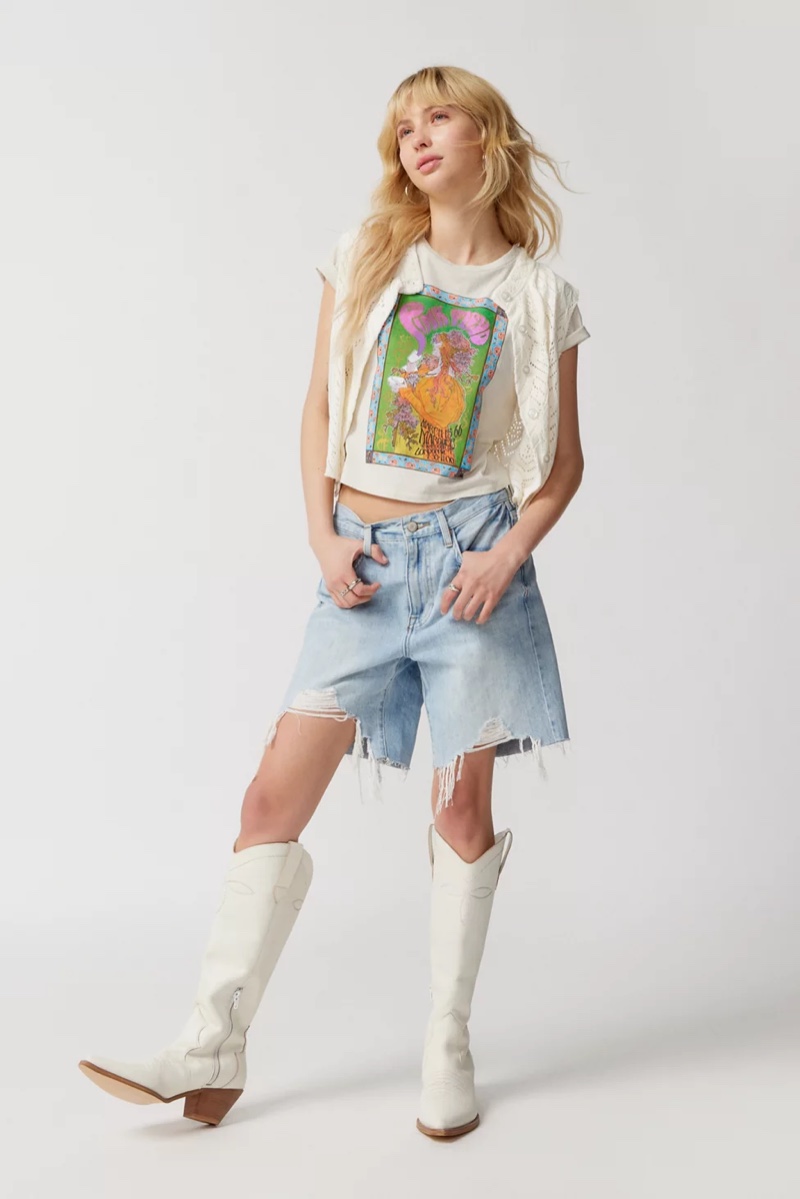 For a carefree and fun look, embrace a bright t-shirt paired with denim shorts and sneakers. This ensemble exudes a laid-back charm. Don't forget to bring along a fanny pack or crossbody bag to carry your concert essentials with ease and style.
Bright Dress + Sneakers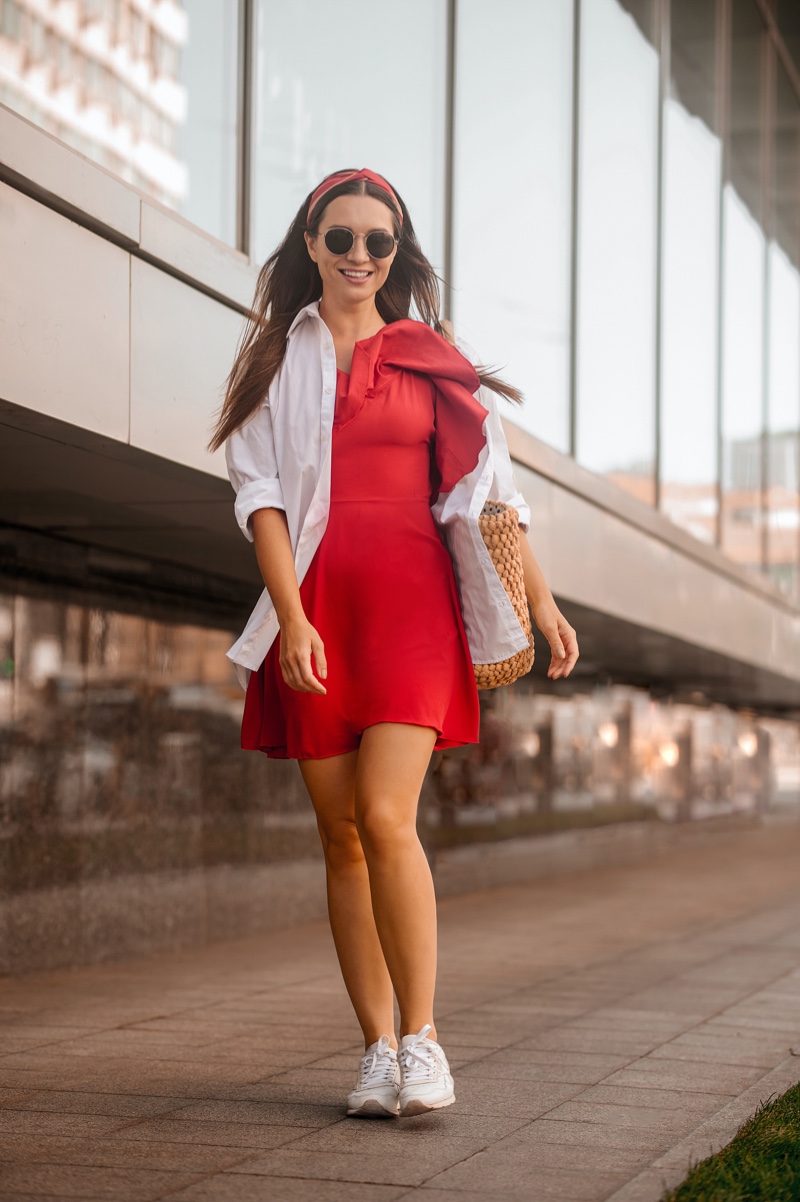 A pop concert calls for a burst of color, making a bright dress the perfect choice. Pair it with comfortable sneakers for a stylish and practical look. To add an extra touch of attitude, layer with a denim jacket or leather jacket, completing the ensemble with a playful twist.
Crop Top + High-Waisted Pants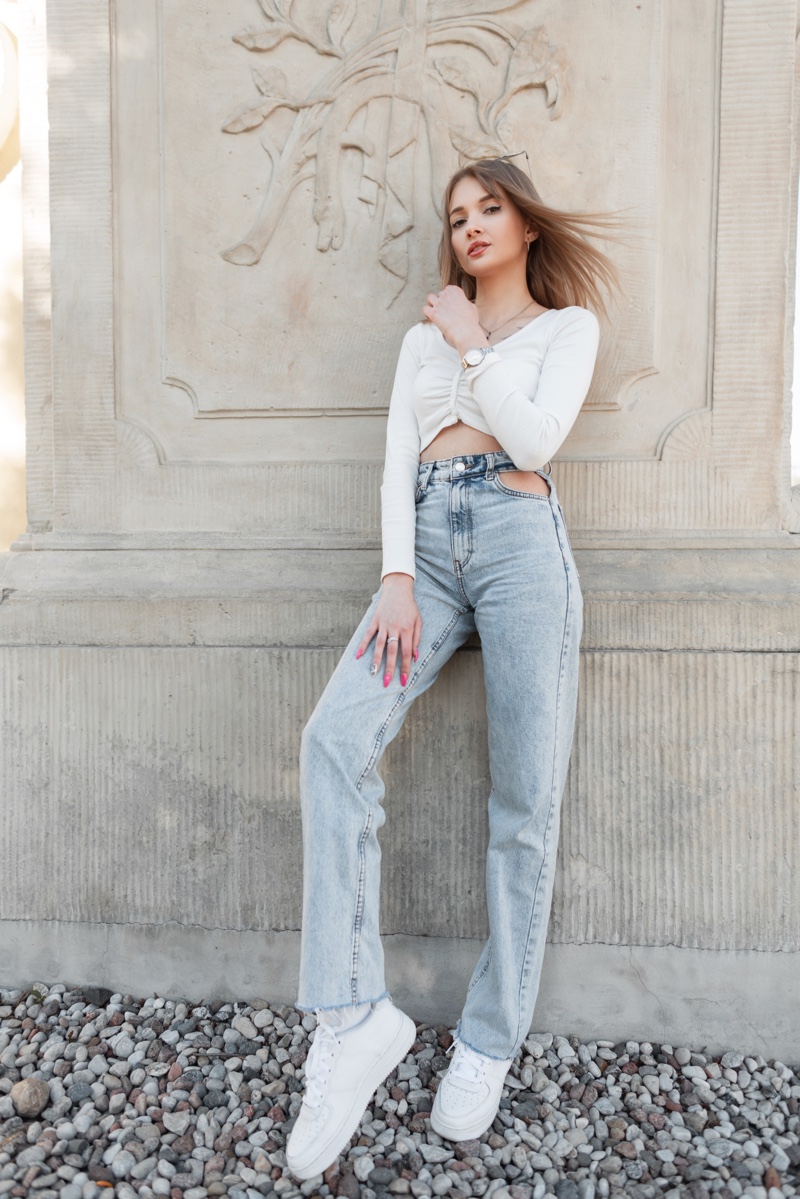 Consider combining a crop top with high-waisted pants for a playful and fashion-forward outfit. This combination exudes confidence and style. Elevate the look with heels or chunky boots, adding a touch of sophistication to your ensemble.
Tank top + Denim Shorts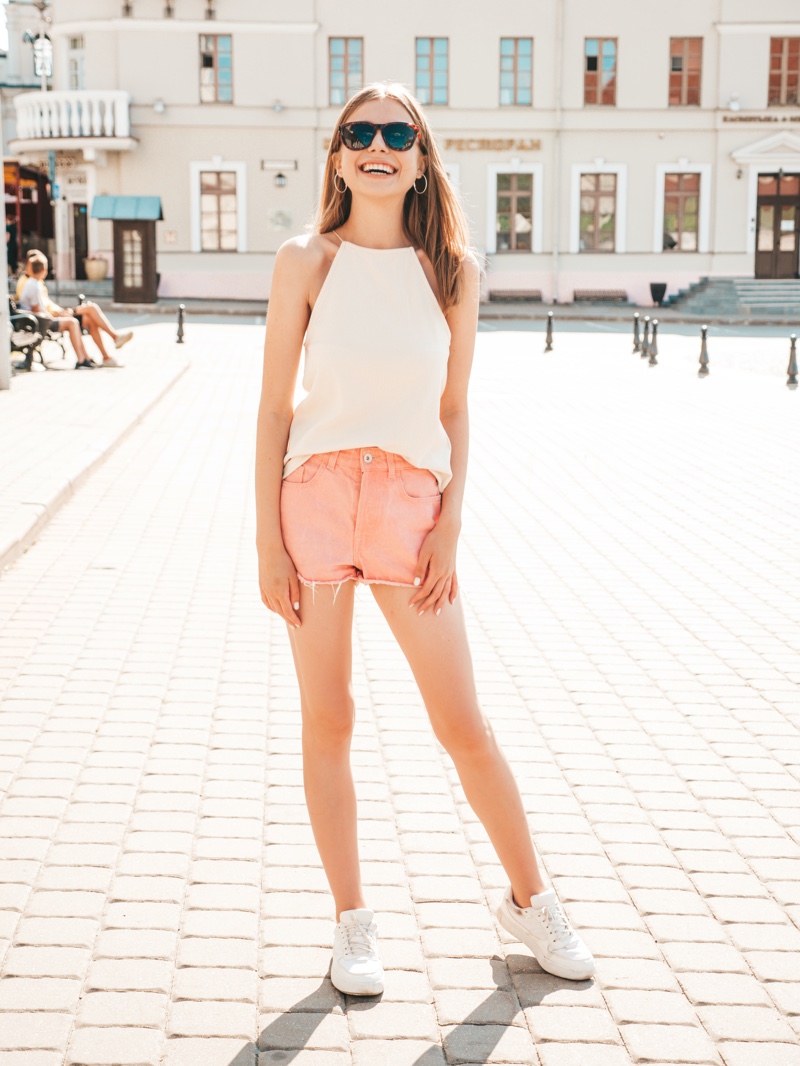 Sport a tank top with denim shorts for a fresh and stylish appeal. This pairing presents a quintessential concert look that spotlights your unique character. To bring more flair to your ensemble, consider accessorizing with quirky pieces like statement earrings or bright lip color.
Accessories
Accessories play a vital role in creating a standout concert outfit. Not only do they add personality and style, but they also offer practical benefits. Here are some accessory ideas to elevate your next concert ensemble:
Clear Bags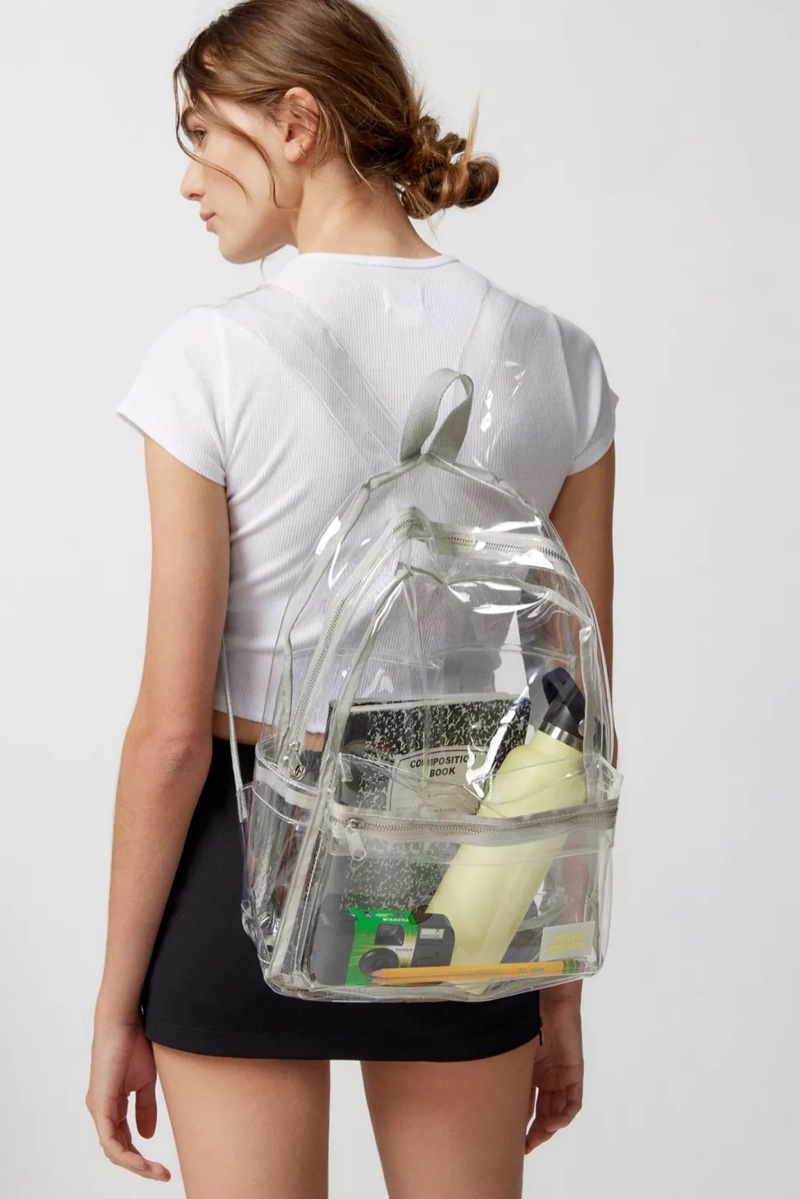 Many concert venues now require clear bags for security purposes. You can choose a stylish clear bag that seamlessly complements your outfit. Opt for a clear crossbody bag or tote that meets the venue's requirements and adds a touch of modern sophistication to your look.
Hats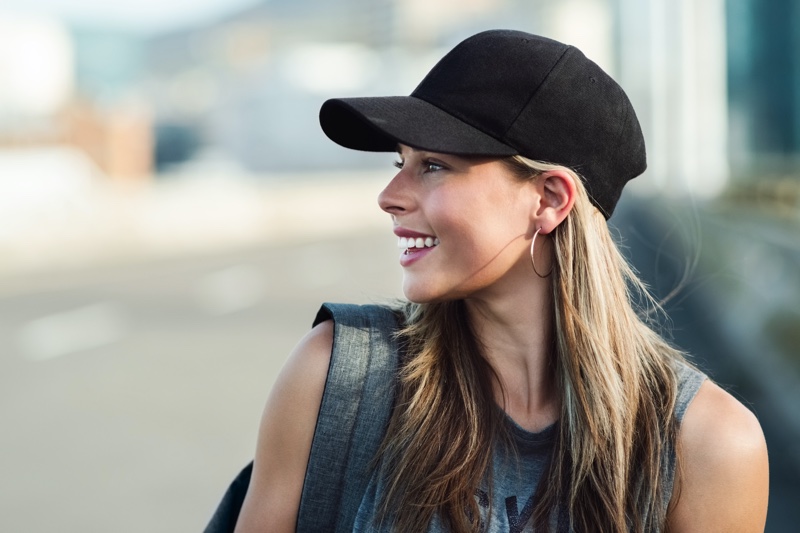 Hats are a fantastic way to infuse personality into your concert outfit while shielding your face from the sun's rays. Select from a wide range of options, such as a classic cowboy hat, a trendy fedora, or a sporty baseball cap. Find a hat that perfectly complements your ensemble, instantly adding flair and individuality to your overall look.
Jackets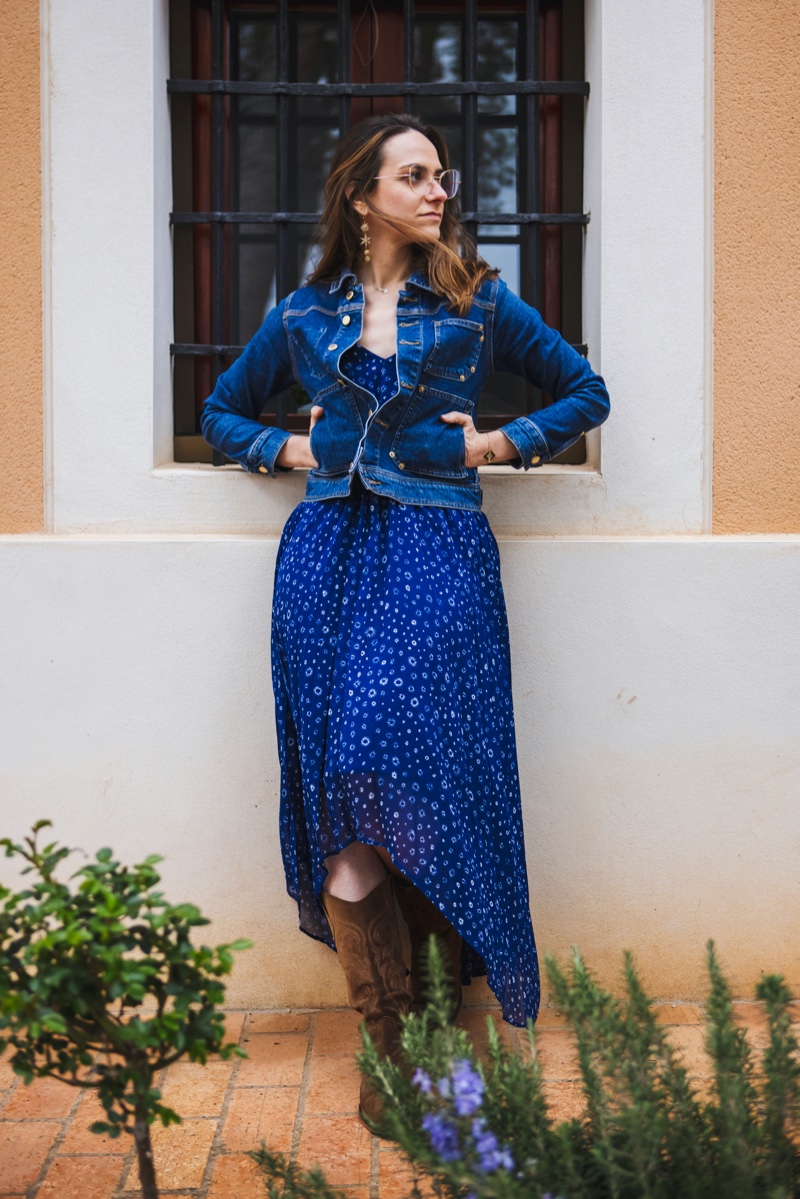 Even on warm concert days, it's wise to bring along an extra layer for when the sun sets, or a cool breeze blows in. Opt for a versatile leather jacket, a timeless denim jacket, or a lightweight jacket that harmonizes effortlessly with your outfit. Adding a jacket provides practicality and adds an extra touch of style and depth to your concert ensemble.
Shoes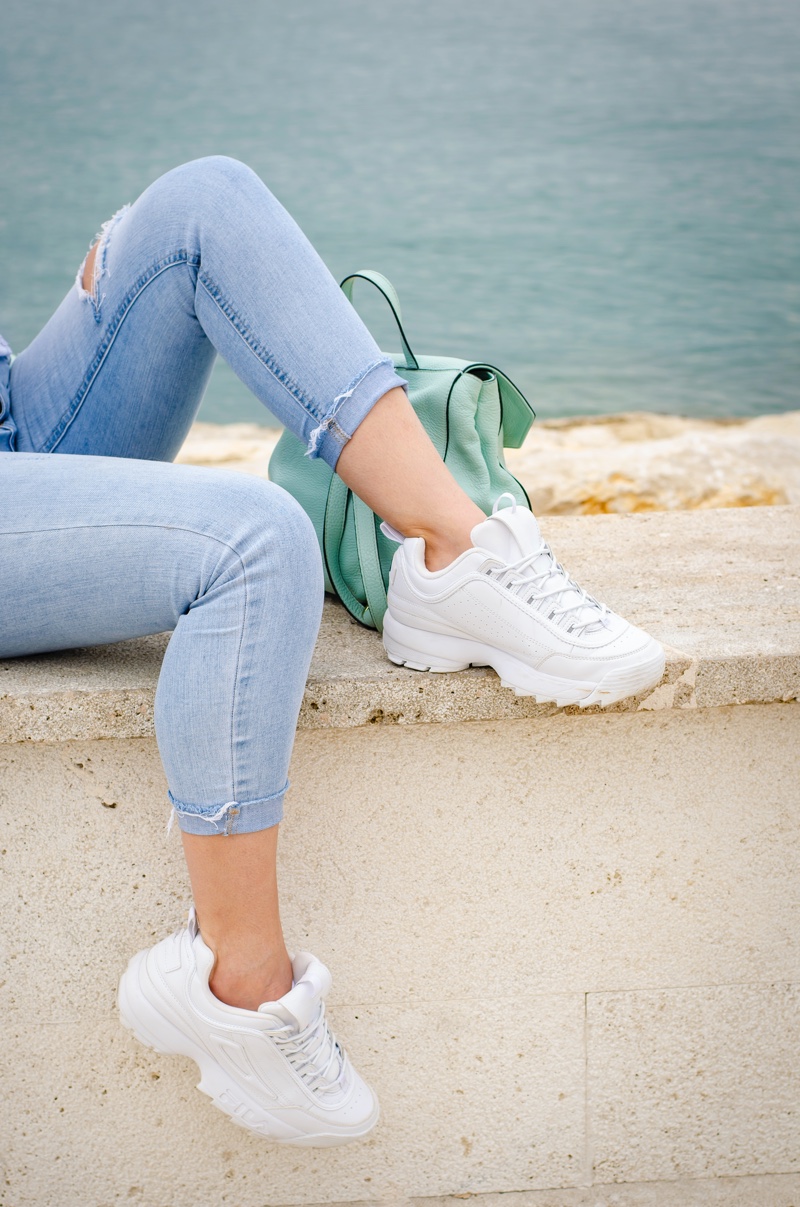 Navigating the concert scene demands shoes that marry style with comfort. Sneakers, the ultimate symbol of laid-back cool, offer excellent cushioning for hours of dancing. Ankle boots, classic yet edgy, provide chic protection in crowded spaces.
Sandals may be tempting for outdoor venues but opt for sturdy versions to avoid missteps. Remember, concerts are about soaking in the rhythm, so let your footwear reflect your style, but prioritize comfort and safety.
Sunglasses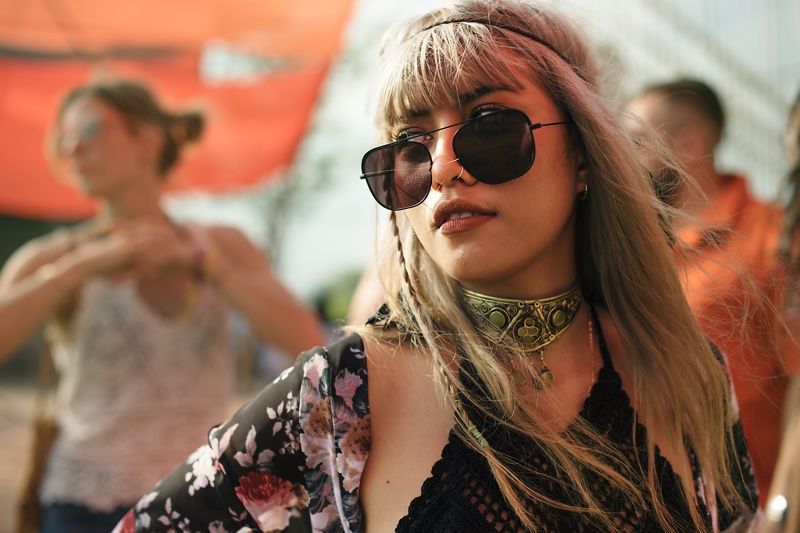 Sunglasses are an absolute must-have for any outdoor concert. Not only do they shield your eyes from the sun's glare, but they also add a touch of sophistication to your overall look. Select a stylish pair that complements your outfit, ensuring your eyes stay protected while you confidently rock your concert ensemble.
Final Words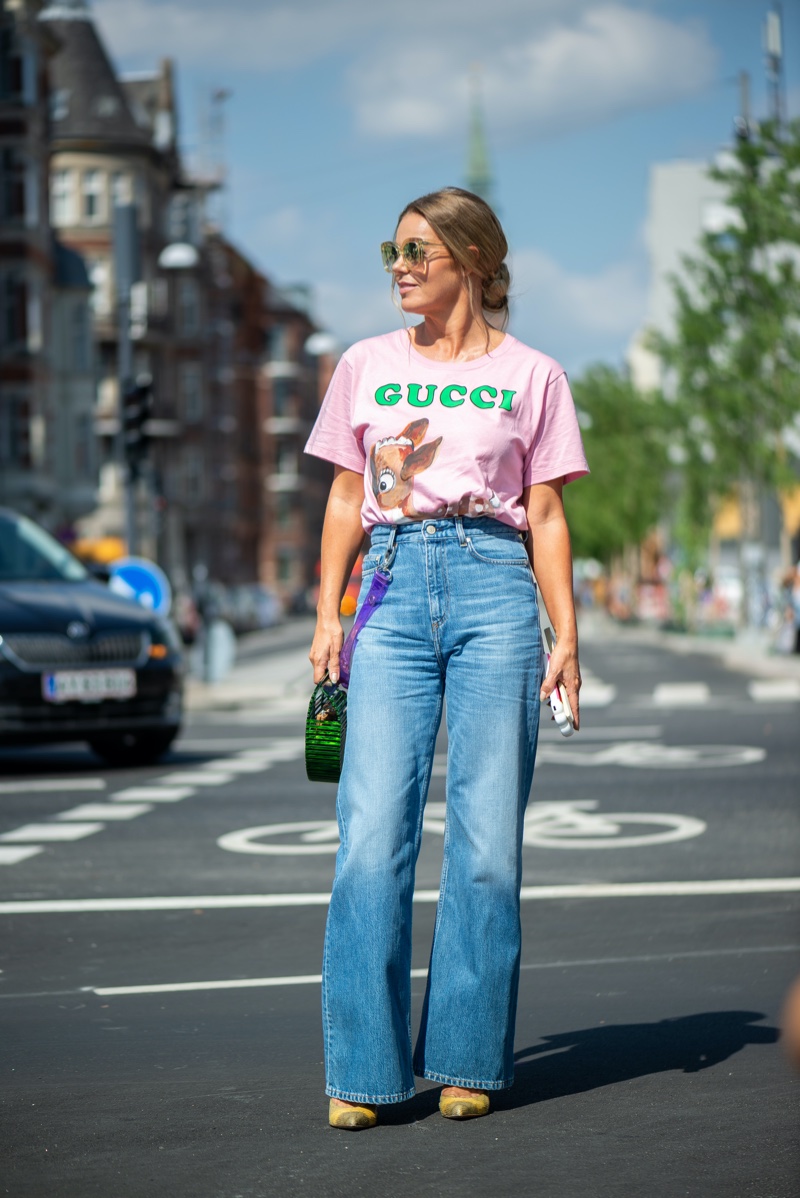 When deciding what to wear to a concert, it's an exciting opportunity to showcase your style and embrace live music's vibrant energy. The options are limitless, from festival chic to rock concert edge, country charm to rap concert cool, and pop spectacle to eclectic flair. 
Don't forget to enhance your concert outfit with essential accessories such as clear bags, hats, jackets, fanny packs, and sunglasses, which elevate your style and serve practical purposes.
So, when preparing for your next concert, let your fashion choices reflect your unique personality and seize the chance to make a memorable statement that harmonizes perfectly with the music and the electrifying atmosphere.
Frequently Asked Questions
What should I wear to a concert?
When attending a concert, it's important to strike a balance between comfort and style. Opt for clothes that allow you to move and dance freely while expressing your personal style. Consider the genre of music, the venue, and the weather when choosing your outfit.
What should I wear to an outdoor concert?
Dressing for an outdoor concert requires considering the weather and the venue. If it's a hot and sunny day, choose lightweight and breathable clothing like shorts, flowy dresses, or skirts paired with a t-shirt or tank top.
Don't forget to apply sunscreen and bring a hat or sunglasses for sun protection. In cooler weather, layering is key. Wear a light jacket, cardigan, or sweater over your outfit and bring a scarf or beanie to keep warm.
Can I wear jeans to a concert?
Yes, jeans are a versatile and popular choice for concert attire. They provide comfort and can be dressed up or down depending on the style of the concert. Pair your jeans with a t-shirt, blouse, or band merch for a casual look, or dress them up with a stylish top and accessories for a more fashionable ensemble.
Is it okay to wear band merchandise to a concert?
Absolutely! Wearing band merchandise at a concert is a great way to show support for the artist or band. It also adds a cool and authentic touch to your outfit. Consider wearing a band t-shirt, hoodie, or hat to display your fandom and connect with fellow fans.