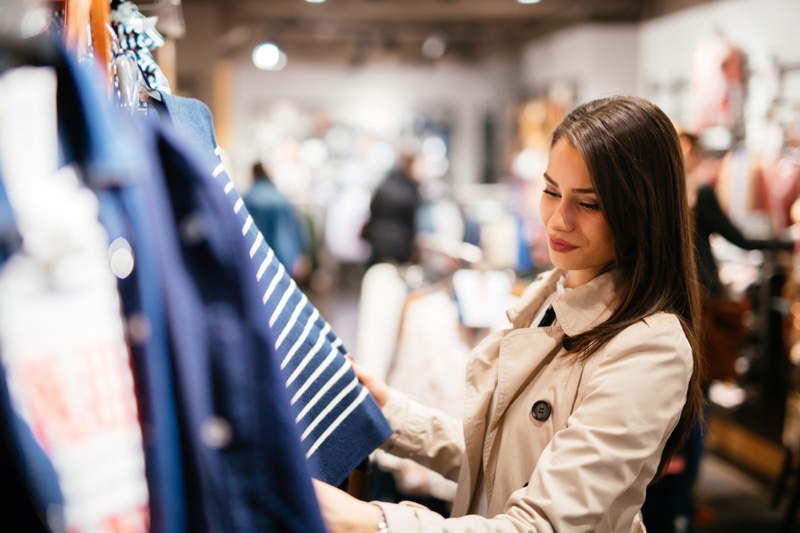 Have you ever wondered how thrifting could be more effective? Many of us fall into the mistake of stress shopping or simply buying things that don't fit into our wardrobes. And what's worse? Thrifted items are usually not eligible for return and refund so there's no turning back. It is high time you create your thrift shop checklist.
Prep for Shopping
Pinterest is always a great place to start before designing or planning anything visual. It helps you make your ideas more realistic and tangible. Create a mood board for your dream wardrobe or summer capsule. You only have to find a couple of pictures that fit your style, then scroll down and save the related photos to your 'summer wardrobe' board. You can save clothes, landscapes and more, whatever reminds you of that feeling you want to live in your clothes. This works for anything from home decor through event organizing and more.
Follow-through
Now comes the harder part. After prepping for your next planned or random shopping with scrolling Instagram or Pinterest before falling asleep, now you have to act on your plans. You might find yourself in the middle of a yard sale, a crazy discount, or a friendly free time activity. Keep your mood board in mind and try to filter through the thousands of different styles and items.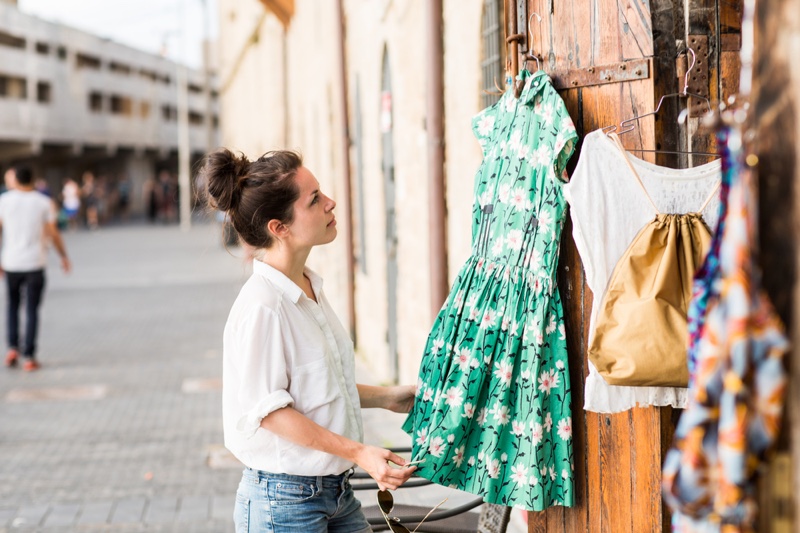 Let Yourself Try Though
Collecting a ton of items and carrying them to the fitting room is okay. You haven't made a decision yet. Clothes can sometimes surprise us, let yourself have fun with them even if you are hesitant. 
Give Yourself Some Time
After looking through your possibilities you might need some time to calm down and digest the experience. You will have to continue filtering through these chosen vintage goodies and match them to your own needs. This might take some extra time and that is okay. Stick to the time you need, even if the shop is crowded or your friends are nagging you. This is also an excellent form of self-care. In case you would rather just leave the whole selection and grab a beer with them, do it. Collecting interesting items doesn't mean you have to buy them. If you feel like you could leave them in the shop, you probably didn't find the wonder items you will cherish for years.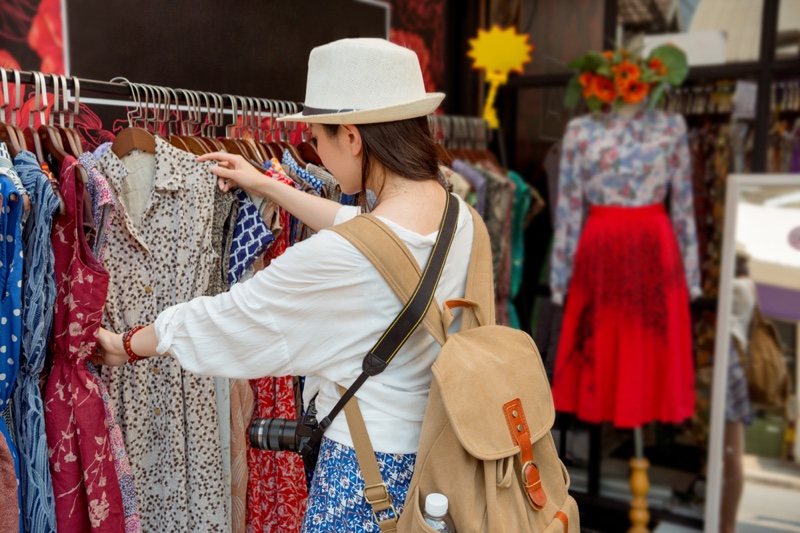 Choose the Best Ones
Let's say you decided to stay and take the time to filter through your selection. There are some other golden guidelines to follow.
Look at the material. You can often find high-quality materials in thrift stores at a very good price so don't miss the opportunity to look for them. Search for all-natural items like leather, fur, wool, silk, cashmere, linen, cotton, and even viscose or rayon items in the suffocating crowd of synthetic fabrics. 
If your finds are synthetic, you still don't have to toss them out. But consider how they will work in everyday life. Are you going to be comfortable wearing it? Do you have the kind of undershirt to make it manageable?
Look for flaws. It is not the easiest to do in the ambient light, and it is a spicy challenge with wrinkled clothes. But do not worry, just look for those flaws that can change your decision. You will most likely find a couple of stains or rips, maybe problems with the zipper. Make up your mind and be realistic: do you think these are fixable? If your answer is yes, also ask if you are going to fix them. If you are dedicated, you can move onto the next steps.
Think of your wardrobe. Imagine your everyday rituals. Take the item out of the thrift shop's context. Match it with your existing clothes. If they seem to work well, and you have an exciting feeling, you can now look at that price tag. Be careful with really cheap products, they end up in your wardrobe so easily and you might never put them on. When you find a cheap item, try to price it up in your head: Would you buy it if it would cost three times as much? If your answer is still yes, congratulations! You just found a brand new member of your wardrobe. 
If you said no at some point, don't try to justify the wasted time with buying the item. Just leave it and think of it as a fun time that you spent on your well-being. And you can also shop vintage online, check out Nimfa for some great possibilities.