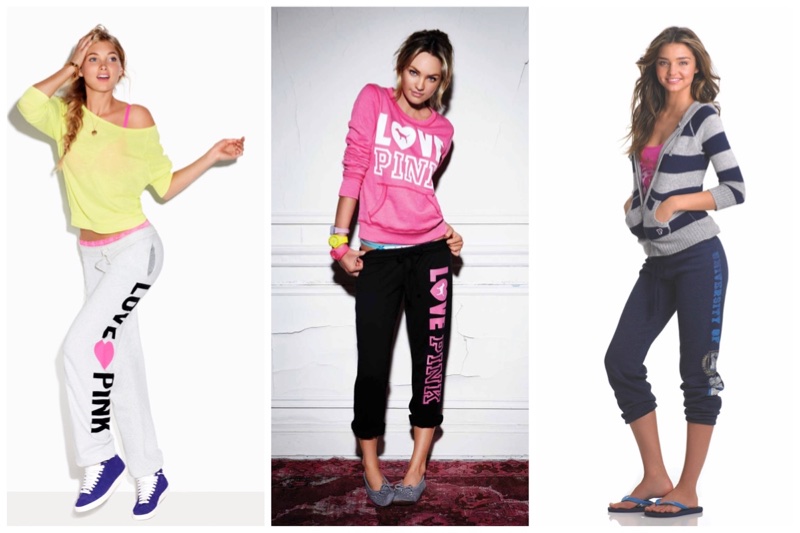 First launched in 2003, Victoria's Secret's PINK line has been a hit since its inception. Throughout the years, some of brand's most famous Angels have been PINK faces. The apparel brand even gathered some throwback images starring Miranda Kerr, Behati Prinsloo, Elsa Hosk and Candice Swanepoel in 2017 to celebrate its iconic sweats. Since then, there's been a few more faces added to the list. Take a look at some of the most famous PINK models below!
VS Pink Models
Candice Swanepoel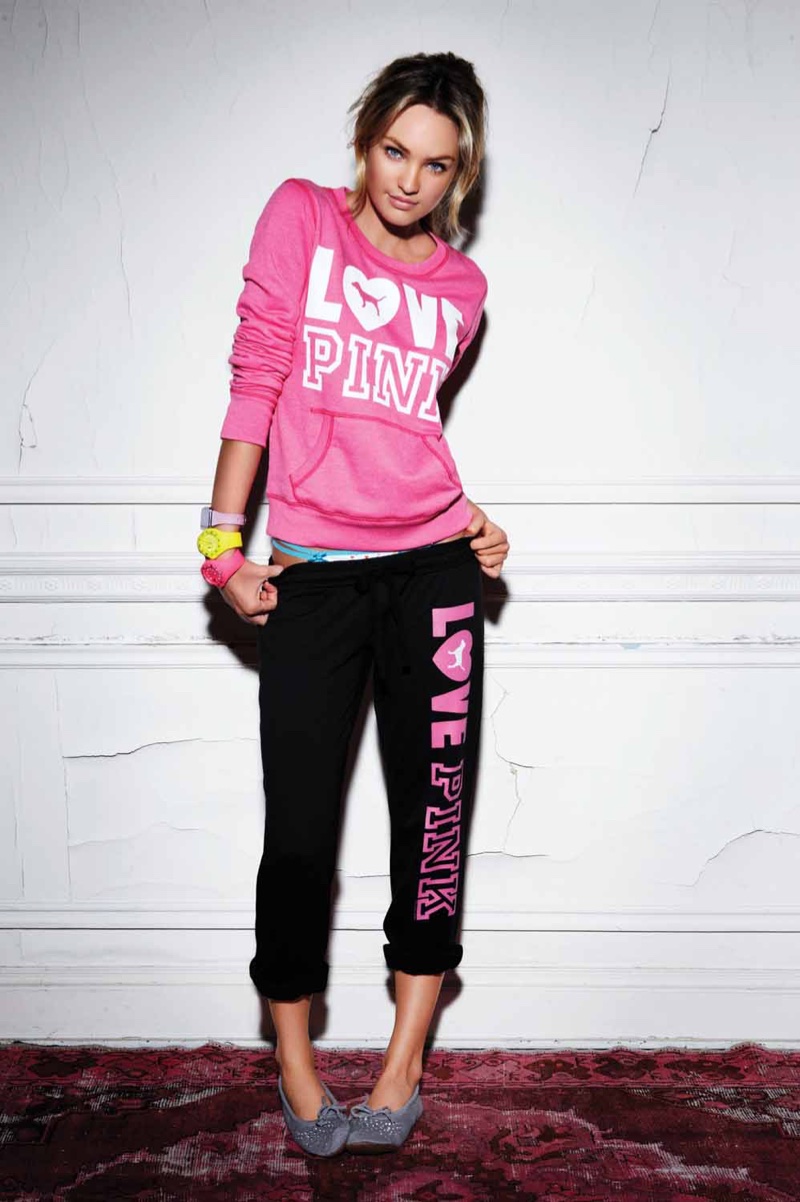 Candice Swanepoel is one of Victoria's Secret's most well-known Angels. But she walked in the PINK section of its runway show starting in 2007. Check her out wearing a PINK sweatshirt and sweats set in this throwback photo. Candice became an Angel officially in 2010 and even wore the famous Fantasy Bra in 2013.
Zuri Tibby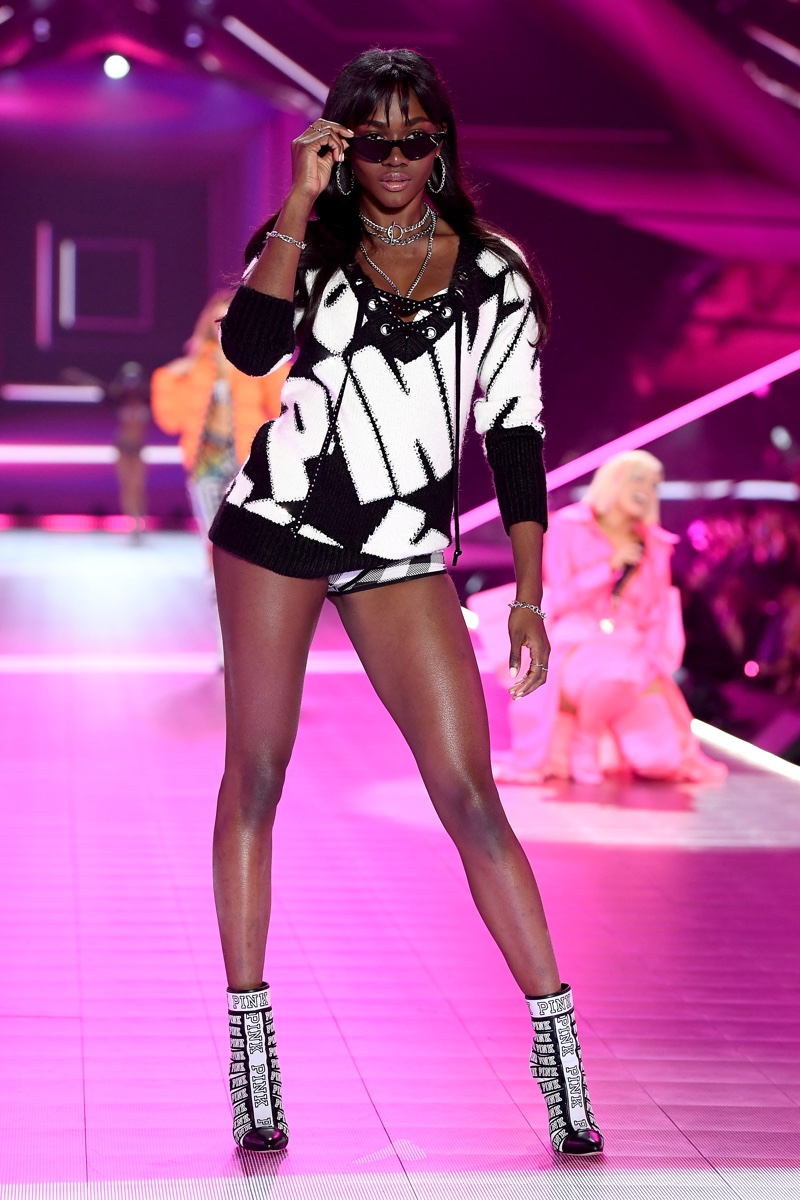 Zuri Tibby hit the stage as a PINK face starting in 2016. She made history by becoming the first black Victoria's Secret model for PINK. Zuri even repped the brand for the 2016, 2017 and 2018 Fashion Shows. The American beauty hails from Florida and has over 100,000 Instagram followers.
Behati Prinsloo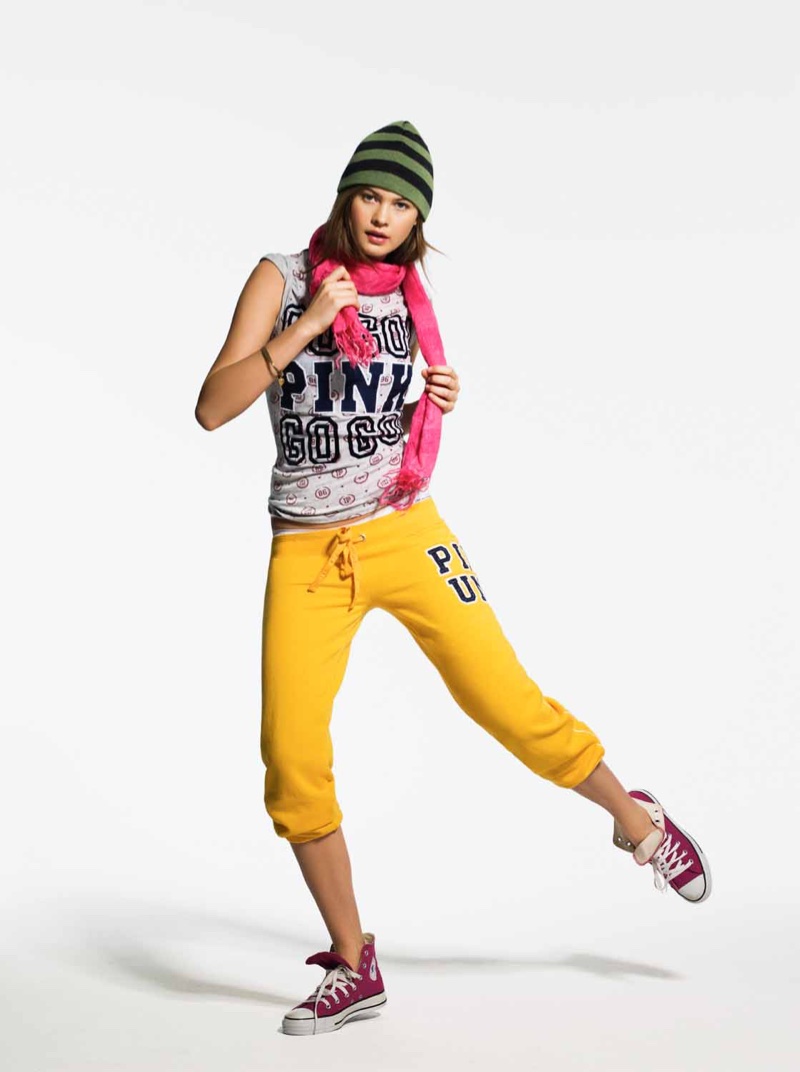 Behati Prinsloo became a Victoria's Secret PINK face before being an Angel. The Namibian beauty was a PINK face in 2008 and started as an Angel only a year later. She took a break from the 2016 and 2017 Fashion Shows due to pregnancy, but made a triumphant return in 2018.
Elsa Hosk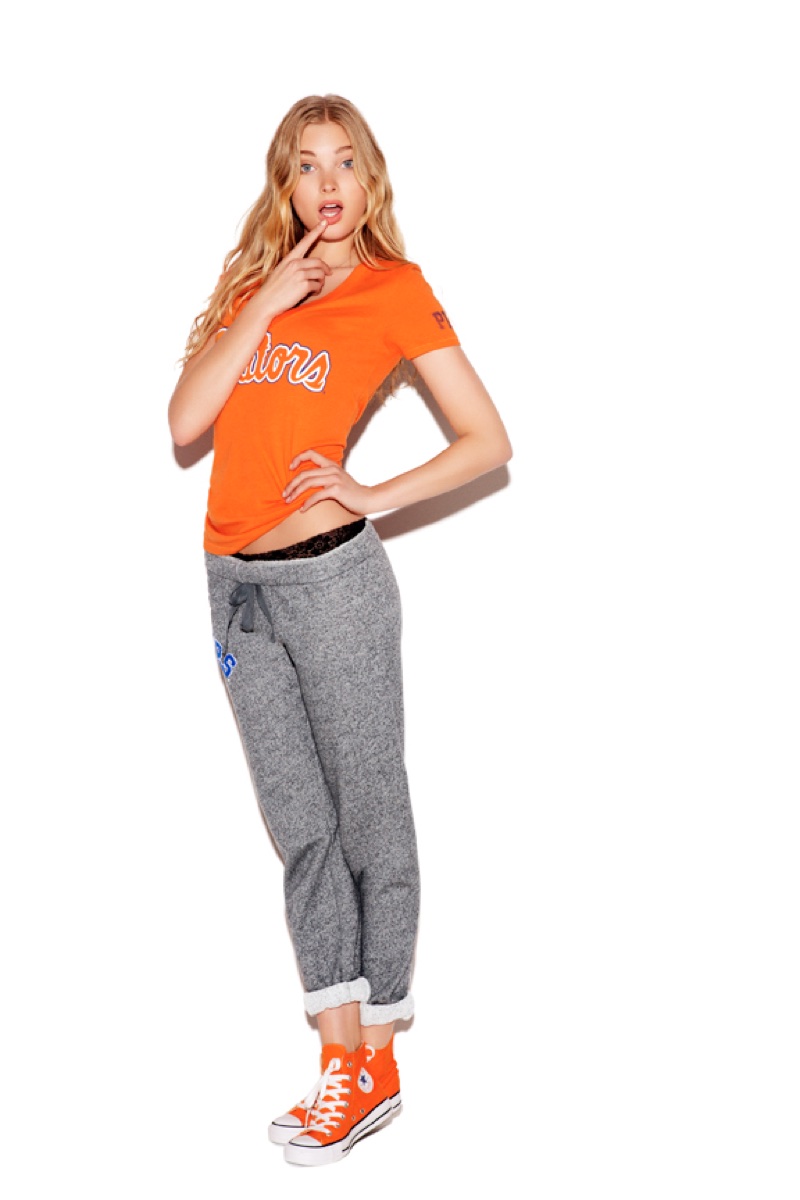 Swedish model Elsa Hosk served as a VS PINK face from 2011 to 2014. She walked the runway starting in 2011 and walked each show since. Victoria's Secret named her an Angel in 2015 and she wore the Fantasy Bra in 2018. Elsa also appeared in multiple fragrance campaigns for the brand including 'Summer Bombshell', 'Eau So Sexy' and 'Crush'.
Miranda Kerr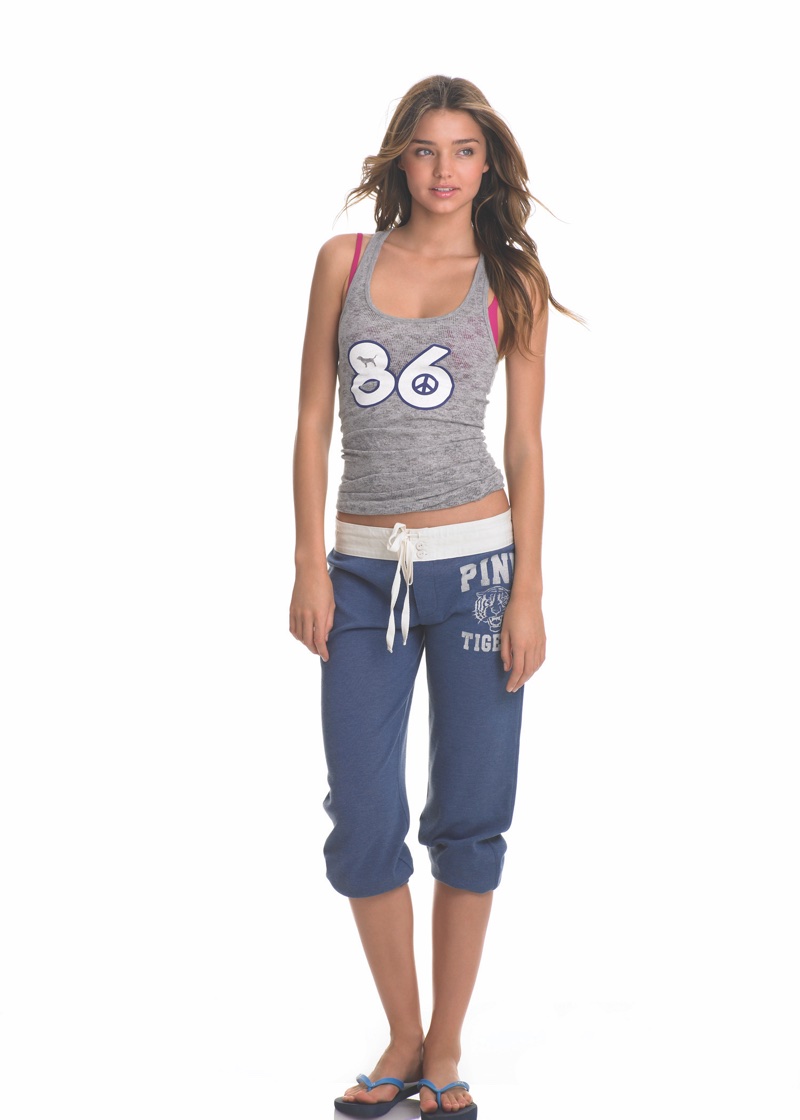 Another famous Victoria's Secret PINK face was Miranda Kerr. She started as a spokesmodel for 2006 before coming an Angel in 2007. Miranda would leave the brand in 2013, but continued to have plenty of success. She started her own organic skin care brand, Kora Organics in 2009.
Grace Elizabeth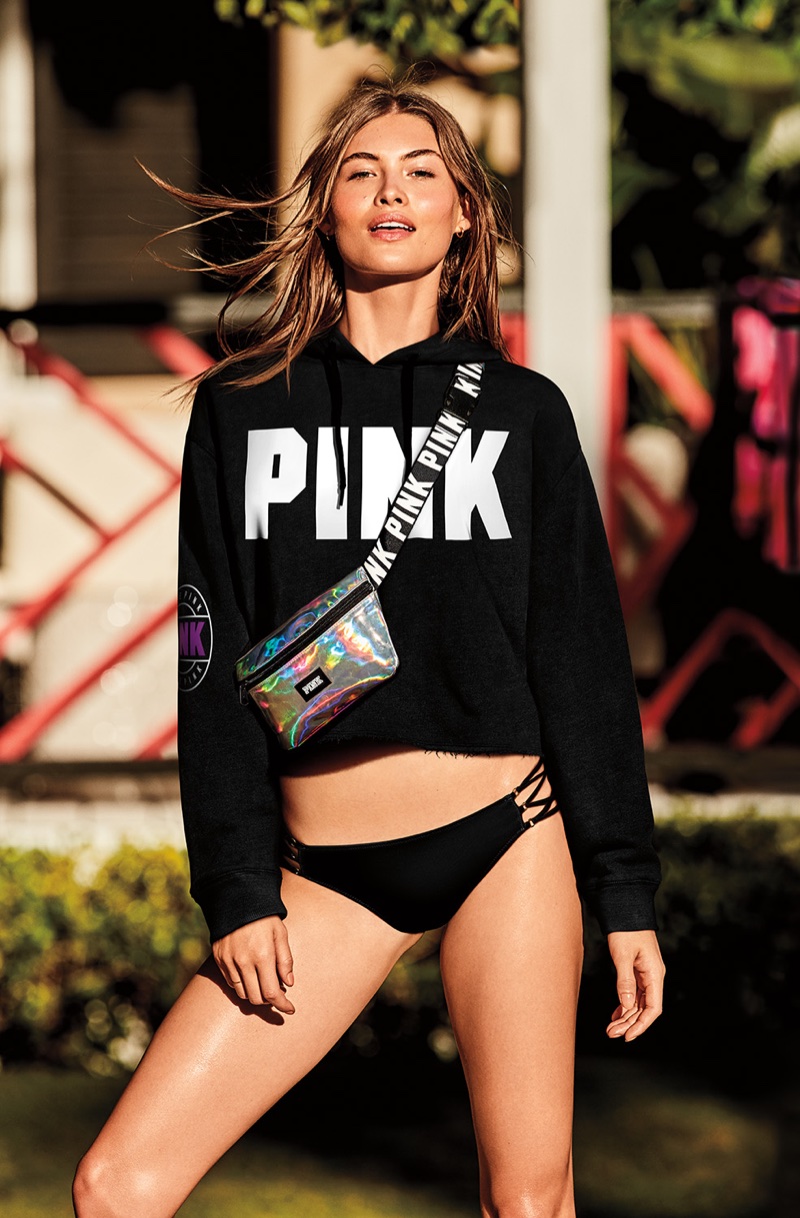 Grace Elizabeth became one of PINK's most recent faces in 2016. After appearing in multiple catalogs and campaigns, the lingerie brand named her an Angel in 2019. She walked the 2016, 2017 and 2018 Fashion Shows. We can't wait to see more of Grace for the brand!
Pink Model Photos