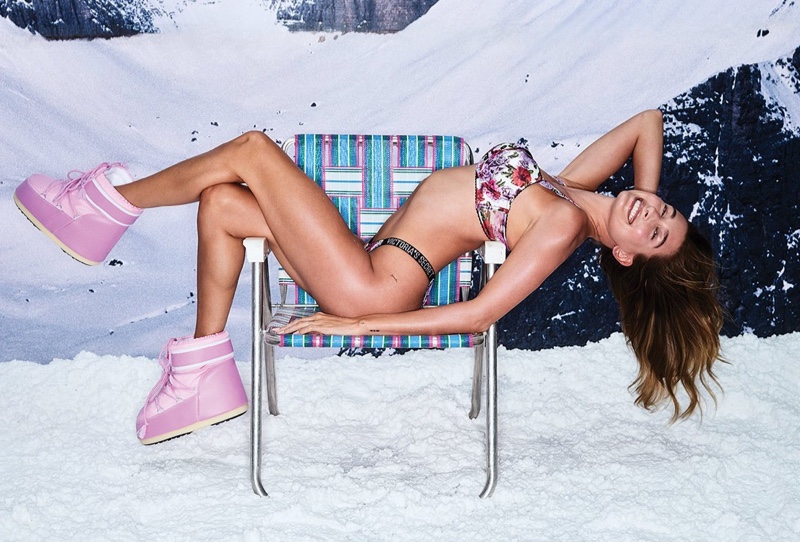 Victoria's Secret makes this winter glamorous with the launch of its Very Sexy Frozen Flowers 2021 collection. A snow-filled campaign features models Hailey Bieber, Adut Akech, and Paloma Elsesser. Captured against a backdrop of mountains and snowfall, the beauties show off sultry lingerie designs as well as winter boots.
Hailey joined the VS Collective last month and has since appeared in several campaigns for the brand. Photographed by Zoey Grossman, the line showcases push-up bras, logo-branded straps, and micro lace. A floral print design also stands out. The new collection is available in a variety of sizes, including XS-XXL as well as AA-G bras.
Related: Hailey, Adut, Taylor Wear Victoria's Secret's Heritage Toile Lingerie
"Just-arrived floral-inspired bras, panties, teddies, and more, showcasing an icy shine. No Sunlight required (but always recommended)," Victoria's Secret shares.
Victoria's Secret Very Sexy Frozen Flowers 2021 Campaign