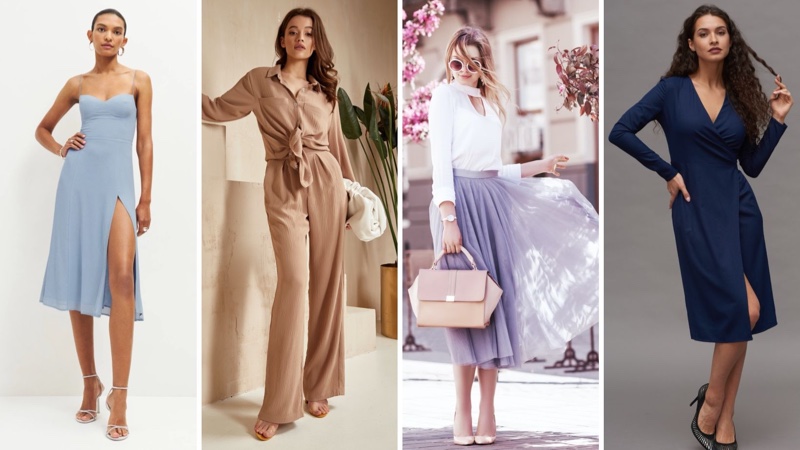 Semi-formal wedding attire has become prevalent, straddling the delicate line between casual ease and stylish sophistication. It presents a golden opportunity for wedding guests to demonstrate their taste without venturing into excessive formality. 
Yet, grasping this dress code's essence can be challenging for some. Don't worry because we have crafted a comprehensive guide to navigating you through the details of semi-formal wedding dressing.
With curated outfit recommendations and etiquette pointers, get ready to impress at your next outing to a wedding.
Semi-Formal Wedding Attire: Definition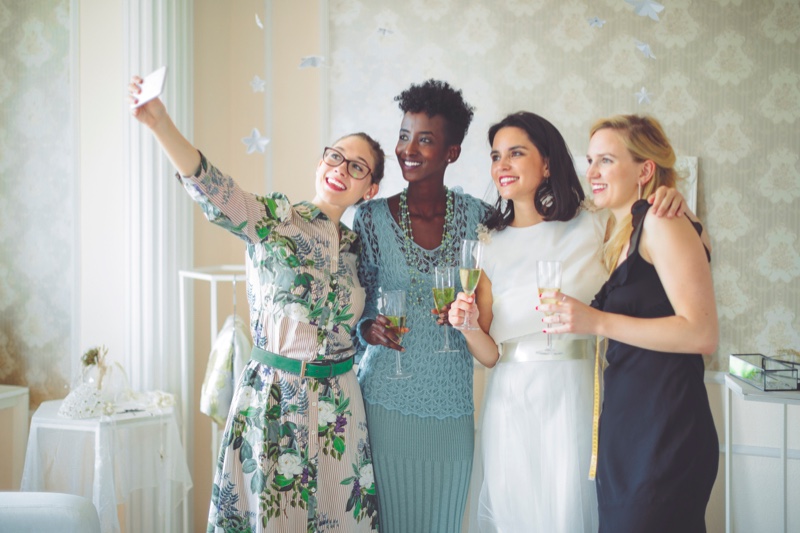 Semi-formal wedding attire, also known as "dressy casual," sits comfortably between cocktail attire and black tie optional. It allows guests to elevate their style without the constraints of a strictly formal black-tie affair.
The style embraces both elegance and ease. Unsurprisingly, this dress code has gained favor among couples who seek to create an ambiance of relaxation and fashionable freedom for their guests.
This choice is favorable for many couples as it enables guests to dress up without feeling burdened by the weight of excessive formality. It offers the perfect canvas for guests to express their personal style while ensuring comfort remains paramount.
Clothing Options for Women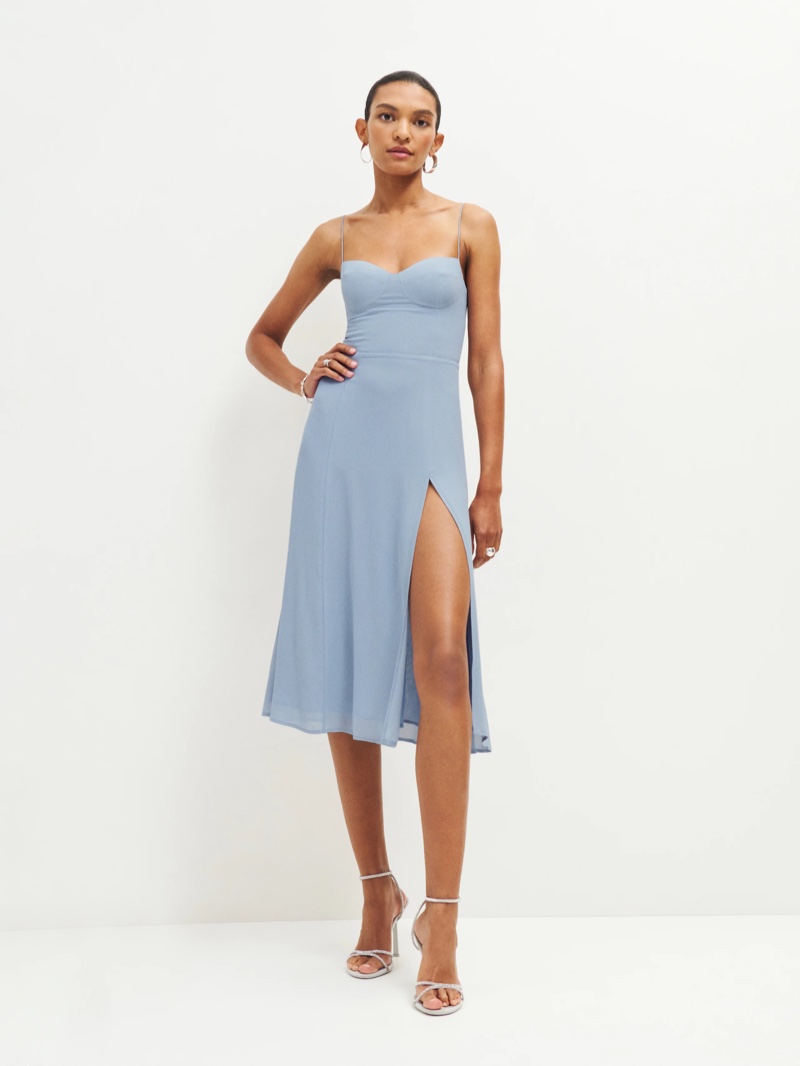 When selecting semi-formal wedding attire for women, the options are aplenty. While floor-length gowns may not be a prerequisite, various stylish alternatives are worth considering.
Dresses
With their timeless charm, cocktail dresses are a go-to choice for semi-formal weddings. Opt for knee-length or midi-length dresses in solid, darker hues or subtle patterns like florals or stripes.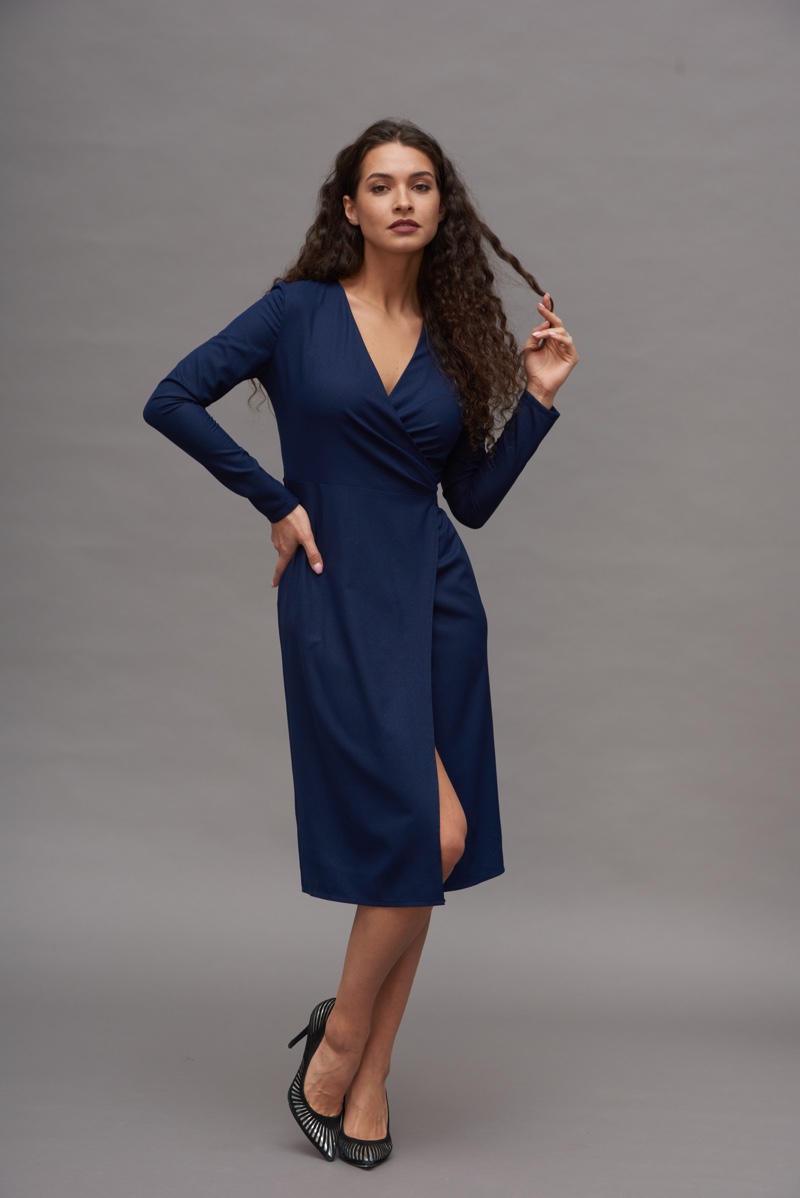 These classic options are always a safe bet for adhering to this dress code. You can also wear a long dress, just as long as it's not a ball gown, which would be too formal.
For those seeking a touch of personality, dresses featuring flirty details like ruffles, sleeves, slits, or high-low hemlines can help you make a statement with attitude.
Jumpsuits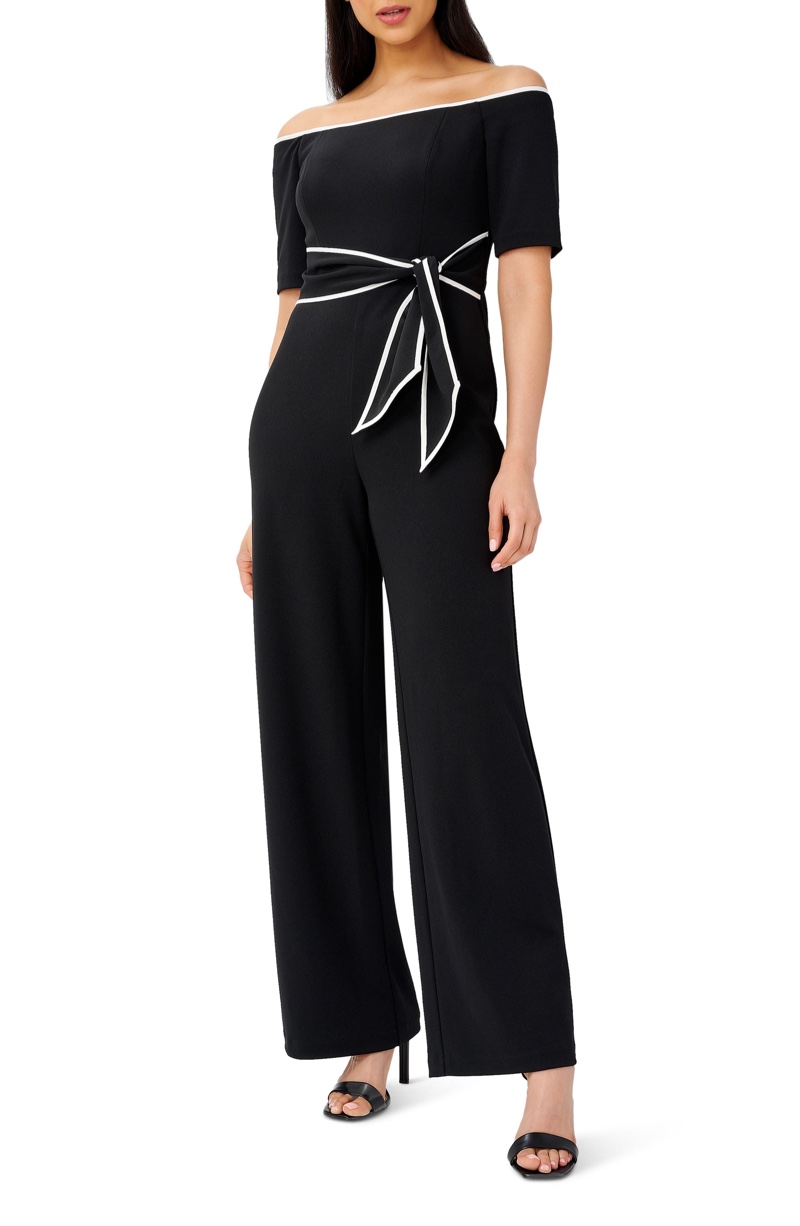 However, if dresses don't quite align with your style, other options exist. Jumpsuits can be a fabulous alternative, exuding elegance and sophistication like their dress counterparts.
Pair a well-tailored jumpsuit with refined accessories, and you'll be turning heads with an air of contemporary chic. Seek out jumpsuits with bold necklines to make a style statement that resonates with your individuality.
Separates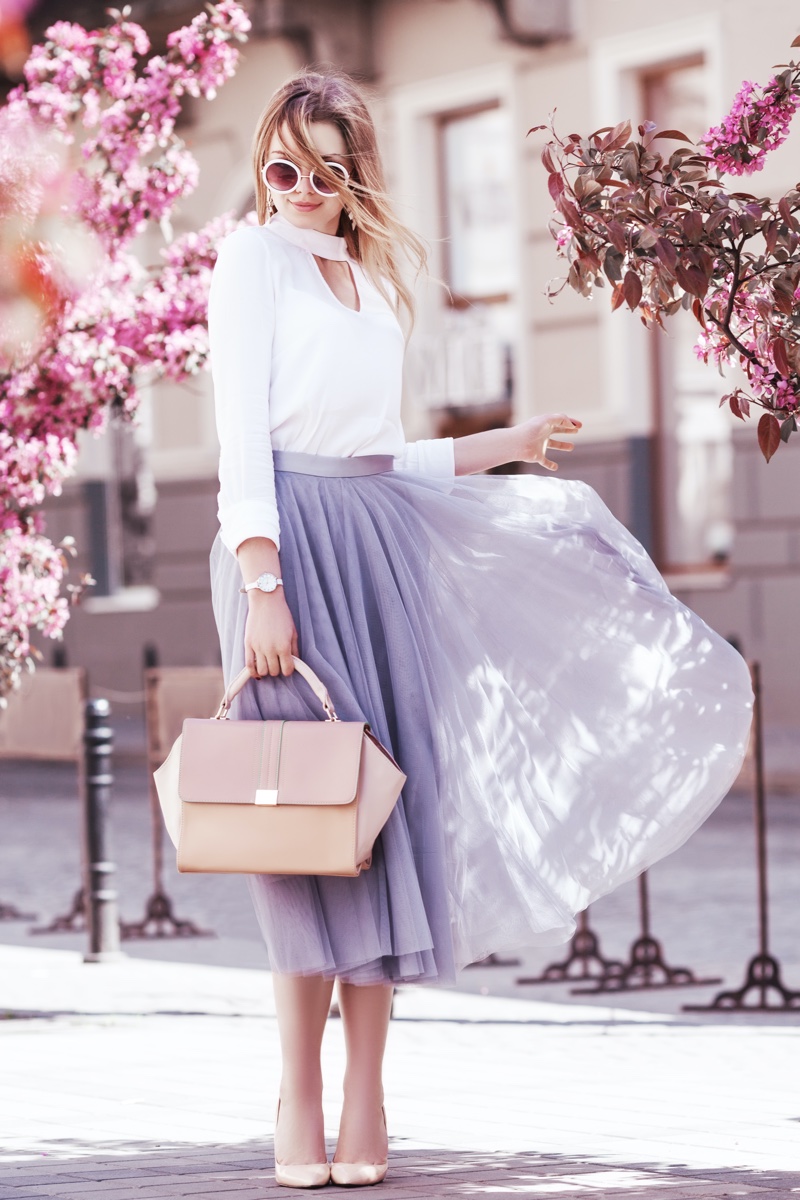 Elevate your look with a combination of separates that exude sophistication. Wear a fashionable blouse with well-tailored dress pants or a skirt for a refined and polished ensemble.
Add structure and sophistication with a tailored jacket or blazer. Choose classic cuts or experiment with modern designs and textures. Layer over a blouse or dress to elevate your ensemble.
The jacket or blazer becomes the anchor, exuding a menswear-inspired look. It's a versatile piece that adds chic sophistication to your semi-formal look.
Shoes & Accessories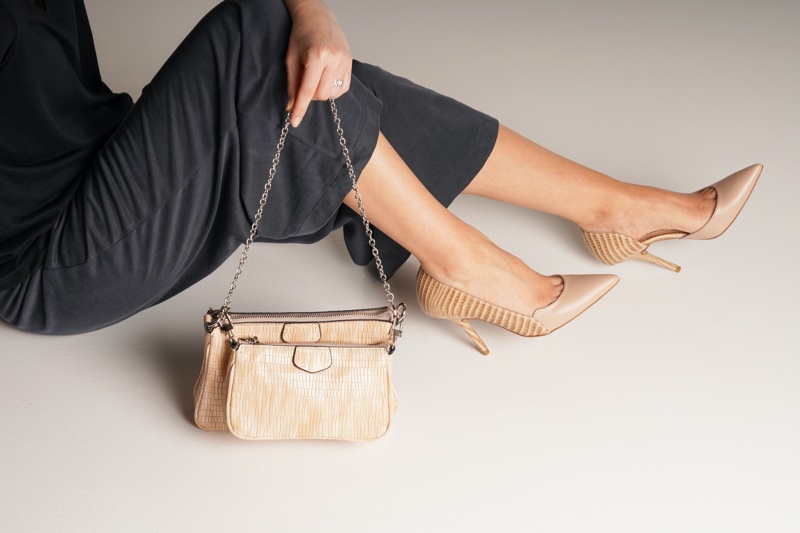 High heels, pumps, or stylish flats are ideal options if you are looking for appropriate footwear for a semi-formal wedding. They exude an air of sophistication and elegance that perfectly complements the occasion.
However, consider dressy wedges, heeled booties, or embellished sandals for a touch of flair and practicality for outdoor weddings. To complete your ensemble, carefully curated accessories are essential.
Opt for statement jewelry that coordinates with your outfit, adding a hint of glamour. A clutch or a small handbag serves as the perfect companion to carry your essentials while elevating your style.
Remember, your hair and makeup are crucial components of your overall look. Aim for a simple and polished hairstyle that effortlessly enhances your features. Enhance your tresses with playful accessories like hair clips or headbands for an added touch of charm.
Clothing Options for Men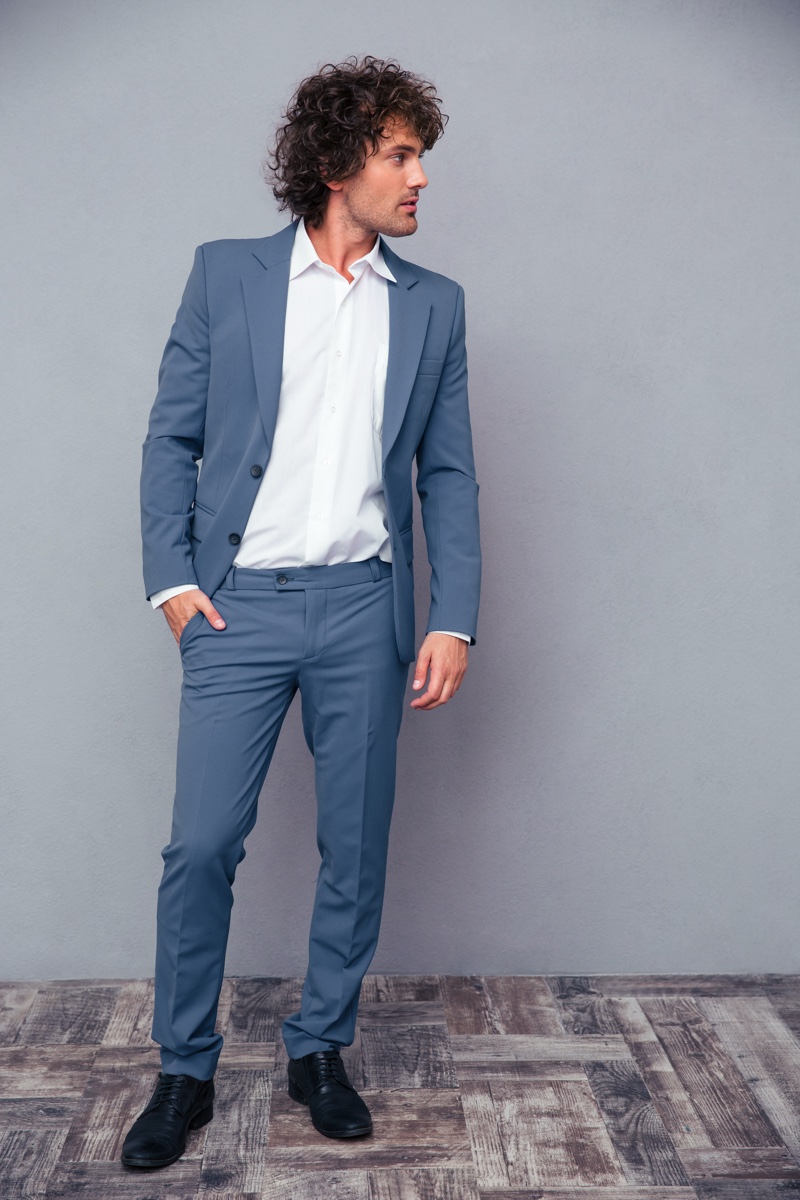 When it comes to semi-formal wedding attire, men have an array of options to navigate. As a step up from business casual, the aim is to strike the perfect balance between appropriateness for the occasion and a refined sense of style. Here are some guidelines to help you navigate your sartorial choices with ease:
Suit Up: Embrace the timeless allure of a well-fitted dark suit. This classic choice always impresses. Alternatively, pair a suit jacket or blazer with dress pants for a sophisticated semi-formal ensemble. Keep the season in mind when selecting the color and fabric of your suit.
Shirt & Tie: Complete your suave look with a dress shirt in a complementary color. Depending on the event's formality, a tie may or may not be necessary. When unsure, it's always wise to err on the side of formality and don a tie.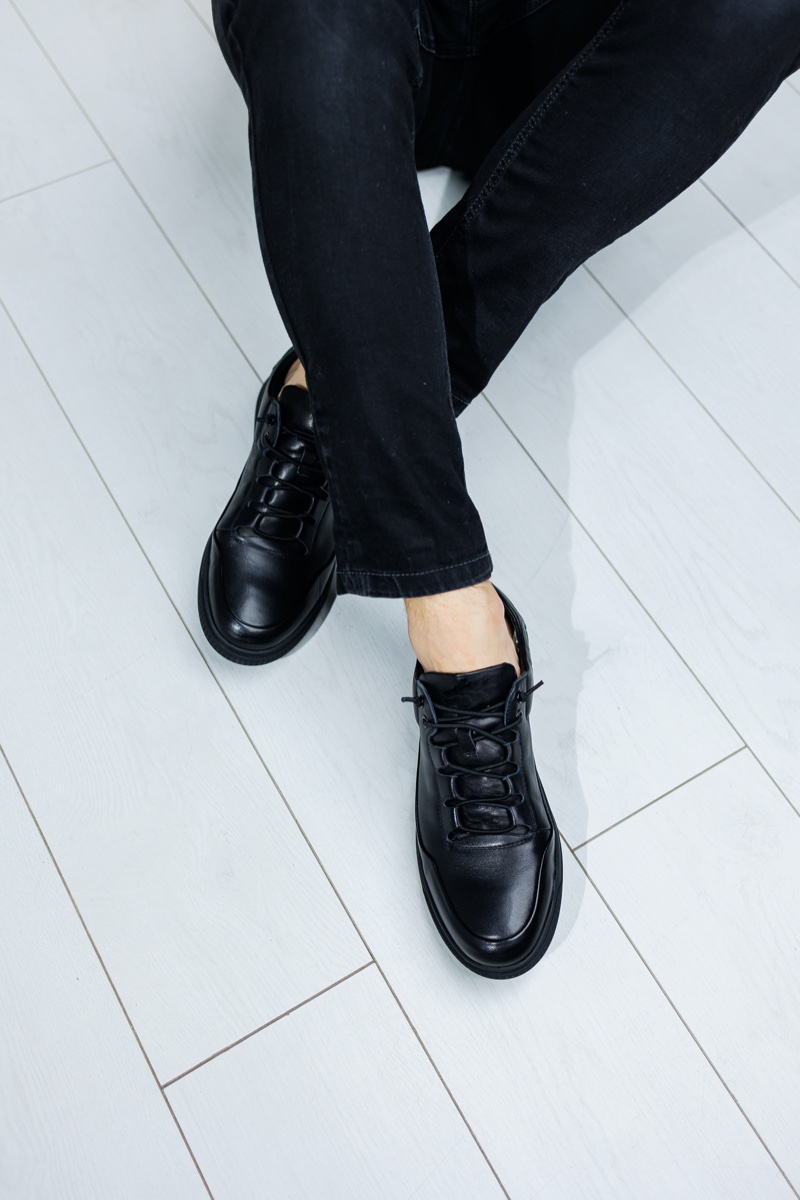 Shoes & Accessories: Exude elegance by donning a pair of impeccably polished dress shoes. Opt for classic leather shoes that coordinate with the color of your suit, avoiding overly casual footwear like sneakers or sandals. Enhance your look with a belt that matches your shoes, and remember to opt for dark socks for a seamless look.
Hair & Grooming: Pay particular attention to grooming details to ensure a refined appearance. Style your hair neatly, and consider either a clean-shaven look or a well-maintained beard, depending on your personal preference.
Dos and Don'ts of Semi-Formal Attire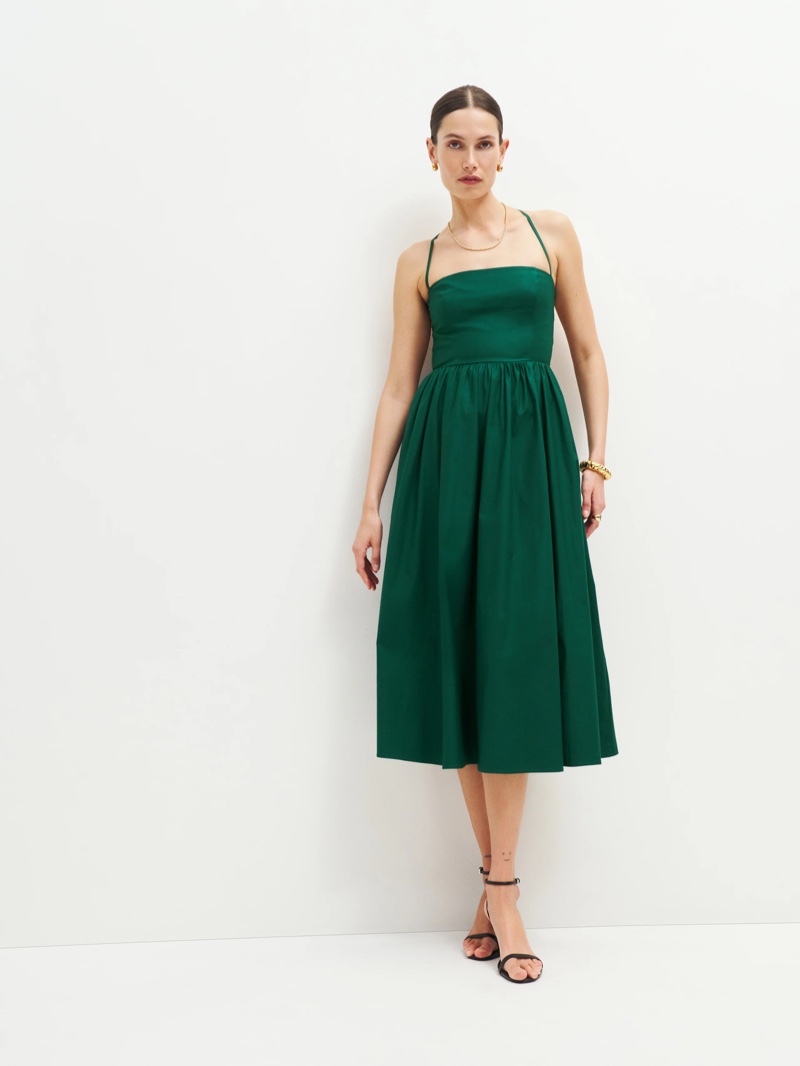 To ensure you're dressed appropriately for a semi-formal wedding, here are some dos and don'ts to keep in mind:
Dos:

Dress according to the specified dress code.
Choose an outfit that balances elegance and comfort.
Coordinate your attire with the time of day, season, and venue.
Respect the couple's wishes and dress appropriately.
Pay attention to grooming details and present a polished appearance.
Don'ts:

Wear overly casual attire like jeans or sneakers.
Upstage the bride by wearing white or off-white.
Disregard the specified dress code.
Over-accessorize or wear flashy jewelry.
Neglect grooming details or present a disheveled appearance.
Decoding the Semi-Formal Dress Code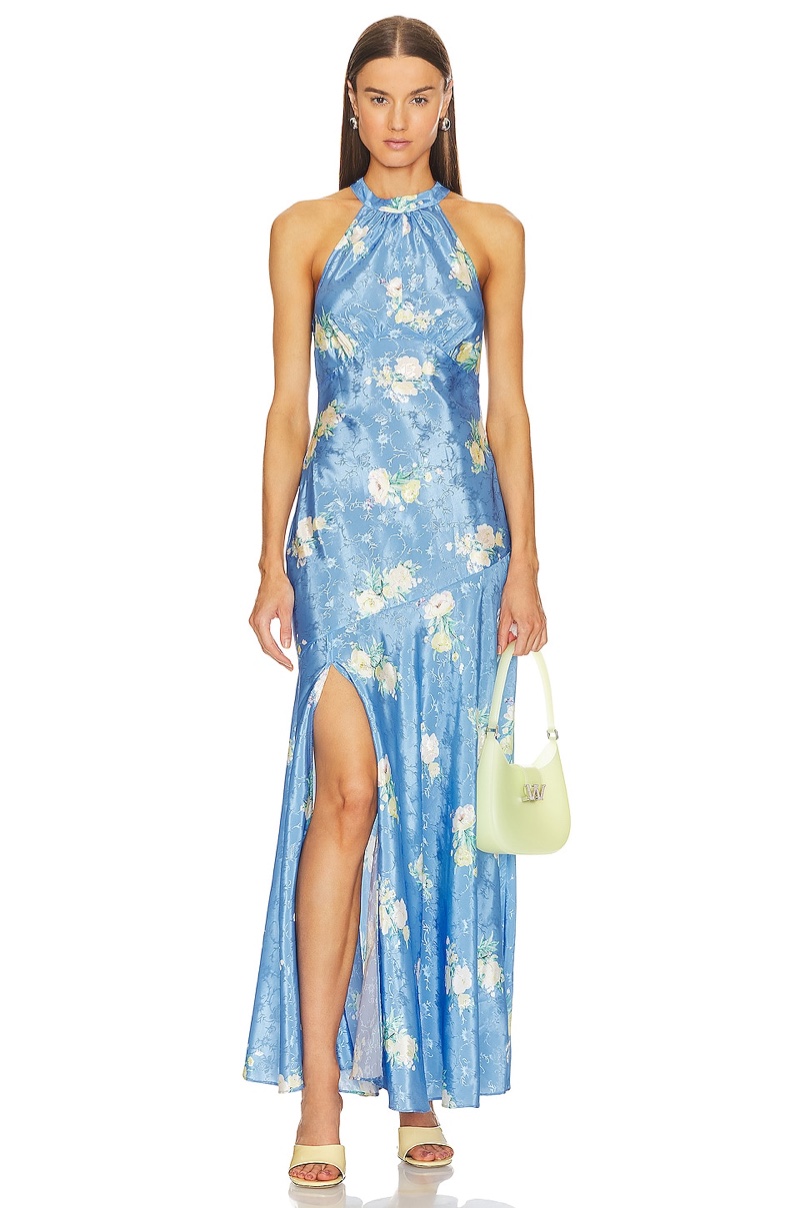 Navigating the complexities of a semi-formal dress code can be challenging. Here are some essential factors to consider when interpreting and embracing this dress code.
Venue & Time of Day
The venue and time of day hold vital clues for decoding the level of formality expected at a semi-formal wedding. A grand ballroom hints at a more formal affair, while a garden or beach wedding might offer some leeway for a slightly relaxed interpretation of the dress code.
Moreover, the timing of the event also plays a role in your outfit choices. A daytime wedding often calls for light colors and fabrics, while an evening wedding tends to embrace darker and more refined hues.
Seasonality & Weather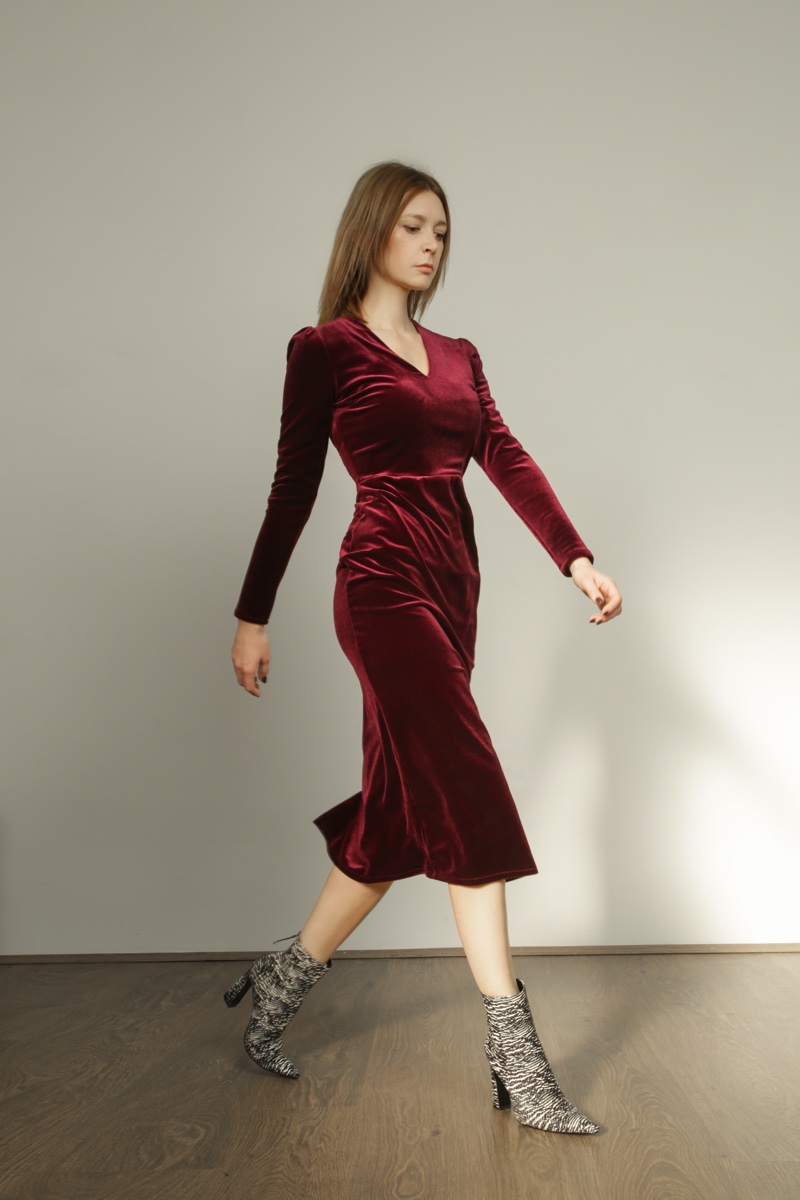 Think of the season when curating your semi-formal attire. Embrace lighter fabrics and brighter hues for spring and summer wedding celebrations, exuding an air of freshness and vibrancy.
For fall and winter semi-formal events, gravitate towards darker and more subdued tones, capturing the essence of the changing seasons. Additionally, consider the weather forecast for the wedding day and choose your fabrics and layers wisely to ensure comfort and adaptability.
Personal Style & Comfort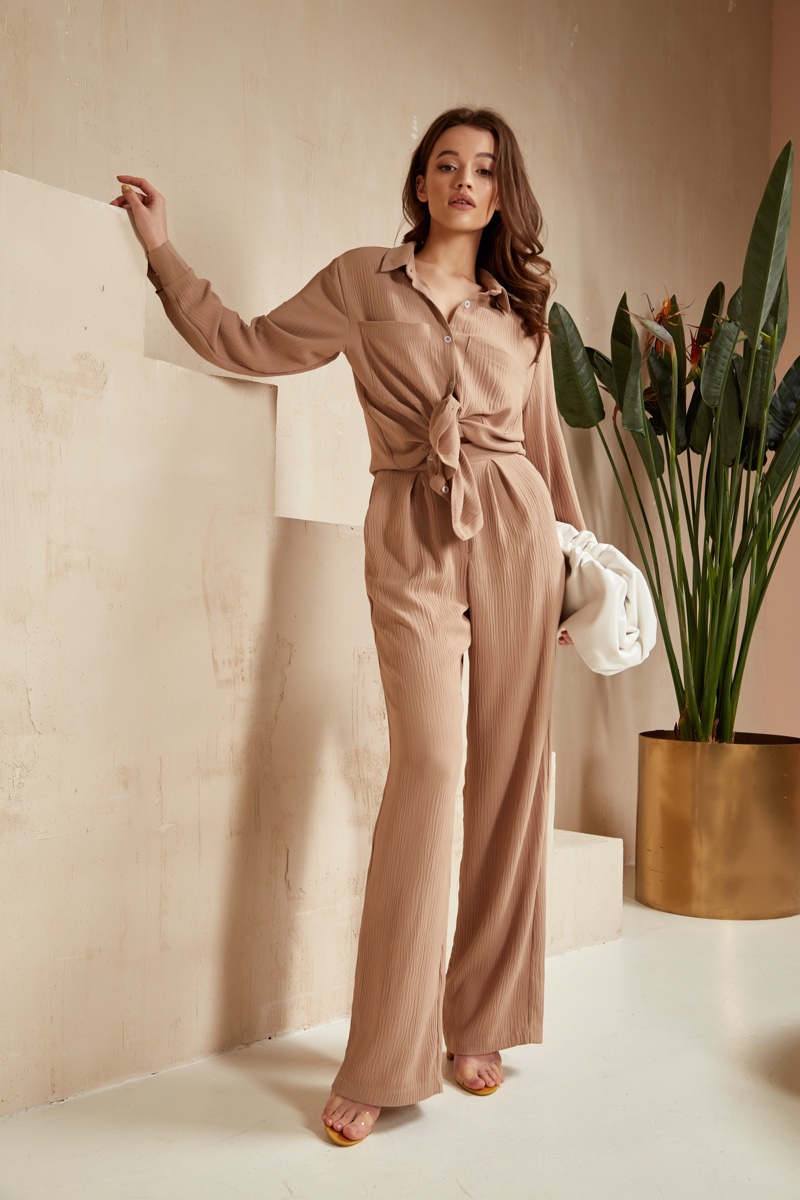 While honoring the dress code is crucial, don't shy away from infusing your personal style into your outfit. Select garments that display your confidence and offer maximum comfort. Semi-formal attire grants some room for creative interpretation, allowing you to incorporate unique touches that reflect your individuality.
However, always maintain the delicate balance between stylish self-expression and appropriateness for the occasion.
Wedding Website & Invitation Clues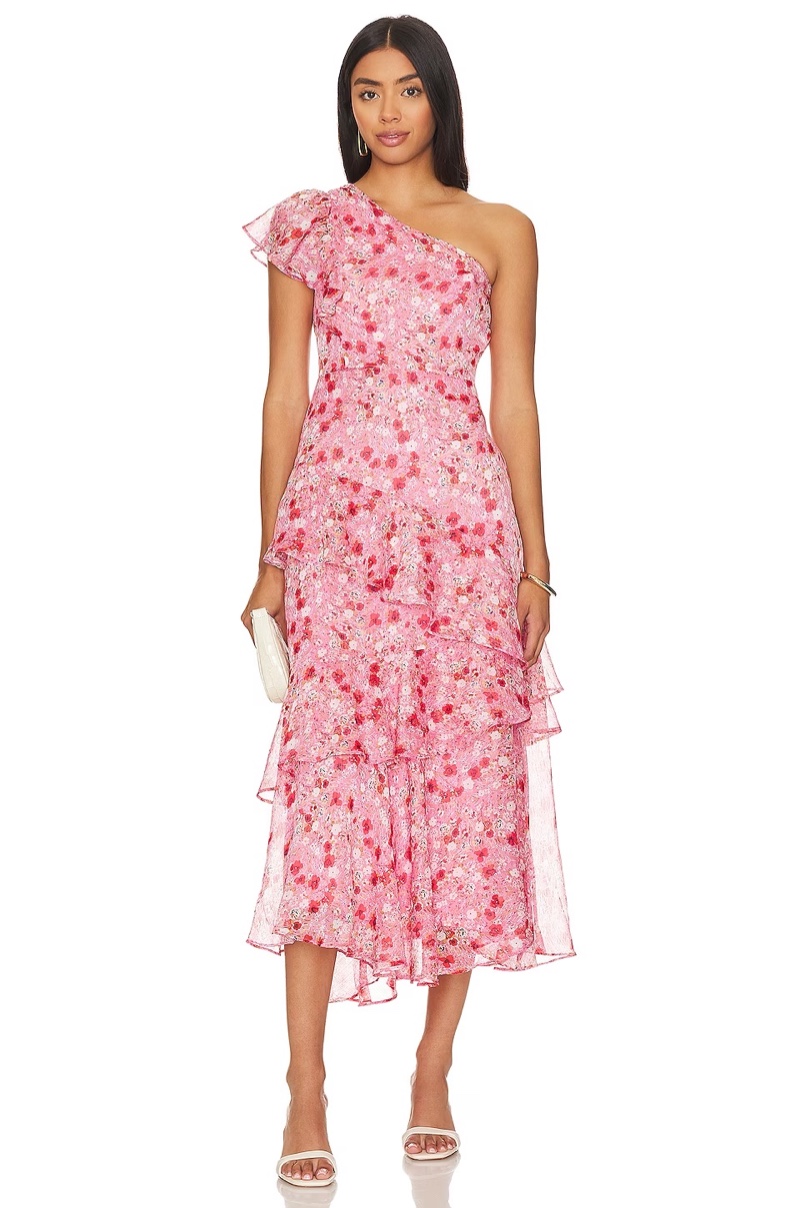 Viewing the couple's wedding website or invitation can provide invaluable insight into the expected dress code. Take a moment to carefully view the provided information, as it holds the key to understanding style cues. Look out for keywords like "semi-formal," "dressy casual," or specific instructions regarding attire.
These cues serve as guideposts, ensuring that you select an outfit that seamlessly aligns with the happy couple's desired aesthetic. By attentively following these signals, you'll effortlessly blend into the wedding atmosphere while showcasing your own style.
Final Words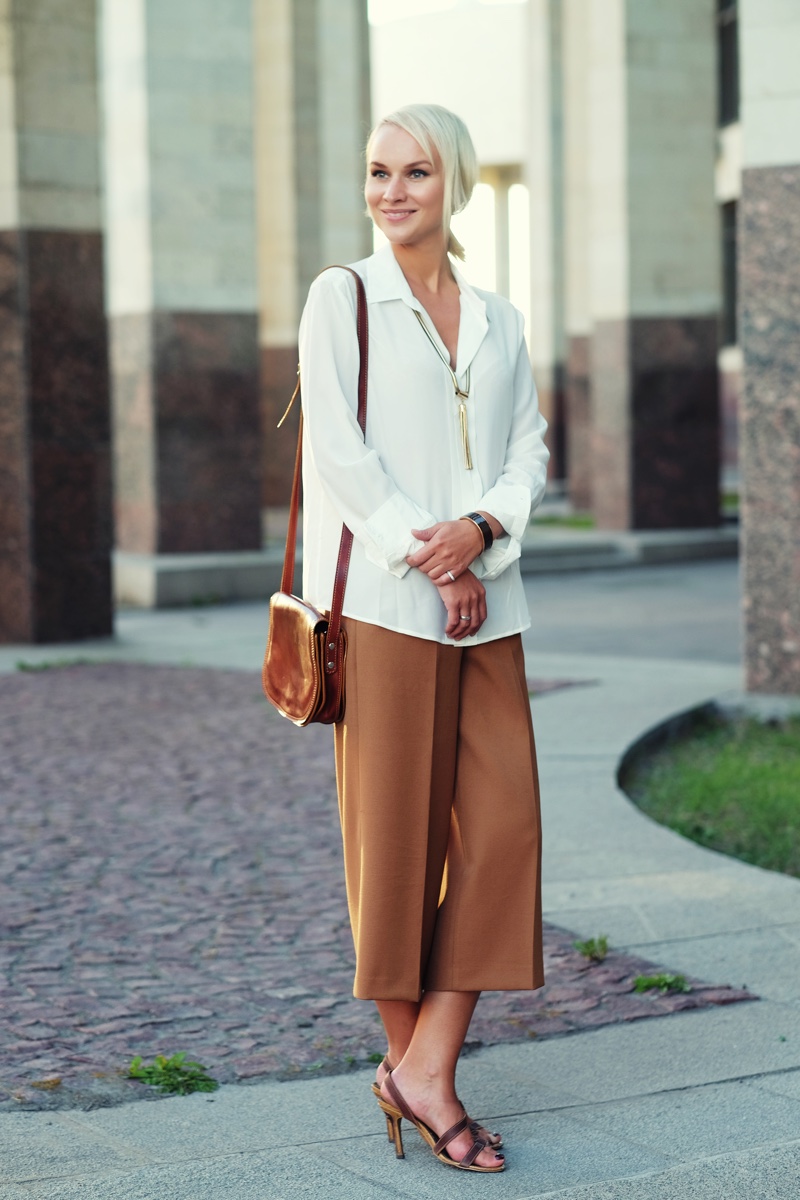 Now you know that semi-formal wedding attire is a sophisticated yet relaxed dress code that perfectly balances comfort and style. Observing the dress code relies on understanding the venue, the time of day, and the wedding season.
For women, options range from cocktail dresses to jumpsuits, while for men, a well-fitted suit usually suffices. Attire notwithstanding, it is essential to remember that individual style and comfort should not be compromised.
In the end, semi-formal weddings aren't just about looking the part; they're about enjoying the magic of the occasion while reflecting your own unique sense of style.
Frequently Asked Questions
What is semi-formal wedding attire?
Semi-formal wedding attire is a dress code that falls between casual and formal, offering a balance of elegance and comfort for wedding guests. It is typically recommended for daytime or evening weddings that specify a semi-formal dress code.
How is semi-formal attire different from formal attire?
Semi-formal attire is less formal and more relaxed compared to formal attire. While formal attire typically includes tuxedos and gowns, semi-formal attire allows for more flexibility and creativity in outfit choices. It strikes a balance between being dressed up and maintaining a degree of comfort.
What are suitable options for women's semi-formal wedding attire?
Women have flexibility when it comes to semi-formal wedding attire. They can choose from a variety of options, such as a cocktail dress, a dressy skirt and top combination, or a stylish jumpsuit. 
The dress length can vary from knee-length to tea-length. Fabrics like silk, chiffon, lace, or velvet are popular choices. Pair the outfit with heels and accessorize with jewelry to enhance the overall look.
Can I wear jeans for a semi-formal wedding?
While jeans are generally considered too casual for a semi-formal wedding, there might be some exceptions. It's best to avoid jeans unless the wedding invitation specifically states that jeans are acceptable. Opt for more formal attire to ensure you adhere to the semi-formal dress code and show respect for the couple's special day.