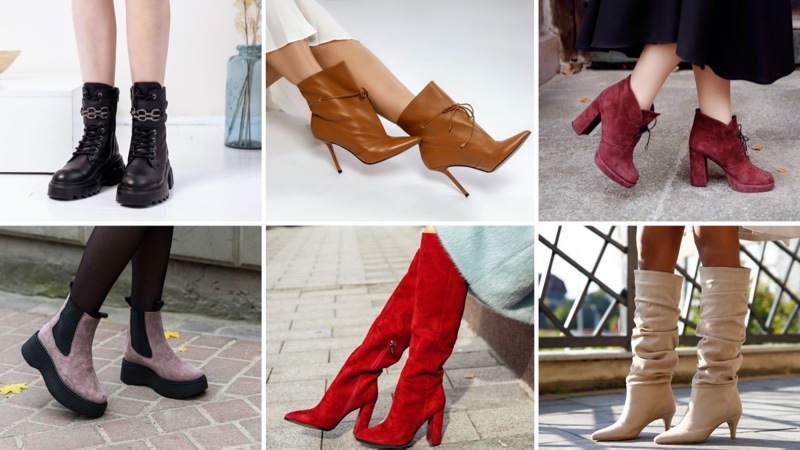 With their varied designs and rich histories, boots have evolved far beyond their practical origins to become fashion staples in wardrobes around the globe. These types of boots tell a unique story, reflecting not just a style choice but also a statement of intent, culture, and, sometimes, rebellion.
From the rugged allure of cowboy boots to the sophisticated charm of dress boots, our guide explores the diverse universe of these shoe styles. Join us on a stylish journey as we uncover the nuances, designs, and iconic features of some of the most beloved boot styles today.
Types of Boots
Ankle Boots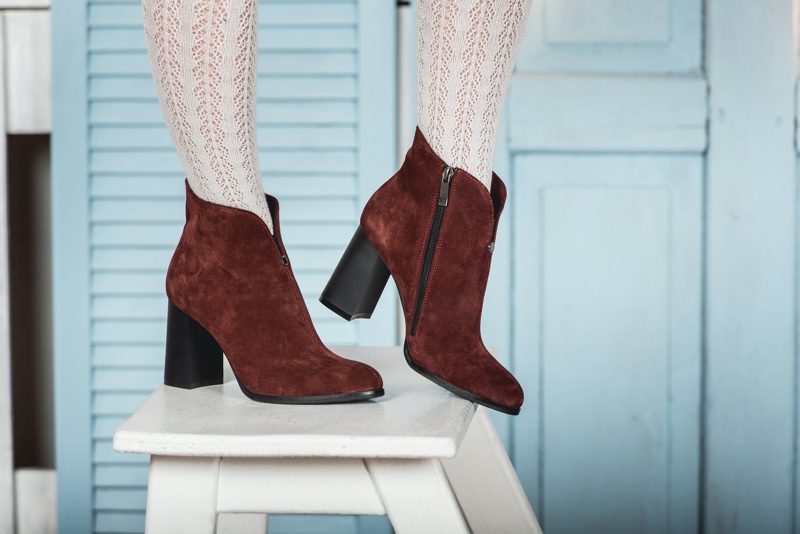 Ankle boots hit just above the ankle and are often celebrated for their seamless blend of style and practicality. Also referred to as booties, they are a must-have in every fashion-forward wardrobe.
They cater to both casual day outings and sophisticated evening affairs. Whether you prefer a sleek stiletto heel or a sturdy block, there's an ankle boot out there.
Work Boots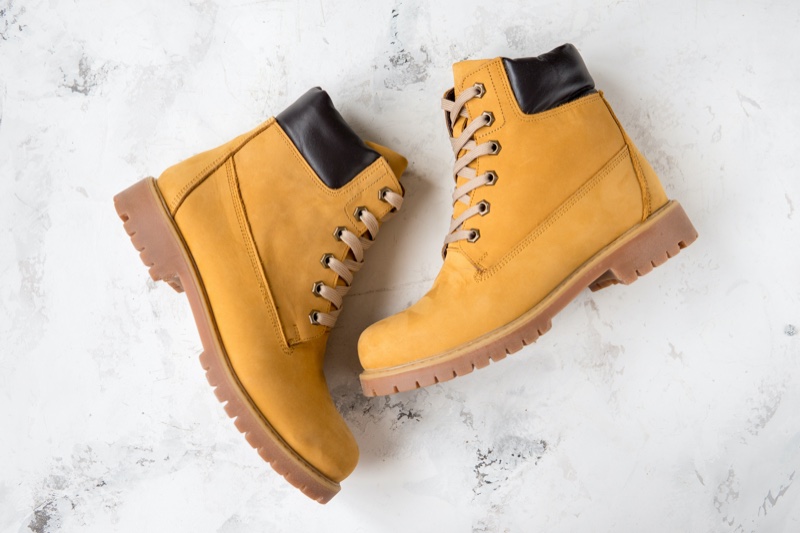 Work boots are the unsung heroes of footwear, melding durability with understated style. Crafted to withstand the rigors of demanding environments, these sturdy shoes ensure foot safety while offering optimum comfort.
Their robust design, often complemented by reinforced toes and slip-resistant soles, speaks volumes of functionality. Brands like Timberland have made them a fashion statement as well.
Combat Boots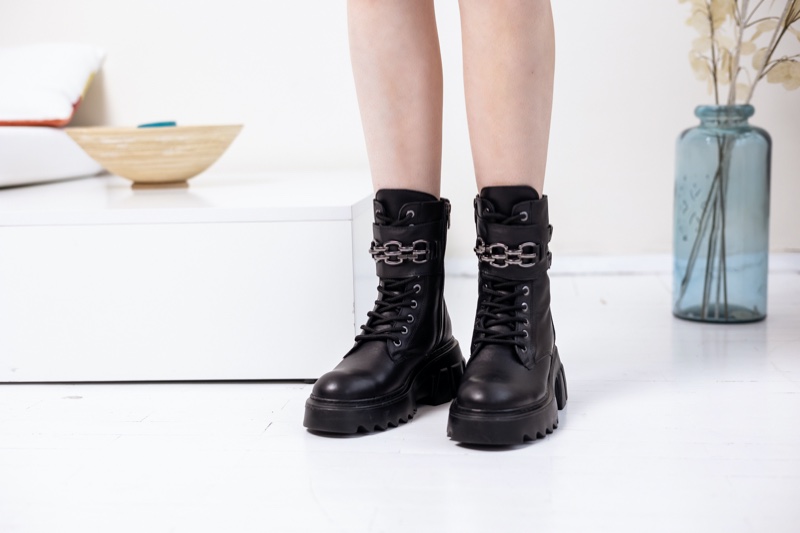 Combat boots are more than just military staples with lace-up fronts and robust soles. These styles bring style and function. These boots impart a rebellious flair, whether paired with flowing dresses or skinny jeans.
Evolving beyond their battlefield origins, combat boots have stamped their mark on contemporary fashion landscapes.
Chelsea Boots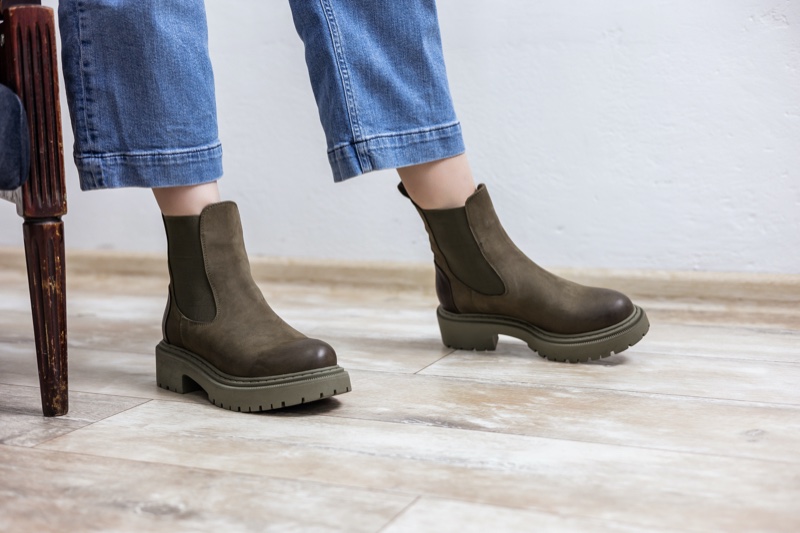 With roots in the Victorian era, Chelsea boots are icons of effortless elegance. Their slip-on design, marked by elastic side panels, pairs convenience with a timeless aesthetic.
Crafted predominantly from high-quality leathers—smooth, suede, or patent—these boots offer versatile styling options.
Flawlessly transitioning from casual jeans to formal suits, Chelsea boots stand as a testament to adaptable sophistication.
Hiking Boots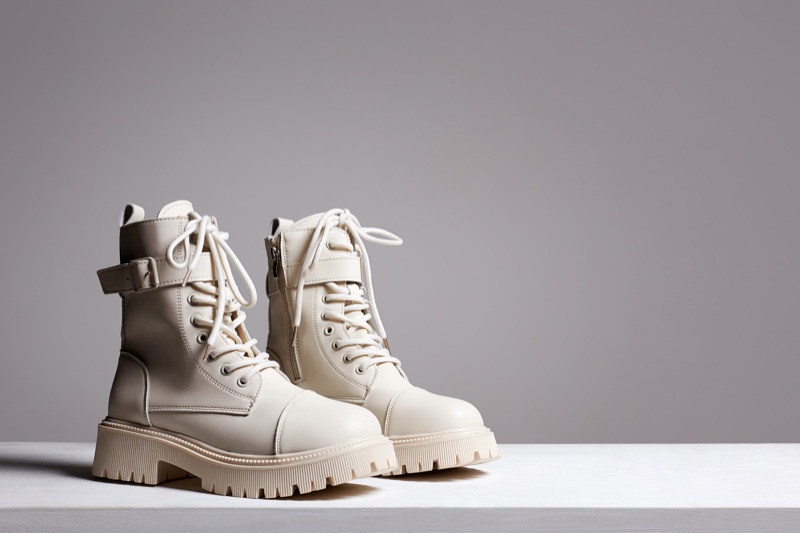 Tailored for outdoor enthusiasts, hiking boots are built to tackle rugged terrains and unpredictable weather conditions. They are essential for activities like hiking and mountaineering. These boots provide ankle support, ensure stability, and minimize injury risks. With features like waterproofing, they keep feet dry in damp conditions.
Snow Boots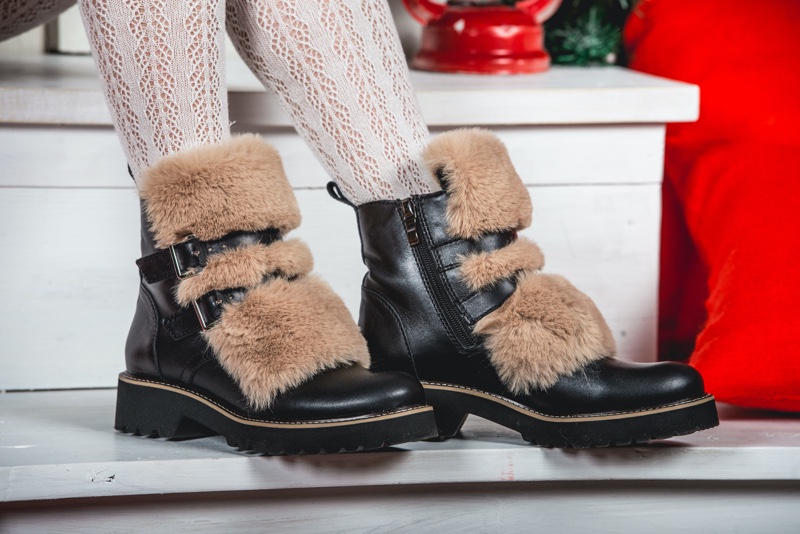 Snow boots are essential for wintry conditions, ensuring feet remain warm and dry. Packed with insulating materials like Thinsulate or faux fur, they guarantee warmth even in sub-zero temperatures.
Many feature removable liners for easy drying or replacement. They excel at repelling moisture and are built with waterproof materials such as nylon or rubber and reinforced with sealed seams. Beyond their functionality, snow boots boast diverse designs and colors, allowing for fashionable and practical winter wear.
Cowboy Boots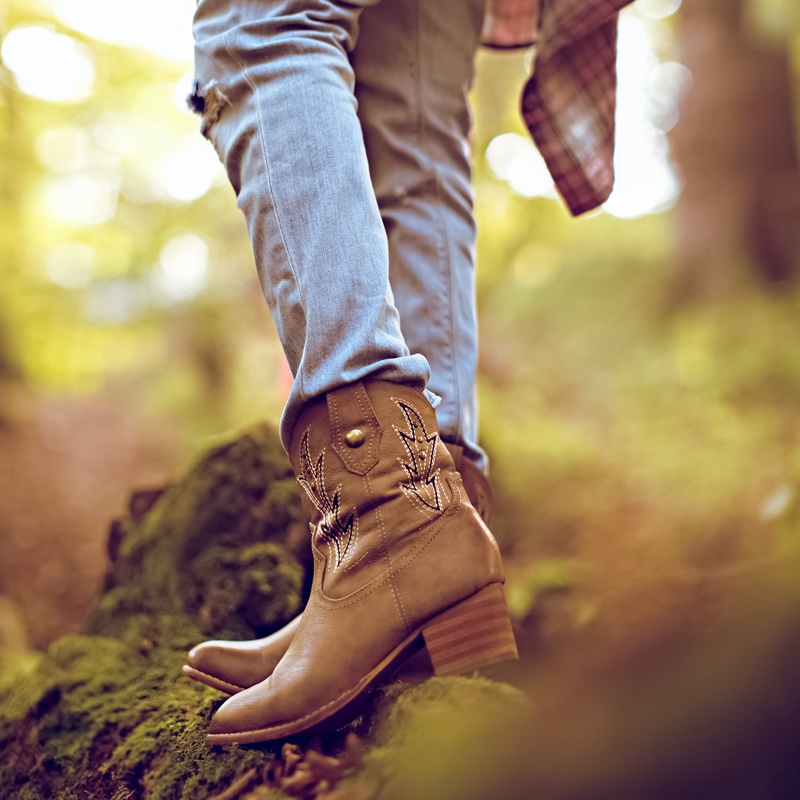 Cowboy boots are quintessentially American, embodying western style and adventure. Their distinctive designs, from pointed toes to intricate embroidery, are steeped in tradition. Made from premium leathers, including rare varieties like ostrich, their artisan stitching underscores quality and artisanship, making them both rugged and stylish.
Rain Boots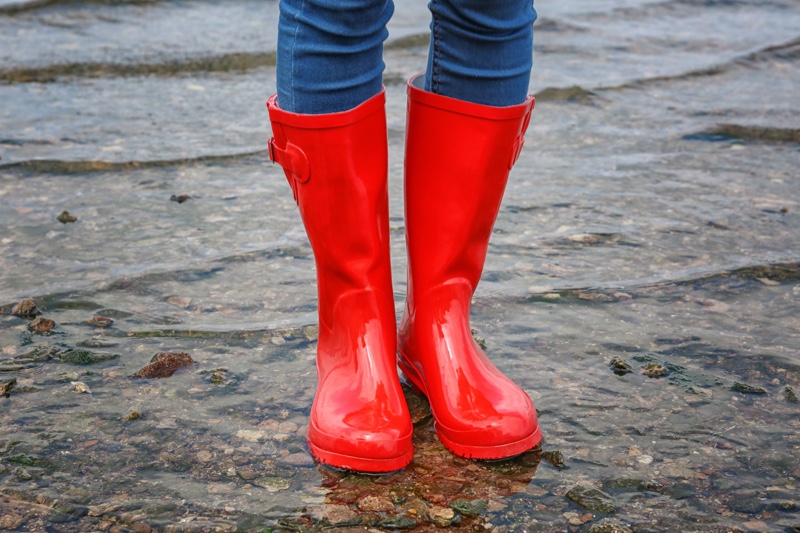 Rain boots, also known as Wellingtons or galoshes, are must-haves for wet weather. Constructed from rubber or waterproof synthetics, they ensure feet stay dry amidst rain and puddles.
With a higher shaft design, they offer extra splash protection. Beyond their practicality, rain boots showcase various designs, from solid hues to vibrant prints and brightening wet days.
Platform Boots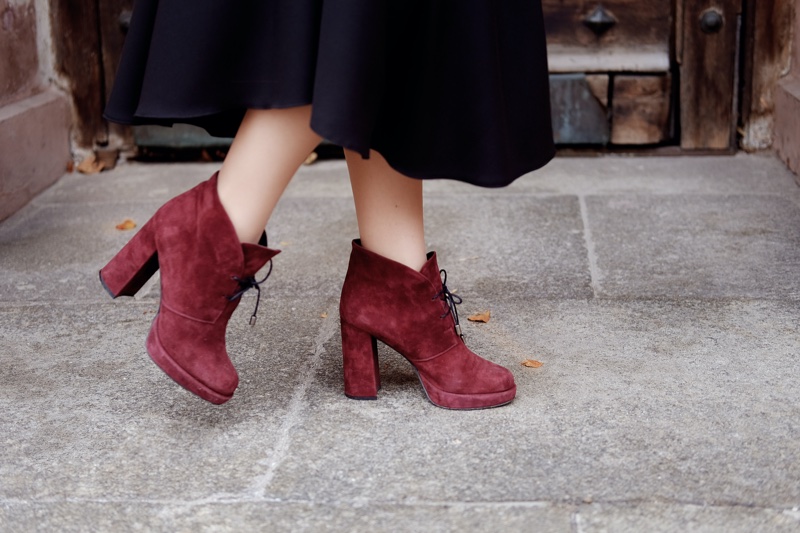 Platform boots, reminiscent of the bold '70s era, are a statement in elevation and style. Their thick soles add inches to one's height and exude daring confidence. Often associated with various subcultures, from rock stars to gothic style, they seamlessly blend boldness with fashion.
Whether studded, laced, or leather-clad, platform boots invite admiration and make a dramatic impact in any ensemble.
Knee-High Boots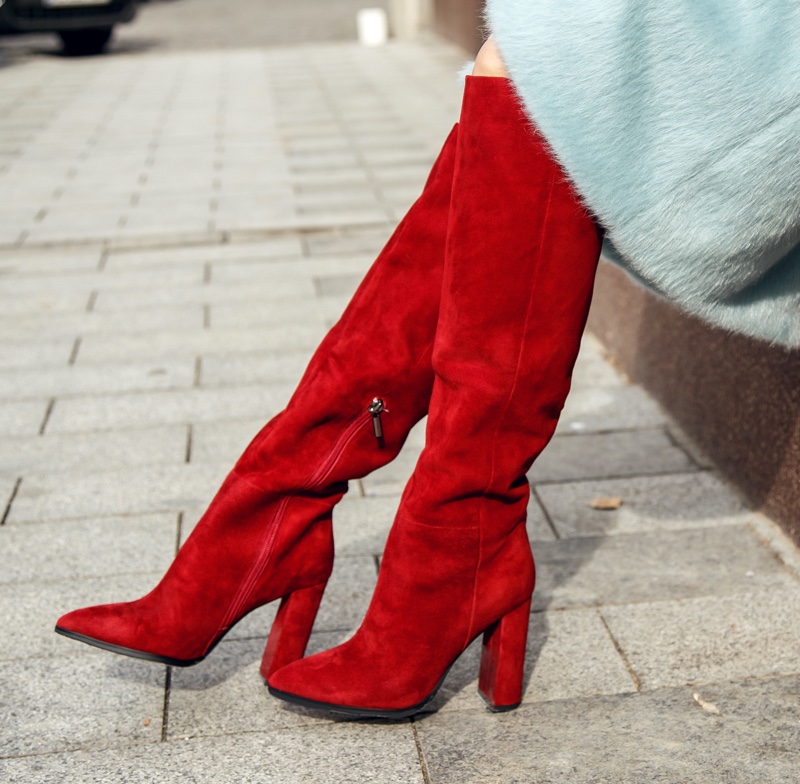 Knee-high boots are timeless footwear staples that reach just below the knee. They offer protection against the elements while amplifying the chic factor of any outfit. Perfect for transitioning between seasons, they can be paired with skirts, dresses, or tucked-in jeans. Whether heeled or flat, leather or suede, knee-high boots blend tradition and contemporary style.
Over-the-Knee Boots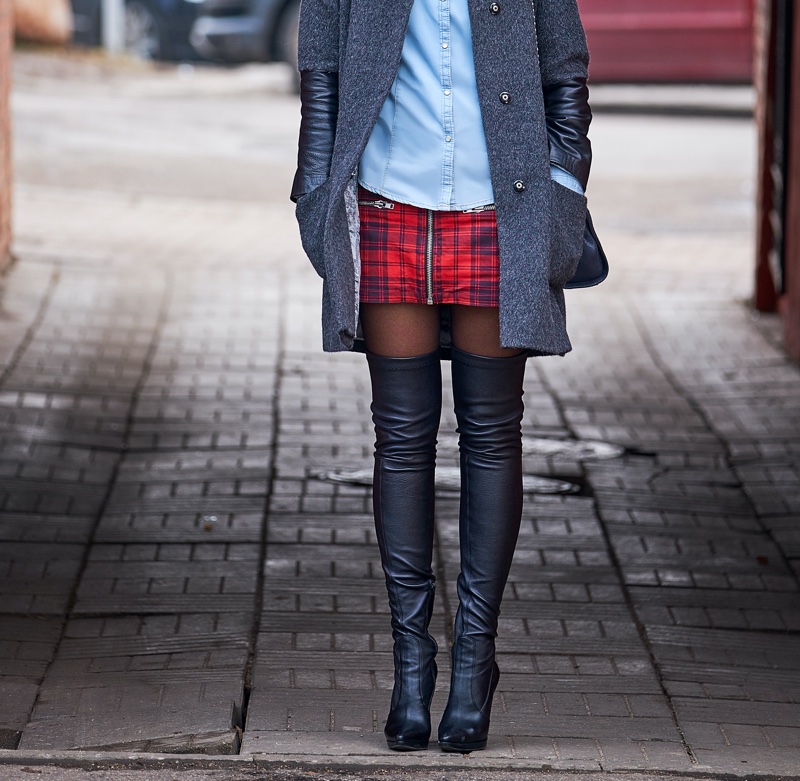 Extending just above the knee, over-the-knee boots are a symbol of contemporary style. Their elongated design accentuates the legs, creating a slender and elegant silhouette.
Versatile in nature, they can be dressed down for a casual day out or paired with a shorter hemline for an evening outing. These types of boots are often made from materials like leather, suede, or velvet.
Thigh-High Boots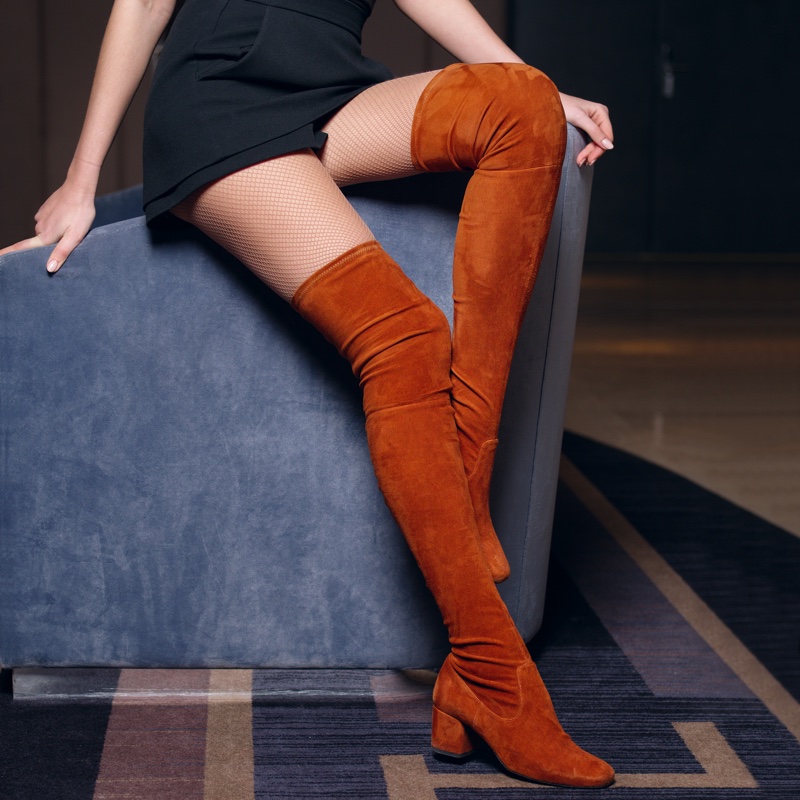 Thigh-high boots, soaring to mid-thigh, are the epitome of daring elegance. These fashion-forward boots exude a sense of boldness and are often associated with high fashion or avant-garde looks. They can transform simple outfits into runway-ready ensembles, making them the focal point of admiration.
Leather Boots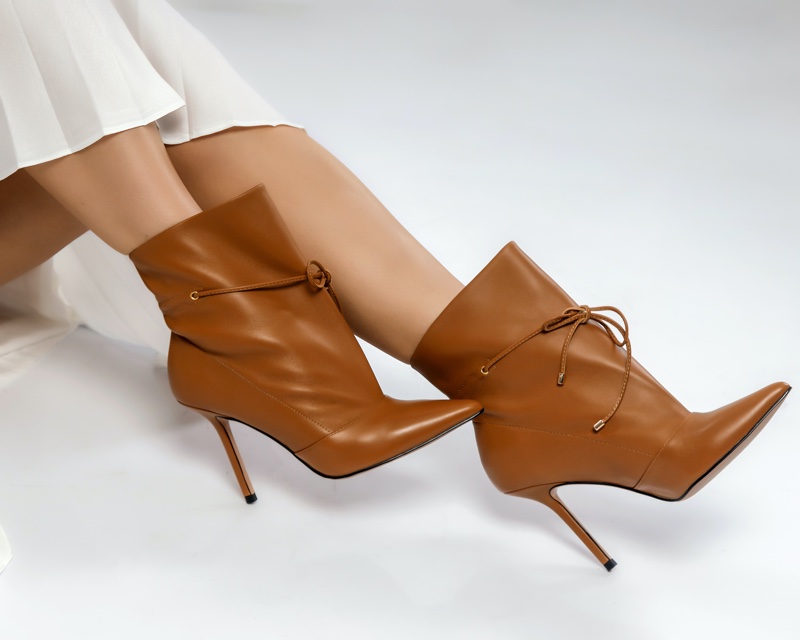 Leather boots are an enduring classic in the world of footwear due to a sense of luxury and durability. Crafted from tanned animal hides, these boots are synonymous with quality and timeless style.
From polished to a high shine or treated for a matte finish, women's leather boots effortlessly complement both casual and formal outfits.
Faux Fur-Lined Boots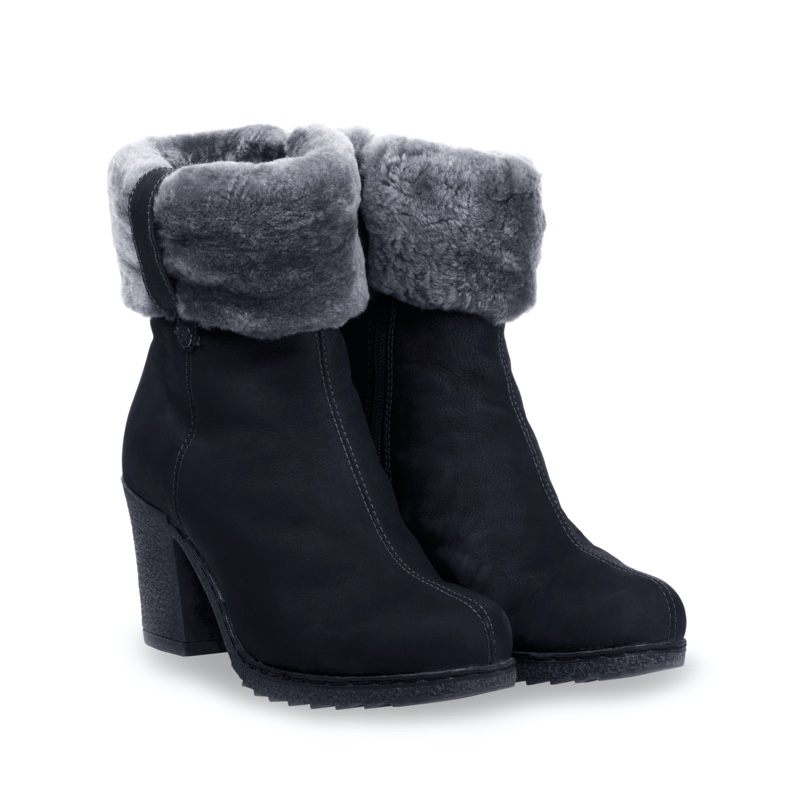 A beacon of warmth and opulence, fur-lined boots are needed, particularly during colder months. These boots ensure both comfort and chic style by enveloping the feet in a cozy embrace.
Genuine or faux fur linings provide insulating properties, keeping the chill at bay while adding a plush, luxurious touch to the design.
Moto Boots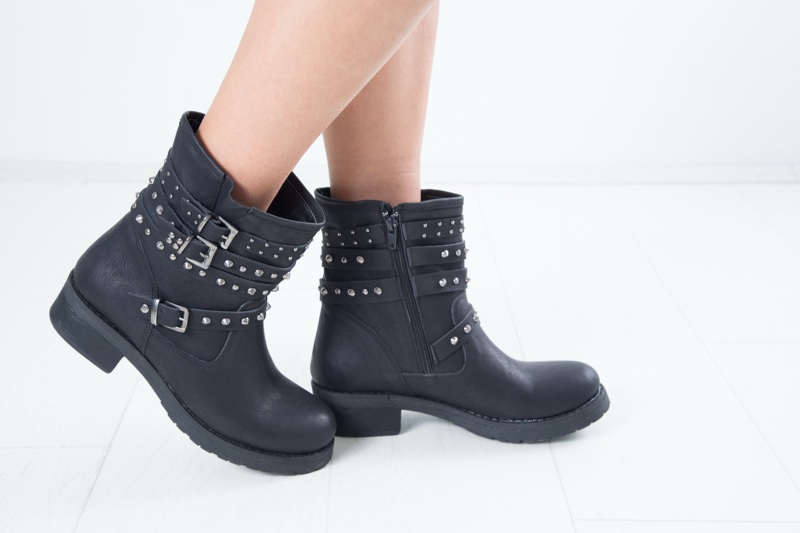 Moto boots, inspired by the rugged world of motorcycling, embody a blend of durability and edgy style. Characterized by their robust construction, metallic hardware, and often featuring straps or buckles, these boots offer resilience.
While they provide protection for bikers on the road, their aesthetic appeal has transcended beyond the biking community.
Chukka Boots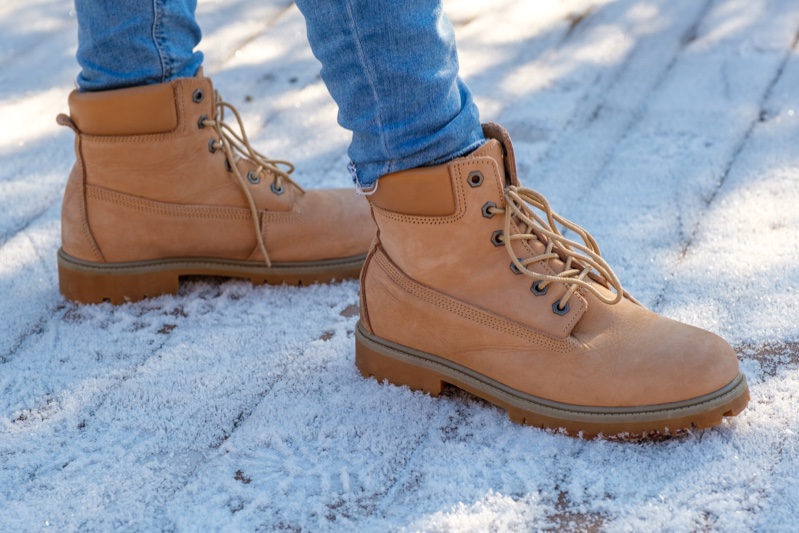 Known for their ankle-high design and open lacing, chukka boots have a casual sophistication that's hard to resist. Often crafted from suede or fine leather, these boots are a nod to a refined sense of understated and versatile style.
With typically two or three pairs of eyelets, chukkas offer an effortless elegance that bridges the gap between formal and relaxed attire.
Riding Boots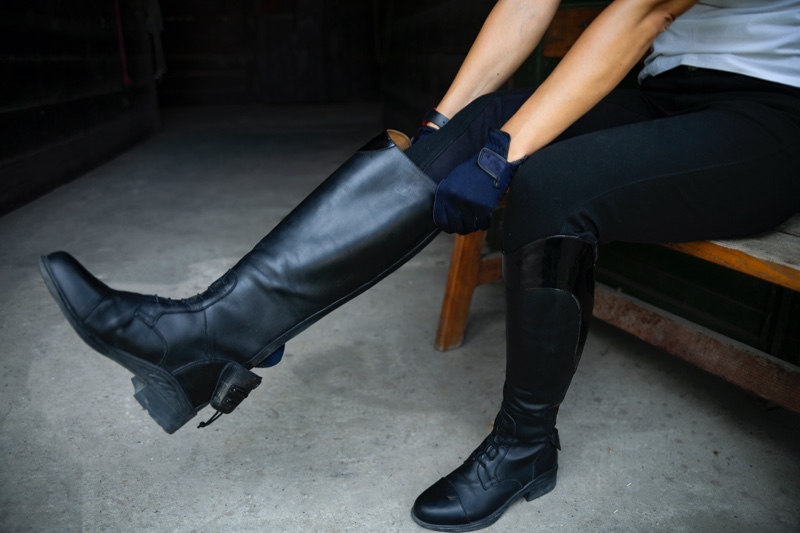 Riding boots, originally tailored for horseback adventures, carry a legacy of tradition and functionality. With their long shaft, low heel, and streamlined design, these boots ensure comfort and protection while showcasing a timeless elegance.
Beyond the equestrian world, they've galloped into the fashion forefront, becoming a beloved choice for those seeking a blend of classic and contemporary. Whether paired with denim, leggings, or skirts, riding boots add a dash of aristocratic charm to modern wardrobes.
Dress Boots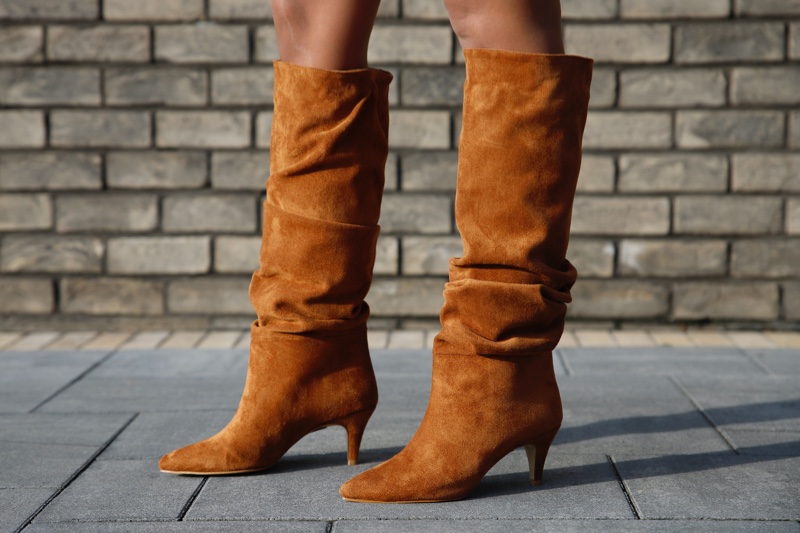 With their polished elegance, dress boots seamlessly transition from office settings to evening soirees. These ankle-high or mid-calf boots are crafted from premium materials, often leather or suede, exuding sophistication.
They perfectly complement tailored outfits, featuring finer detailing and often a sleeker heel, elevating the overall look. Whether paired with suits or refined casual attire, dress boots are a testament to stylish versatility and classic charm.
Slip-On Boots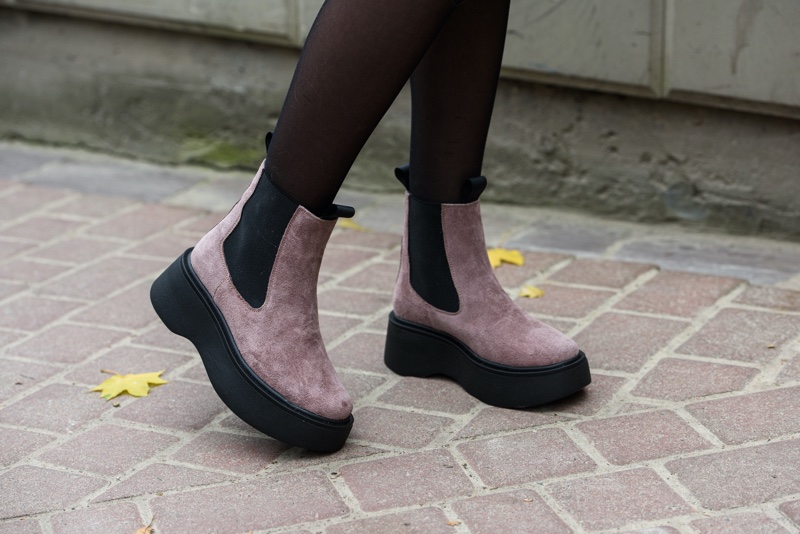 Effortlessly blending style with convenience, slip-on boots are the epitome of modern footwear. Absent of laces or zippers, their easy-wear design allows for quick dressing, perfect for on-the-go individuals.
Typically equipped with elastic panels or flexible materials, they guarantee a comfortable fit. Whether made from rich leather or plush suede, these boots suit both casual and formal attire, making them a versatile choice for any fashion-forward wardrobe.
The Anatomy of a Boot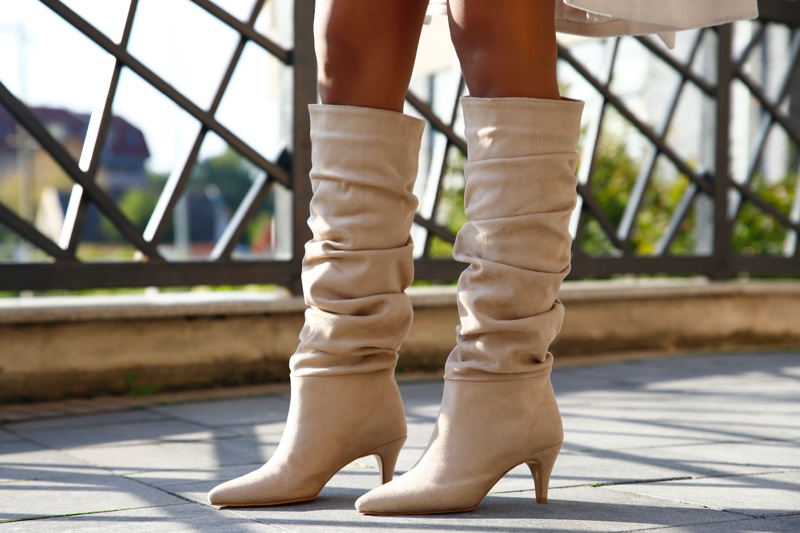 Whether flaunting a rugged charm or refined elegance, boots are more than just their external appeal. Peel back the aesthetic layers, and you'll find a crafted structure designed for form and function. Let's unravel the anatomy of the boot:
Upper: This is the main body of the boot, enveloping the foot and offering protection. The upper defines the boot's style and durability, whether crafted from luxe leather, sturdy canvas, or innovative synthetic materials.
Sole: Playing a pivotal role, the sole is the boot's foundation. It's usually composed of multiple layers: the insole for interior comfort, the midsole for cushioning, and the outsole that makes contact with the ground. Its design determines grip, longevity, and support.
Heel: Elevating both height and style, the heel varies across boot types. From the bold stiletto to the grounded block heel, its shape and height often dictate the boot's overall aesthetic and purpose.
Toe Box: The front part of the boot, the toe box can be round, pointed, square, or almond-shaped. Beyond design, it plays a crucial role in comfort, especially when considering foot space and movement.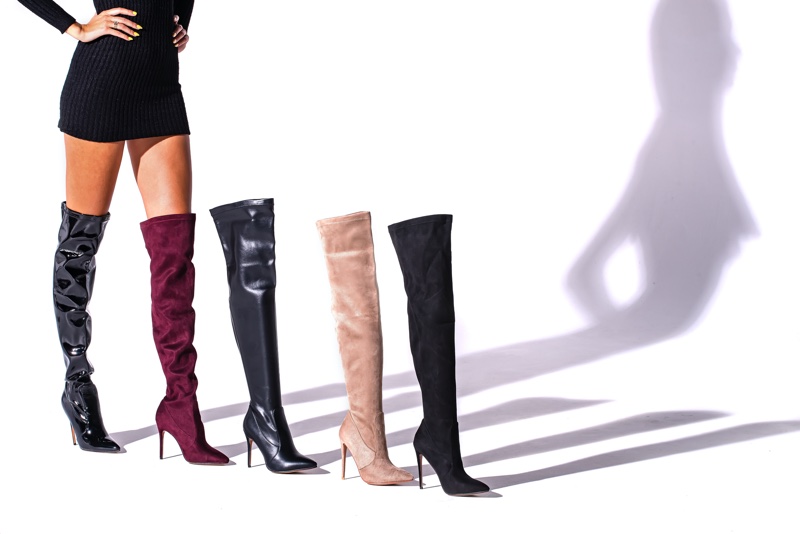 Tongue: Often overlooked, the tongue is a vital strip often attached to the upper. It not only ensures a snug fit but also offers added protection from external elements and friction.
Lining: Nestled inside the boot, the lining provides warmth, comfort, and better foot glide. Depending on the boot's purpose, materials can range from soft leather linings to cozy fur.
Shank: Hidden within the sole, the shank supports the arch of the foot. It provides structure, helping distribute weight and reduce strain.
Eyelets and Lacing: Found predominantly in lace-up designs, eyelets are the small holes through which laces are threaded. They play a functional and occasionally decorative role, ensuring the boot secures firmly around the foot.
Counter: Positioned at the heel's back, the counter provides structure and strengthens the boot's shape. It supports the heel, ensuring stability during movement.
Welt: Often found in high-quality boots, the welt is a strip that attaches the upper to the sole. It's a testament to craftsmanship, enhancing durability and sometimes even allowing for sole replacements.
The World of Boots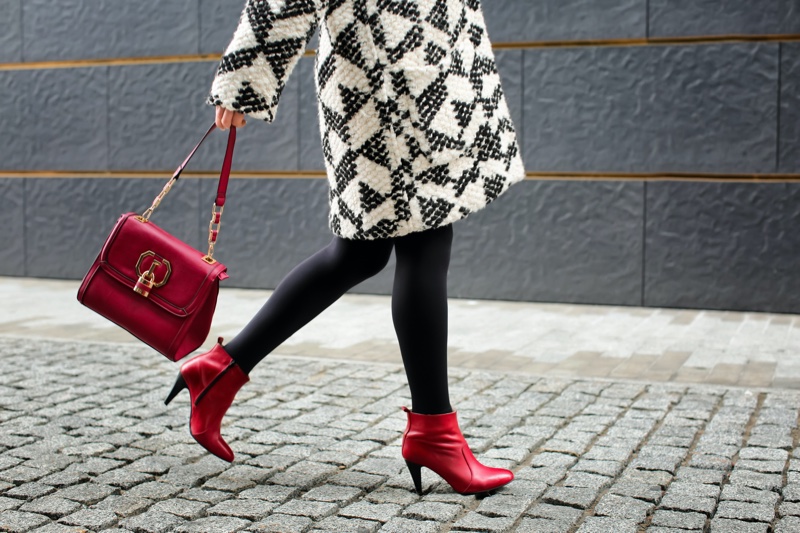 As we've journeyed through the diverse different types of boots, it becomes clear that these aren't just foot coverings but expressions of individuality, history, and evolving fashion sensibilities.
While each boot type offers unique features and aesthetics, they all share a common ground—celebrating the art of shoemaking and the stories we tell with every step. So, as you lace up, zip up, or slip on your next pair, remember boots aren't just about the journey but how confidently you tread your path.