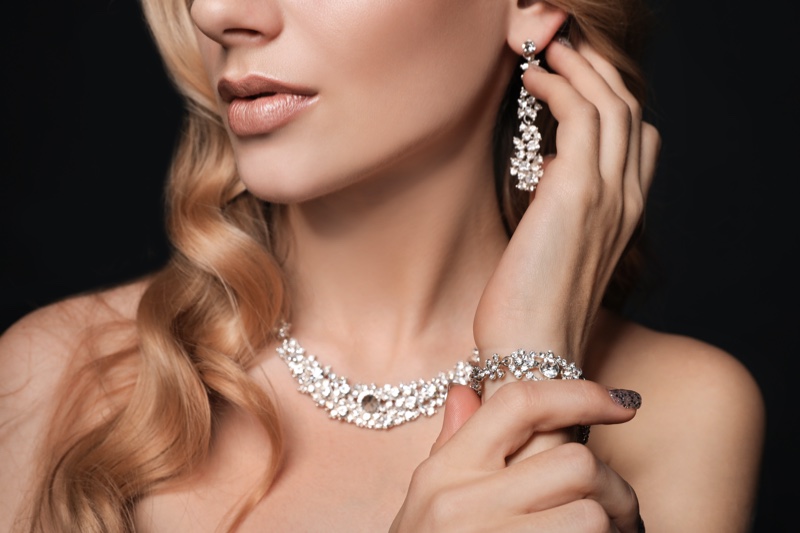 Jewelry comes in all shapes and sizes. Whether it's a chunky acrylic necklace or a dainty pair of stud earrings, there's something to suit every occasion and individual wearer.
While jewelry trends come and go, one style that never goes out of fashion is gemstone jewelry. From bejeweled pendants to druzy crystals, there's something for everyone in the gemstone jewelry category.
That's why gemstones are still a highly sought-after material in the jewelry-making world. In the past, gemstones were incredibly expensive, and jewelry was only worn by those who could afford it.
Some gemstones are still very rare and costly, but others are more accessible, and new technology has allowed us to reproduce natural stones in laboratories.
As a result, everyone, whatever gender or style they are, can find the perfect gemstone jewelry to suit their look.
Gems can be believed to have some healing properties, although this hasn't been proven. Some individuals even think that certain stones have mystical powers or will bring them good fortune.
Whatever your beliefs, gemstones are beautiful and can make for striking pieces of jewelry. There are so many types of jewels, meaning you'll be able to find one to suit your style and budget.
If you're eager to add gemstones to your look, then here are some amazing types of jewels that you could consider. We've selected some unusual options and types of gemstone that you might not have thought of, so you can find something creative to add to your jewelry collection.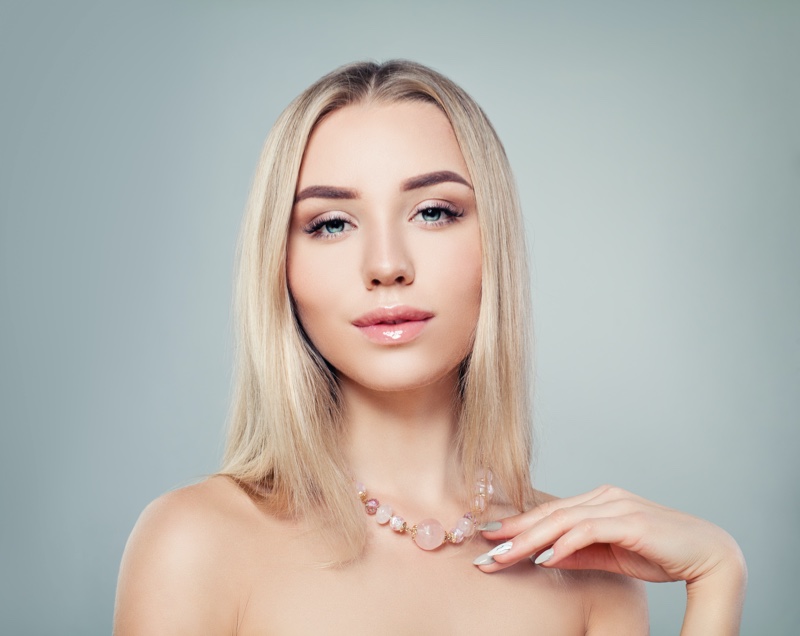 Morganite
Diamonds are a girl's best friend, as the saying goes, but diamonds can also be incredibly expensive and very traditional for those that steer away from that style. After all, almost everyone has diamond jewelry, and diamonds are one of the most popular gemstone choices for engagement and wedding rings. As such, many jewelers and jewelry lovers have embraced alternatives, such as Morganite. Morganite comes in a selection of pale colors, including soft pink, orange or clear. It is from the beryl family, the same as emeralds and aquamarine, and has the same properties as these stones, being hard and perfectly clear.
So, if you're looking for an engagement ring and want to save money and get a beautiful stone that has the look and properties of a diamond, then Morganite could be the perfect option. You'll want to find a provider that has a range for you to pick something that resonates with you. You can find a selection of Morganite engagement rings from infinitydiamondjewllery.com which works well when trying to find a ring for your partner's tastes. These beautiful rings will set you apart from the rest and give you more options when you're searching for the perfect engagement ring.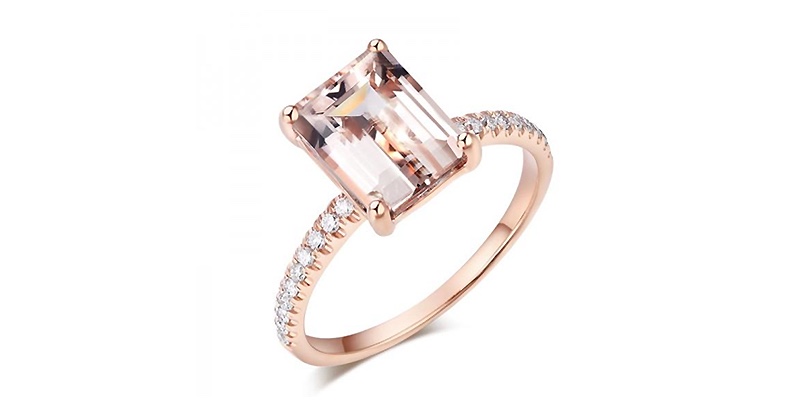 Jelly Opals
Opals are already beautiful, with their smooth finish and milky coloring. Jelly opals take that one step further, being almost completely clear so that you can see through it. This natural stone looks like a jelly when you look through it and is often cut thicker than other opals to give owners the chance to see its full finish.
Jelly opals are excellent for large, statement pendants that will be unique and eye-catching. They can also work well in large rings and drop earrings, which is why jelly opals can be the perfect choice for a variety of wearers. Opals are also often cheaper than other gemstones, such as diamonds or rubies, so you can get a larger gemstone for your money and splash out on a luxurious fitting for your jelly opal.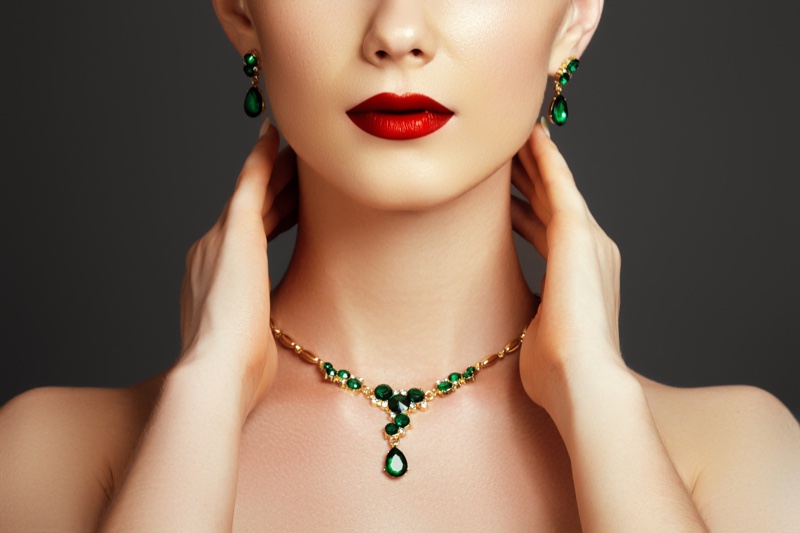 Green Sapphires
When you think of sapphires, your mind probably jumps to rich blue-colored gems. While the dark blue-colored gems are extremely popular, sapphires come in many different colors. Some colored sapphires can be very expensive, but green sapphires can be a cost-effective alternative.
As they look similar to emeralds, green sapphires can be a great way to get the look of an emerald without having to spend as much money. Green sapphires work well in vintage-style jewelry, as they look similar to emeralds and are a striking green color. The green coloring pairs better with silver or white gold settings than it does with yellow gold ones. These stunning gemstones can be cut in a variety of shapes, making them a versatile gem that's perfect for modern women who want a classic look.
Red Amber
Another material that is a dupe for a more expensive option is red amber, which can, in some cases, look similar to a ruby or garnet. Amber comes in a selection of colors, and most people associate it with a deep, orange color. It is also commonly seen in green and milky yellow, but red is also an option. Amber isn't actually a gemstone but a type of fossilized resin. As a result, some amber jewelry can contain insects and other unique, natural patterns.
However, if you can find a clear piece of red amber, then you could have a lightweight and affordable alternative to rubies. Red amber can be worn in various ways; if you want it to look like a ruby, you could put it in an antique-style setting. Alternatively, you could choose a string of red amber beads. As amber is so lightweight, it's great for beaded necklaces that will sit perfectly on the wearer.
Druzy Quartz
Druzy quartz might sound very exotic, but it's actually just an uncut form of a gem in its natural state, which is pointed and sparkly. It has the appearance of crystalized sugar. While it isn't smooth, the points of a druzy crystal help it to catch the light. As such, this type of gemstone is beautiful and different from perfectly cut jewels.
Almost every stone can be sold in druzy form, but quartz is one of the most popular options because of its prevalence and affordability. Quartz also comes in many colors, so you can find a variety of options if you want to start wearing druzy quartz. The gem is best suited for large earrings or pendants. It can also be used in rings or bracelets, but because it is more fragile than a cut or tumbled stone thanks to its rough edges, you'll need to be careful when wearing it on your wrist or finger.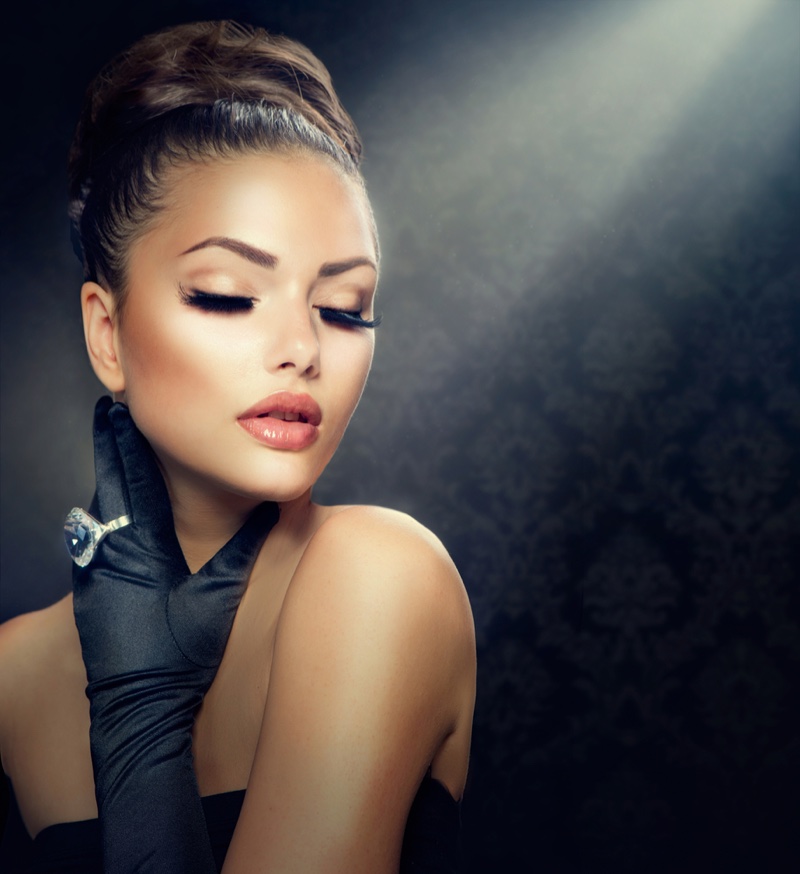 Black Tourmaline
Black gemstones are considered to be one of the most powerful healing stones. All of them are used differently for astrological and healing jewelry purposes. The healing properties of black obsidian, for instance, keep negativity at bay and restore a sense of balance to the root chakra. Likewise, black tourmaline helps transform dark feelings into positive vibrations that nurture the spirit. Black tourmaline could be ideal for anyone who wants to relive their goth phase or start one. It's a rich black stone that is completely opaque and polished. As such, it makes a bold statement and can be used to enrich your look.
Whether you want to make a satirical point or you intend to enhance even the most simple of outfits, black tourmaline can be a great choice. It looks beautiful in a pendant but can also be set into rings or earrings. It's a cost-effective gem, so it can also be made into solid bangles. Black tourmaline can be used in its raw form, but it is more commonly polished to a high shine.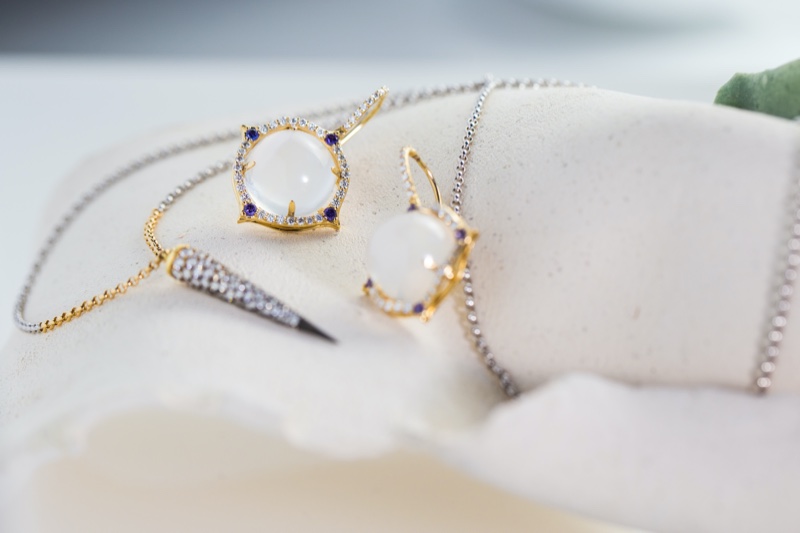 Moonstone
Moonstones are natural gems that are usually milky white in color. They can be fully opaque or slightly more transparent. Thanks to their white and smooth appearance, moonstones are often used as an alternative to pearls. Not only is moonstone cheaper than pearls, but it is also more durable. Pearls are a natural mineral that can wear away with time, while moonstones are solid and can withstand more wear.
That's why one can wear moonstones in strings or small earrings, similar to pearls. You could also consider making a large moonstone the center of a unique and striking pendant. Moonstones also work in rings and bracelets, so you can easily find matching sets that will look stylish and smart.
Dalmatian Jasper
Dalmatian jasper is a beautiful semi-precious stone that is both cost-effective and unusual. As the name suggests, dalmatian jasper is a white stone with small, black spots on it. This unique coloring makes it the perfect choice for quirky jewelry themed around dogs or for striking pieces of jewelry that will enrich your collection.
Because it is a durable and cost-effective gem, dalmatian jasper can be worn in a variety of ways. Many individuals choose to wear it in bracelets or beaded necklaces, but you can find pendants, rings, and earrings with dalmatian jasper. It's the perfect option for anyone who wants to make a statement without breaking the bank.
Conclusion
Gemstone jewelry is a great way to showcase your unique flair and style. Whether you believe in the healing powers of gemstones, or you just like the look of them, you'll get many years of wear and enjoyment out of a quality piece of gemstone jewelry. There are many types of gemstones out there, and if you choose the right one, then you'll be able to wear your jewelry for years and enhance your jewelry collection. When selecting gemstone jewelry, the gem should be the primary consideration. Still, you also need to think about the color and type of material used in the setting, the shape, and the type of jewelry you want. This list should help you find inspiration for finding the perfect pieces that you'll enjoy wearing and that will make you stand out from the crowd.