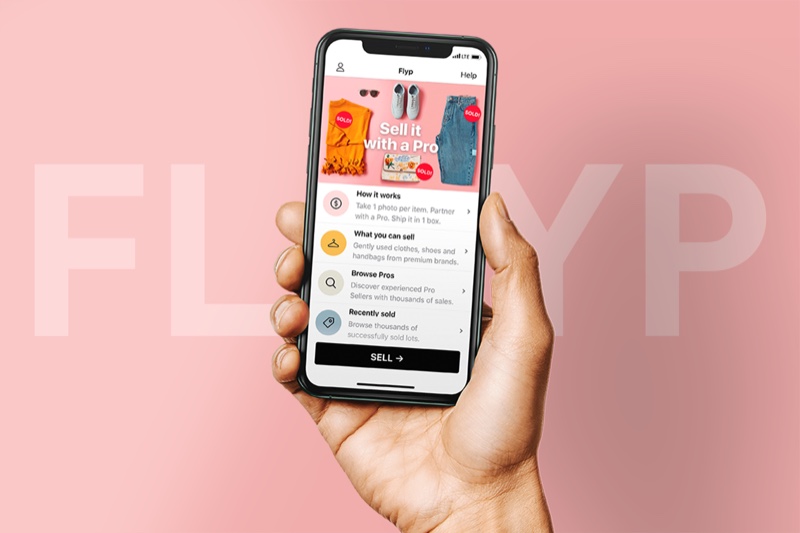 Selling your old clothes is a great way to ensure you extend their life cycle instead of throwing them out. It's fantastic to declutter, to feel a little more minimal, know you're making a sustainable choice and also (and most importantly) earn a bit of cash. But let's discuss the reality… You'll spend hours listing, refreshing items, chatting to potential buyers and negotiating prices so low that it's probably not even worth going to the post office. Well now there's a new marketplace app that does it all for you. Here is my review of Flyp, the app which promises to sell your stuff with just one photo.
How is it different?
Flyp essentially puts a middleman between buyer and seller. The mainstream format of buying and selling marketplaces is that you list your items, have contact with buyers, then package and post them yourself. It's a lot of niggly steps when you're just trying to get rid of some clothes, especially because your wardrobe is made up of lots of cheaper items which take more time to list and process than one large item, like for example a car.
Flyp operates like an online version of an auction house. You let a professional step in who has the expertise to do the hard work of selling, but you still get a percent of the profits.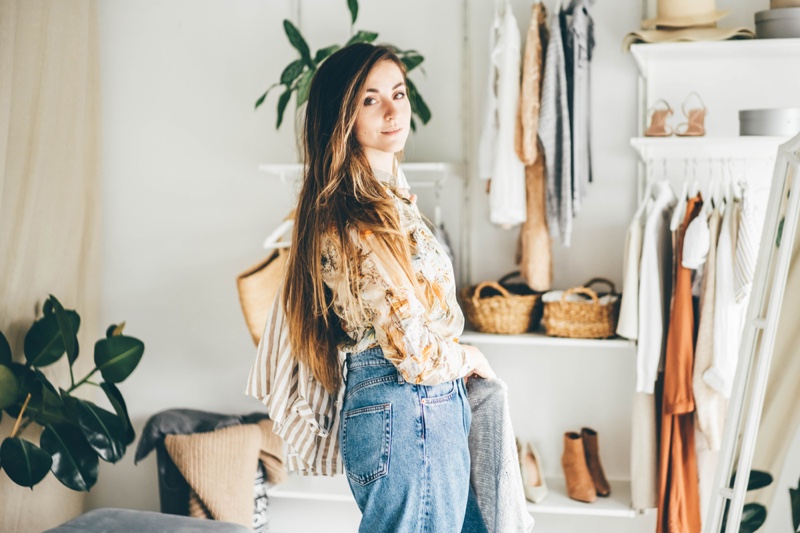 Is it a guaranteed sale?
No, the app doesn't guarantee that your clothes will be sold. However, with the pro seller expertise and their vested interest too, likelihood of sales are increased.
Flyp is more niche than most apps. It only accepts branded clothing with light wear and tear. Adidas, Nike, Lululemon are the type of brands that would be ideal; popular, known for their quality and longevity. Flyp doesn't accept cheaper brands like TK Maxx, SHEIN and even Zara. So before even sending clothes off, they must fit those parameters.
Clothing can take different amounts of time to sell. This depends on the season and trends, what brands are popular and the condition of your items. Flyp have made a list of their hot items, which currently includes handbags, athletic wear, dresses and heels.
Flyp says "most items in a lot will sell in under 90 days, many will sell much earlier" and "Pro Sellers typically sell every item in the lot!". If an item doesn't sell in 90 days, there are a few options. You can extend the time and reduce prices, have your items shipped back to you or have the seller donate them.
What is the process?
Flyp connects you with a network of independent professional resellers. These sellers photograph and list your clothes, doing all the groundwork for you. They even message and negotiate with buyers on your behalf and then do all of the packing and shipping. You can quite literally sit back while someone else does the hard work.
• Take one picture of each item of your unwanted clothes, shoes and handbags which creates a 'lot'
• Pro sellers apply to sell this lot, stating the price projections beforehand. The potential returns are based on what the seller thinks they can sell the items for, and usually have a minimum and maximum price.
• You then review pro applicants and pick your favorite.
• Then you send the lot to the seller of your choice, using a provided Flyp shipping label.
• The Pro seller does all the listing and selling work for you, via other buying/selling platforms.
• You get paid once they receive funds from the sale.
In theory with a pro, it's much more likely that your clothes will sell. Plus it's more likely they'll sell to someone who genuinely wants them – so there's a huge sustainability benefit here.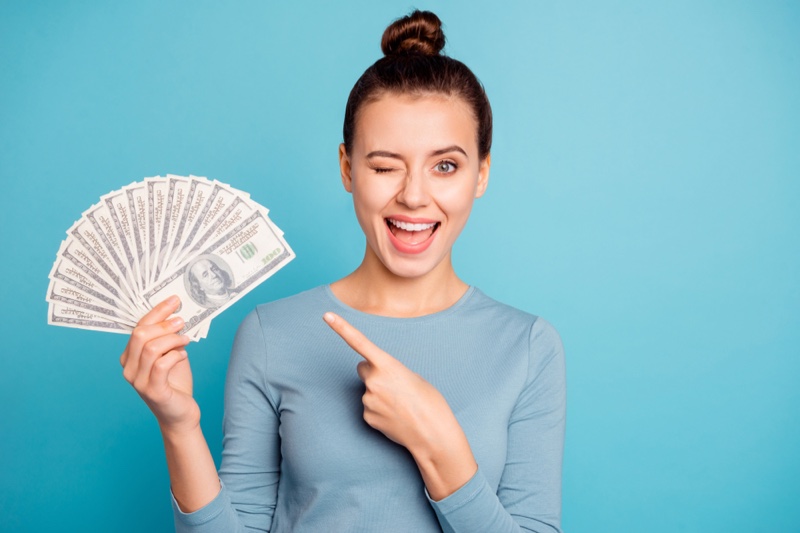 How much can you make?
Flyp is based on commission, which is set by sellers when they make an application for your lot. Pro sellers will gage the appropriate price for an item based on their knowledge and research. You'll typically make around 50-70% of the profits from the lot.
The seller commission covers the marketplace fees which are around 10-20% on marketplaces like eBay and Depop, plus postage, packaging and all the work that the pro is doing like research and professional photography.
You'll get paid as soon as the pro receives the funds from the sale, which can take up to 30 days but is usually less. Money is shown in the 'payments' tab which you can then withdraw to your bank account. This withdrawal process can add a few more days before funds appear.
Why should I get behind this idea?
It's kind of like a win-win-win situation. By connecting you to pro sellers, it solves problems that are experienced by both buyers and sellers on traditional marketplace platforms.
Flyp also supports the sellers who genuinely wish to make a living from reselling fashion. They can develop their expertise, grow their businesses and turn a profit.
Flyp can also be a useful, nicher source of secondhand clothing for buyers. Flyp only accepts quality branded items, for example they take second hand clothing from Urban Outfitters but not H&M, and they don't take anything unlabelled. With more items from these brands being sold online, the market is widened and diversified to include these staple classics in a sustainable way.
The aim is to create a cycle of sustainability where items are reused by a new owner who genuinely wants them, which minimizes the piece of clothes environmental impact tremendously. The growth of pro sellers on the platform ensures that more clothes will get to be saved this way, whereas on Depop and other apps, things can feel a lot more stagnant.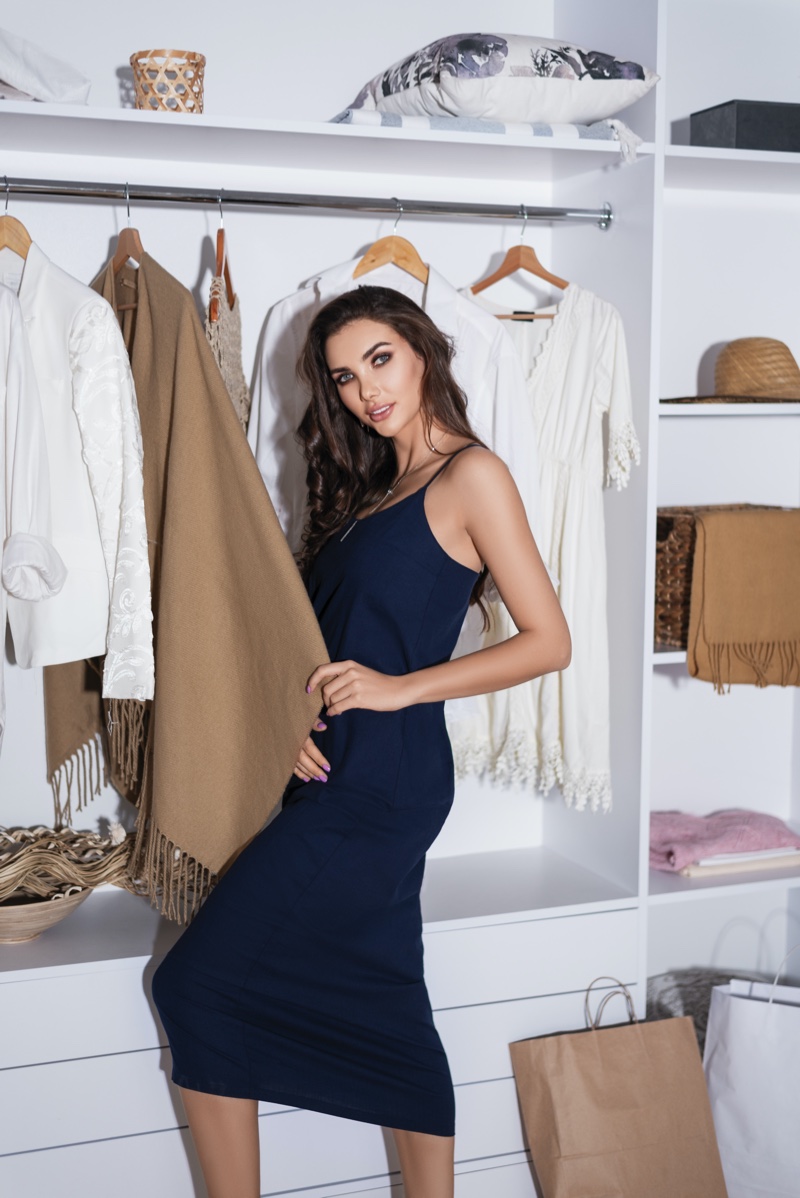 The verdict?
This year has sparked a growth of online marketplaces which let you sell your clothes online. It seems the market has become saturated for the everyday seller. Depop is full of people whose full time profession is reselling vintage items, so the smaller sellers who just want to shift a few items get drowned out. Sellers could try elsewhere on the internet, but it's almost impossible to separate the wheat from the chaff on eBay, and Gumtree/Facebook Marketplace are only relevant to your local area. It seems we're all met with the same frustration. Even if you upload your items with incredibly low prices, you'll probably find that they struggle to sell.
Maybe your item isn't listed with the right search terms, maybe the details aren't quite right, or maybe it's an issue with how you're messaging buyers. If all you want to do is sell some clothes, without the hassle of watching hours of 'how to' tutorials on YouTube or creating a brand aesthetic and 5 different associated social media accounts, Flyp can really help you out.
I don't mean to give Flyp too much credit, but I'm always frustrated at the amount of time I've spent trying to sell my clothes on Depop when no one seems to want them. So coming from this place, if someone is offering to do the hard part for me, I'm all game!
It's certainly a new marketplace format, pretty unlike any other mainstream options. It could go unused, but it could also be the solution to the problem of days wasting time taking endless photos, messaging numerous buyers who aren't really interested only to queue at the post office for 50p profit. If you're looking to flip your second hand stuff for cash quickly and easily, Flyp genuinely seems able to do this.
BIO: Rebecca is a 30-year-old associate at a marketing/fashion firm also known as FLYP. She studied fashion design at Edinburgh University and now works as a full-time marketer designer at the brand FLYP. FLYP's main goal is to bridge the gap and allows busy people to cash out on the things they no longer need while empowering independent entrepreneurs to grow their resale businesses. She believes fashion and technology form an integral part of our collective conscious – it is through clothing and our personal aesthetic that we are able to communicate much of our identity with the world around us.