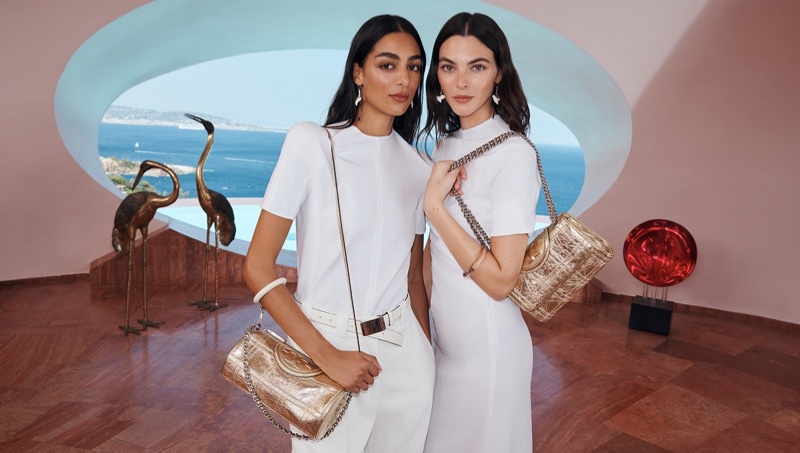 The Tory Burch Holiday 2023 campaign marks a dazzling celebration of style and sophistication captured within the architectural marvel of Le Palais Bulles. Models Vittoria Ceretti and Nora Attal appear in the season's images and film.
Tory Burch Holiday 2023 Campaign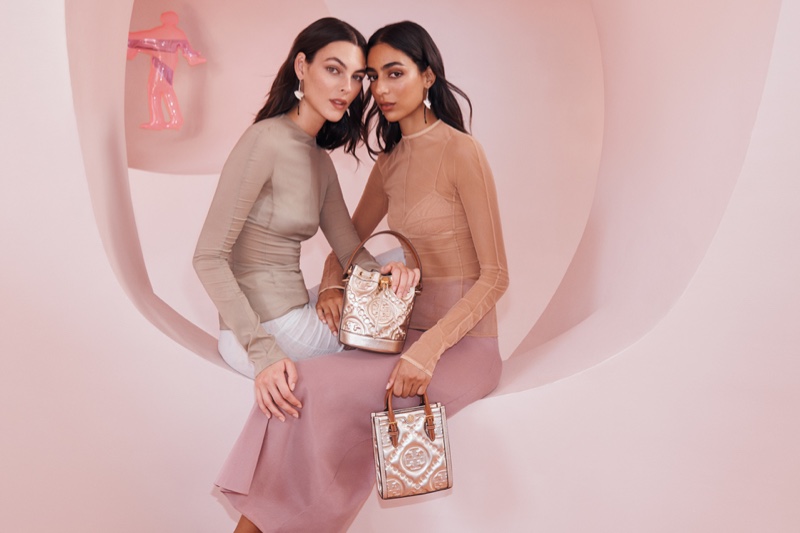 This breathtaking estate, once the residence of the renowned fashion designer Pierre Cardin, is nestled in the picturesque south of France. Its unique retro-futuristic design, complete with sensual curves and vibrant interiors, forms the perfect backdrop for the American brand's latest collection.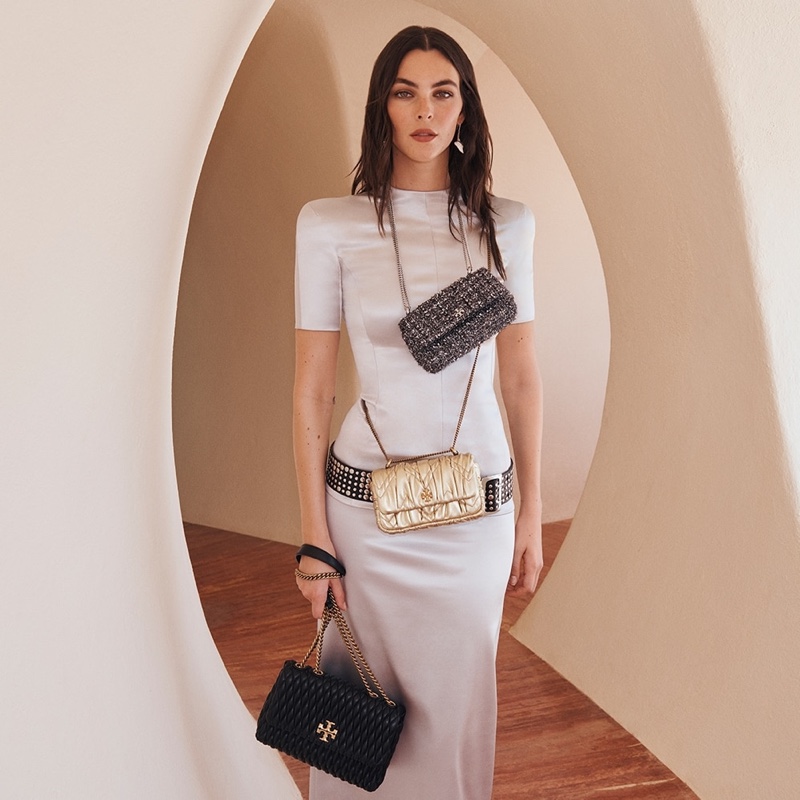 The collection itself spotlights balance and beauty, where clean, sleek lines meet the intricacy of varied textures. Oliver Hadlee Pearch, a photographer with a keen eye for capturing the essence of a moment, brings this juxtaposition to the scene. The brand's fall 2023 campaign also served elegant looks with model Emily Ratajkowski.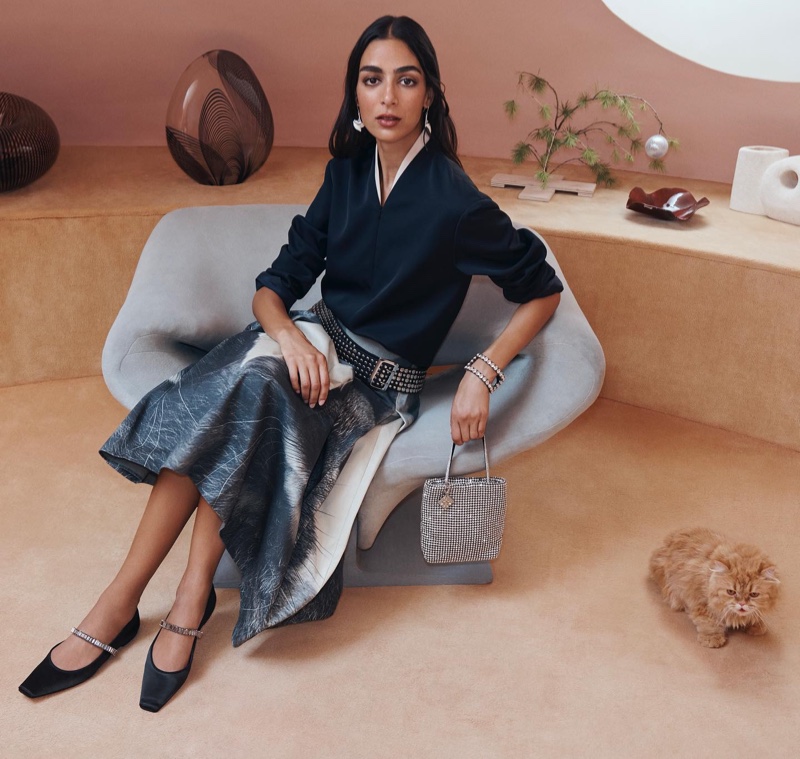 Tory Burch's Holiday 2023 collection stands out with its innovative use of photo-printed pieces. These garments feature the work of Walter Schels, a German photographer celebrated for his majestic animal portraits. This artistic infusion adds a layer of depth and narrative to the collection, marrying fashion with the fine arts.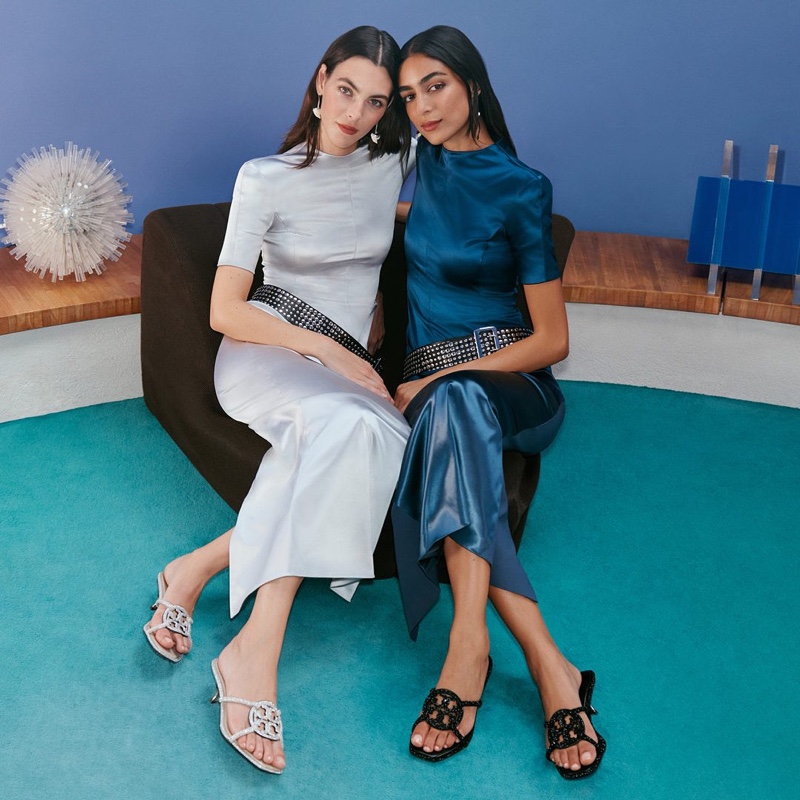 The campaign also showcases updated versions of signature styles from the handbag brand, such as the Fleming, Ella, and Kira. These pieces are reimagined with metallic materials and intricate detailing, presenting a fresh take on beloved classics.
The Miller kitten heel, a staple of the Tory Burch brand, is re-envisioned with an all-over pavé embellishment, making it the perfect footwear for holiday festivities.