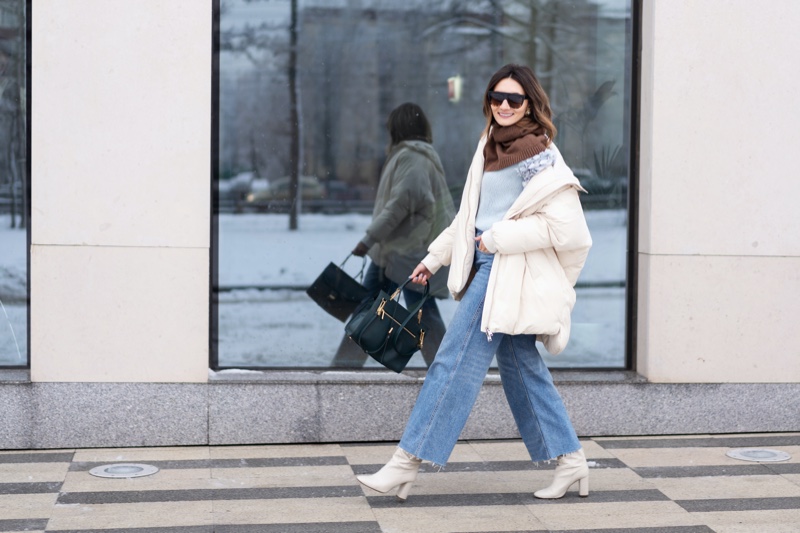 This autumn and winter, fashion trends are coming back from old times! Acid-wash jeans, grandad vests, and pleated skirts get a modern twist to make a true fashion statement! Keep reading to know the biggest fashion trends of this season to update your wardrobe and be prepared for cold weather while wearing something cool and comfortable. This article has gathered the top 6 ideas that will help you look fashionable this autumn/winter.

Impressive ski vibes
Welcome back to ski school! Feel free to wear oversized coats, parkas, and puffer jackets this season. If you constantly worry about feeling cold in the winter, fashion designers take care of you with warm and comfortable clothes. With these outfits offered in bright colors, you are ready for any cold temperatures in your city while looking like you're walking the snowy peaks of the Alps! And do not forget about trendy accessories to complete your cool look – fashionable shield sunglasses from ic! Berlin in an urban style will suit your winter wardrobe perfectly, as well as protect your eyes from UV rays.
Attractive knitted garments
Knitwear stays on trend this season after the crochet summer of 2021, and the autumn/winter season brings both flattering and comfy styles. Long and short sweater dresses, knitted tops, and skirts can be paired with shoes and accessories to create attractive outfits. If you are looking for a more relaxed and urban style, combine an oversized sweater with a knitted skirt and bold boots. For a more sophisticated look, wear a short knitted dress with nylon black Hessian boots. Do not forget about a faux fur bag!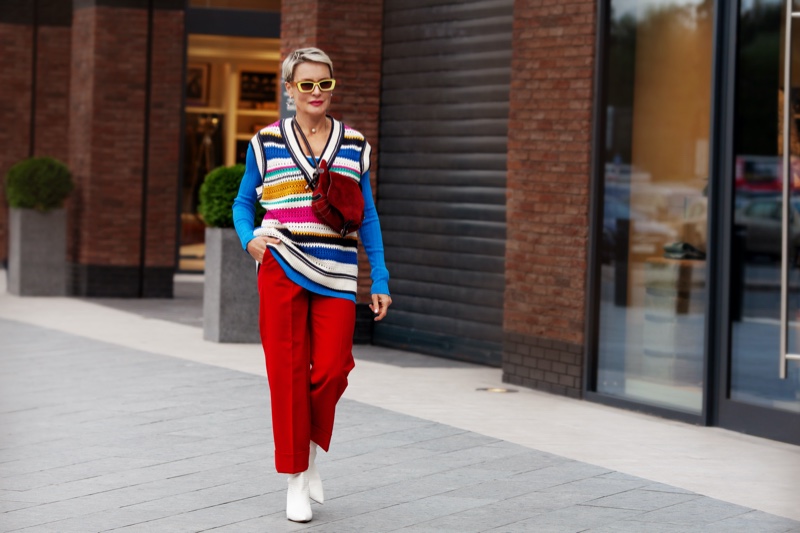 The best from the vest
This autumn/winter season, knitted vests are coming back as a new trend to deliver a ready-to-wear, versatile outfit. Offered in exciting and unique patterns, avant-garde vests can be easily paired with flared pants from the '70s and t-shirts from the 90s. Add a pair of chunky boots to look perfect this season! And feel free to choose any kind of vest, from a classic one with a white shirt underneath to a fashionable and warm puffer vest.
Timeless pleated skirts
A pleated skirt can be associated with school, but this garment goes beyond the uniform this season! Graceful and elegant, the pleated skirt also channels Princess Diana's impeccable taste. This autumn/winter, you can make your pleated skirt versatile and combine it with both elegant clothes like a sophisticated blouse, as well as cut-out sweaters and knitted tops.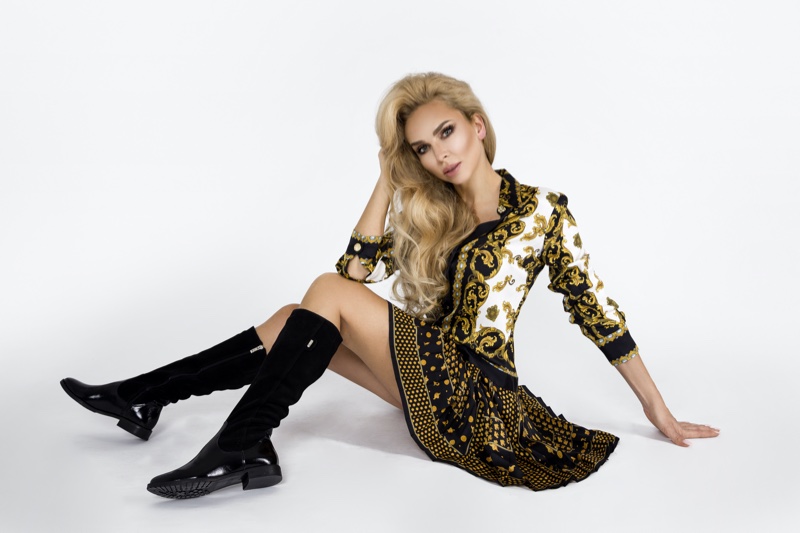 Unique patchwork garments
This season, patchwork garments are on-trend to utilize the famous designers' past collections or unused fabric. Try on fashionable clothes with vivid geometric patterns and prints, offered in various colors. From floral shirts to quilted jackets, patchwork clothes can add a distinctive bohemian look to make you the center of attention. You can combine patchwork garments with black shoes or boots, trousers, or mini skirts.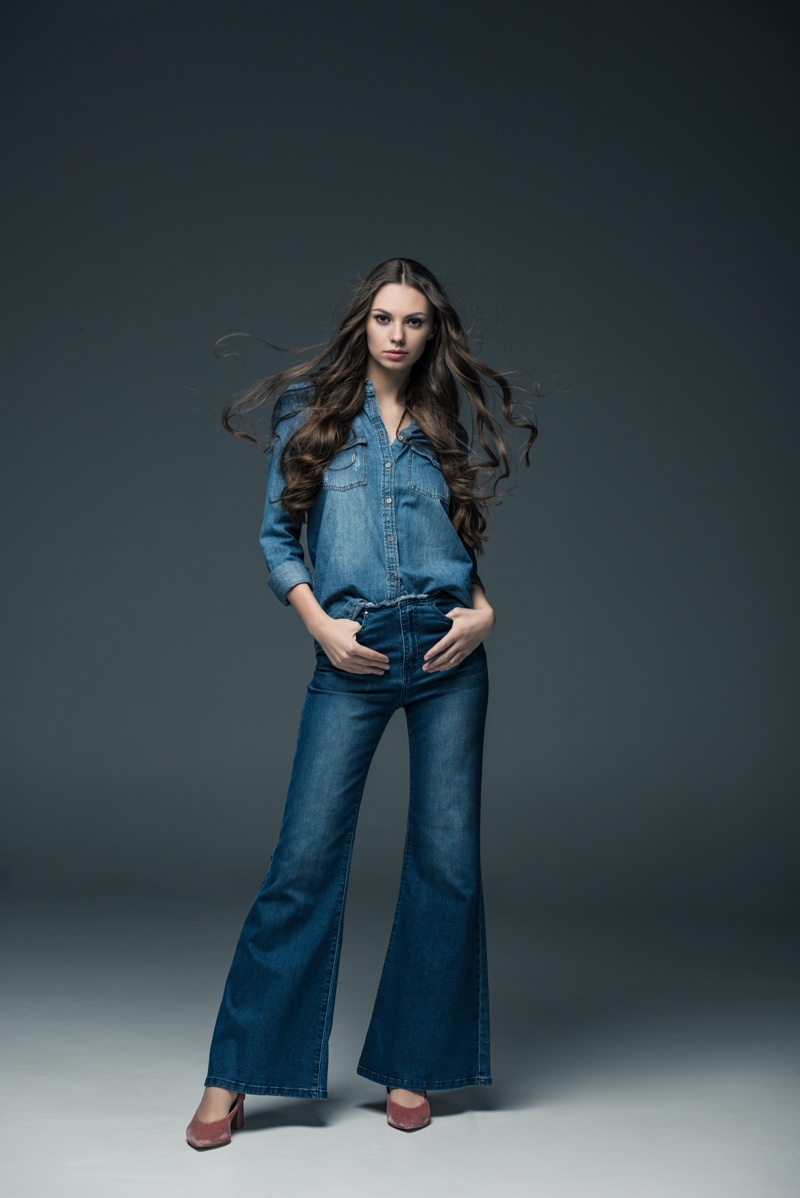 Nostalgic denim is back
This season, designers take inspiration from the '80s acid-wash jeans, '90s baggy style, and the flare styles from the '70s, while skinny jeans are on pause temporarily. But denim isn't only about jeans! Vests, skirts, dresses, and even shoes made from denim are extremely popular this autumn/winter. To create a unique and trendy look, you can pair denim clothes with any other garments from the top ideas listed above. Wear denim from head to toe!
With these impressive and exciting fashion trends, you can create eye-catching and rocking looks to provide excellent comfort, individual style, and a wonderful mood!