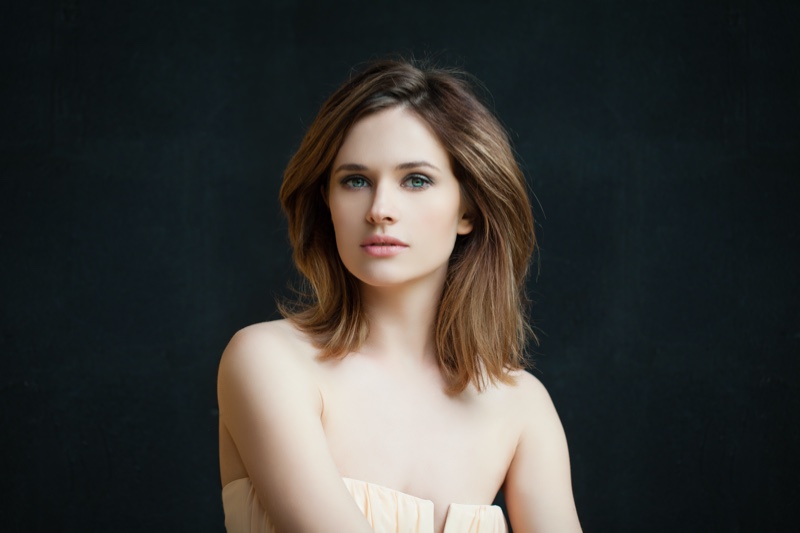 These fabulous layered hairstyles for thin hair are perfect for making your hair look thicker! Fine hair needs careful handling, and although getting some layers cut into your hair may seem worrying at first, it really is the best way to add volume.
View this post on Instagram
Same-length hair is a total no-no for thin hair and should be avoided at all costs. Fortunately, this year's new hair-fashion favorites are full of layered haircuts that add the movement, definition, texture, and oomph! that fine or thin hair needs!
Inverted bob layered hairstyles for thin hair
View this post on Instagram
The beauty of this look is that you do not need thick hair to get this contemporary, smooth hairstyle. The inverted bob is a great layered hairstyle for thin hair as the cutting technique adds volume and a nice rounded shape at the back for a fuller look.
Starting fairly short at the nape, the back tapers down quite naturally to longer lengths at the sides. The graduation creates a fabulous trendy profile, and you won't be struggling to get extra volume in the sides, as they are supposed to hug the face and finish at a face-flattering chin length! If you love this bob cut, here are more stylish short hairstyles for you to choose from.
Asymmetric bob hairstyles
Putting angles into layered hairstyles for thin hair makes the whole head of hair look more interesting and draws attention away from the lack of density very effectively.
And that's why asymmetric bobs are another excellent choice of layered hairstyles for thin hair. If you have one side cut shorter or just wear one side pushed behind the ear, you have a style that's supposed to be worn sleek to the head on one side.
Then you just have to add a little styling mousse to the longer side and blow it dry with a round brush to create an attractive curve of volume.
Choppy layers
View this post on Instagram
If you have short or medium-length hair, think about having some choppy layers added. Not only is this one of the hottest high-fashion layered hairstyles for thin hair, but it also creates lots of texture, and with blunt cut ends, your hair will look thicker.
Clever highlighting in hairstyles for fine, thin hair
View this post on Instagram
If you've ever taken a close look at thick hair, you'll notice that it catches and reflects the light making it appear to have highlights, even if it hasn't!
And you can achieve a similar effect on your fine hair by choosing two subtle color accents to mix in with your base color. For an understated, natural result, choose highlights that are within just one or two shades of your base color.
And for something more edgy, choose two highlight colors that are considerably brighter/darker than your base.
How to style layered hairstyles for thin hair
The best styling finishes for thin hair are also totally in fashion this year, so that's good news! Go for tousled short pixies, messy bobs, or slightly wind-swept medium layered hairstyles. For thin hair, the more fluffing up you can do, the better!
Top tip: Blow thin hair dry with your head upside-down; you'll be amazed how much extra volume you get by doing this. Then give it a light spritz with hair-fixing spray and wait a few seconds to let it set before straightening yourself up.
Why not choose your favorite from our fabulous hairstyles galleries of the season's best layered hairstyles for thin hair, and book a marvelous makeover cut today!