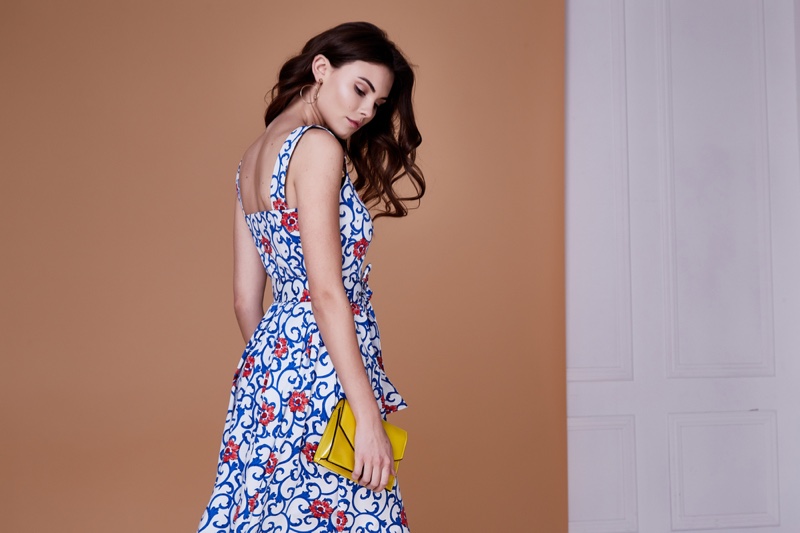 Joining a dating platform has made it so convenient to put a spark into your love life. What could be easier than accessing the profiles of other site users, each of whom has uploaded contact details because they're keen to meet other singles? If connecting is straightforward, your first date might instill some apprehension. But there's nothing to fear if you feel relaxed – and wearing the right clothes is a crucial aspect of this! Here are five fashion tips for your first get-together according to dating consultants from 100datingsites.ca review service.
Dress for the occasion
Think of the location for your get-together and consider how everyone else will be dressed. If you're going to a posh restaurant or trendy bar, then pull out the stops. Don your finest party frock. If you're going to the cinema, bowling alley, or coffeehouse, keep it casual. Smart jeans, trim blouse. A key fashion tip is not to fixate on your dress sense! Wear clothes that won't leave you fretting about how comfortable you are feeling. So instead of being tempted to put on brand new shoes (that still need to be broken in and might hurt your feet) just go with your favorite pair.
Don't overdo the intensity
There's a misconception that the direct approach is best. This could mean deliberately putting on a short skirt or squirming into something low-cut and tight-fitting. Obviously, that would harness your date's attention, but it will send out certain signals. If you don't really know each other that well, he might jump to the conclusion that you're someone who likes to flaunt herself. Even if he's not so one-dimensional, his irritation level will spiral at other guys checking you out throughout your date.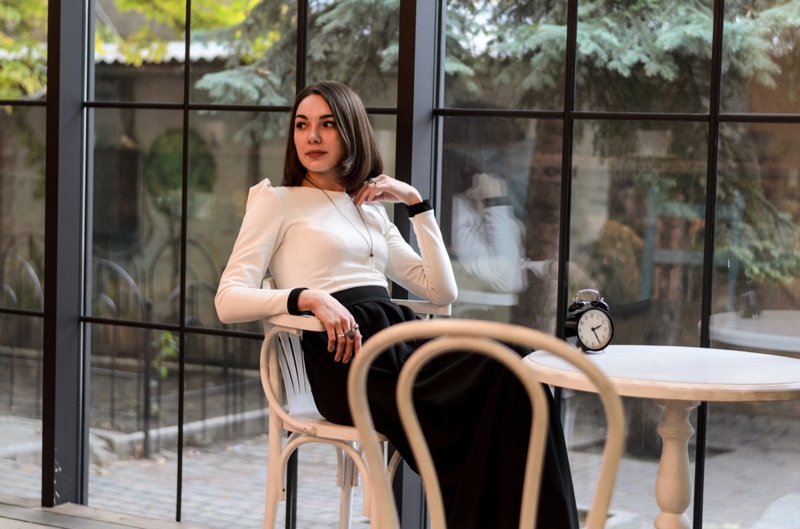 A color scheme for every occasion
Similarly to thinking of attire to fit the occasion – smart, smart but casual, or plain casual – you should also pay some attention to your color co-ordination. This is more of a subliminal message, but it's one that can affect how your first date proceeds. Red is traditionally the color of the femme fatale, the scarlet woman of the movies. Again, whether you mean to be forward or not, he might get the wrong impression if you overdo this lurid palette. You can't go wrong with black. As well as being neutral it's always slimming. But not head to toe. You don't want him to feel as if he's with a teenage Goth. Accessorize darker shades with a splash of color to offset the severity. A striking blouse paired with black jeans. A black bodysuit under a white jacket.
Avoid wardrobe malfunctions
There are a time and a place to exude sexiness. Perhaps if you happen to be his plus one on a formal occasion, when you can create an impression sashaying across the dance floor at a wedding reception or office party. But if you're only going out for a meal, try to avoid that push-up bra that might cause embarrassing spillage when you lean down to retrieve a serviette. Or unfamiliar stiletto heels that cause you to teeter around like a newborn foal.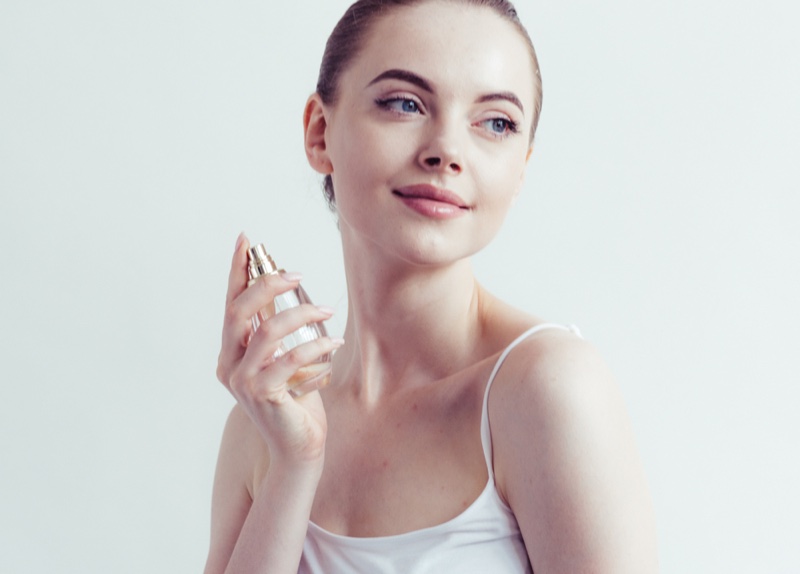 Wear a complimentary perfume
No matter what outfit you finalize wearing, always pay attention to the piece-de-resistance – that dash of alluring perfume you apply to your collar and cuff areas. An expensive scent will be the finishing touch to your outfit and will keep him captivated for the duration of your time together. He'll find it difficult to resist close clinches.