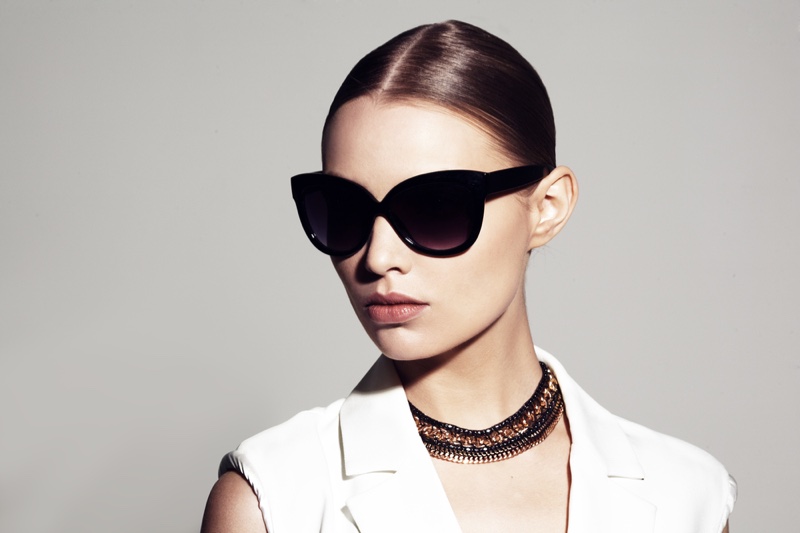 Coco Chanel, one of the most iconic figures of the fashion industry, once said, "Accessories are what makes or marks a woman." Decades later, and what she said couldn't be more accurate. It's the accessories that allow you to show your personality, your interests, and make the outfit feel more personal. What's more, with the right accessories, even the most basic, everyday look can be transformed into a haute couture outfit.
While there are thousands of accessories available out there, there is only a handful that you need on a daily basis. Want to find out which ones? All you have to do is keep reading. Without any further ado, let's grab a coffee and jump right into it.
A Pair of Sunglasses
Every woman should own at least one pair of sunglasses – if not for fashion reasons, then for the protection they offer. As experts from Best Budget write in their review of the best cheap sunglasses, "shades are of prime importance, the most imperative advancement towards shielding your eyes from the unforgiving UV rays."
Extended exposure to the UV rays present in the sunlight can cause one of the three conditions – cataracts, pterygium, and macular degeneration. By wearing sunglasses, you can keep your eyes healthy for longer.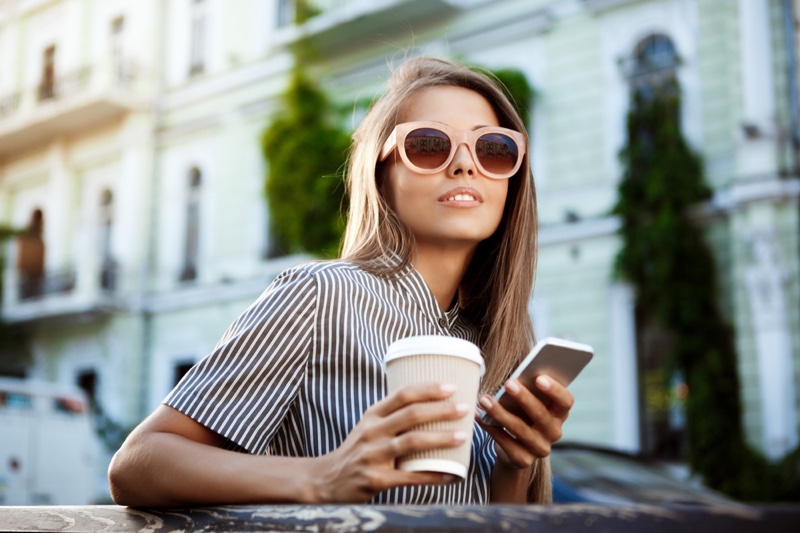 Now, something that many people struggle with – deciding which sunglasses' style will be the most suitable one for your face shape. We know that choosing the right pair can be quite a hustle, which is why we created this short "cheat sheet."
So, if your face is:
round – unless you want to accentuate the roundness of your face, you should stay away from round glasses; your best bet would be aviators, or square, angular frames
oval – most sunglasses styles will look good on someone with an oval face, the only thing you need to remember is not to choose a pair wider than your face
square – with square-shaped face, rounded corners are your way to go, don't buy the ones with hard angles as they won't do you any good
heart-shaped – square frames are your best bet, as they would nicely compliment the shape of your face; try to avoid anything teardrop-shaped or oversized
diamond – as long as the pair will be of adequate size to your facial proportions, you shouldn't worry about the shape as most styles will suit you
triangular – with triangular face shape, you should try sunglasses that have more going on at the top or square frames; try to avoid teardrop-shaped models.
Keep that in mind, and you shouldn't have a problem with finding the right sunglasses' shape.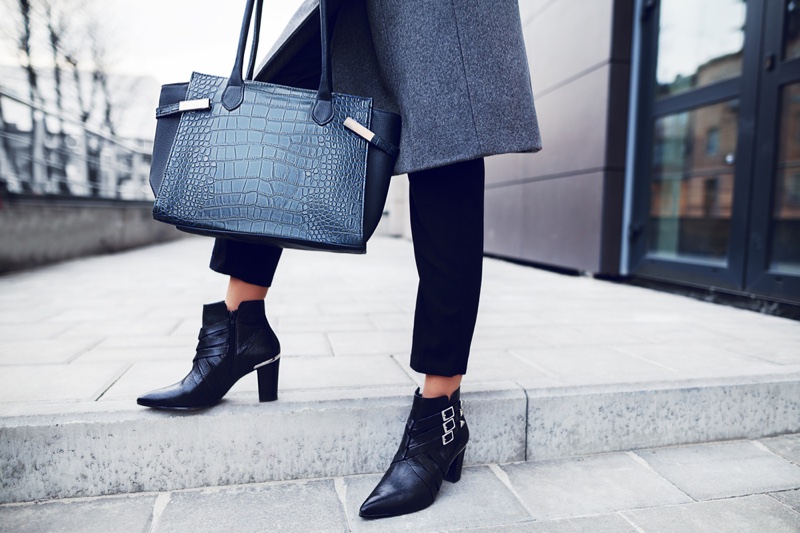 A Good Quality Handbag
A good quality handbag is one of the most important accessories for every woman – after all, it's something most of us cannot imagine leaving at home. It stores everything – from your laptop and notebooks when you're going to work, to your phone, and lipstick on a night out.
While it is good to have three handbags, differing in size so that each of them will be suitable for a different occasion, if you prefer only to have one, then a classic shoulder bag is your way to go.
Jewelry
Let's be honest – no outfit is complete without a unique piece of jewelry. There are so many different styles available out there that everyone can find something for themselves. Do you prefer something delicate? Choose a simple, gold, or silver necklace. Do you need something more elegant for an important event? A pearl necklace is your way to go.
If you want to express your personality, don't be afraid to go for jewelry with colorful stones. As Christian Dior, another unforgettable and iconic persona in the fashion industry, once said, "Colour is what gives jewels their worth. They light up and enhance the face. Nothing is more elegant than a black skirt and sweater worn with a sparkling multi-stone necklace."
Even though both men and women can wear jewelry, it's usually a woman who does it, as it is considered a symbol of femininity. After all, it is present in almost every significant event in her life, like the wedding day, or the birth of her first child (as a gift from her husband – tradition practiced in some parts of the world).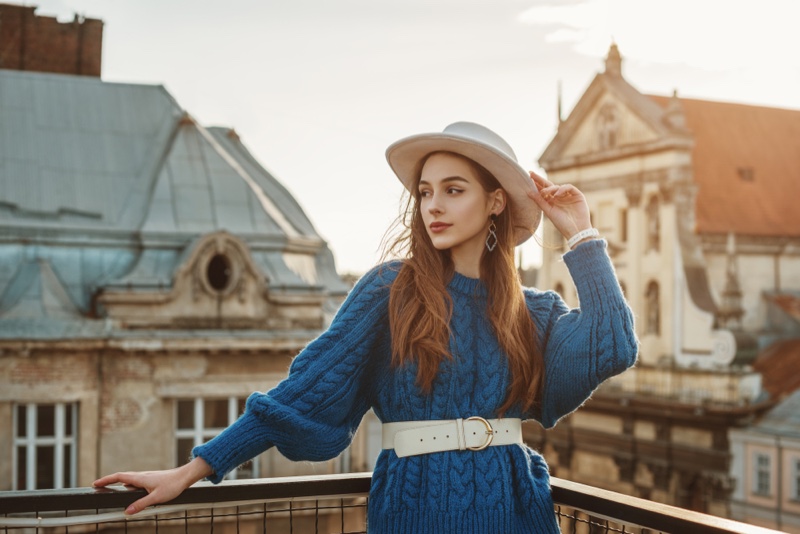 A Classic Belt
The belt is one of the most versatile pieces in your wardrobe. You can use it to hold up your jeans, add shape to an oversized dress or blazer, and when the time comes, and the belt will no longer be usable, you can easily repurpose it.
An interesting choice is a leather belt bag – a more sophisticated version of a bum bag. Not only does it add a street style vibe to your look, but it also is very practical, as you can keep your phone, credit cards, and anything else you might need in it.
The Bottom Line
To conclude what we said, let us quote the one and only Oscar de la Renta: "A woman makes an outfit her own with accessories." Remember, it's the accessories that make an outfit unique and truly yours.