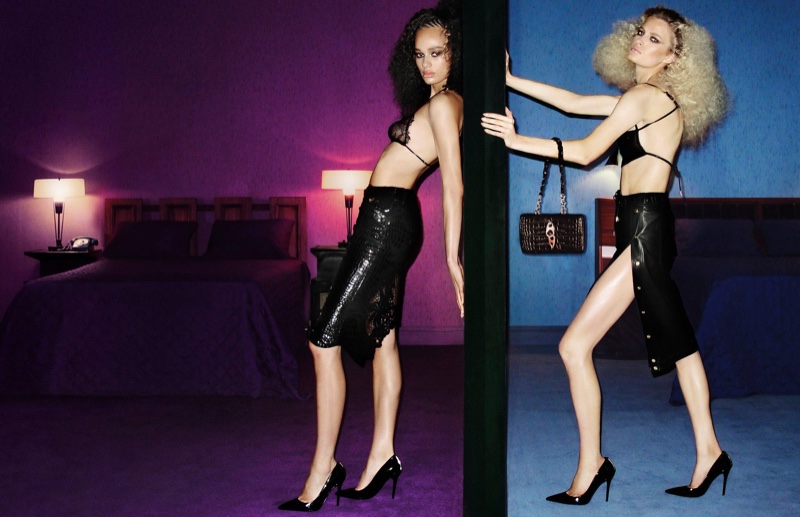 Tom Ford has done it again with the brand's spring-summer 2023 campaign that's dripping in luxury. Shot by renowned photographer Steven Klein, the campaign features the stunning models He Cong, Felice Noordhoff, Annemary Aderibigbe, and Akbar Shamji, who exude glamour and sophistication in every shot.
Tom Ford Spring/Summer 2023 Campaign
Carine Roitfeld's styling is impeccable for the Tom Ford spring 2023 campaign, with rich jewel tones and statement pieces that steal the show. A sequin embellished dress, cut-out gown, and leather skirts paired with lace bralettes are a few of the standout ensembles that deliver pure high-end fashion. The 80s-style eyewear also adds vintage glam to the overall look.
Hairstylist Jawara delivers dramatic looks with big, teased hairstyles that complement the stunning clothing from the American designer brand, while makeup artist Yadim opts for pastel shades to create a soft, dreamy look that's perfect for the Tom Ford woman.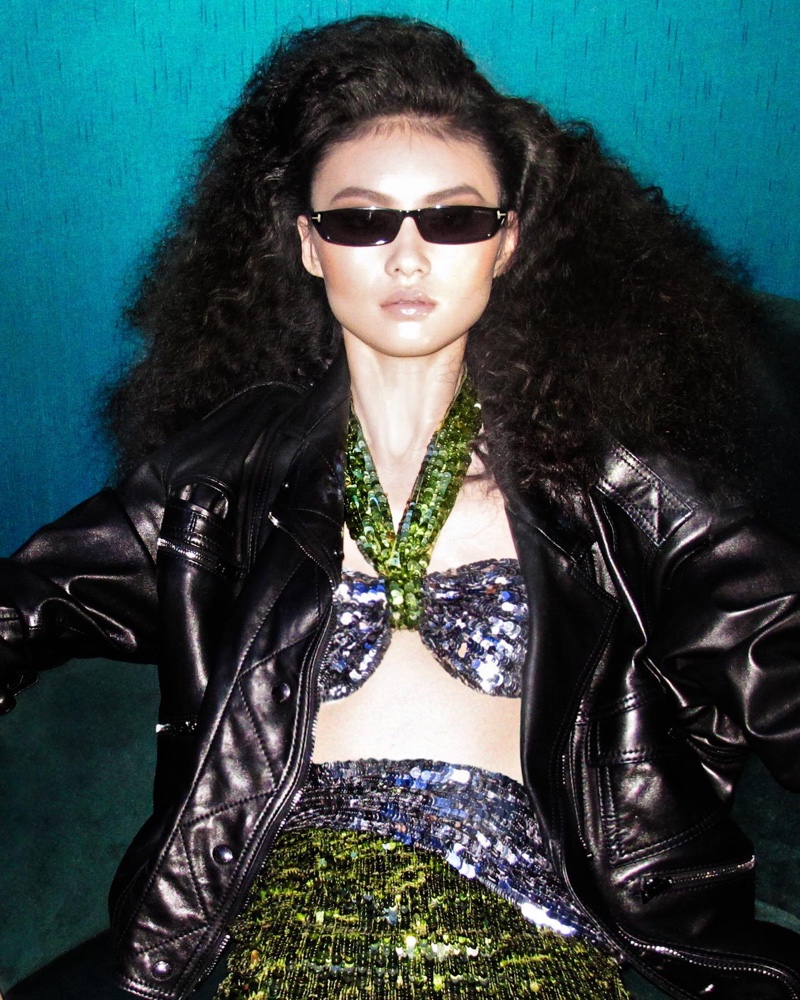 The Tom Ford spring 2023 campaign is an absolute feast for the eyes. From the alluring poses of the models to the scintillating fashion on display, the campaign is a true celebration of new season styles that will captivate fashion enthusiasts everywhere.