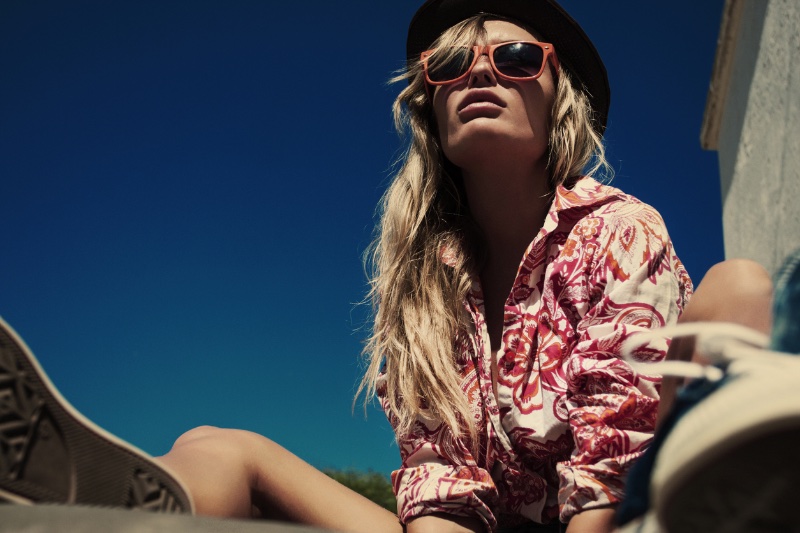 In the 1980s, a must-have accessory for the fashion-conscious was a pair (or even three!) of the era's most iconic sunglasses styles: the Wayfarer, wraparound shades, or aviator. This decade marked a significant moment in fashion.
Everything from giant shoulder pads and power suits to oversized jewelry, crimped hair, and multi-toned make-up was in vogue, leaving no room for subtlety. These 80s sunglasses became essential for anyone looking to stay on-trend.
80s Sunglasses
Music, TV, and film stars flaunted this essential component of the 1980s aesthetic, and it soon became a mainstream trend. All these styles of shades have either stayed in fashion or have made multiple returns to the style stakes since their rise in the 1980s.
Wear these 80s sunglasses today to achieve a retro look with a contemporary edge or add vintage chic to a casual outfit:
Wayfarers from Ray-Ban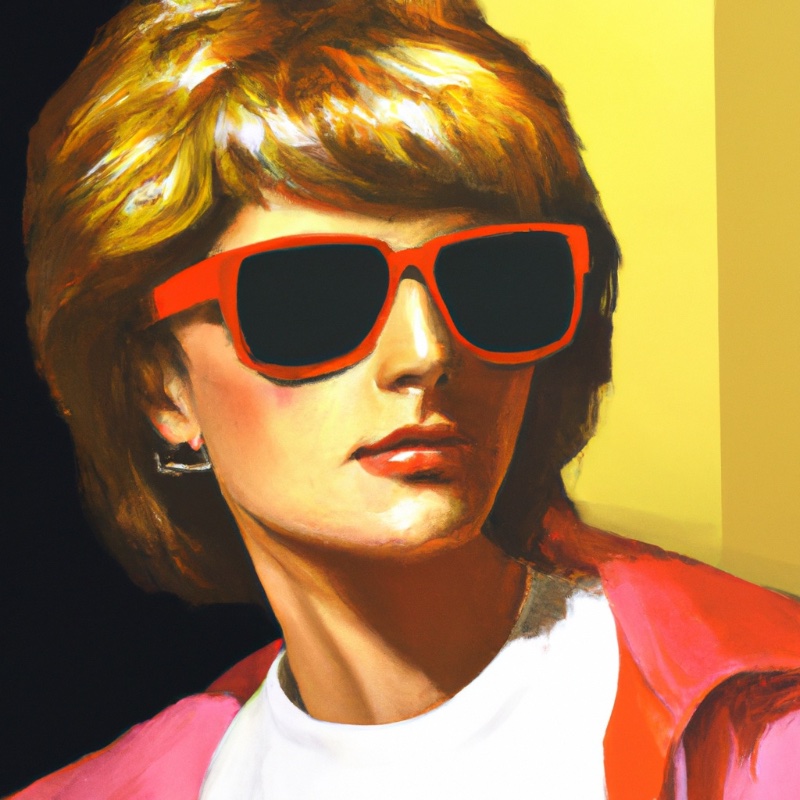 Ray-Ban's Wayfarer shades were a key part of 80s styling; Madonna, Rick Astley, and Michael Jackson were just a few of the stars who sported a pair, and they remain an iconic component of any 80s wardrobe.
In 1984 Don Johnson's Miami Vice character wore a pair of Wayfarers, causing a massive spike in sales, while the Don Henley hit of the same year, Boys of Summer, drove up sales still further due to the incorporation of the line 'you got that hair slicked back and those Wayfarers on' in the song.
In 1985 Wayfarers were sported by characters in Moonlighting and The Breakfast Club, which, as a direct result, boosted sales of the shades to 1.5 million annually. The Wayfarer has always stayed in fashion and is a classic, stylish choice of summer eyewear. There's a good reason for this.
Ray-Ban's highly-imitated frames look great on any face shape, and they're excellent quality: tough and durable. They also offer high protection from the sun's harmful UV rays, and many wearers find them effective at reducing eye strain. Need prescription lenses? No problem! Wayfarer prescription sunglasses are available.
Wraparound Shades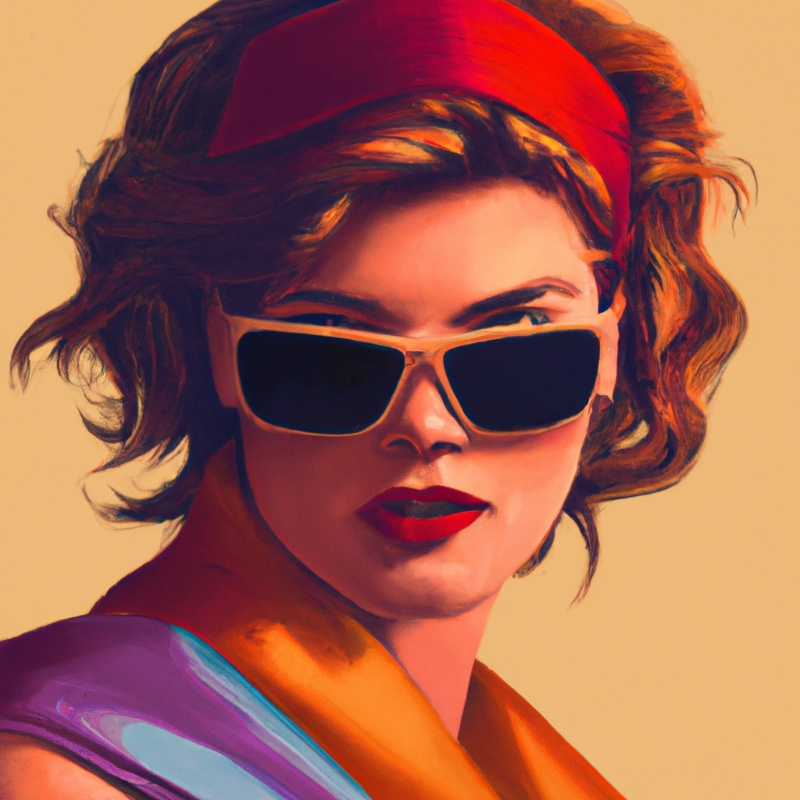 The 1980s saw the rise of wraparound shades. Wraparounds, from the catwalk to the ski slopes, were everywhere this decade, offering a striking, futuristic look. A key driver in the popularity of this style was some of the 1980s major sci-fi films—like Robocop—that had a future-tech vibe.
If you'd like to try out some 1980s-style wraparound shades, remember a few things. Choosing a pair with a nose bridge will allow you to wear them comfortably—without one, you may need to take them off after an hour.
Regarding face shape, oval and round faces can wear wraparounds most easily. With a square face, wraparounds with curved frames should work well.
If you'd like to embrace the retro 80s sunglasses look, choose wraparound sunglasses with brightly colored lenses, such as orange, neon yellow, or bright green.
Polarized Aviator Sunglasses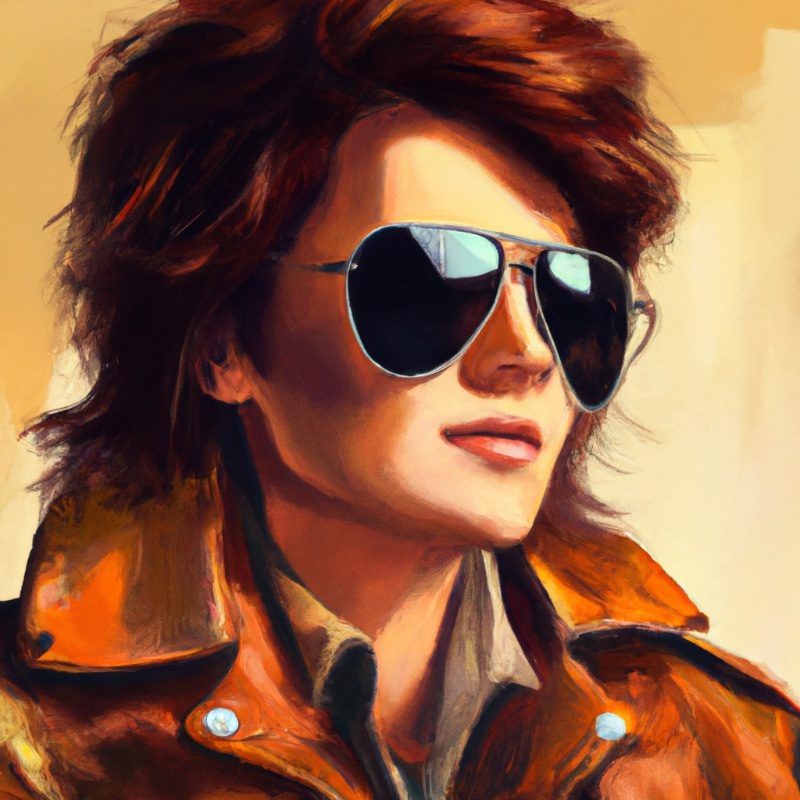 And Wayfarer and wraparound shades weren't the only iconic sunglasses on the block in the 1980s. There was, of course, the aviator. This style of eyewear saw a stratospheric rise in popularity after Tom Cruise sported a pair in Top Gun; after the movie's opening in 1986, sales of aviators went up by a massive 40%!
The 80s sunglasses style has continued to gain in popularity and remains a fashion staple today. In the movie Almost Famous, aviators even symbolize rock and roll rebellion. After all, these famous sunglasses are popular for adding a general edge to a character's style in multiple films and music videos throughout the decade and beyond.
When choosing a pair of aviators, look for polarized lenses with high UV protection to shield your eyes and reduce glare. The large lenses naturally provide plenty of coverage. As well as the classic aviator shape, there are variations, such as square-lens and topbar, so you can choose the frame that best suits your style and face shape.
Are you thinking about what to wear with them? Channel Angelina Jolie's character in Those Who Wish Me Dead and pair them with a military-inspired jacket for a simple yet stylish look, or wear them with a sleekly tailored suit, a la John Hamm in Mad Men, for a chic, contemporary aesthetic.
Choosing Your Perfect 1980s Eye-conic Eyewear
We've listed the most popular, iconic 80s sunglasses above—so how to choose between them? Firstly, UV protection is the most crucial consideration. Your sunglasses must incorporate this to protect your vision long-term.
Choose shades based on personal preference and the type that best suits your face shape and skin tone. Consider the clothes and accessories you like to wear to ensure the style matches your general aesthetic.
The 1980s was a seminal time for fashion: styles were fresh and fun and allowed for plenty of customization for self-expression—embrace the decade with one of the iconic sunglasses styles of the time.