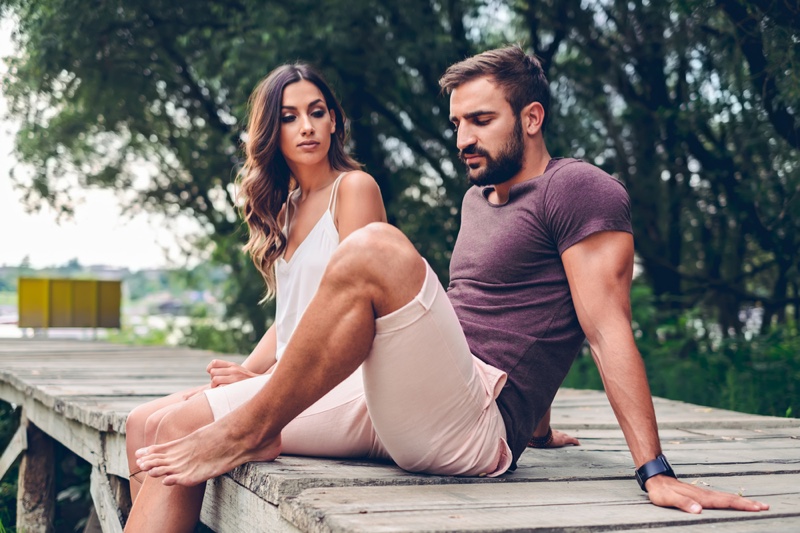 For a couple to remain in a marriage, various conditions have to be fulfilled. At times, one partner can compromise some issues to see to it that a marriage survives but should there be a continuation of the same for an extended period, then people can no longer bear with the union and ends up getting a divorce.
Several divorce risk factors make you likely to get divorced, and some of them are outlined here below.
1.  Breakdown of communication. According to Yellinlaw, whenever a couple is not talking to each other, and any tie they speak a word will either be abused or something that is meant to hurt the other party, the chances of getting divorced get high. People cannot live together unless they agree to do so. And as such, when there is no communication going on, this shows that there is a significant problem beneath.
2.  Infidelity. Lack of faithfulness amongst couples is a significant problem when it comes to marriage.  In a recent survey, 80% of marriages have one of the partners who are engaged in adultery, and the moment the other party discovers such, the trust and love get finished, and the faithful couple may pull out of the marriage.
3.  If one was brought up by parents who had divorced. Children of divorced parents are more likely to end their marriages because they have been brought up from a broken relationship whose solution was only through separation. This is a scientific revelation that when one sees the parents breaking up and divorcing, they will too come up with reasons that propel them to get divorced as it will be deemed the only reason to solve a problem just as their parents did.
4.  Getting married while too young. In most cases, people who get married in their teens or their twenties do not get married because of love but infatuation. This is one of the high-risk factors of divorce that if only avoided, the likelihood of break up would drastically reduce.
Its therefore essential to get married at the right time to ensure that you get to understand one another too well, get to know the weakness and strengths of each other to ensure that you know where it hurts most and avoid once married.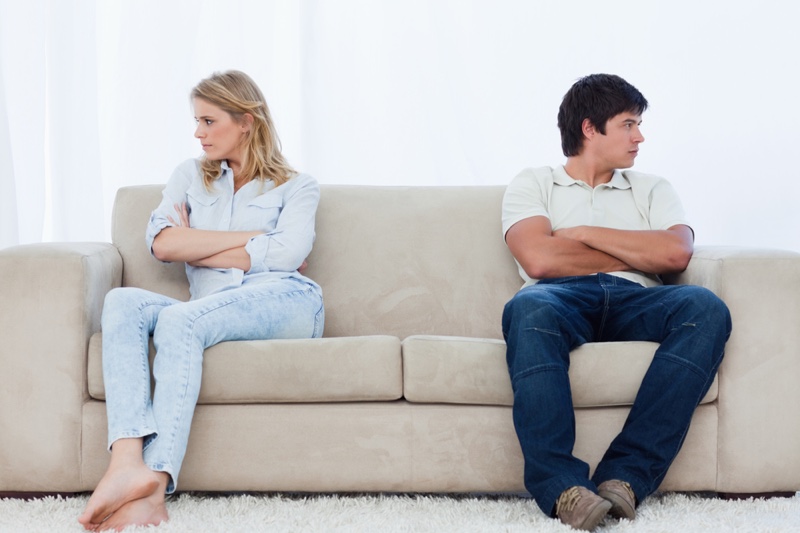 5.  Getting married when you are too old. According to CompleteCase, people who get married in their late 30s also have a likelihood of divorcing. For one, one of the couples may have been in a previous marriage which did not work. In case he finds fault with the new person, they may end up not standing their weakness and end up breaking the marriage. There is also an instance whereby the other person may have led an independent life for quite a while and incorporating a new person at a later age may not be compatible enough, and as such, they may end up getting separated due to disagreements arising from independence in making decisions while single for a long time.
6.  Financial Crisis. When there is a limited amount of money circulating within the family unit, families get upset with each other, for instance, if a man is not working, the woman may not be in a position to provide for the family because the man is the provider. This will create rifts between the partners and end up breaking.
7.  Abuse. One of the partners may consistently keep on abusing the other, which ends up bringing so much hatred in the family. In such a case, the best option is to end an abusive relationship. This is because, if ignored, couples can end up in physical fights and end up killing each other. Instead of fighting, it is better to break up and run away from such risk factors and remain safe for the sake of your children.
8.  Being negative towards one another. For a family unit to thrive, there is a need to keep appreciating each other and stop dwelling on the negativity of each person. However, if there is a lot of nagging, insulting or even demeaning the other person in the presence of other people, then one feels unappreciated, and as much as they would want to nature the relationship, they end up pulling away and look for other people who will not belittle them.
However, there is a need to change the perspective and have a counselor speak to both the couples to see to it that the marriage is salvage. If the constant negativity continues, then the chances of getting divorced are high, according to Independent.
9.  When described as Hot. Think of how many celebrities are single today where the "good looking partners" have found it tough to live together. They have enjoyed massive followers of congregation praising them, and their ego has risen so high that they have no respect for their partners.
In the name of physical attractiveness, the likelihood of getting divorced has increased and besides the celebrities feel that they cannot put up with an average looking partner.
10.  Sexual Incompatibility. This is another reason for getting divorced bearing in mind that one of the reasons why partners get married is for sexual fulfillment. As such, if one partner is not satisfied sexually, he/she may create a gap and end up being frustrated because the sexual needs are unmet.
It happens that one of the partners pulls out the intimacy from one another, and this leads to the other going out to start an affair. However, a therapist can step in and support on such cases to see to it that the marriage is salvaged.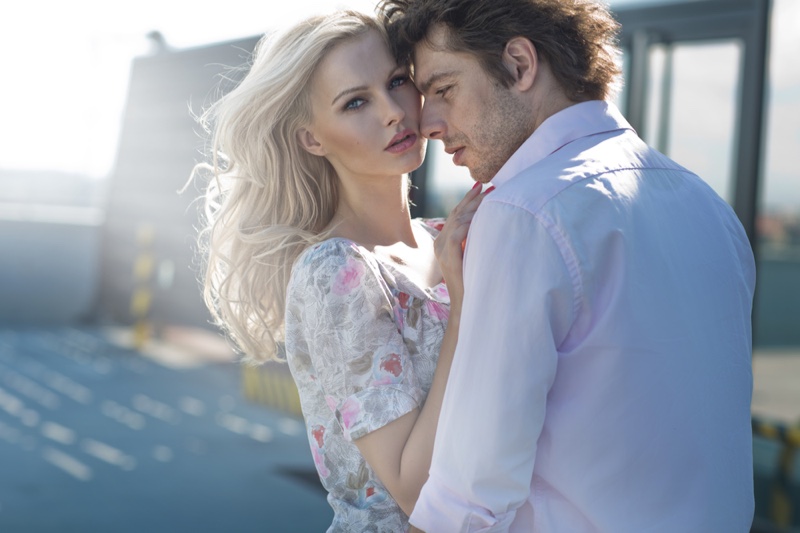 11.  Having an Alcoholic partner. When one of the partners is alcoholic, he may end up becoming an addict, and in such a relationship, you will hardly find the family agreeing on the other. The children will not have room to express their views to the parent's altogether, and this hurts them all the more.
In a study that was carried out in 2014 in the University Of Buffalo Study, It emerged those couples where one partner drinks heavily, the rate of divorce ranges from 45-55% before they get to their 10th anniversary. In cases where both partners drink, the rate is lower to about 35%.
Therefore, the likelihood of divorce where one partner drinks are high.
12.  Religious Differences. Many marriages have ended breaking because of religious intermarriage. For instance, a Christian and a Muslim whose spiritual practices are different can have a major rift in their marriage.  It's therefore essential that even before people decide to settle down for marriage, there is a need to talk it out and agree on the way forward. One partner may opt to sacrifice his religion for the sake of their marriage or get a way to ensure that the religious differences will not affect their marriage and the lives of the children.
13.  Got Pregnant immediately. As soon as a couple is declared a husband and wife, there are so many things that they would want to explore each other more profoundly. Becoming pregnant immediately may block the room for knowing each other, traveling far and wide for fun while still, you are fresh and energetic.
A data extracted from United States Center for Disease Control and prevention, it emerged that couples who got pregnant at least eight months from the time they wedded were likely to celebrate the 15th anniversary together with people who got pregnant immediately.
14.  Limited Academic Qualifications. People who have achieved well in education and earned themselves a bachelor's degree are viewed as people who can make healthy decisions not only in their professional work but also in their families. They can allocate the available resources in their best way possible.
With this in mind, people tend to associate robust decision making and resilience in life on academic qualification. Otherwise, any failure of the family unit can be assumed that either one or both parties were not well educated to stand tough times that ought to be well managed. A study carried out in 2012 proved that men and women who completed their College education, their marriages last to the extent of 65 percent and 75percent and have emerged to stay for over 20 years.
However, there are various ways in which the odds of getting divorced can be fought back and ensure that marriages thrive.
·         Attend a premarital class before marriage-In today's era, communities and churches have different forums that are set aside for people intending to get married where they advise on how to solve conflicts.
·         Sharing Duties- This is another factor that increases the love for one another at home. Sharing household chores makes couples to come together and create an opportunity to love one another.
·         Investing together- For instance, owning a home-in as much as this would be financially straining, it is a sign of commitment that both partners intend to live together for the rest of their lives.
·         Get married at the right age- Think of getting married at the age of 20 years where you may not have cleared the college education. Mostly even the financial support comes from the parents, but when we compare a person getting married at the age of 25, they are mostly financially independent and can make decisions on their own. With this in mind, it's essential to take care of and get married at the right time.
Final words.
Maintaining a healthy relationship by sorting out differences at an early age or as soon as there are signs is the best way to save a marriage. Do not wait until it's too late when things cannot be reversed.