Spanish fashion brand Zara is bringing a new spin on grunge with a new trend guide featuring its TRF line. Called 'A New Grunge', the images rework grunge essentials including plaid shirts, oversized sweaters and denim in a more sleek and polished fashion.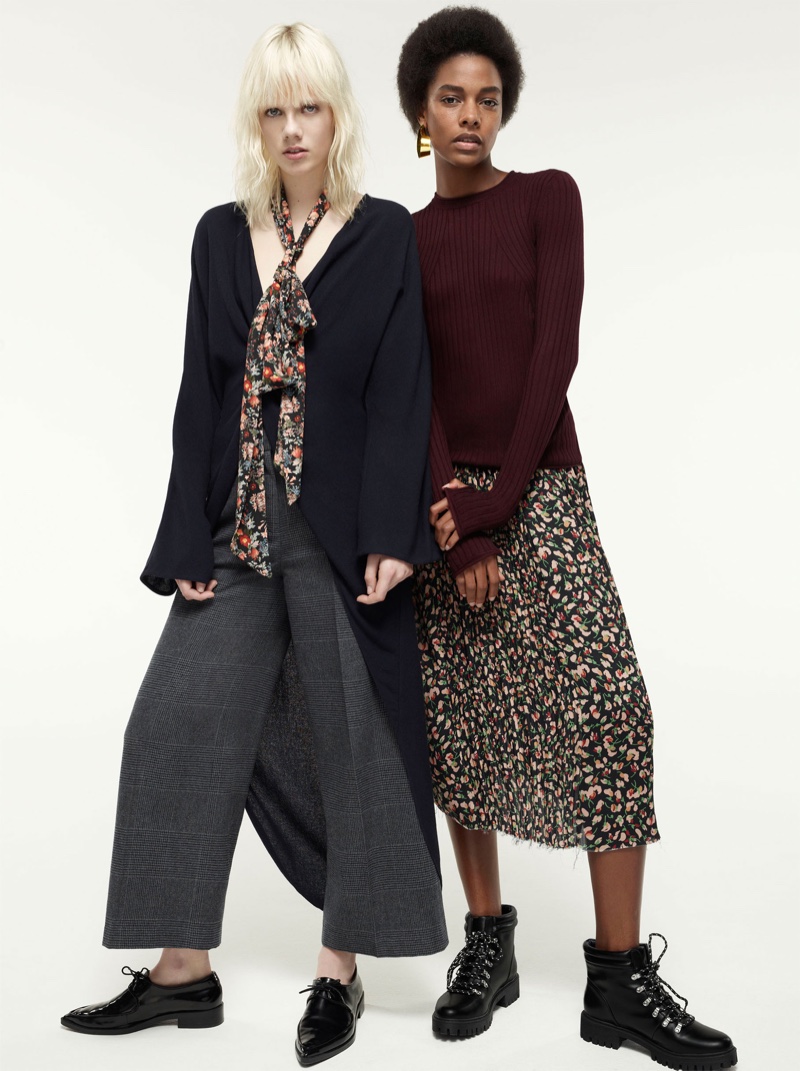 Coats are decorated with playful pins while knitwear features floral embellishments. Long sleeves and slouchy, mannish silhouettes make layering a snap. Twenty years later, and it looks like the 90s trend is as strong as ever.
For even more from Zara, check out its TRF campaign.