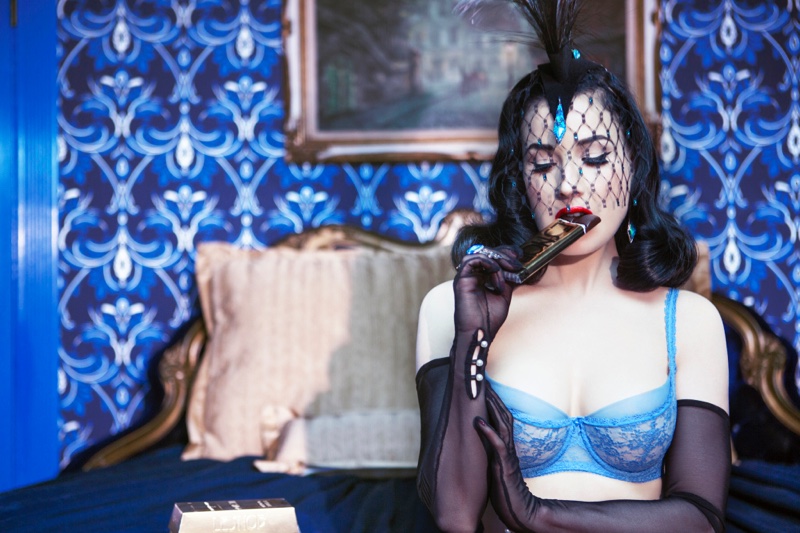 Burlesque performer Dita Von Teese strips down for a sexy lingerie shoot captured for online fashion app WhoYouAre. The 43-year-old star wears a limited-edition collection of couture hats and pins by Victoria Grant and Stephen Webster, according to WWD.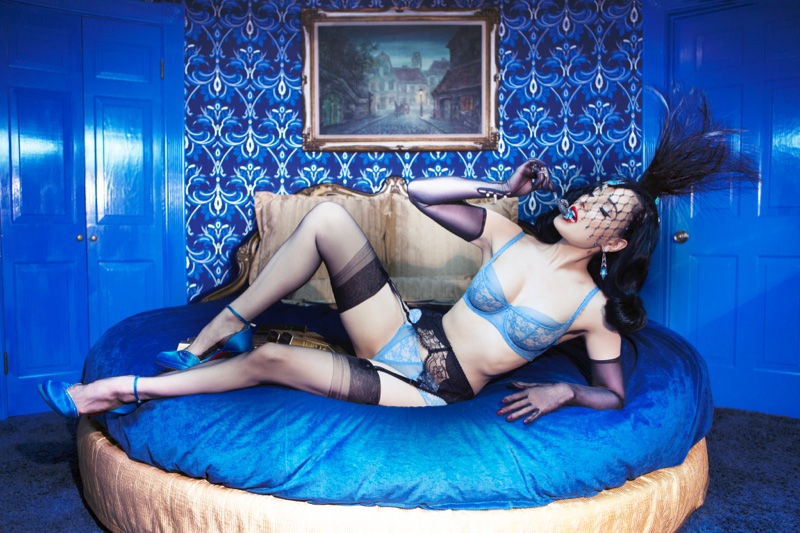 Captured on location at California's Madonna Inn, Von Teese poses in her signature retro styling while wearing lacy bra and underwear looks. One shot features her seductively nibbling on chocolate while another has her with a glittering gem inbetween her teeth.
No stranger to posing in her lingerie, Dita has in the past collaborated with the likes of Bloomingdale's and Christian Louboutin on undergarments.