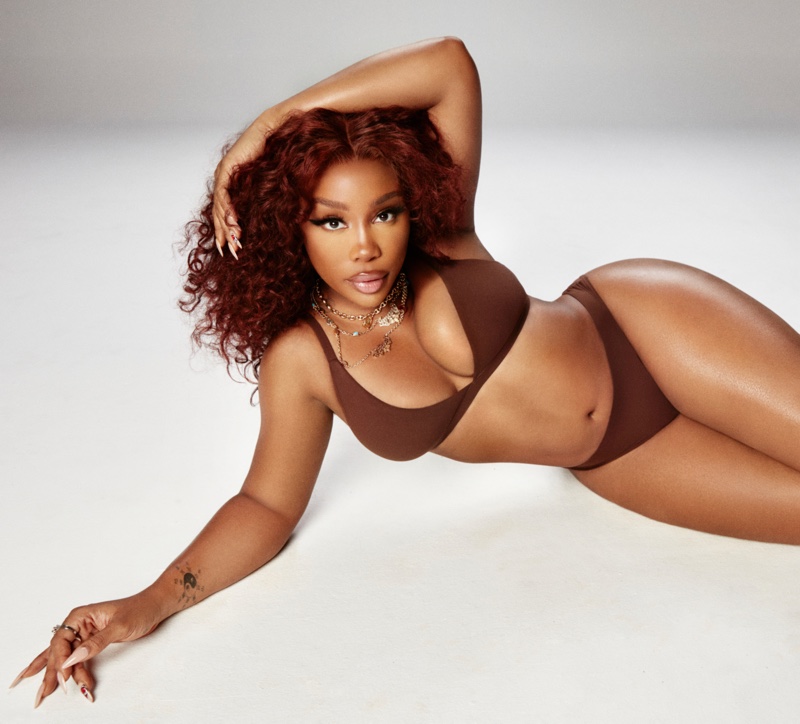 SZA captivates as the face of the SKIMS Fits Everybody 2023 underwear campaign. The enigmatic SOS singer effortlessly rocks the designs from this inclusive, chic, and comfortable brand, showcasing their underwear, loungewear, and shapewear range.
SKIMS Fits Everybody 2023 Campaign
The mesmerizing campaign images and an alluring short film were expertly captured by Greg Swales, a photographer who has collaborated with the company on numerous occasions. Swales' artistic eye brings out the best in SZA, illuminating her stunning beauty and magnetic presence.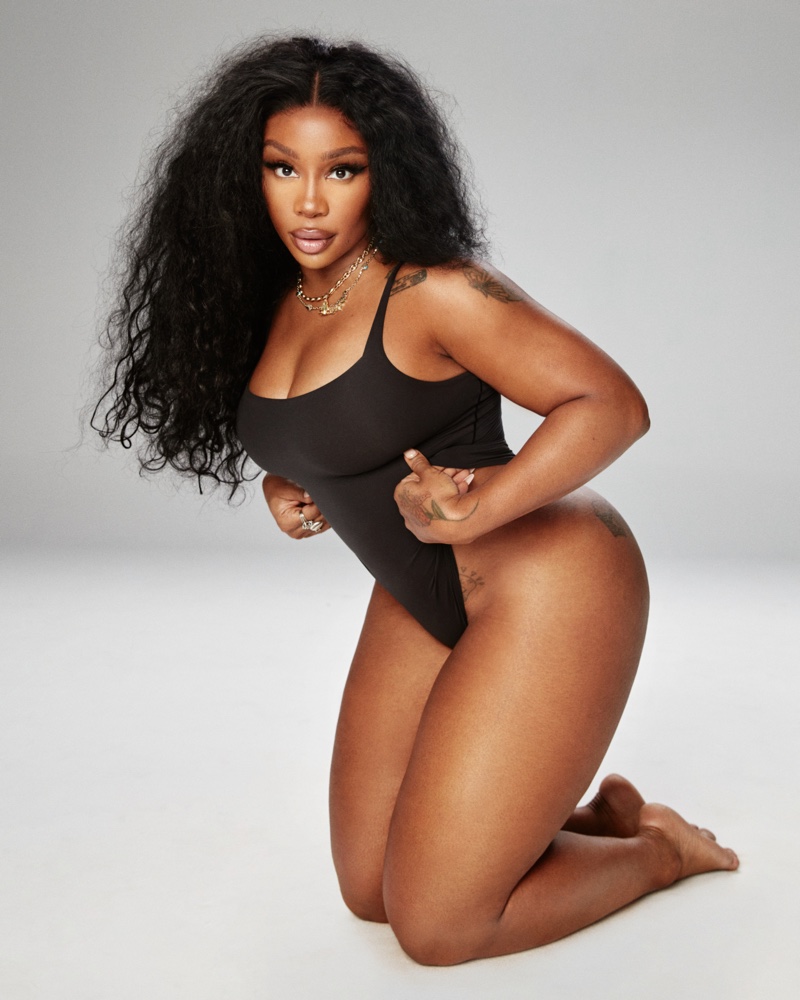 In the SKIMS Fits Everybody 2023 campaign photos, SZA is an absolute vision, gracefully modeling an array of styles, including a bodysuit, bralette, briefs, hosiery, and a bandeau top. The star's hairstyles are as enchanting as ever, with some shots featuring her dreamy auburn locks while others showcase the singer sporting a striking jet-black look.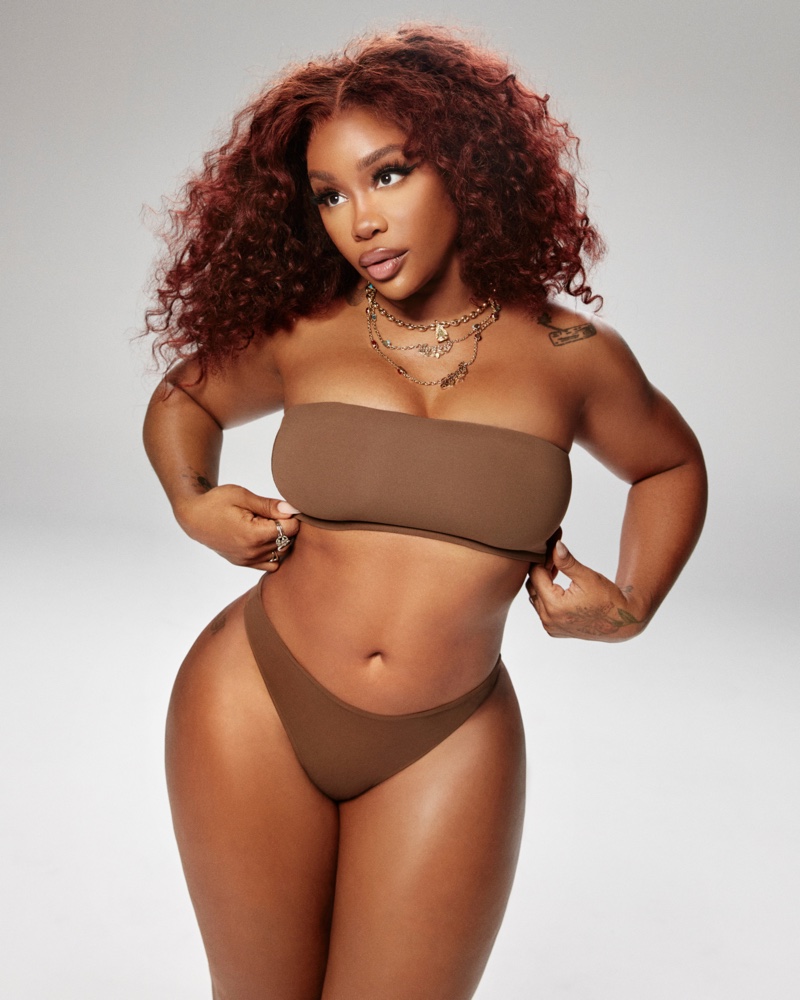 The SKIMS Fits Everybody campaign, which honors SZA's SOS Tour, is set to make a splash beyond the digital realm. It will debut across billboards around The Forum in Los Angeles and throughout the U.S., catching the eyes of fans and fashion enthusiasts alike.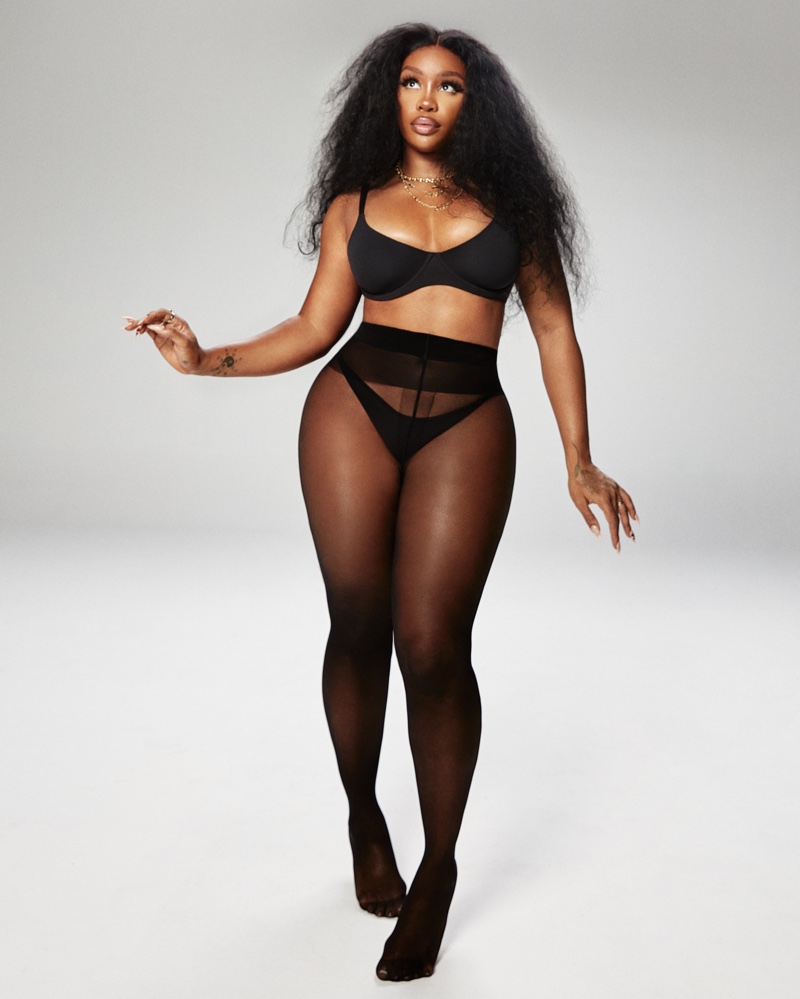 The campaign will also launch on various digital and social platforms, ensuring SZA's flawless style and the SKIMS brand are front and center for all to see. More from the brand can be seen in its Valentine's Day campaign from earlier this year.