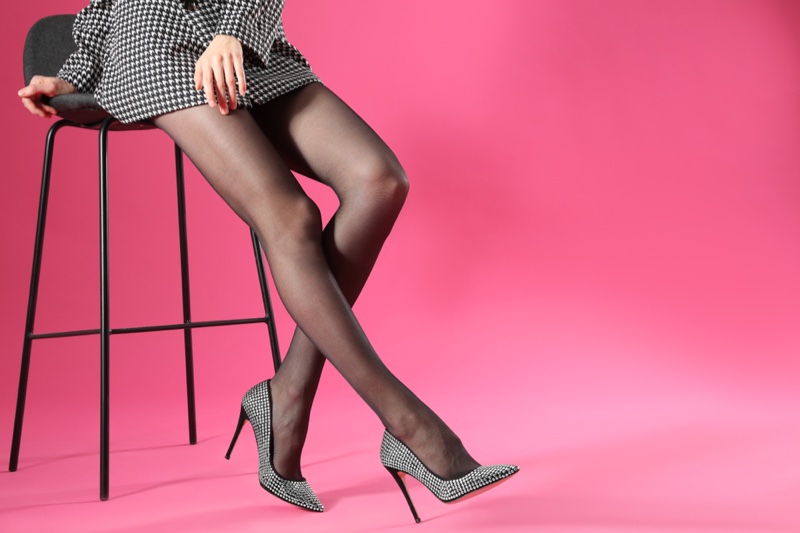 This seemingly endless debate comes up every year when the holidays are just around the corner or whenever we have to attend occasions like weddings and other important events. But like most sartorial rules, there is a right and wrong way to wear almost anything, and the same is true for hosiery.
When it comes to hosiery, many women still tend to associate it with vintage ways of dressing and office wear. However, there are other scenarios where it is perfectly acceptable to slip into a pair of pantyhose without committing a fashion faux pas. Here are some guidelines to keep in mind in case you need to shop for tights today: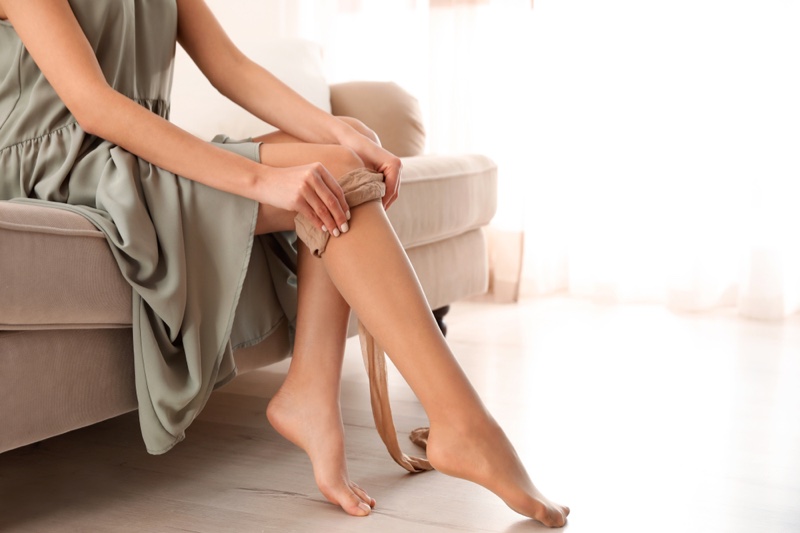 When Should You Wear Hosiery?
When It Starts to Get Cold
Perhaps the most basic rule to remember is that hosiery can be a functional and fashionable addition to any fall or winter ensemble. They'll keep you nice and toasty while giving you the look of longer and sleeker legs. Go for darker pantyhose—or better yet, opaque tights in dark colors—and pair them with a bright-colored outfit for a nice contrast.
When Covering Up Leg Imperfections
Dark hosiery isn't only good for keeping you warm, but it's also great for showing off your leg shape without having to bare any skin. From varicose veins to scars and cellulite, pretty much any imperfection can be kept out of sight while still looking your best with the right pantyhose.
When Wearing Closed Shoes
Closed shoes can certainly keep your feet warm and protected, but they can be uncomfortable if you wear them without hosiery. A pair of stockings ensures that you can easily slip on a pair of heeled pumps or boots and last the whole day without getting blisters.
When You Want a More Subtle Look
If you're worried about your hosiery looking too obvious, go for something with a low denier that's as close to your skin tone as possible. That way, you can give your legs a no-hose but airbrushed look. You can never go wrong with sheer hosiery because of its versatility.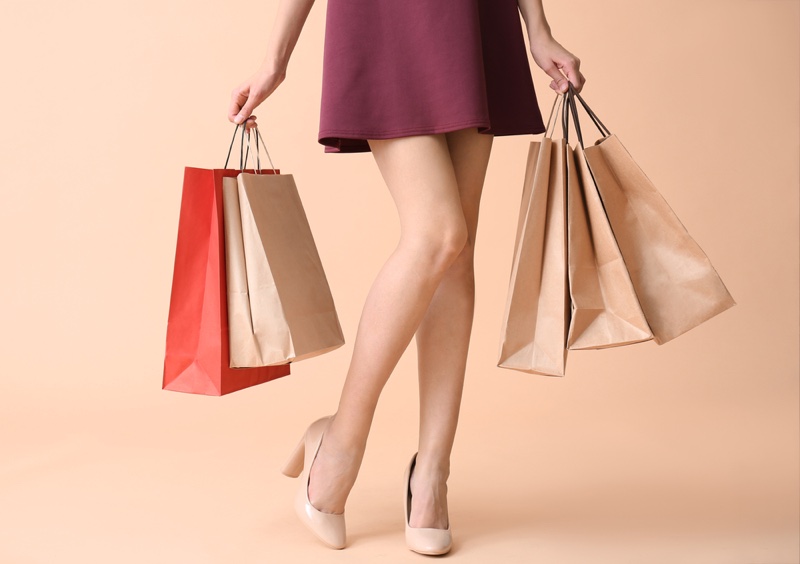 When Should You Go with Bare Legs?
Now that there are a few ground rules for when one can wear hosiery, it's time to determine when going bare-legged is fine. Here are a few things to keep in mind when deciding if you should go for this look or not:
When Wearing Open-toed Shoes to a Formal Event
Combining stockings or tights with sandals is a bit too dated and casual to wear to a black-tie event. Besides, open-toed shoes are generally more comfortable to wear if you allow a bit of air circulation around your feet. So, when going to a more formal event, consider skipping the hosiery so that you can show off your bare legs and pretty pedicures in sandals and peep-toe heels. 
When the Weather Is Warmer
It's perfectly fine to go bare-legged when it's too hot and stuffy for hosiery. You'll feel more comfortable and cool that way.
When You Want to Show Off a Tan
Have you gone on holiday recently or applied a self-tanning lotion? If so, the last thing you want to do is cover up your skin. Flaunt your bronzed legs confidently by going bare-legged to an upcoming event. 
At the end of the day, it's fine to wear hosiery or skip it on certain occasions. It's simply a matter of wearing what looks best for you. If you're still in doubt, then try your ensemble both ways to avoid making any last-minute outfit decisions the night before you plan to go out. It's the best way to see if your ensemble could use some hosiery or not.