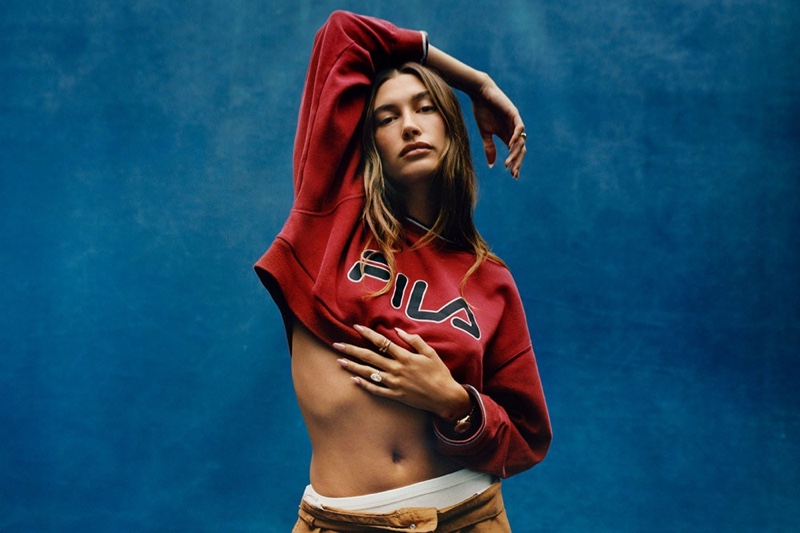 FILA and Hailey Bieber have teamed up again to bring us a new global campaign for 2023. With an unmistakable nod to Y2K fashion, Hailey models the latest FILA trends with effortless style and charisma. The result? A collection that's equal parts nostalgic and forward-thinking.
Renell Medrano's captivating photography captures the essence of the FILA 2023 campaign, setting Hailey against a striking blue backdrop. The collection features a range of on-trend pieces, including cropped sweatshirts, baggy trousers, and a flirty pleated mini tennis skirt.
FILA Global 2023 Campaign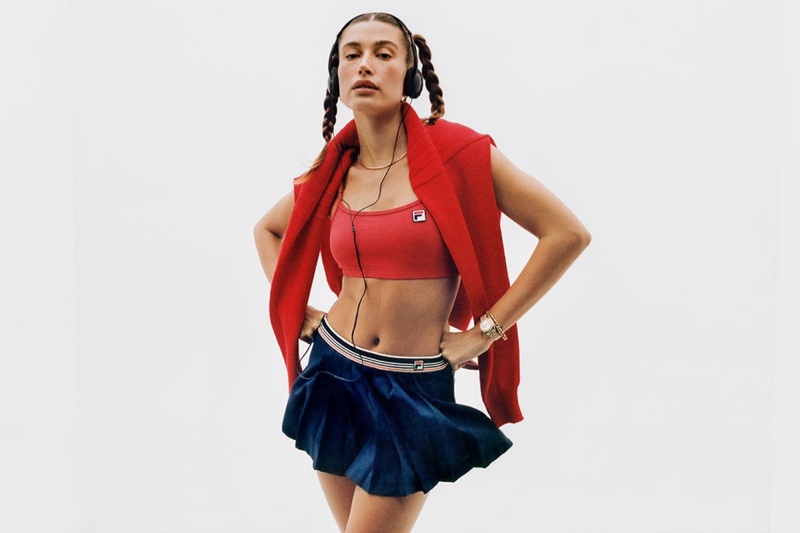 And who better to style the looks than the talented duo of Hailey Bieber herself and Dani Michelle? Together, they've curated a perfect mix of sporty-chic ensembles. The color palette for this campaign is all about the bold and the beautiful, focusing on red and blue hues as a nod to FILA's iconic logo.
It's a modern and eye-catching tribute to the brand's heritage that fans will surely appreciate. This isn't Hailey's first time collaborating with FILA, as she previously starred in their advertisements for the fall 2022 season.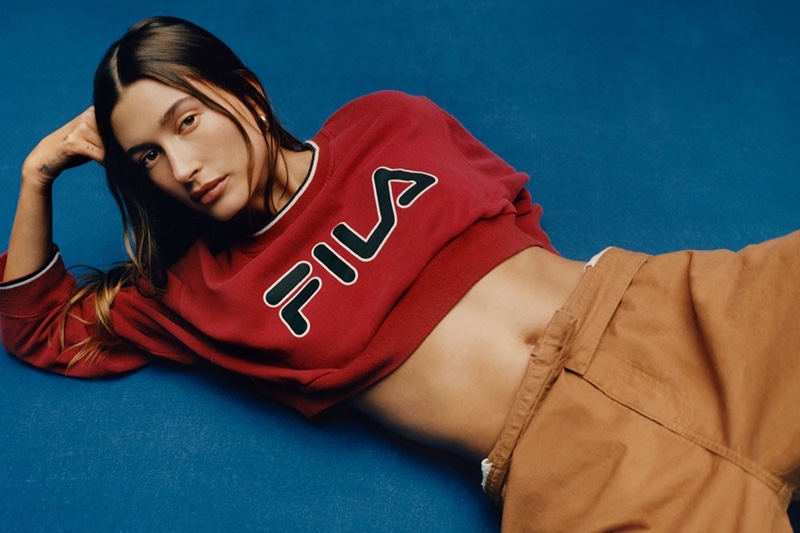 FILA's 2023 campaign makes waves worldwide, featuring digital elements across multiple platforms. From outdoor and subway signage to digital banners, you can expect to see Hailey's face gracing your commute or social media feed.