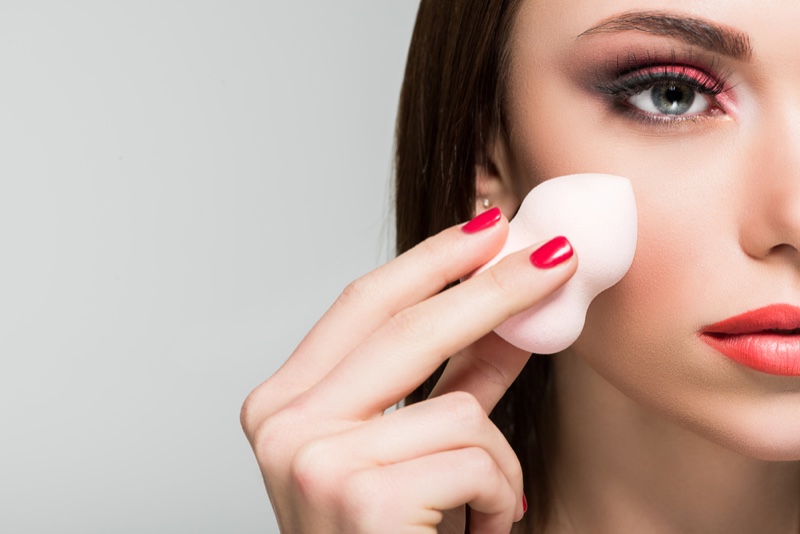 Ever wondered how models, Instagram influencers, and celebrities look so amazing all the time, even in real life?
Well, it's all in the makeup, my friends!
Makeup is a wonderful way of expressing ourselves. By accentuating our best features and giving our face a little oomph, it makes us feel beautiful and confident.
Now, while most girls know the basics of this magic, not everyone is skilled enough to get the magazine looks they desire. There are, in fact, some secrets to the art of makeup, that takes it to a whole other level.
Luckily, this article is here to share a few such tips that will help keep your makeup on point. So, keep reading and prepare to be enlightened!
The Natural Way to Get Kylie Jenner's Lips
If you love Kylie Jenner's lips, but you don't want lip injections, don't fret. There's a much cheaper and easier way to get a similar effect.
Start off by exfoliating your lips. What this means is that before applying lipstick, put on an exfoliant on and rub your lips with a toothbrush. The exfoliant doesn't have to be fancy. Just a mixture of brown sugar and coconut oil will do.
This makes your lips naturally plump and smoother for lipstick application. Once you're done with that, take a lip liner and trace your lips with it. To truly follow Kylie Jenner, you'll need to overline your lips a bit, but don't stray too far off from the natural lines.
Apply more liner on the center of the lip and the cupid's bow, making the shape more distinct. Then, go over your lips with the lipstick and get ready to be amazed at how much fuller your lips look!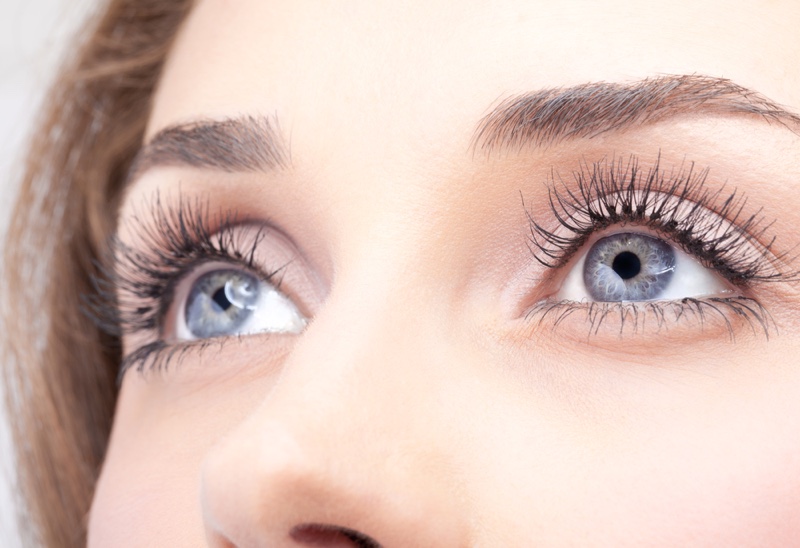 A Spoon Can do Wonders for the Eyes
When doing your eye makeup, spoons will come in very handy. From applying your mascara in a non-messy way to getting the perfect winged eyeliner, your spoon will do it all.
For the mascara, all you have to do is keep the curved part of the spoon beneath your lashes during application. This way, instead of getting black marks on your eyelids, the mascara residue will go on the spoon.
You can do this for both the top and bottom lashes.
As for the eyeliner, simply use the spoon's longer end on the outer corner of your eye. This will be the outline for the straight wing line. Then, place the round part of the spoon on your eyelid and draw a curve.
Connect the curve to the straight line and voila! – you have your winged eyeliner!
You Too Can Have Light, Dewy Skin
Do you know how those models have perfect glistening skin that looks fresh and dewy?  You can get that same effect with your basic foundation too.
Take some foundation on the top of your hand and add a drop or two of argan oil. Mix it in with the foundation and put it on your face as usual. You'll notice the product glides on much easier, and you won't need any extra pumps.
The oil will give your face the natural glow that you want. You can amp up the glow even further by mixing in a bit of golden or white eyeshadow with your foundation.
This will completely brighten up your face and give it a shine that looks amazing in pictures.
Get a Quick Smokey Eye Without Any Eyeshadow
The smokey eye makeup is something we've seen runway models sport a lot. And despite there being countless tutorials on how to achieve this look, it still remains one of the most difficult looks to perfect.
But here's a simple trick that will mimic the effect with the least amount of hassle. With this hack, there's no need to blend 3 different eyeshadows and spend so much time on the eyelids.
Instead, simply draw a hashtag on the outer corner of your eye with eyeliner. Then, blend it out with your finger to give a smudged look. This will give you the smokey eye of your dreams, with the least possible effort.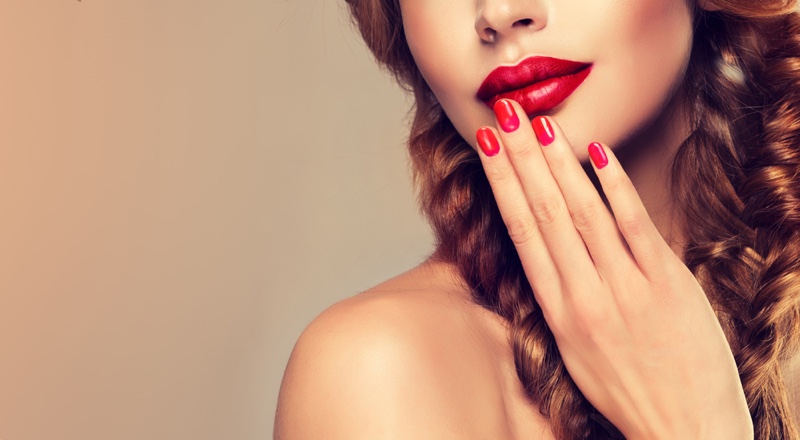 Longer Lasting Lipstick is Possible
If you're like me, and your lipstick never really stays on your lips, I understand your troubles. While liquid lipsticks don't have this problem, other types tend to get on clothes, glasses, and anything else you touch. But ever since this trick, my lipstick stays on for a lot longer than before.
So, what is this life-changing secret? Well, it's not rocket science. Right after applying your lipstick, simply put a small piece of tissue over it. Then, apply some translucent powder on top. This sounds useless, but trust me, it really does work.
The powder sets the color in and prevents your lipstick from getting on everything. However, it may lighten your shade, so start off with a little more product.
Make Your Lashes Longer Without Falsies
Ever wondered how to get beautiful long, natural0looking lashes? Well, first, of all, get an eyelash curler. These contraptions may look scary, but using it makes all the difference.
Then, to take it a step further, heat up your curler. This doesn't have to be very complicated. Simply put the curler under the blow dryer for a few minutes and let it cool a bit.
Once the curler is cool enough to hold and doesn't seem to burn your skin, use it to clamp and curl your lashes. This will lift up your lashes and give them a curly look.
What's more, the heat ensures that your lashes stay looking fabulous for a long time.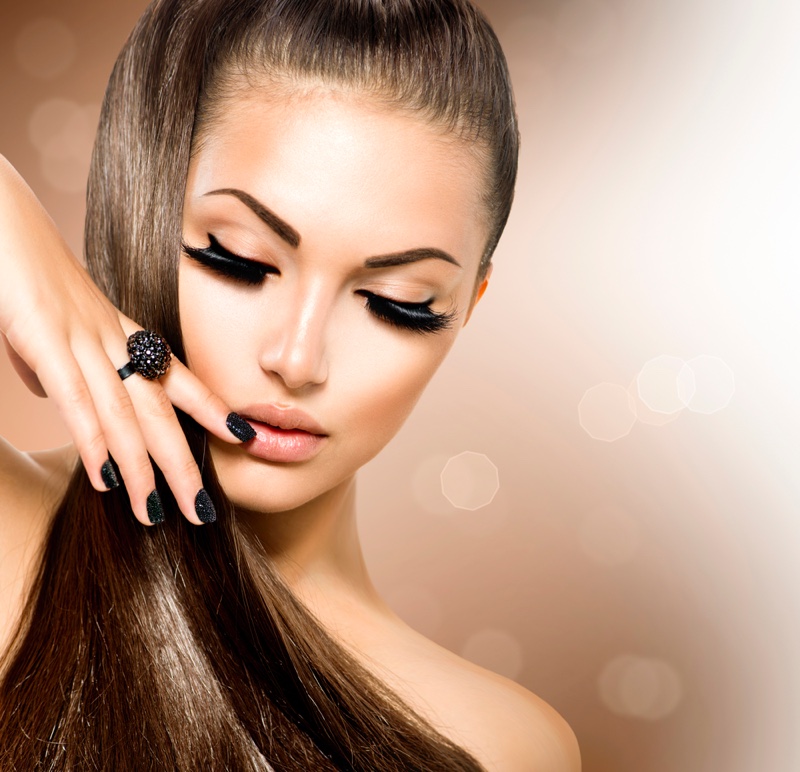 Shape Your Face
If you're into makeup, you might have heard of contouring. This is a genius hack that lets you shape your face and gives it a 3D effect in all the right places.
While this is usually done with a contour cream, stick, or powder, you can always use other dark products such as a bronzer, brown matte eyeshadow, or a thick brow pencil.
Apply the product of your choice in the shape of a 3 on the sides of your face, from your temples to your jawline. Add a bit to the sides of your nose as well. This will shape your face in an appealing way and even hide any signs of a double chin.
Highlight the Right Spots
To really look like a model, you'll need to do something called highlighting, which calls attention to certain parts of your face. This will give you an airbrushed look that accentuates certain features.
Use a highlighter on your cheekbones and the tip of your nose. The highlight, along with the contour, will make your face appear chiseled and let the light reflect in all the right places.
You should also highlight beneath your eyebrows and the inner corners of your eyes. But if you feel uncomfortable using highlighter on those spots, there are other options as well.
Simply put some concealer below your eyebrow, following the shape closely. You'll see that this makes your eyebrows stand out and gives a lot more character to your face.
As for the eyes, you can just put a bit of white or golden eyeshadow on the inner corners. This will open up your eyes and elevate your look to a new level of glam.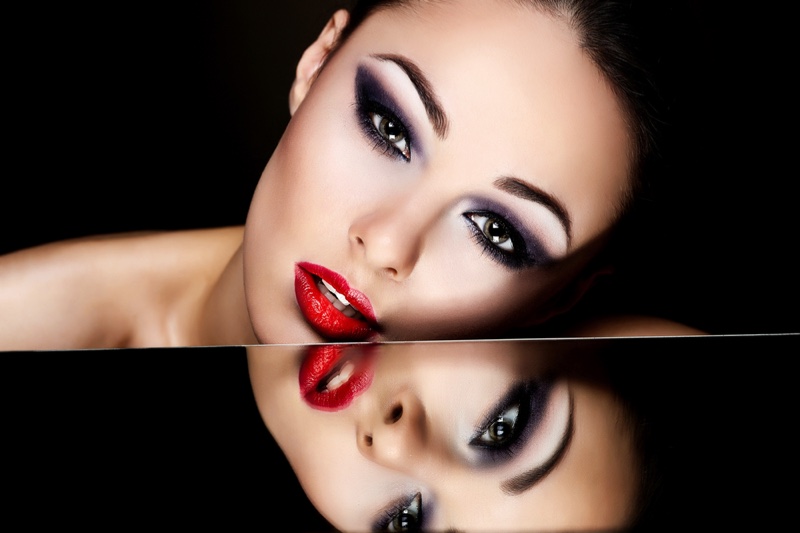 Final Thoughts
Now that you're done reading, you have a whole bunch of amazing makeup hacks that will make your life much easier. But it's important to understand that long-lasting, good-looking makeup depends entirely on the quality of your products.
Do your research properly before buying things like mascara, eyelash curlers, foundation, and lipstick. You can do this by checking out reviews or visiting sites like Favable.com which give readers a clear idea of the best type of makeup products to use.
By making well-thought-out purchases and using these hacks, you're sure to look Instagram-worthy, without a single filter.
So, go on and get ready to look fabulous, and let your inner model shine!