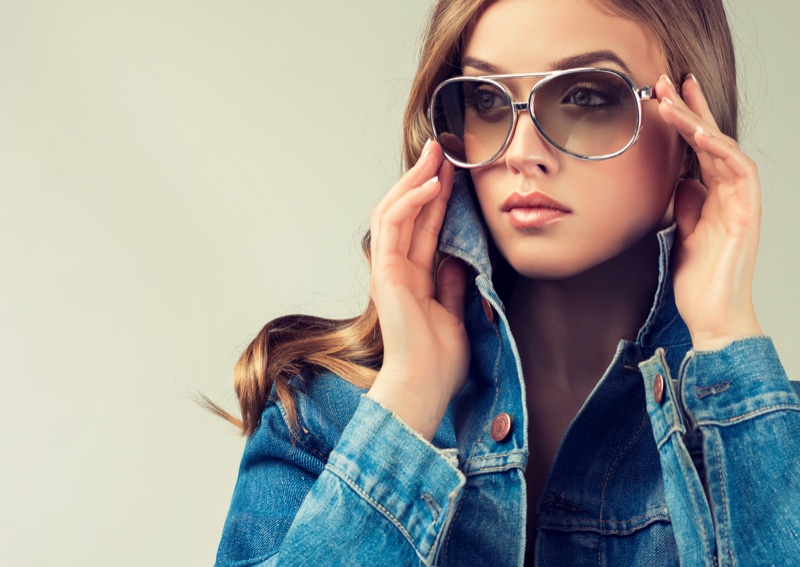 Taking the time to go outside when it's bright and shiny is always a good way to spend the day. A good dose of sunlight doesn't only lift up your mood, but science found that walking in nature can improve your short-term memory, lower blood pressure, and has an overall de-stressing effect. Of course prolonged exposure to sunlight can have its downsides, from mere irritation to skin cancer. That is why people have to wear protection like  sunscreen, hats, and sunglasses as a precaution.
You may not think too much about it, but your eyes and the skin around them are very sensitive to sunlight when exposed too long. That's why a pair of sunglasses should always be in your person when you know you'll be spending time outdoors. Although picking out a pair of sunglasses seems simple enough, there are certain criteria that you have to check to ensure your sunnies are giving you the best protection. Here are some of the qualifications you can look for.
Ultraviolet Protection
Extreme dosage of Ultraviolet radiation can cause skin cancer so it is highly important that your sunglasses have UV protection on them, especially since the skin around the eyes are very sensitive. You should be able to know if a pair sunnies can block one hundred percent UV rays from its label. If they're not written, it's better to move on to the next pair.
The Right Tint
Sunglasses come in different shapes, sizes, and colors, which means they are not equally built to fight off UV rays. Dark colors such as brown, gray, and green are the ideal sunglass tint for everyday use. The darker tinted-glasses are for reducing the sun glare and eyestrain. Lighter colors such as yellow, rose,  and gold are ideal for the moderate light. They are ideal for snow-related sports because they help with depth perception and contrasts. Already decided to get one? OvernightGlasses can be of great help to deliver your glasses fast.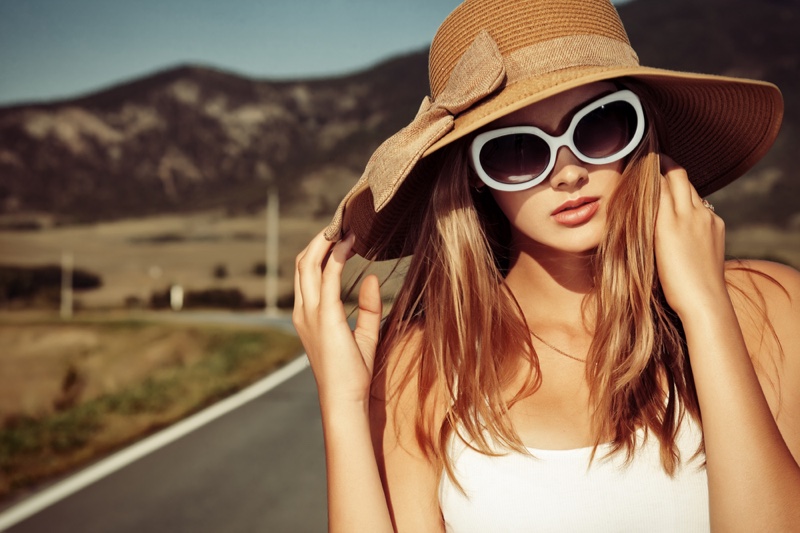 Well-Fitted
There is a fashion trend with celebrities wearing tiny, Matrix-like sunglasses lately; a throwback to when these sunglasses were very popular from the 90's. Cute as they may, these pairs do little in actually protecting your eyes. According to experts, a pair of sunglasses that do not fit well on your eyes means UV rays can still penetrate through them. This also rings true to janky pairs that sit too close or too far away from the eyes.
Right Lenses
Although this is more of a matter of style, picking the right kind of lenses can also affect the quality of your sunnies, experts say. Whether you want glass or plastic lenses, make sure you can see properly in them. Remember, buying the most expensive pair of sunnies doesn't always mean that they're the most effective ones. If you're not sure which lenses to choose, consult with your optometrist. Some people who have astigmatism, for instance, needs a special type of cylinder lens that a pair of gas station sunnies just don't have.
Material Matters
As mentioned, just because a pair of sunglasses are very expensive, it doesn't mean they're the most effective. However, a more pricey pair can also mean sturdier materials are used. So if you are known for being a little rough on your belongings, the well-made sunnies are your better choice.
Style
Last but not the least, you should buy a pair of sunglasses that fit your style. The last thing you want is meeting all the criteria on this list but you end up not wearing your pair because they are not just your style. If you are having trouble picking out a pair that you like, settle for a more neutral flair and color. That way, they can be easier to go with any outfit your wear for the day, or where you are going. You can wear it on a trip to the park, the beach, or a during hiking!
A pair of sunglasses are very helpful in reducing the risk of damage UV rays can cause to your eyes; make sure that you have a reliable pair when going outside. Take time to go through this list and do your best that your pair meet all the criteria listed. And remember, when in doubt, you can always consult with your optometrist.
Don't worry though, buying sunglasses online is easy and many sunglasses shops like Great Southern sunnies offer 30 day returns if you change your mind or your sunglasses aren't fit for purpose.