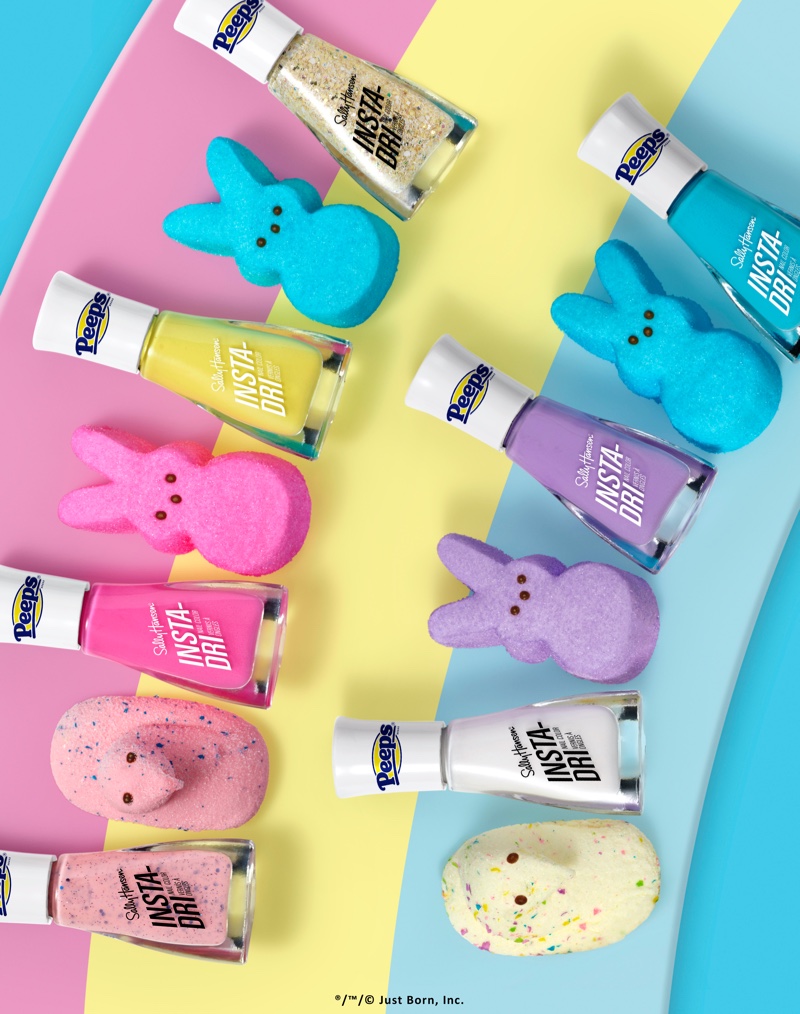 Easter is just around the corner, and the Sally Hansen Insta-Dri® X PEEPS® nail polish line is a great way to celebrate. This sweet and colorful collection is another collab between the two iconic brands with a delightful seven-shade collection perfect for the season.
This limited-edition collection is out now and features a variety of playful colors inspired by the iconic marshmallow treats, including PEEPS® Classic Chick, PEEPS® Pink Bunny, PEEPS® Blue Chick, PEEPS® Purple Bunny, PEEPS® Cotton Candy, PEEPS® Marshmallow, and PEEPS® Party Cake.
Sally Hansen Insta-Dri x Peeps Nail Polish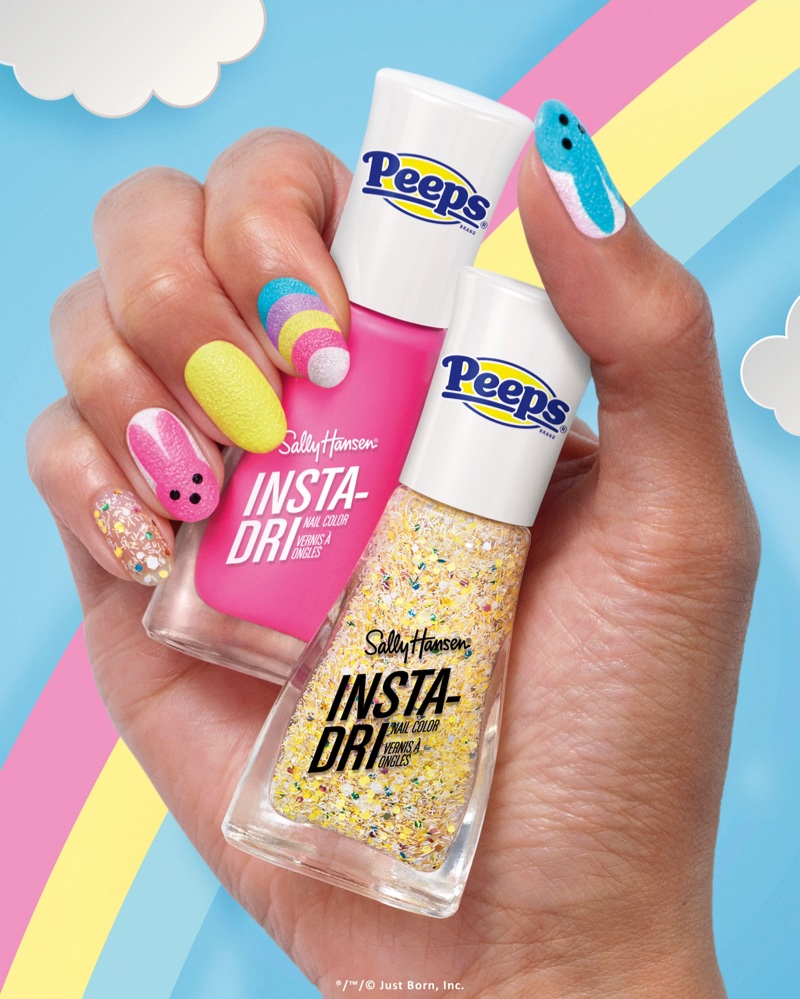 These nail polishes are a visual treat and come packed with Sally Hansen's Insta-Dri® technology, ensuring your nails dry in just 60 seconds and providing full coverage in a single stroke. At just $5.99 per shade, this collection is an affordable way to indulge in some Easter-inspired fun.
Whether you're looking to create spring-ready ombre nails or add a touch of glitter to your look, the Sally Hansen Insta-Dri® X PEEPS® Nail Polish Collection has you covered.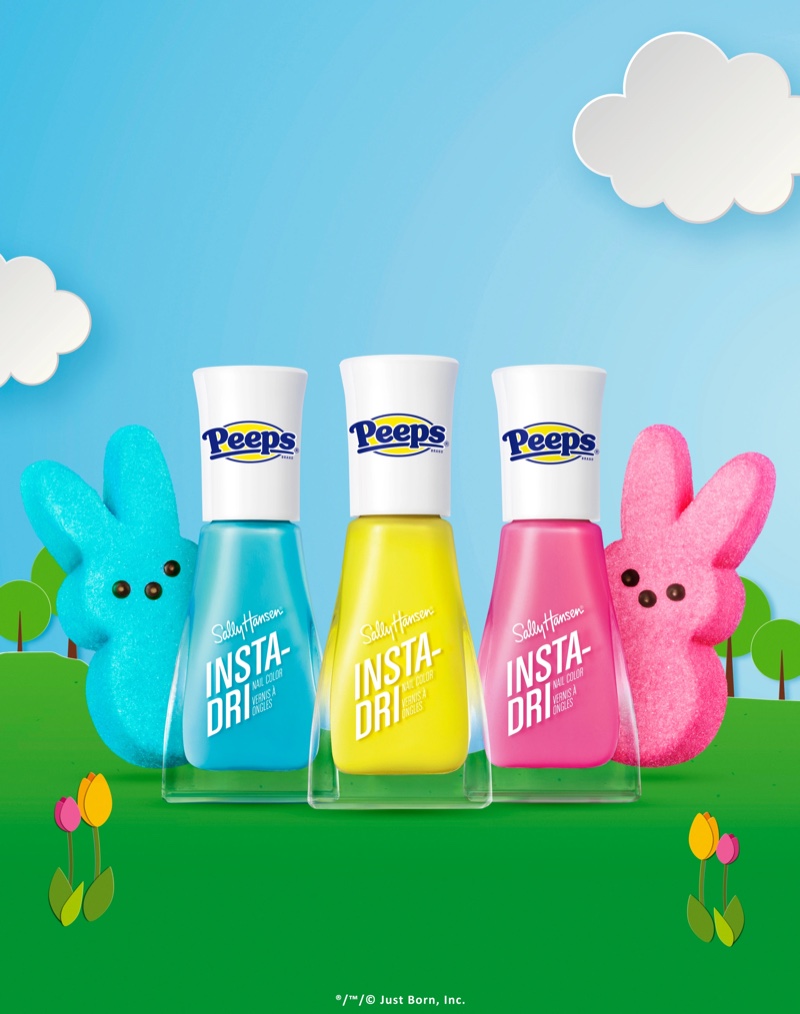 In the press release, Celia Tombalakian, Vice President of Global Marketing for Sally Hansen, expresses excitement about the successful first partnership with PEEPS® and how they loved seeing customers using the polishes in creative ways, from nail art to Easter basket additions. Tombalakian added they're looking forward to bringing more smiles with their second collaboration this spring.