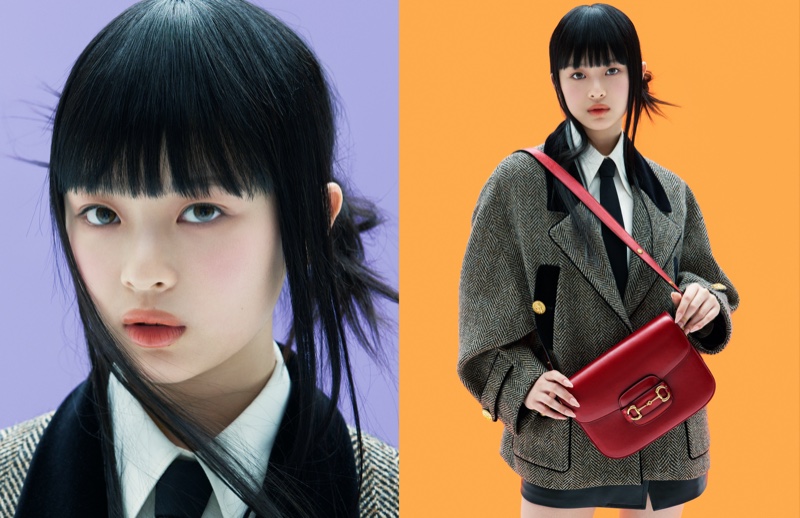 Gucci has just unveiled its latest Horsebit 1955 bag campaign, starring leading ladies Halle Bailey, Hanni, and Julia Garner. The ads are all about celebrating powerful women in the spotlight, showcasing their unique styles and personalities against vibrant backdrops. Mert & Marcus masterfully captured these portraits, giving us a fresh and exciting glimpse into the world of Gucci.

The Horsebit 1955 collection encapsulates Gucci's commitment to tradition, craftsmanship, and innovation. The handbag's double ring and bar emblem, introduced in 1953, pays homage to Gucci's equestrian heritage. This versatile collection offers a variety of sizes, colors, and materials while seamlessly bridging the gap between the past and the present.
Hanni for Gucci Horsebit 1955 Bag 2023 Campaign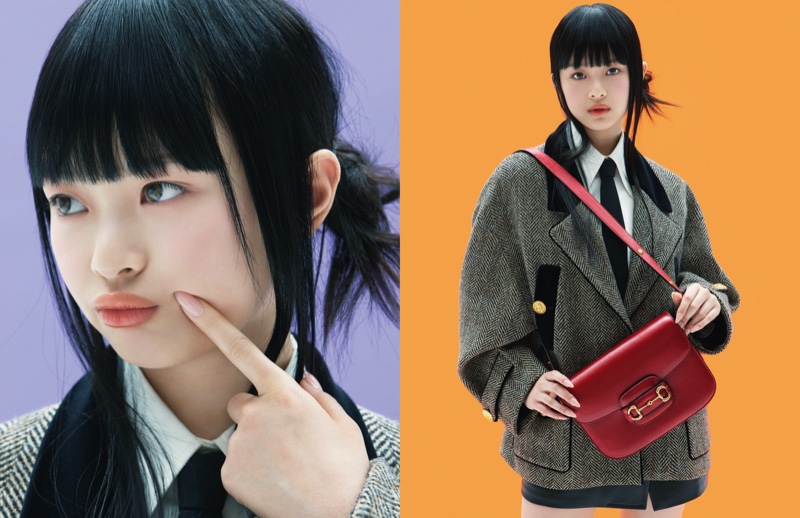 K-Pop sensation Hanni from the group NewJeans also joins the campaign, sporting a striking red version of the handbag with an oversized grey jacket and necktie. She shows off a chic and messy hairstyle with bangs in the images.
Halle Bailey for Gucci Horsebit 1955 Bag 2023 Campaign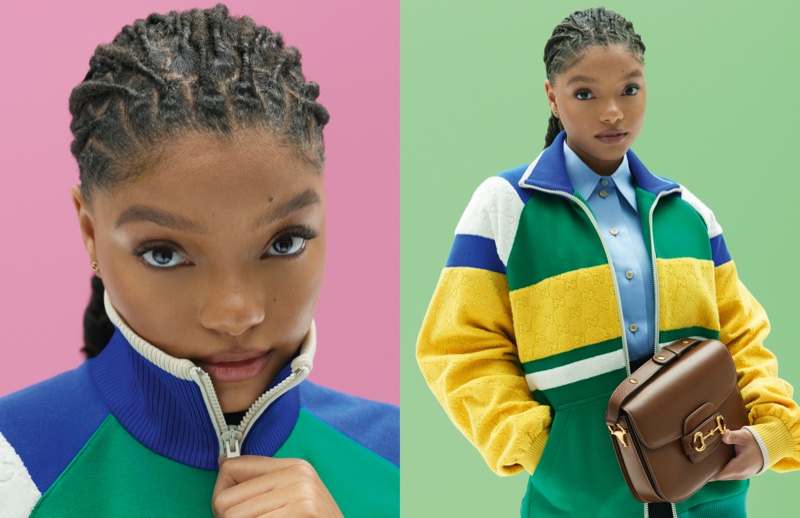 Making her debut for the Gucci brand, Halle Bailey shines wearing a stylish brown leather version of the Horsebit 1955. The Little Mermaid star looks effortlessly cool, pairing the bag with a color-blocked zip jacket and a buttoned-up blue shirt.
Julia Garner for Gucci Horsebit 1955 Bag 2023 Campaign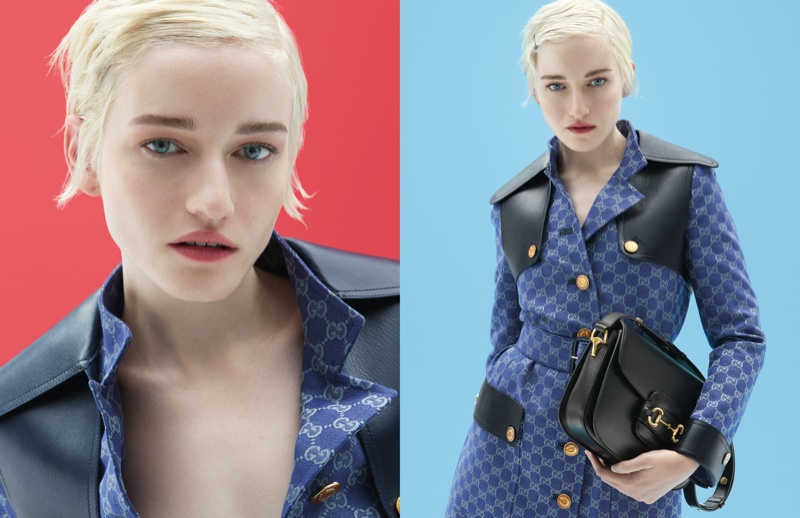 You might recognize Julia Garner from the Gucci Guilty fragrance campaign alongside A$AP Rocky and Elliot Page. The Ozark actress stuns in this new campaign, rocking a chic blue printed trench coat and the sleek Horsebit 1955 bag in black.