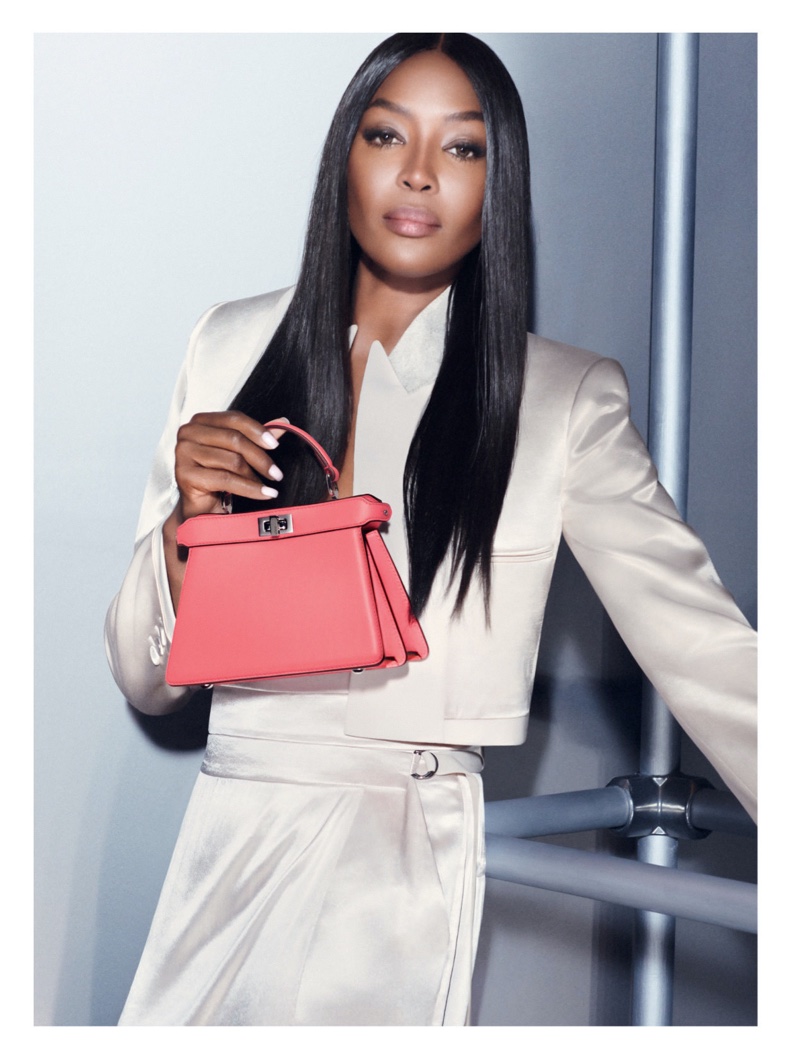 Fendi's Peekaboo bag takes the spotlight with a spring-summer 2023 campaign. It features none other than the extraordinary Naomi Campbell. Known for its classic trapezoidal silhouette and twist-lock, this iconic accessory first debuted in 2009.
It has since become a fashion staple that exemplifies Fendi's spirit of blending artisanal tradition, experimentation, and creativity. The striking Fendi Peekaboo spring 2023 campaign, photographed by the talented David Sims, showcases the supermodel posing in stunning studio portraits for the Italian luxury brand.
Fendi Peekaboo Spring 2023 Campaign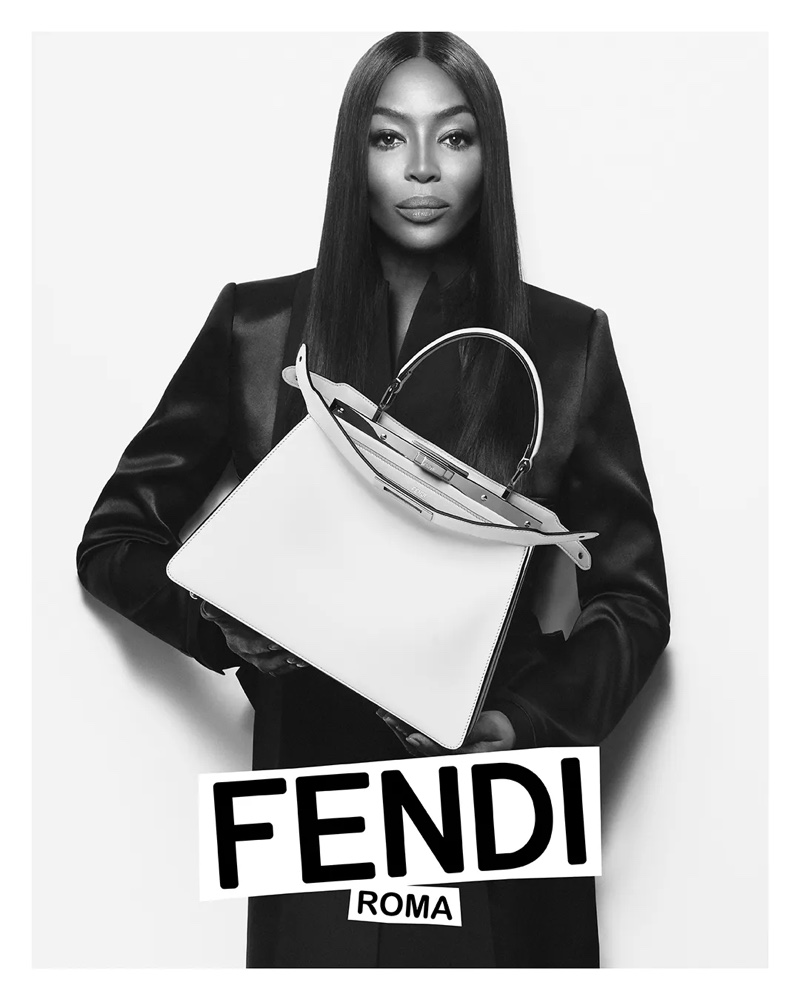 The legendary model, who has long been a symbol of bold feminine energy, perfectly encapsulates the strength of character that the Peekaboo represents for women worldwide.
Naomi Campbell dons sleek apparel designs by womenswear creative Kim Jones, while the Peekaboo itself is designed by Silvia Venturini Fendi. Melanie Ward masterfully styles the shoot, with hair by Shay Ashual and flawless makeup by Angloma.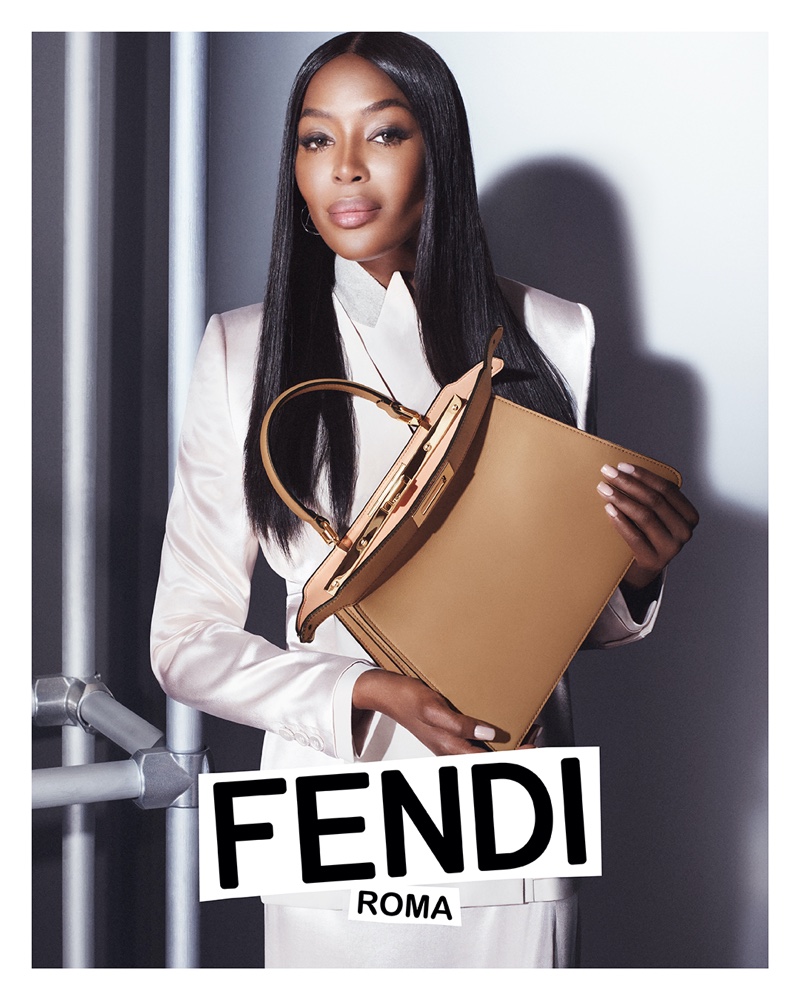 In addition to the Peekaboo bag, Campbell is seen wearing tailored coats that add an extra touch of elegance to the campaign. Fendi's Peekaboo is known for its iconic codes, unique shape and twist-lock closure, and timeless quality that can be cherished and passed down through generations.