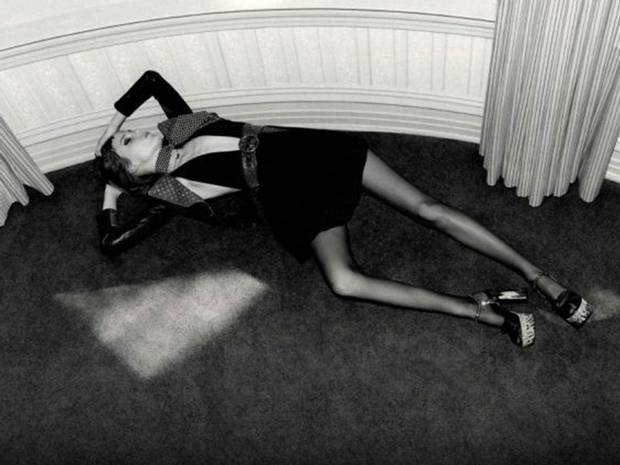 The UK's Advertising Standards Authority has banned yet another fashion advertisement—this time a Saint Laurent campaign featuring model Kiki Willems. The image, photographed by the brand's creative director Hedi Slimane, was the subject of a magazine reader's complaint and deemed "irresponsible" by the organization. In a statement released via BBC, the ASA noted that the model's rib cage was exposed and her thighs and knees appeared to be a similar width.
"We therefore considered that the model appeared unhealthily underweight in the image and concluded that the ad was irresponsible," the ASA wrote in its statement.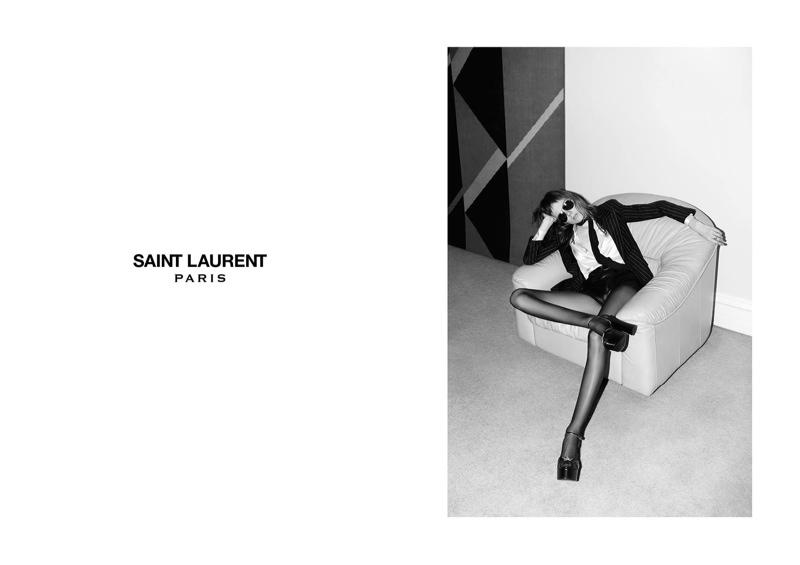 Saint Laurent is not alone in being targeted by the group. Recently, the ASA has come after Miu Miu and Tom Ford for inappropriate advertisements.