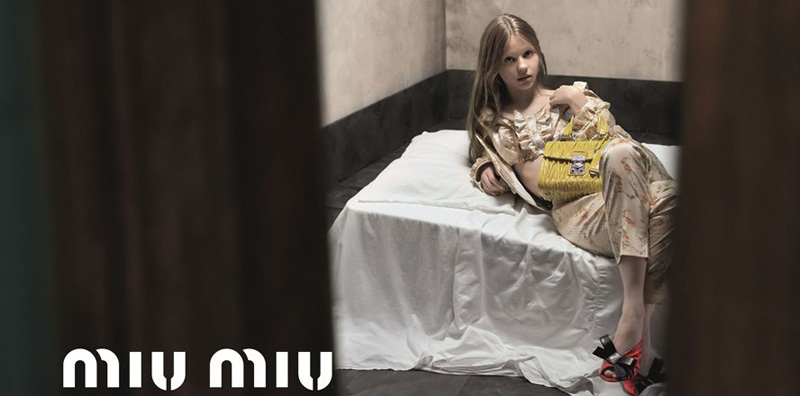 Another day, another advertisement getting in trouble by the UK's Advertising Standards Authority. An image from Miu Miu's spring 2015 campaign starring 22-year-old actress Mia Goth was seen as being "sexually suggestive." The ASA (via the Guardian) released a statement saying that the bed and young appearance of the model made it inappropriate
"We considered that the crumpled sheets and her partially opened mouth also enhanced the impression that her pose was sexually suggestive," says the organization. Keep in mind that this was only based off of one complaint.
You may remember that the ASA also recently banned a Cara Delevingne advertisement for Tom Ford from appearing within 100 meters in front of a school.