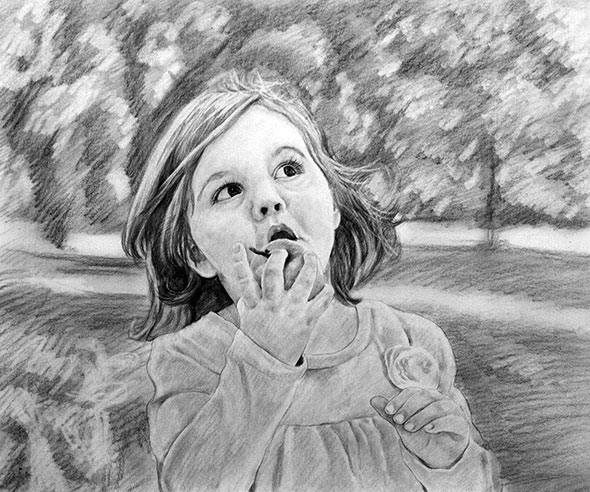 Finding the right gift for a girlfriend can be a major challenge. After all, many girls are very picky about the sorts of gifts that they like to receive. However, sometimes, the right gift can make all of the difference in a relationship. So, it can be very important to get one's girlfriend a gift that is truly special and highly meaningful to her.
One such gift that can meet these criteria is a custom painting from Paint Your Life. Paint Your Life is a company that turns photos into stunning paintings. The company has a team of extremely talented artists who do this work for the company. All of the artists are master painters who specialize in creating breathtaking paintings that are based on photos.
So, anyone who wants to impress his or her girlfriend with a fantastic gift can commission a painting or a charcoal drawing from Paint Your Life. The process is very simple and it only takes a couple of weeks to get the painting from the company. All that is required is for the buyer to choose the photo that the painting will be based on, the painting style, and the size. Then, Paint Your Life will take care of the rest.
Ulf's Paint Your Life story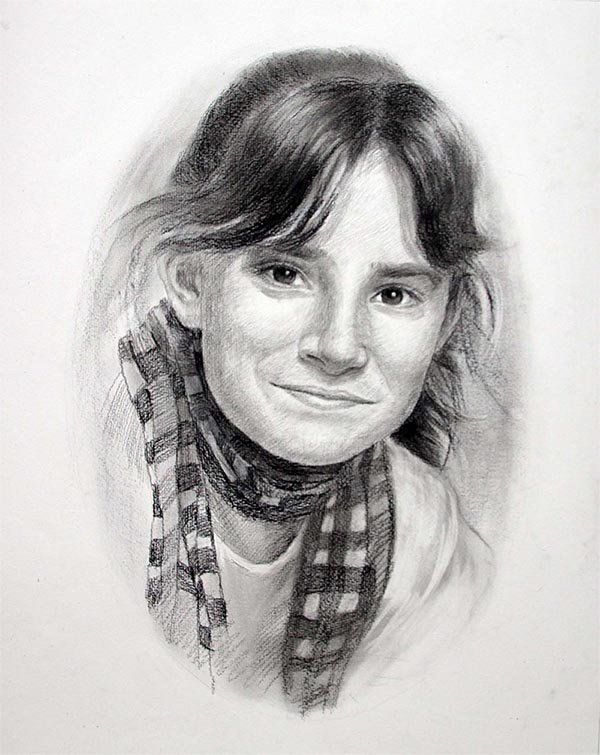 Ulf wanted to do something very special for his girlfriend's birthday. He knew he wanted to get her something that she would love, but he didn't know quite what to get her. After stumbling across Paint Your Life and seeing how talented the artists are on the site, Ulf decided to commission a custom painting from the company based on a photo he took of his girlfriend. This is what Ulf had to say about his experience with Paint Your Life:
"My girlfriend and I were on holiday and I took a picture of her. We both love this picture and I think it really reflects the mood and she loves this shot. I ordered an oil painting and it was incredible how well it reflects what we both feel. I gave 'us' this painting for her birthday. We really think it is good."
As one can see from the painting, the artist was able to capture Ulf's girlfriend in incredible detail. The picture is extremely realistic and captures all of her features perfectly. The artist also did the ocean background exceptionally well. Now, because of this painting, Ulf and his girlfriend will be able to reminisce on their wonderful vacation forever!
Vacation photos are great choices!
When one is choosing a photo to use for a Paint Your Life painting, vacation photos often make for excellent choices. There are many reasons why this is the case. First, there is often an exotic or romantic background. Second, many couples take a lot of photographs on their holidays and so there is a good chance, there will be a perfect photo. Finally, third, a lot of people look tan when they are on vacation, which is often considered a very good thing!
So, people who are trying to find the perfect photo to use in a Paint Your Life painting should try looking through their vacation photos to see if they can find a great one. Couple photos and individual photos both make for excellent paintings to give to one's girlfriend on a special occasion.
However, regardless of what picture a person chooses to have painted by an artist from Paint Your Life, the painting will come out fantastic. As long as it features one's girlfriend or something or someone she cares about, there is a very good chance that she is going to be thrilled with the painting.
A wonderful surprise
One of the main reasons why Paint Your Life paintings are so special is because they are a wonderful surprise. People expect to get many different types of gifts on special occasions such as restaurant gift cards, clothing, electronic devices, etc. However, very few people expect to receive an amazing custom painting based on a photo from their lives.
So, by giving a custom portrait painting on a special occasion, one can truly surprise one's girlfriend and give her something she never could have guessed. For many people who receive custom Paintings from Paint Your Life, the surprise is just as pleasing as the actual gift is. In fact, people who receive Paint Your Life paintings as gifts often reflect fondly on the surprise for many years after they receive the gift.
So, anyone who is struggling to figure out what to give his or her girlfriend for a special occasion can give a custom painting from Paint Your Life and create a true surprise!
You can see a custom couple painting from Paint Your Life painting come to life here:
16032020093153_272707 from PaintYourLife.com on Vimeo.