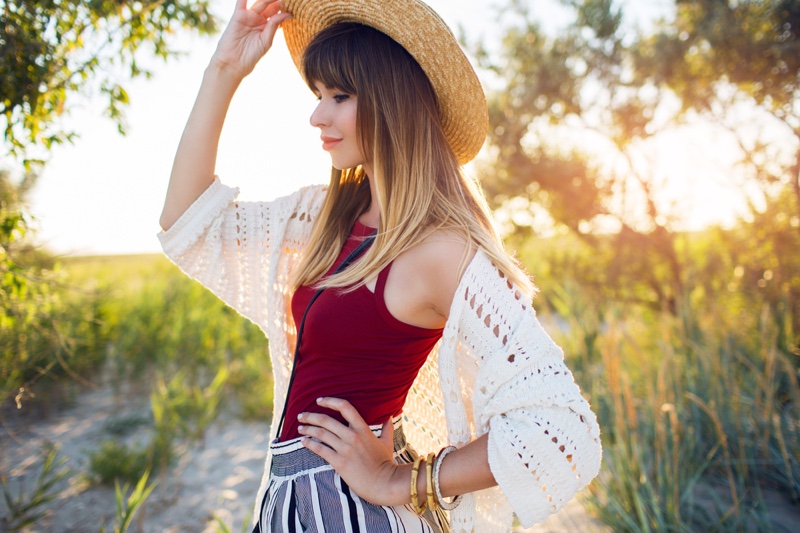 Whether you're a dedicated fashionista who spends hours each week going through the latest blog updates and magazines, or someone who only occasionally pays attention to what's new in the world of fashion, it pays to be up to date on the latest trends so you know how to wear them, and which trends you want to incorporate into your wardrobe. Many trends are making their presence known right now. Here are some of the key clothing ones to put on your radar.
Disco Collars
Collars are going big in 2020. Think back to the disco collars seen in movies like Saturday Night Fever and worn by the Studio 54 set, and you'll have the current look in mind. Designers are showing that disco is not dead by incorporating exaggerated collars into coats, jackets, and button-downs. In particular, the trend is for collars in contrasting colors to the rest of a piece, as this heightens the impact. The modern collar style is long and pointy and adds extra oomph to an outfit even when layered underneath sweaters and blazers.
Crochet
A few years ago, quilting was all the rage. Now, though, the handmade fiber art look is evolving and crochet is where it's at. This year, crochet makes a comeback with a cool update that sees it in everything from sweet, feminine dresses and interesting evening wear to beachy cover-ups and polished suits. Designers have been using the flexibility of crochet to think differently and have used the medium in many fun ways. Give your outfits more of a homespun, earthy vibe while still staying sexy with skin-baring bra tops and crop tops, lace-like crochet dresses in bright colors, or cool jackets with crochet details.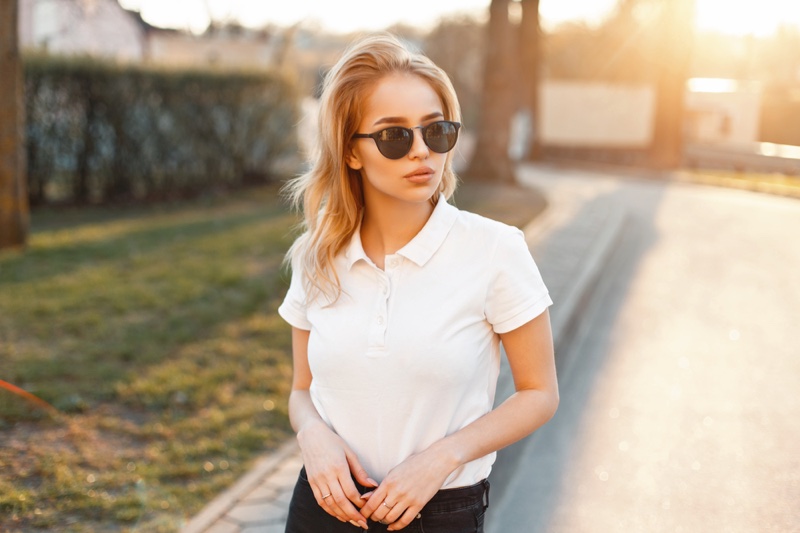 Polo Shirts
If you're looking for a 2020 fashion trend you can get on board with that's comfortable and works for numerous settings, go check out the latest offerings in polo shirts. Last year the Paris Fashion Week catwalks were full of the traditionally sport design, although in all sorts of updated takes. Today's modern polo shirts for women are worn alone or under a sparkling dress, made in short and long-sleeved styles, and come in fabrics, shapes, and shades to suit every size, complexion, and taste. You'll find polo shirts in pastel shades and bright hues, in plain designs or bold patterned ones, and with strong stripes or subtle texture. All are wearable and fresh. Polo shirts are one of the many sports clothing items that have entered mainstream fashion.
Hot Pants
Kylie Minogue may have put hot pants on everyone's minds back in 2000 when she donned gold short shorts for her "Spinning Around" music video, but today, in 2020, a whole lot of new fashionistas are getting in on the trend of showing a lot of leg. Hot pants were seen on many spring 2020 fashion runways, whether as teeny tiny knit shorts, look-at-me spandex, or itty bitty denim cutoffs. If you don't feel comfortable baring so much skin but still want to be on-trend, ease into the Daisy Duke look by pairing your short shorts with black tights. Also, balance out the showing off of skin by wearing long sleeves or a jacket on top.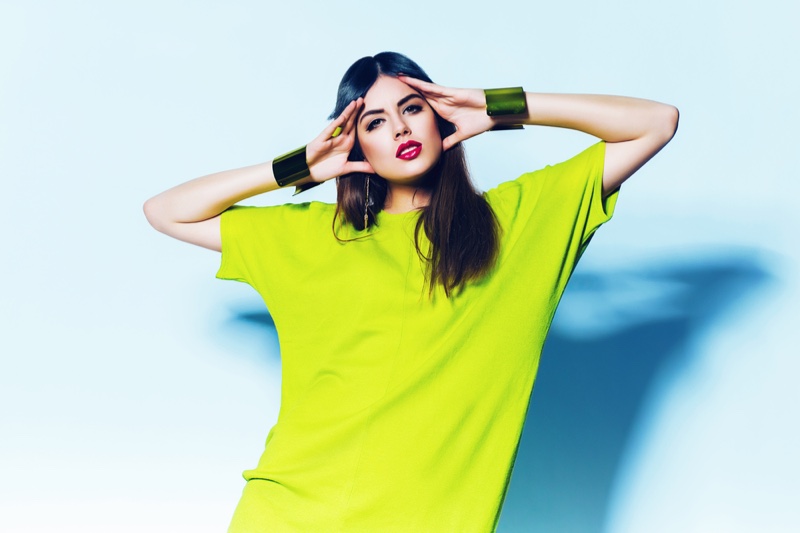 Highlighter Hues
If one of your resolutions for 2020 is to be more bold and adventurous, a trend to pay attention to is that of wearing highlighter hues. It's not for the faint-hearted, but donning clothes in fluoro yellow, orange, pink, blue, and green will show your confidence and ensure you stand out wherever you go. Many designers have opted for the "go big or go home" mindset in this trend by creating whole outfits in these bright shades, such as striking neon maxi dresses or full suits in highlighter shades. However, if you want to be more subtle with it, pair a boldly colored top, pant, or skirt with a simple black, white, or tan item on your other half.
Puffy Sleeves
Those who have checked out the fashions on the red carpet at awards shows in recent months will have noticed the trend for puffy sleeves. Perfect for the romantic at heart and those looking to add a little oomph to their outfits, dramatic, voluminous sleeves are both chic and sexy. Find the trend in formal dresses, casual tops, high-collared shirts, tailored jackets, and even soft cardigans.
If you're keen to update your wardrobe ASAP, be on the lookout for clothes that follow any of the trends above. Try out new looks and see which feels right to you, for your body, personality, and tastes, as 2020 progresses.