Hunter & Gatti - Photographers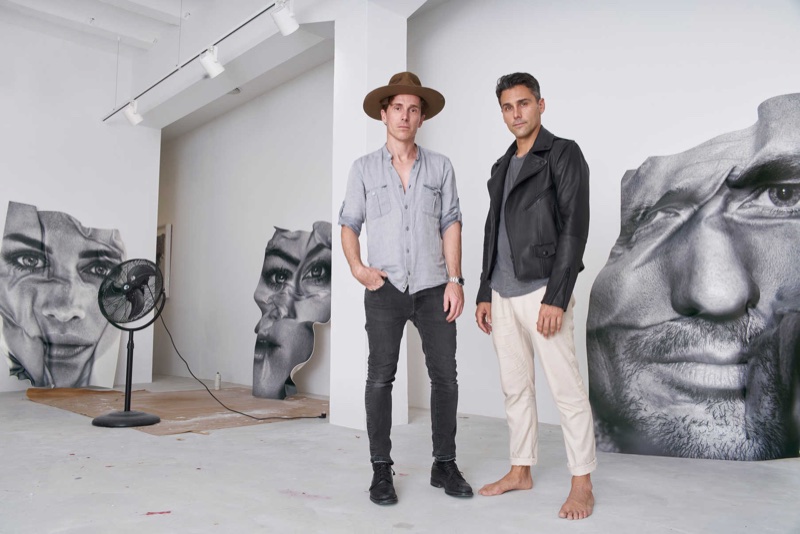 With their innovative outlook on art, film, and photography, Hunter & Gatti has established themselves as an internationally recognized creative duo within the fashion and art world, expanding effortlessly from their headquarters in Barcelona to New York City.
The founders and artistic minds behind Hunter & Gatti, Cristian Hunter and Martin Gatti have known each other for over a decade. Working together as art directors, they have successfully produced numerous campaigns for fashion brands such as Burberry and Diesel. Hunter & Gatti decided to explore even further the infinite possibilities of transformation, turning something as temporary as a fashion editorial, with its clearly commercial appeal, into something completely different and original, a unique piece of art. Thus, Hunter & Gatti was born. Creating a holistic image for each individual brand, Hunter & Gatti immerse themselves in all aspects of development including creative initiatives, art direction and photography.
This creative duo has worked side by side with iconic clients such as Hugo Boss, Kenneth Cole, Massimo Dutti, Carolina Herrera, Swarovski, Sony Music and Guess as well as magazines like Vogue, Esquire and Flaunt who have applauded their ability to produce exemplary work. Globally recognized for their artistic style and creative aesthetic, Hunter & Gatti have also produced an array of fashion films. Their constant need to revitalize their outlooks and perspectives on the world is what keeps their creativity flowing, giving them immense success within the art and fashion world.
Website: HunterandGatti.com
Agency: HG Art Gallery
Facebook: Hunter & Gatti
Instagram: hunterandgatti