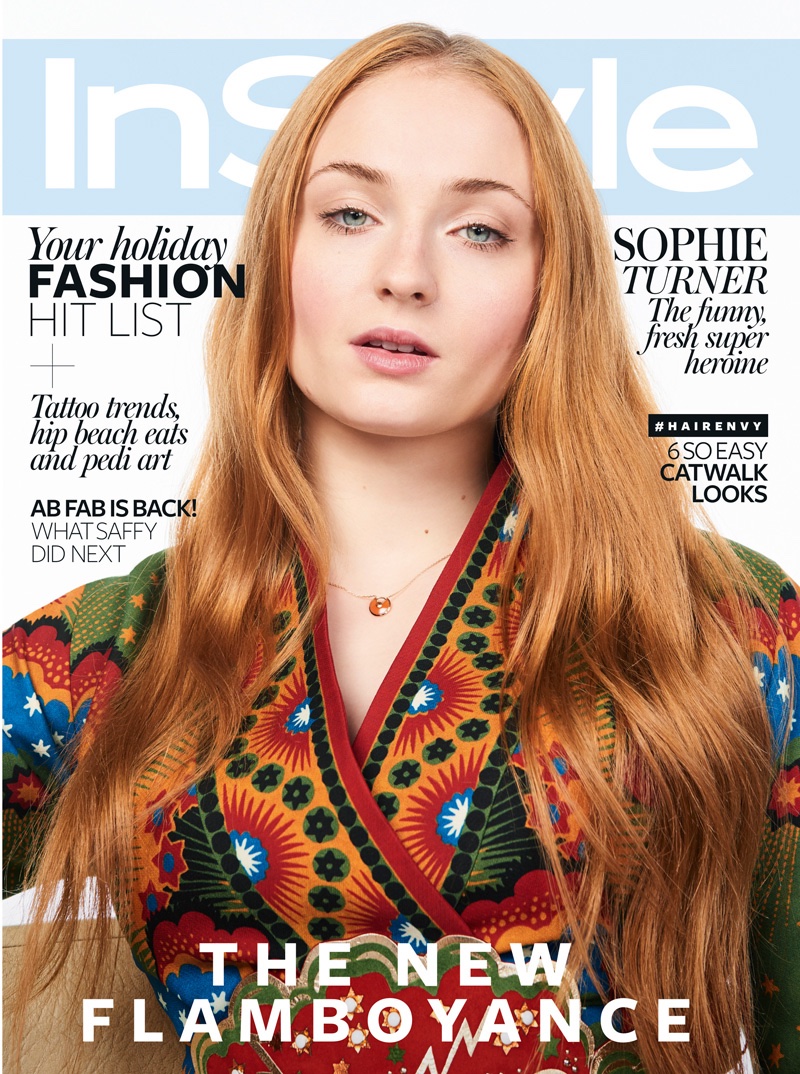 Actress Sophie Turner lands the July 2016 cover of InStyle UK, wearing a colorful top with a psychedelic print. Inside the magazine, the actress poses in Eltham Palace, an art deco house in Greenwich, London. For the feature, Sophie wears styles from the pre-fall collections including long tunics and knitwear photographed by Tung Walsh.
In her interview with British InStyle, Sophie talks about growing up in the public eye, her dating life, being self-critical and more. Talking about being publicly criticized, the redhead reveals, "That's probably the thing I've struggled with the most. At first, it was the character [Sansa Stark]…When people started to know my name, as well as the character's name, that was kind of difficult."
Related: Sophie Turner Poses for ASOS Magazine, Talks X-Men Character
Sophie Turner – InStyle UK – July 2016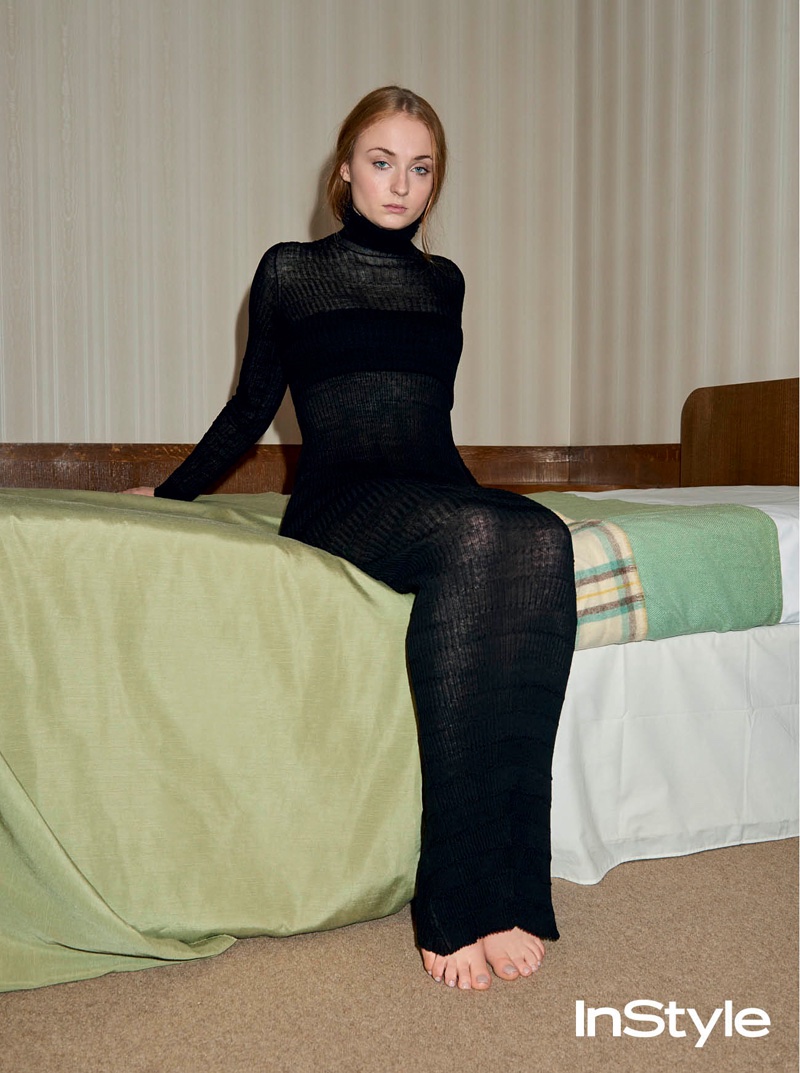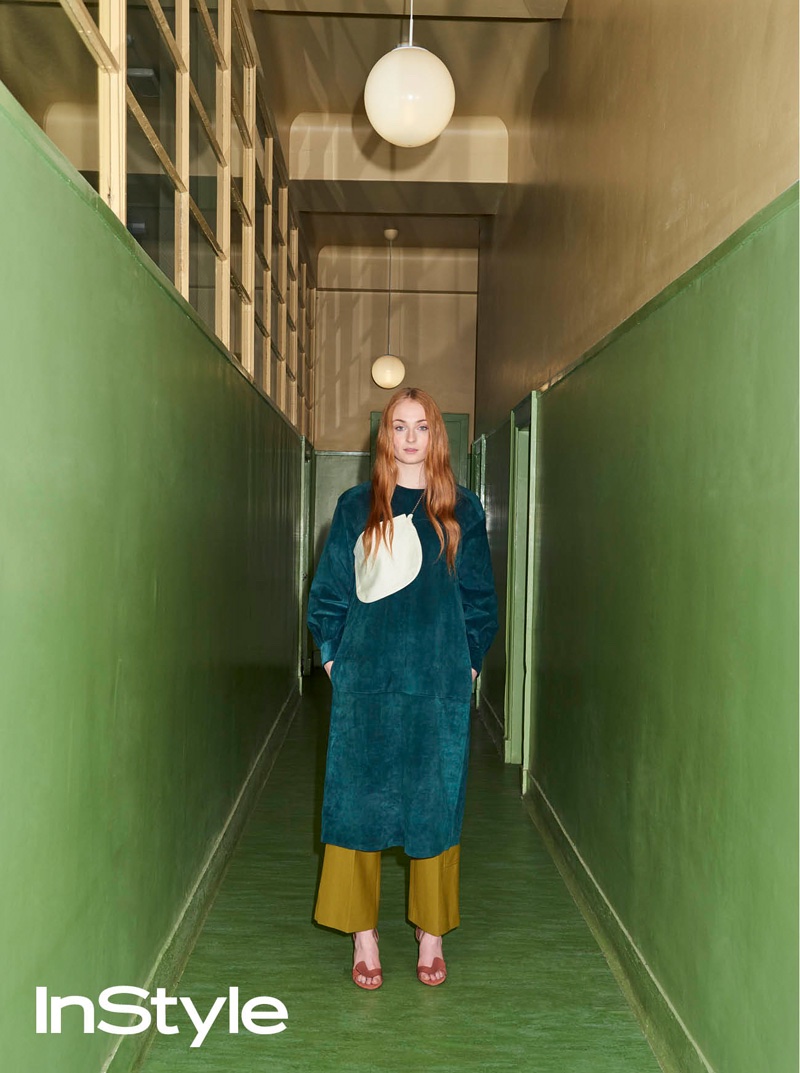 "From 16 to when I turned 19, they were quite hard years. You're in the prime of puberty; your body is changing, your face is changing, and people still saw me as that 13-year-old girl, with no body, and thought that's how I should look forever. So, growing up and having my body transform, and my hormones, and people watching and commenting on that – that was tricky."
To read the feature in full, see the July issue of British InStyle, on sale now. The magazine is also available as a digital edition on Apple Newsstand.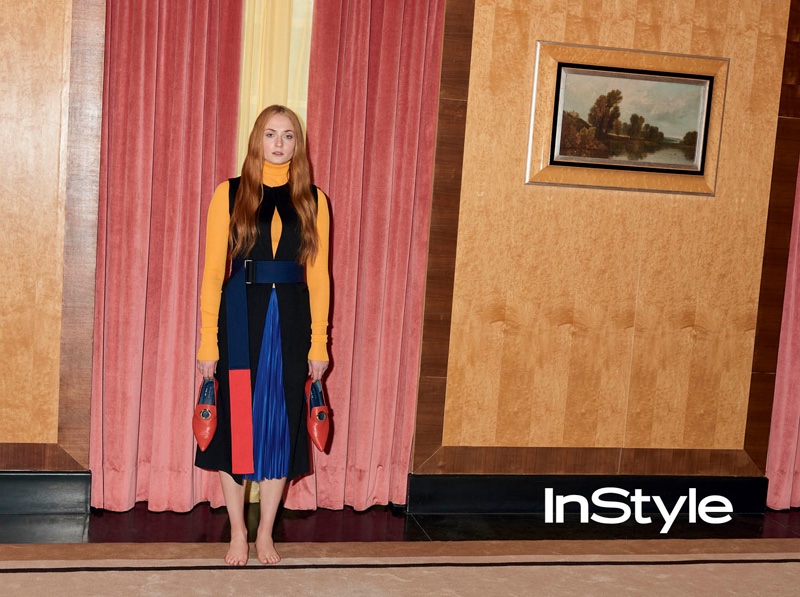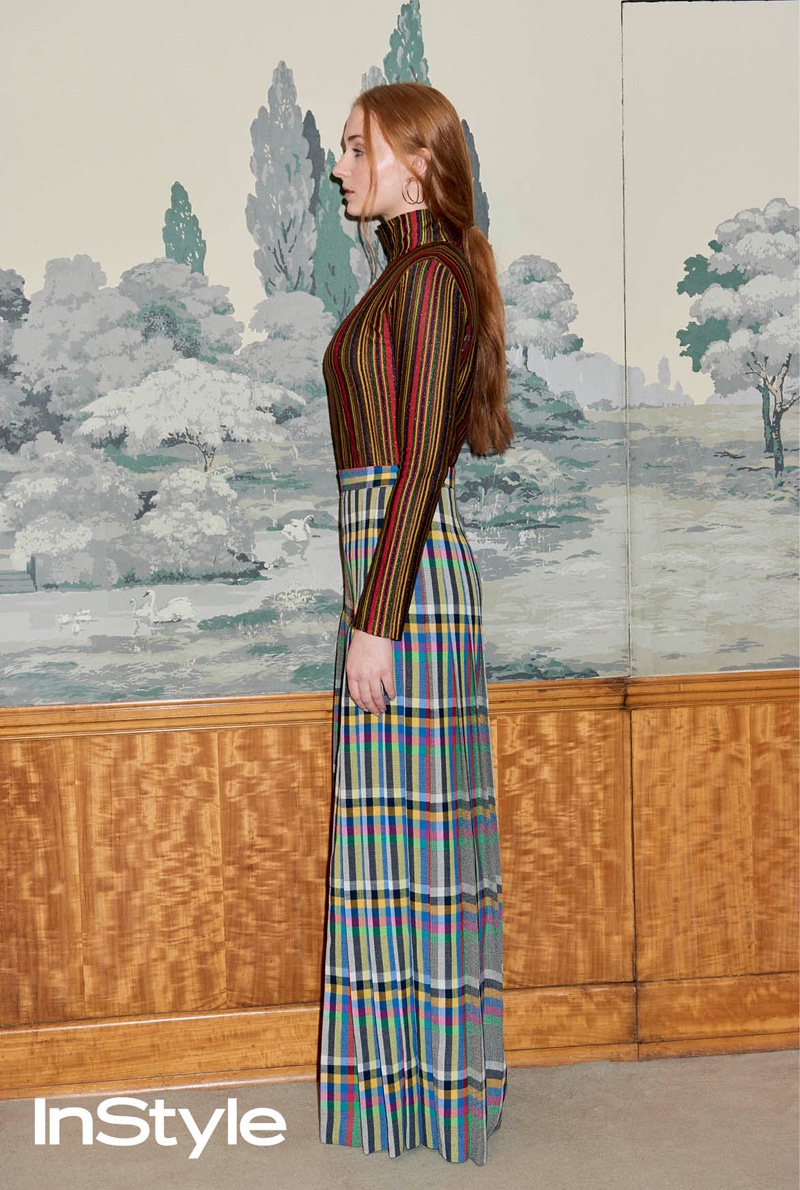 Sophie Turner – X-Men: Apocalypse Poster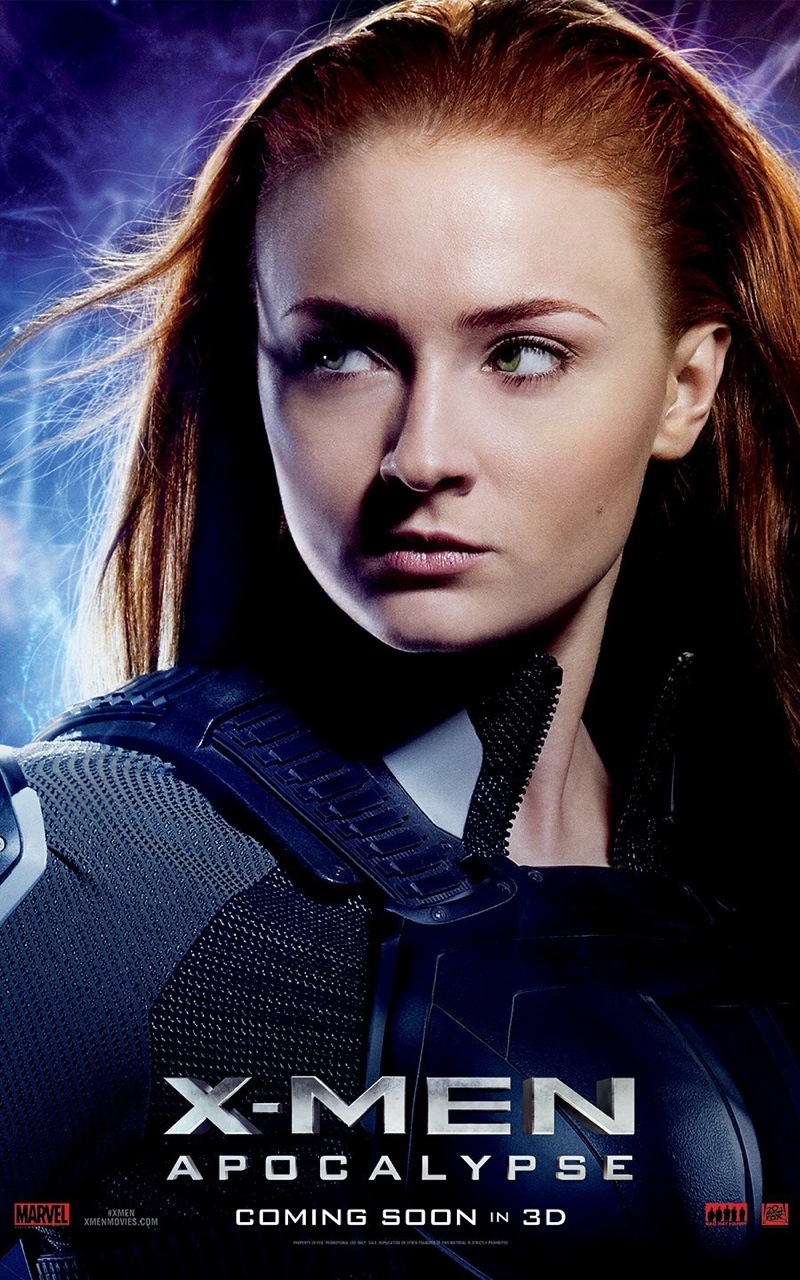 Out in theaters now, Sophie Turner takes on the role of a young Jean Grey in 'X-Men: Apocalypse'. About starring in the major franchise, Sophie says, "This is going to be the worst X-Men so far, because I'm in it. When you're outside something, you think, 'That is amazing, I would love to be in that.' But when you are in it, you think, 'Is this going to be any good?'"