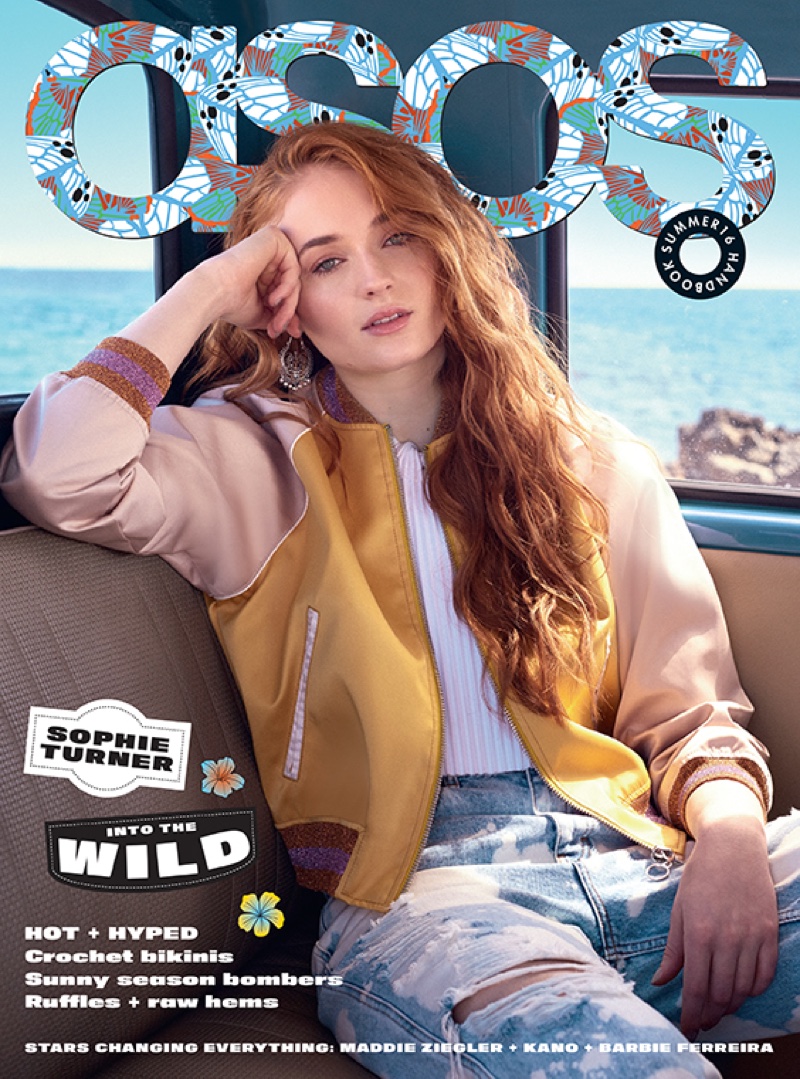 'Game of Thrones' and 'X-Men: Apocalypse' star Sophie Turner graces the summer 2016 cover of ASOS Magazine, looking casual chic in a bomber jacket and ripped denim. Inside the magazine, the actress poses in trendy looks for the glossy spread. Sophie wears a mix of embellished tops, slip dresses and lightweight jackets for the seaside lensed images.
In her interview, Sophie talks about hanging out with Jennifer Lawrence, playing Jean Grey in 'X-Men: Apocalypse', using Tinder and more. She says about relating to her 'X-Men' character, "Jean is surrounded by likeminded people but still feels alone. I think that's what I really related to. It can get so lonely sometimes…I like to be surrounded by people, but I want to be alone – alone, but still in the company of others!"
Related: Sophie Turner Poses in Romantic Looks for The Edit
Sophie Turner – ASOS Magazine – Summer 2016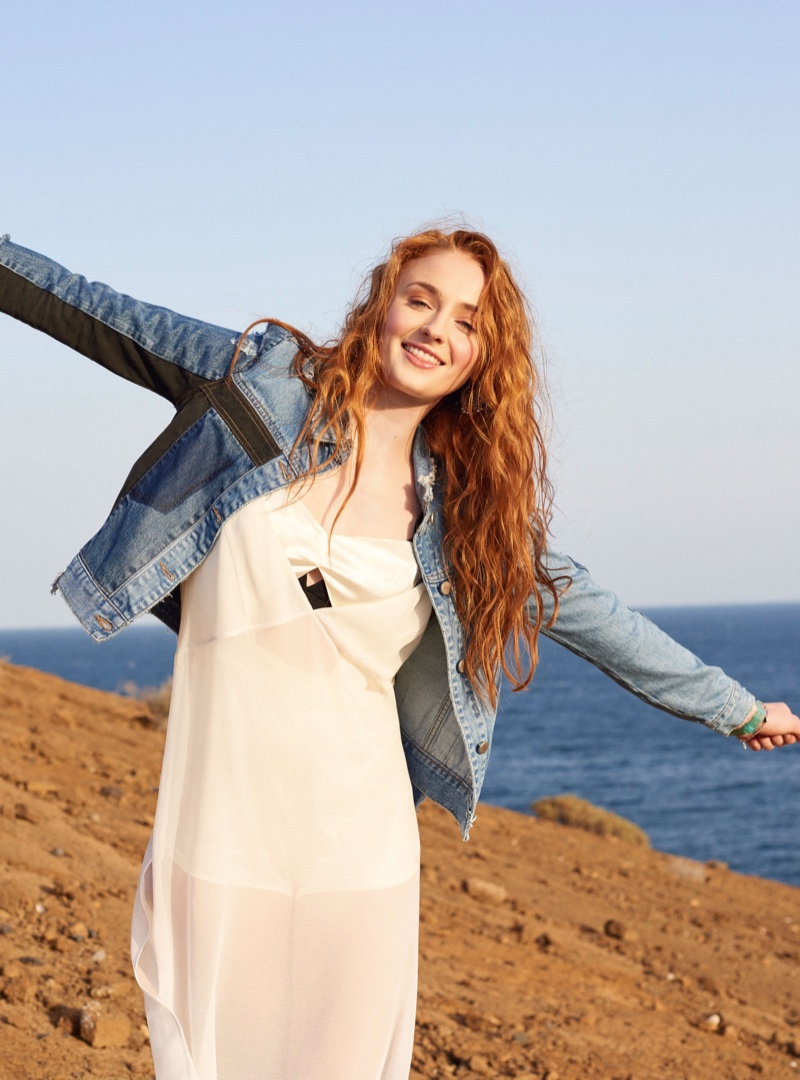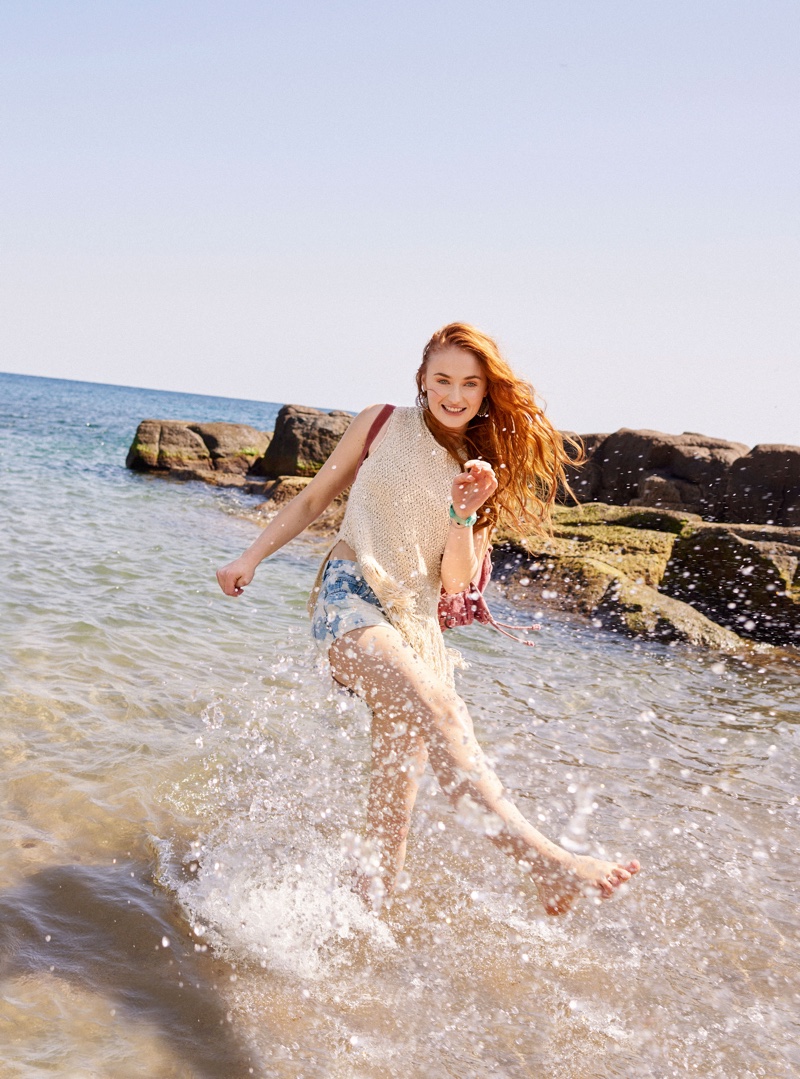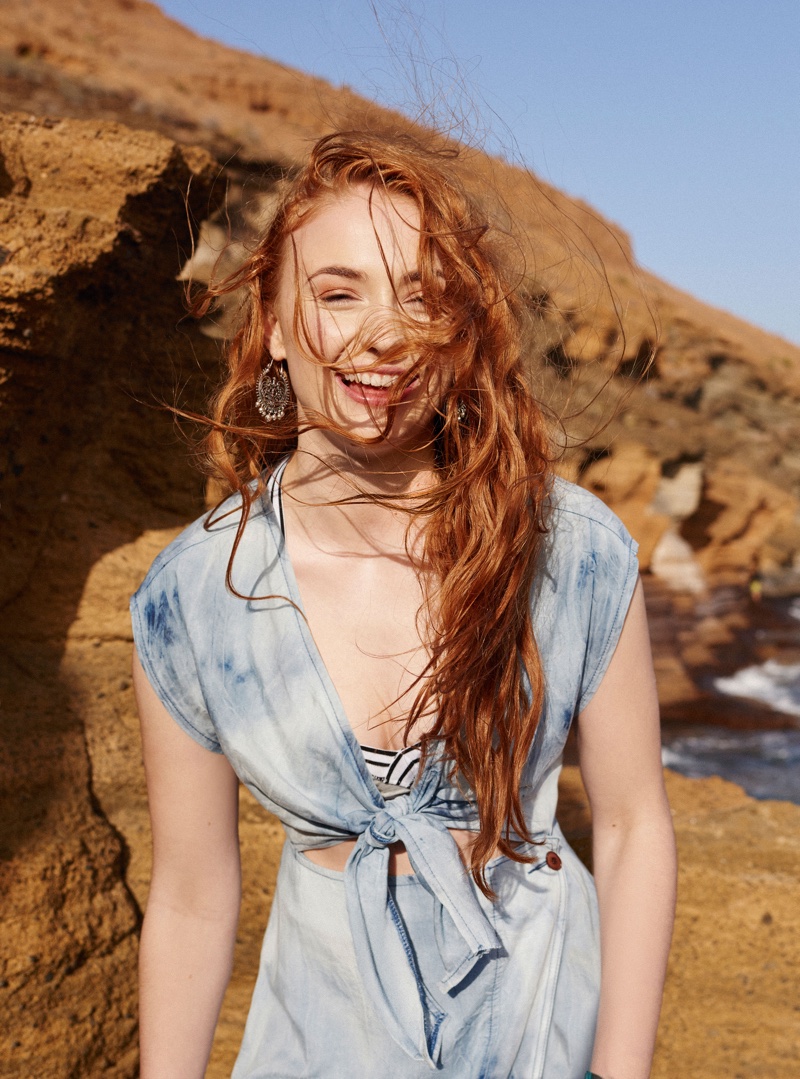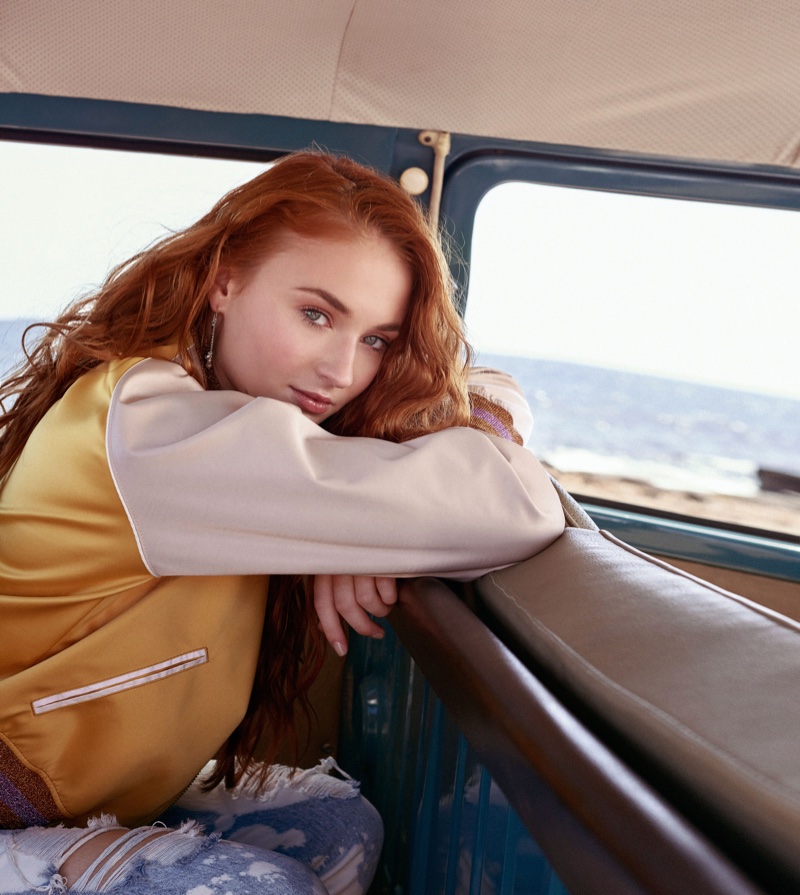 Sophie Turner – X-Men: Apocalypse – London Premiere
In addition to her recent cover story, Sophie Turner also stepped out on May 9th at the BFI IMAX in London, England, to attend the 'X-Men: Apocalypse' premiere. The redhead was joined by co-stars Olivia Munn, Jennifer Lawrence, Alexandra Shipp and more on the red carpet. Sophie opted to wear a black Balmain dress with cutout detail and Jimmy Choo pumps at the event.