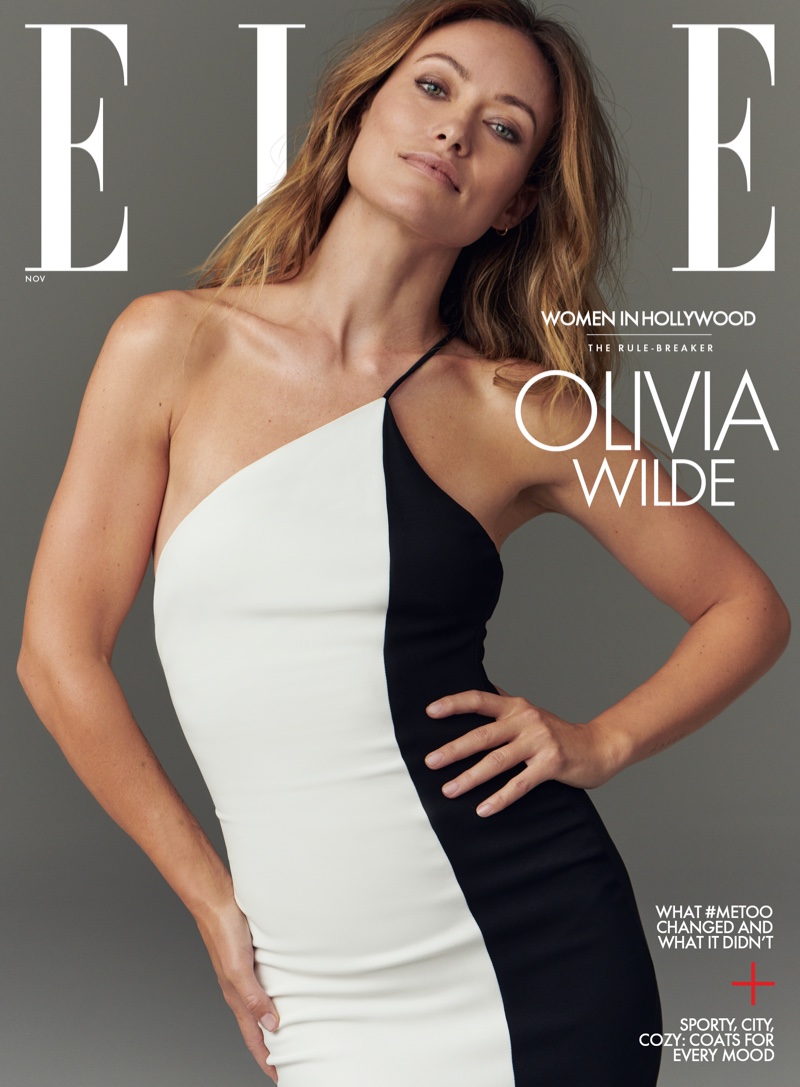 Olivia Wilde, an actress as well as a director, graces the cover of the November 2022 issue of ELLE US, where she poses for the Women in Hollywood issue. In the newsstand image photographed by Cass Bird, she wears a black and white asymmetrical Ralph Lauren Collection dress.
Cover Shoot: Olivia Wilde for ELLE US November 2022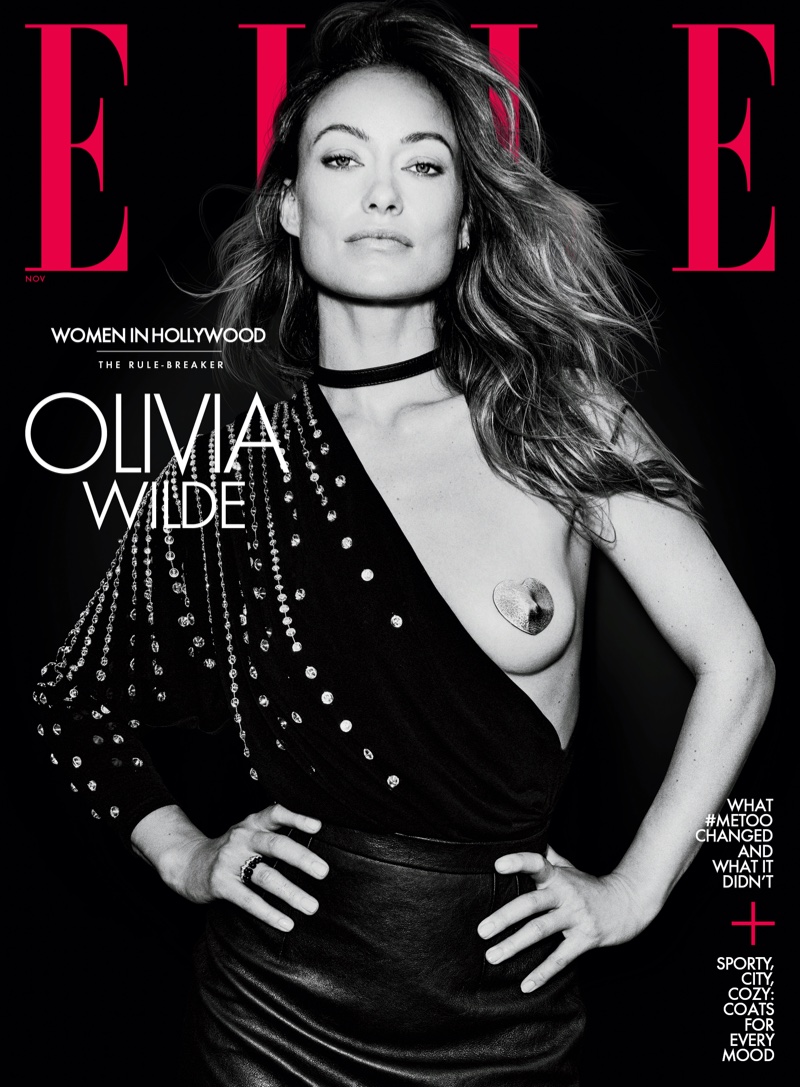 In addition, the star bares some skin for the subscriber's cover while dressed in a Gucci top and skirt and accessorizing with a Cartier ring. Olivia Wilde is featured in the latest issue of the fashion glossy, wearing designs from leading labels such as Celine, Michael Kors Collection, and Prada.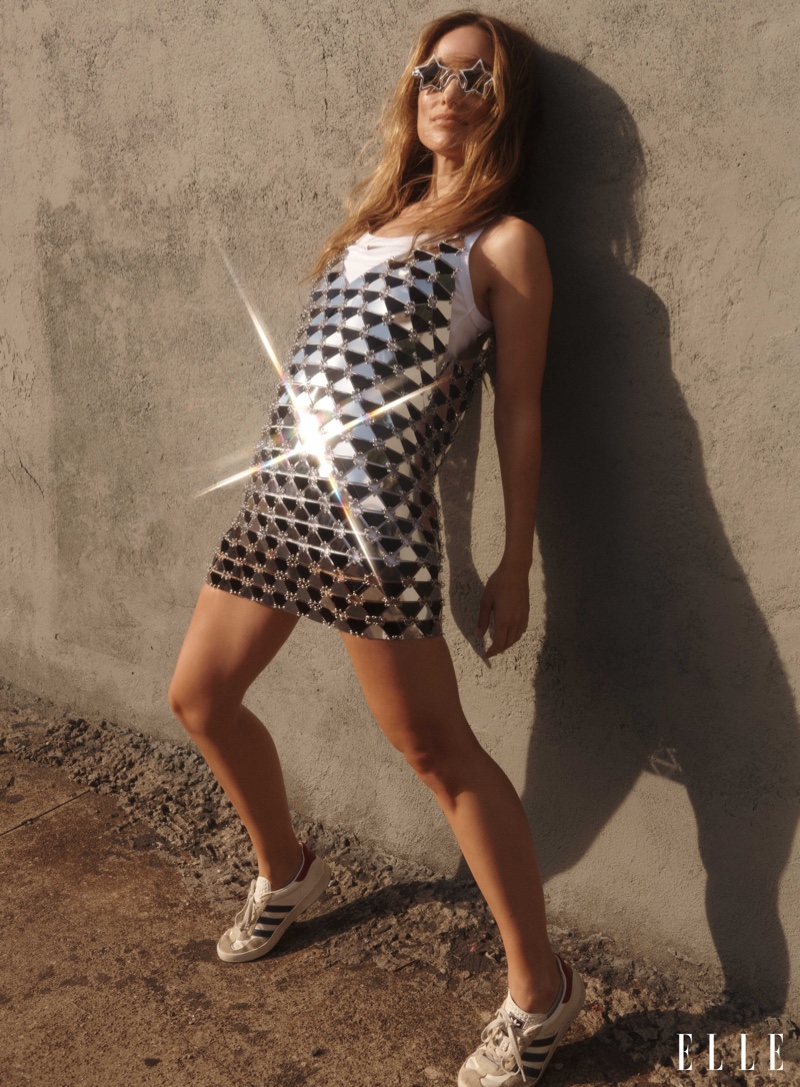 Olivia Wilde on the negative press surrounding Don't Worry Darling:
"It is shocking to see so many untruths about yourself traded as fact," she says. "Florence had a really wise comment that we didn't sign up for a reality show. And I love that she put it that way, because it's as though the general public feels that if you are making something that you're selling to the public, you somehow have accepted that your life will be torn to shreds by a pack of wolves. No, that's actually not part of the job description. Never was."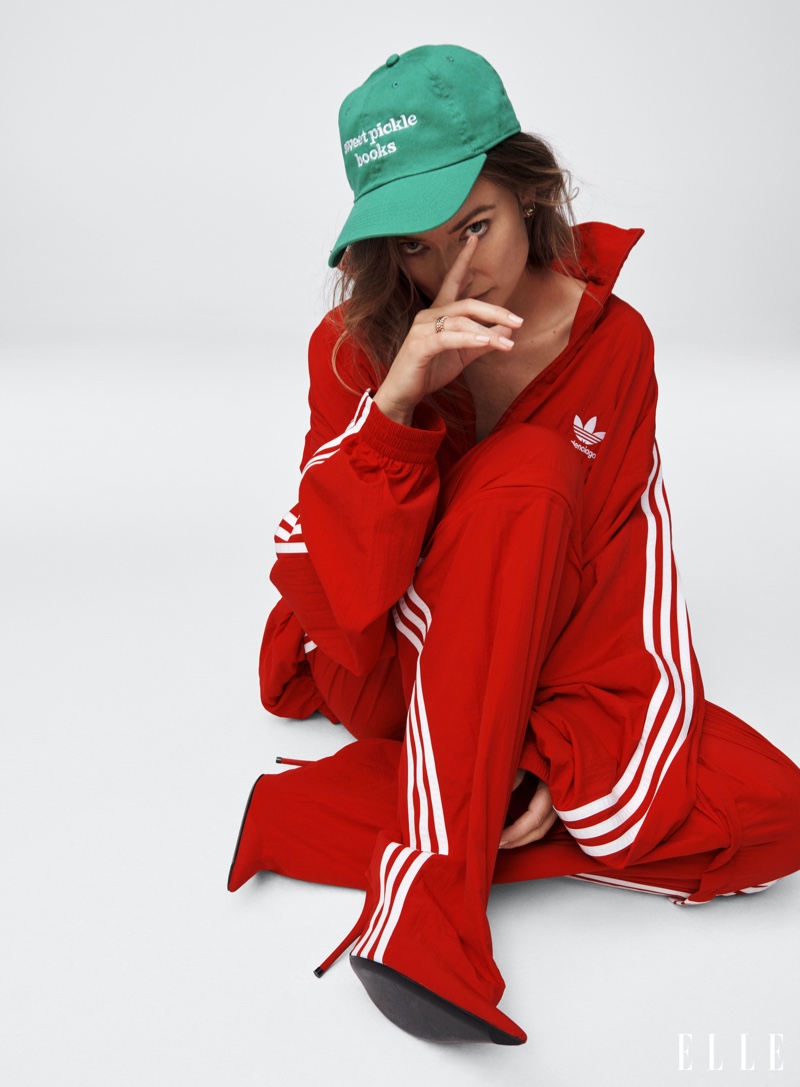 Alex White, who is the magazine's fashion director, chooses items like tracksuits, jeans, and dresses with sequins. For beauty, Mara Roszal works on Olivia Wilde's blonde tresses with makeup by Melanie Inglessis and a manicure by Megumi Yamamoto.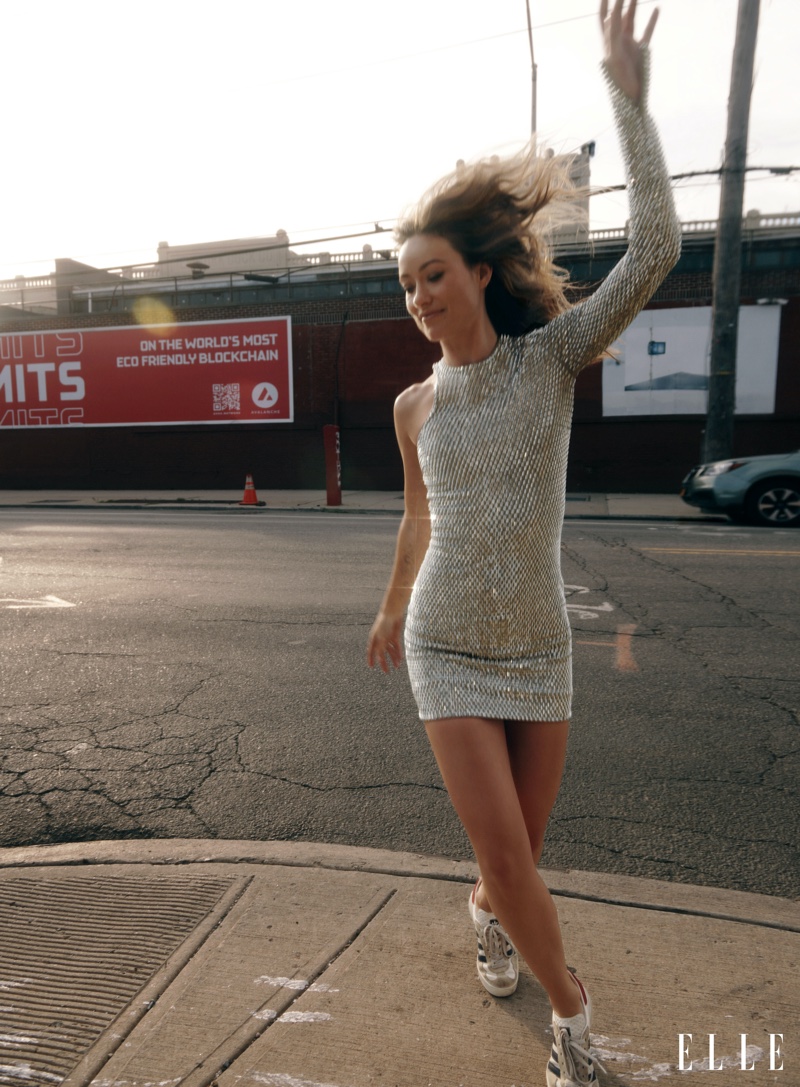 Keep an eye out for ELLE's Women in Hollywood issue, which will be available in stores starting November 1st. Olivia Wilde discusses the recent press surrounding her film "Don't Worry Darling" and her upcoming projects in an interview with the magazine.