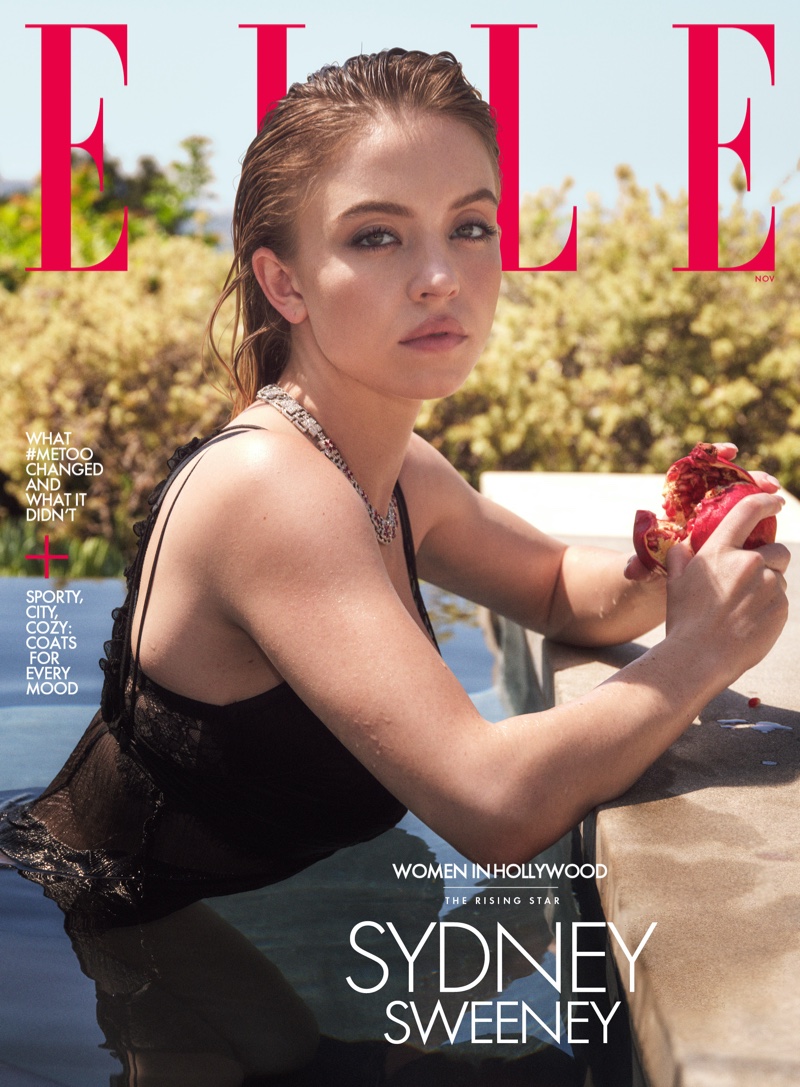 Sydney Sweeney takes a dip for ELLE US' November 2022 cover. She is featured in the fashion magazine's annual Women in Hollywood issue as one of the stars. The blonde poses wearing a Fendi camisole, La Perla bra and briefs, and Bulgari necklace for a photograph taken by Sharif Hamza in a pool.
Cover Shoot: Sydney Sweeney for ELLE US November 2022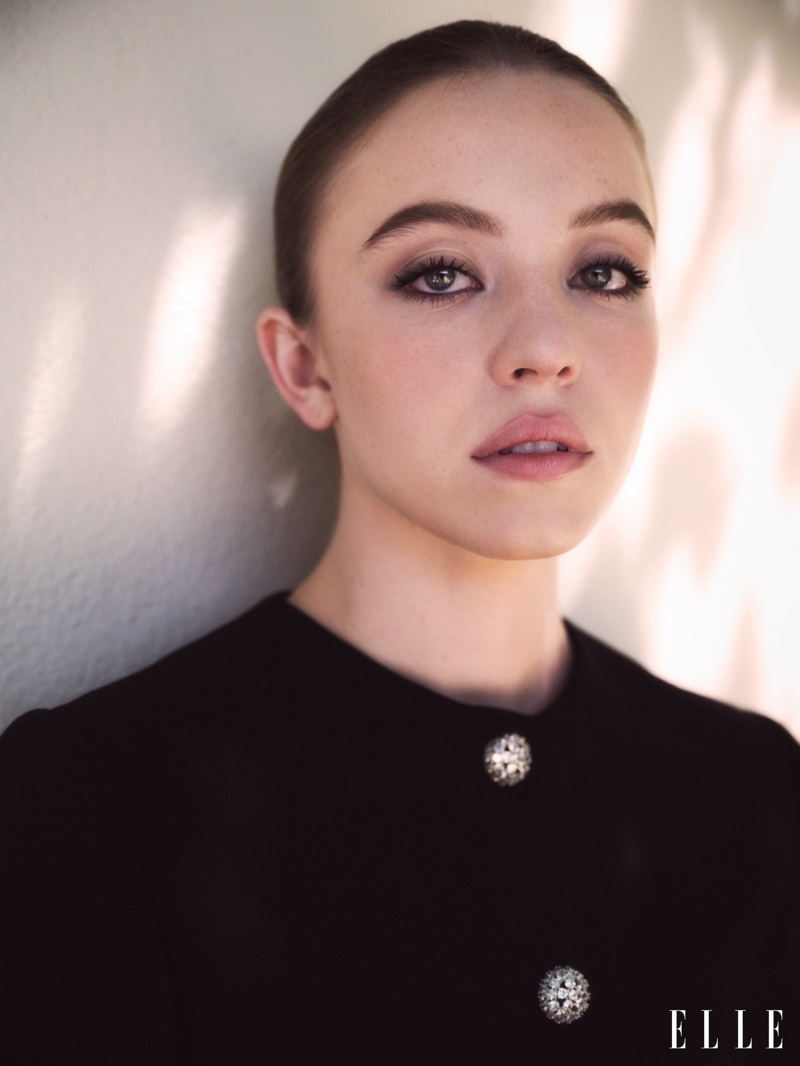 In the accompanying images, Sydney Sweeney can be seen basking in the sunshine while wearing sexy lingerie and dazzling jewelry. She is dressed in labels such as Miu Miu, Emporio Armani, and Giuseppe Zanotti, styled by the fashion director Alex White.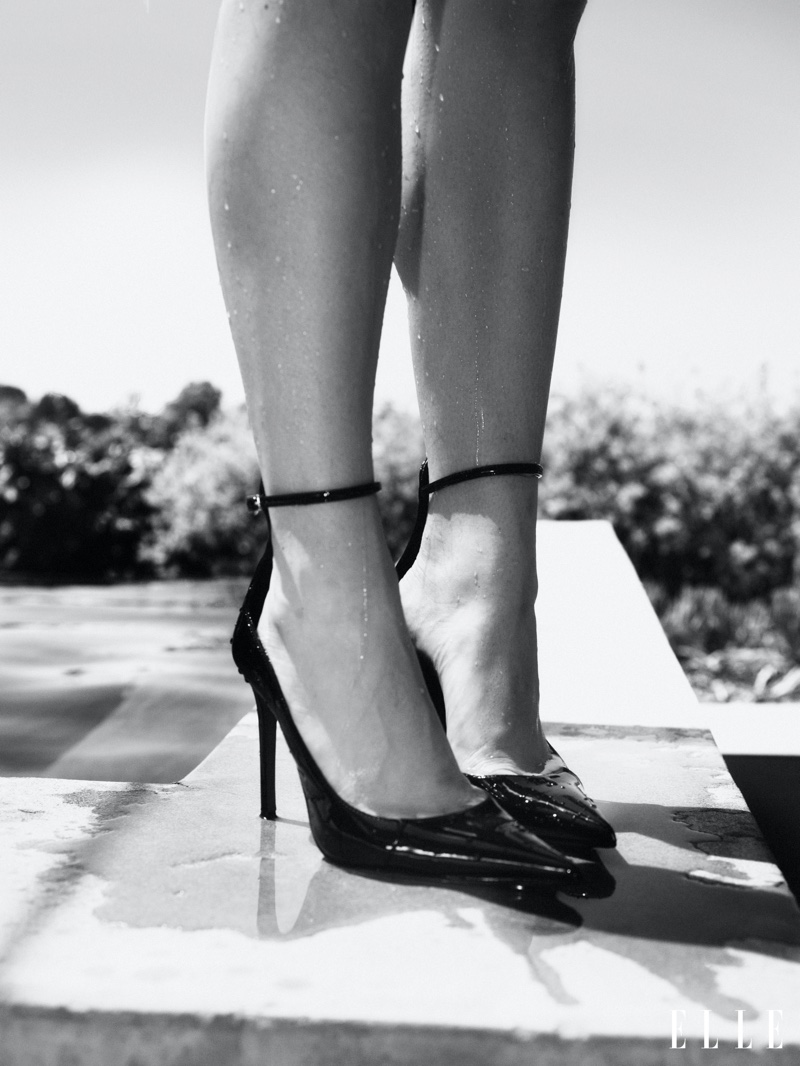 In high school, whenever I'd go home [between filming], I would feel so insecure and judged. People would be like, 'When are you gonna get a real job?' Or, 'When are you just gonna come home and get married and have a real life?' And I knew that if I ever gave up, I wouldn't be able to live with myself. I wasn't going to allow myself to quit, or people to tell me that I'm not good enough or I wasn't going to make it. I was going to keep working as hard as I possibly could to achieve my dreams.

Sydney Sweeney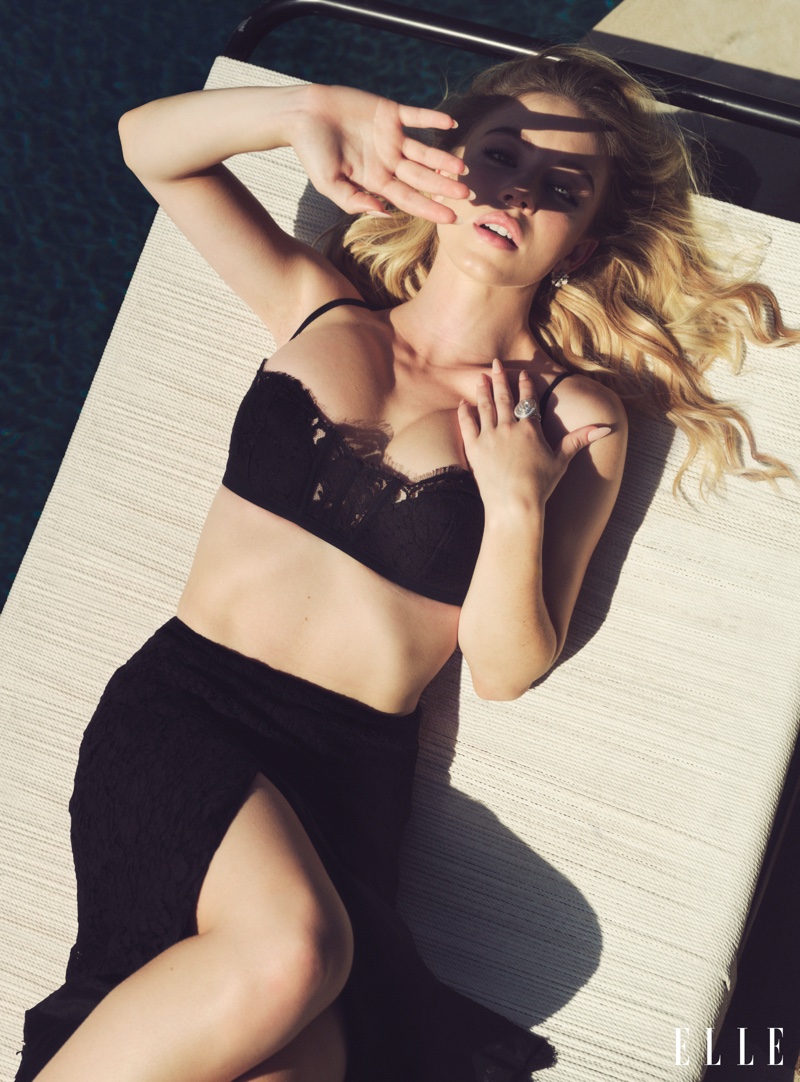 Makeup artist Melissa Hernandez uses Armani Beauty to create a softly smoky eye look for the Madame Web star, while hairstylist Hos Hounkpatin and manicurist Zola Ganzorigt complete the look. You can also see the actress posing in the Tory Burch Kira handbag fall 2022 campaign.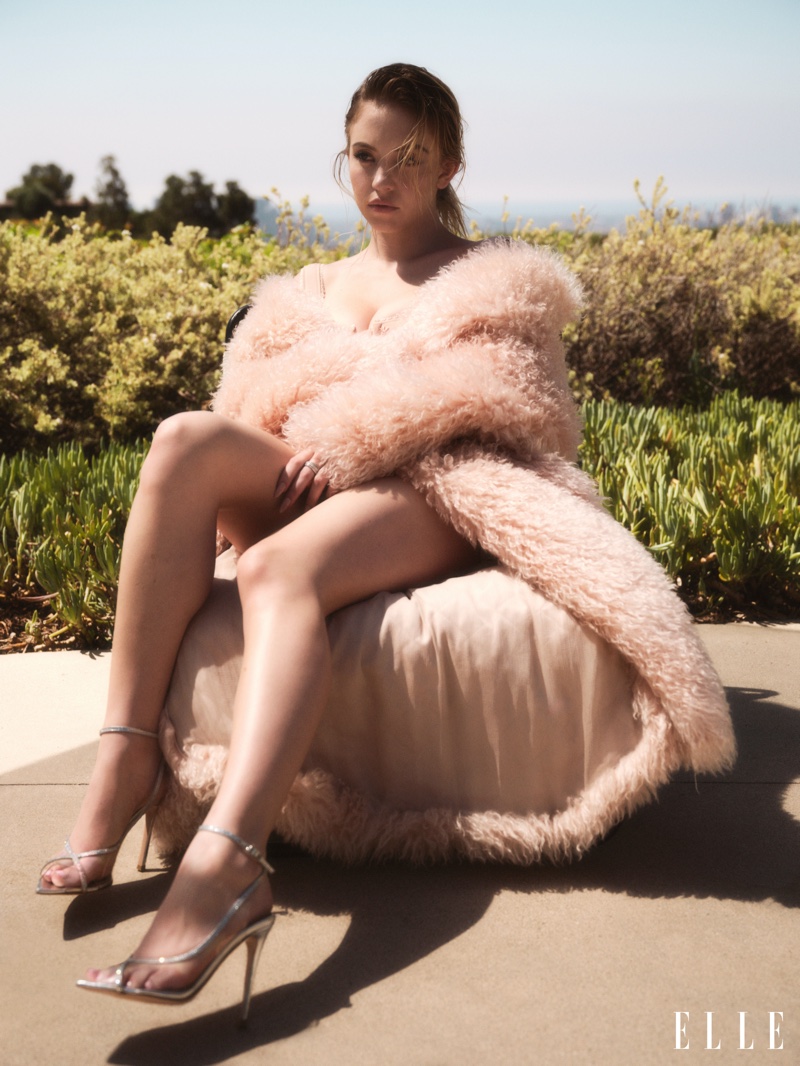 On November 1st, newsstands will be stocked with the ELLE Women in Hollywood Issue. For her interview, Sydney Sweeney discusses the recent backlash she has received from her interview with The Hollywood Reporter and defying expectations.