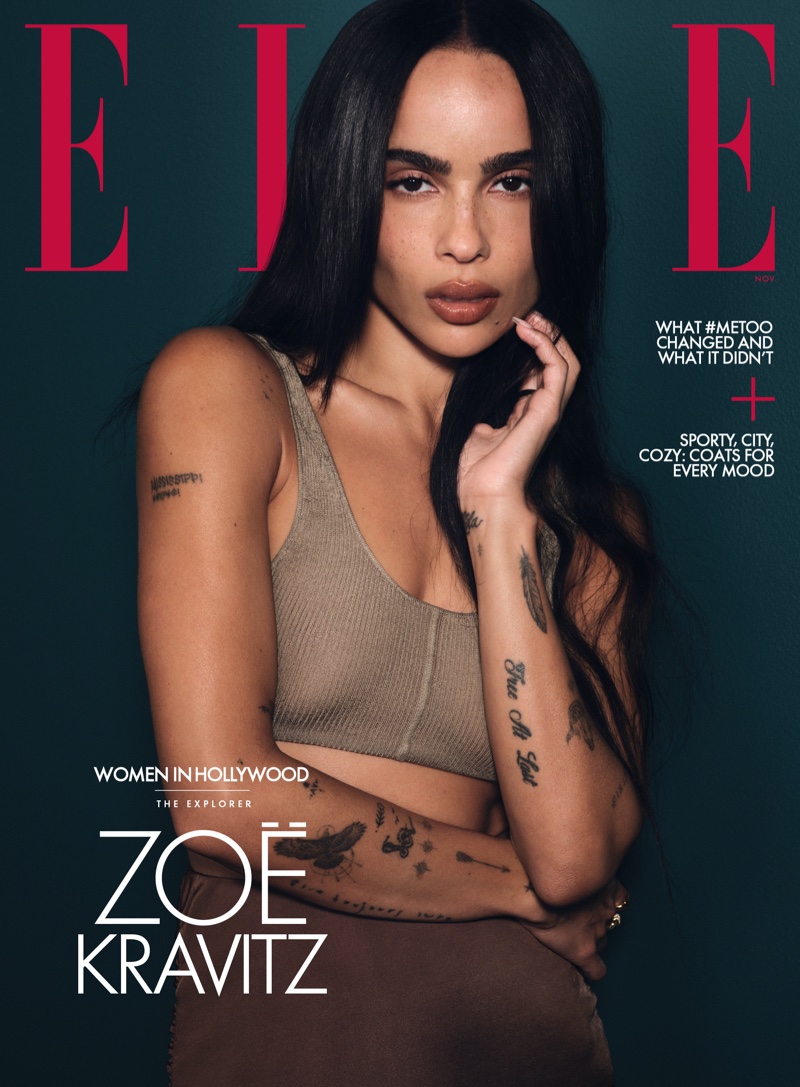 Zoe Kravitz is featured on the cover of the Women in Hollywood issue of ELLE US for November 2022. The actress and director flaunts her extensive collection of tattoos while dressed in a bra top and skirt by Saint Laurent.
Cover Shoot: Zoe Kravitz for ELLE US November 2022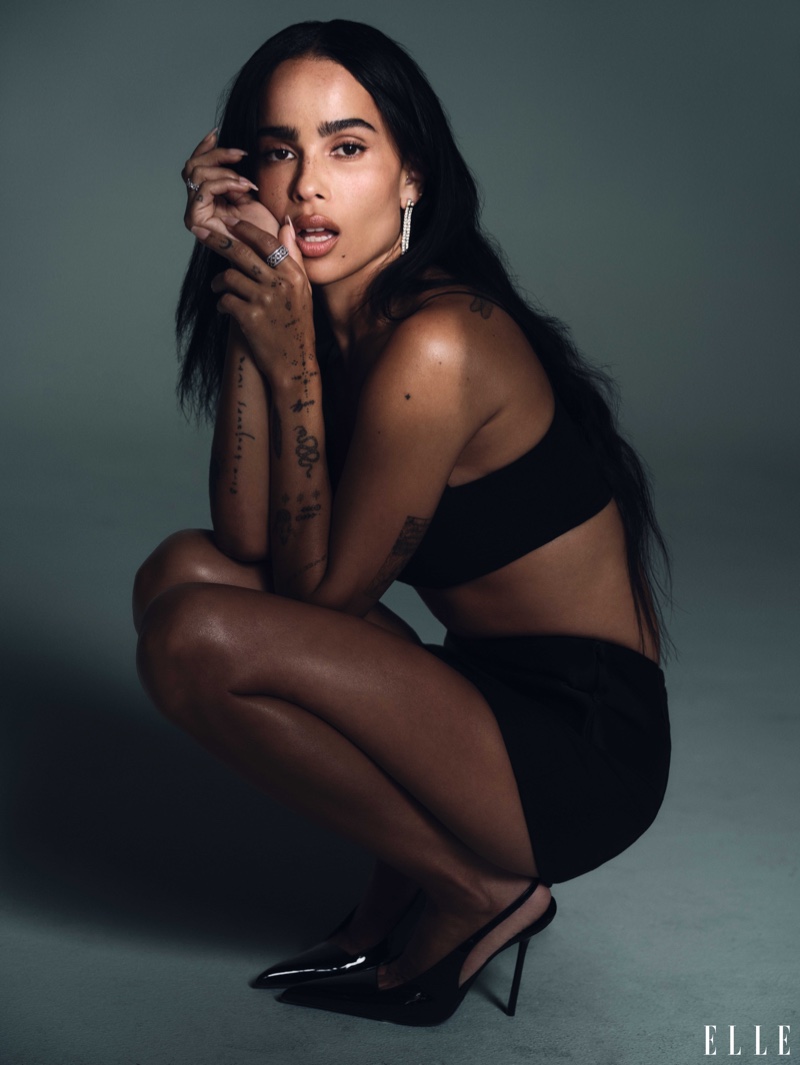 The Batman star is photographed for the accompanying photographs wearing minimally chic attire selected by stylist Andrew Mukamal. Captured by Sharif Hamza, Zoe Kravitz can be seen wearing names such as Miu Miu, Prada, and Ralph Lauren.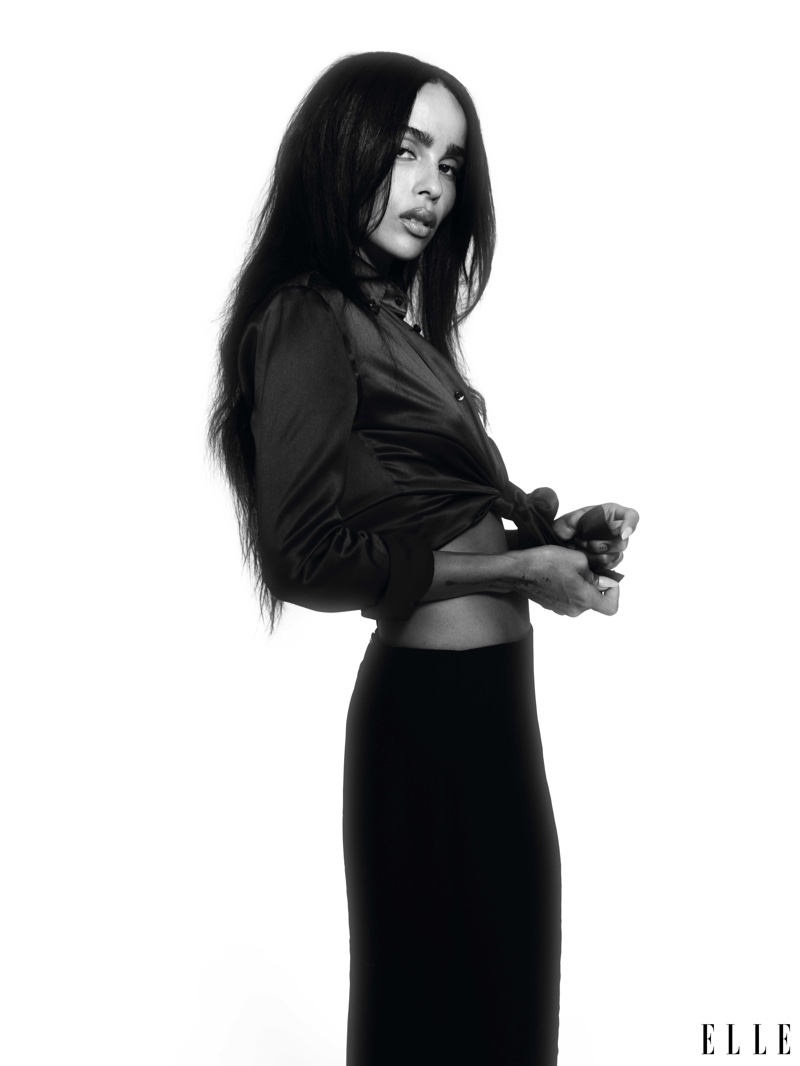 I didn't really sit and think about [using Instagram to call out Hulu for canceling High Fidelity], which is sometimes my problem. I'm a very impulsive person. That's one of the problems with social media in general. You can just do something without thinking. There's good things about that, in terms of the fact that that was my honest opinion in that moment and still kind of is, and I said it. But we're also living in a time where it's good to be thoughtful about what you say.

Zoe Kravitz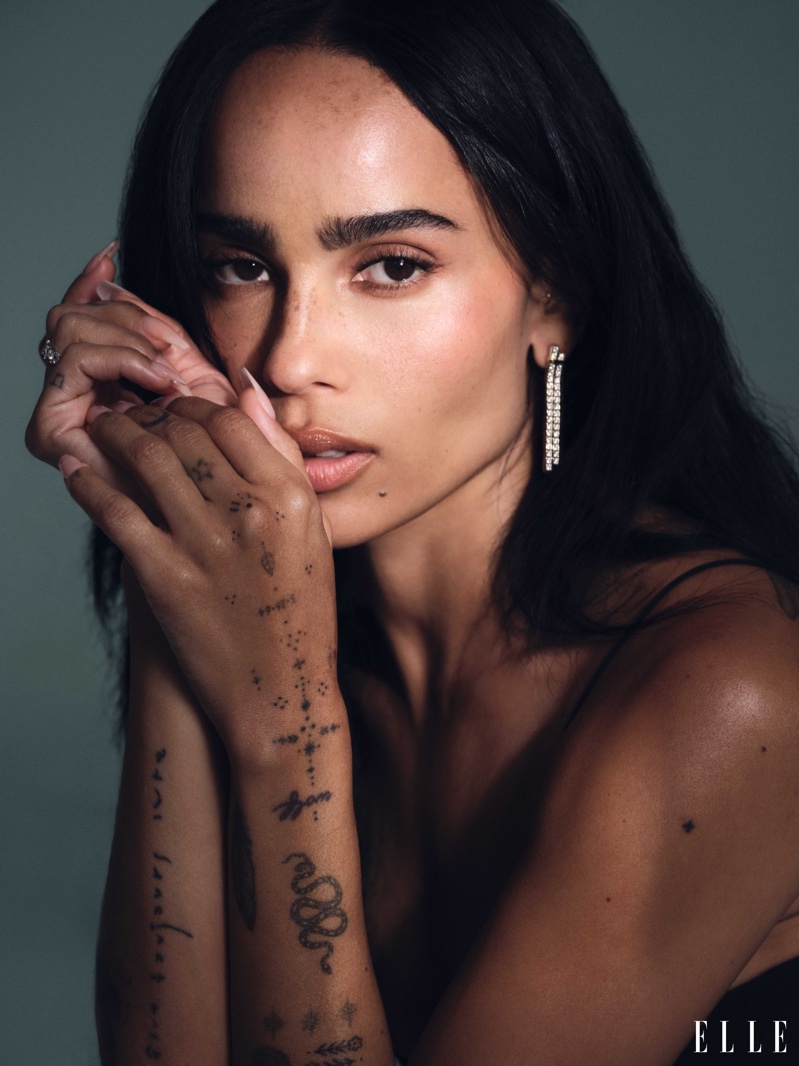 When it comes to Zoe Kravitz's glam, hairstylist Nikki Nelms works their magic on her dark tresses, while Nina Park for YSL Beauty does Zoe's flawless makeup, and Aki Hirayama takes care of her manicure. You can also see the star pose in a recent issue of WSJ. Magazine.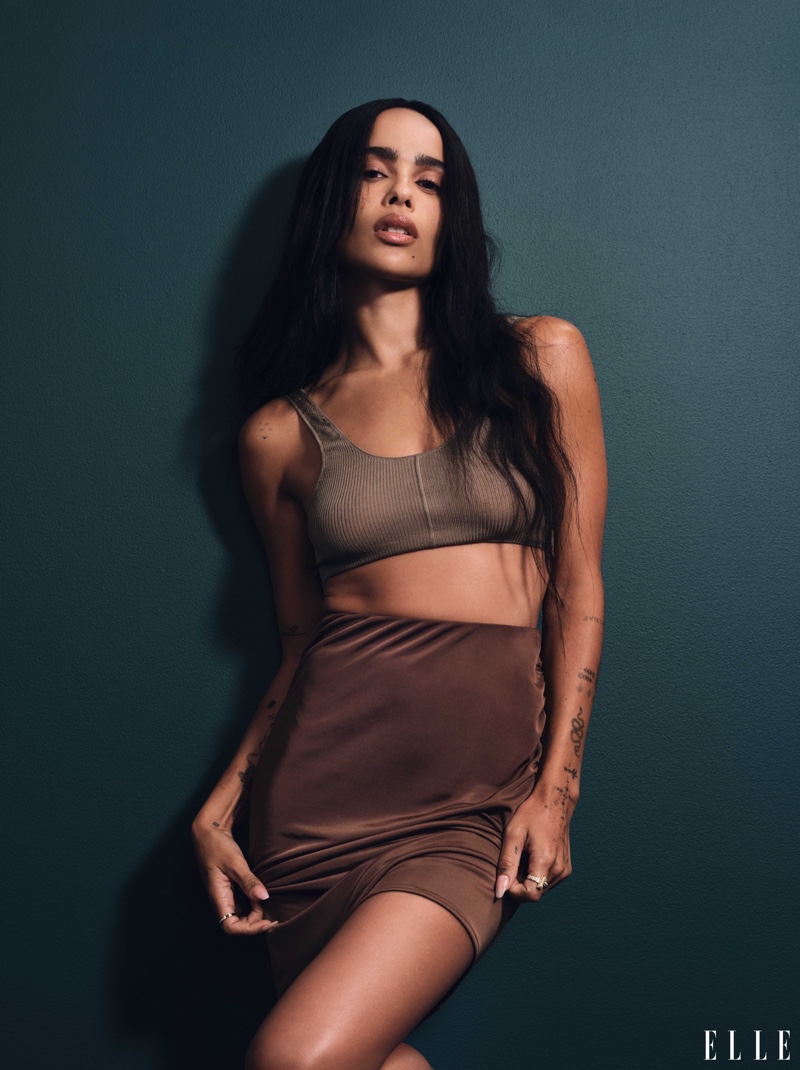 Zoe Kravitz discusses her involvement in the writing of P***y Island as well as her use of social media in the interview. On November 1st, the November edition of ELLE will be available for purchase at newsstands.