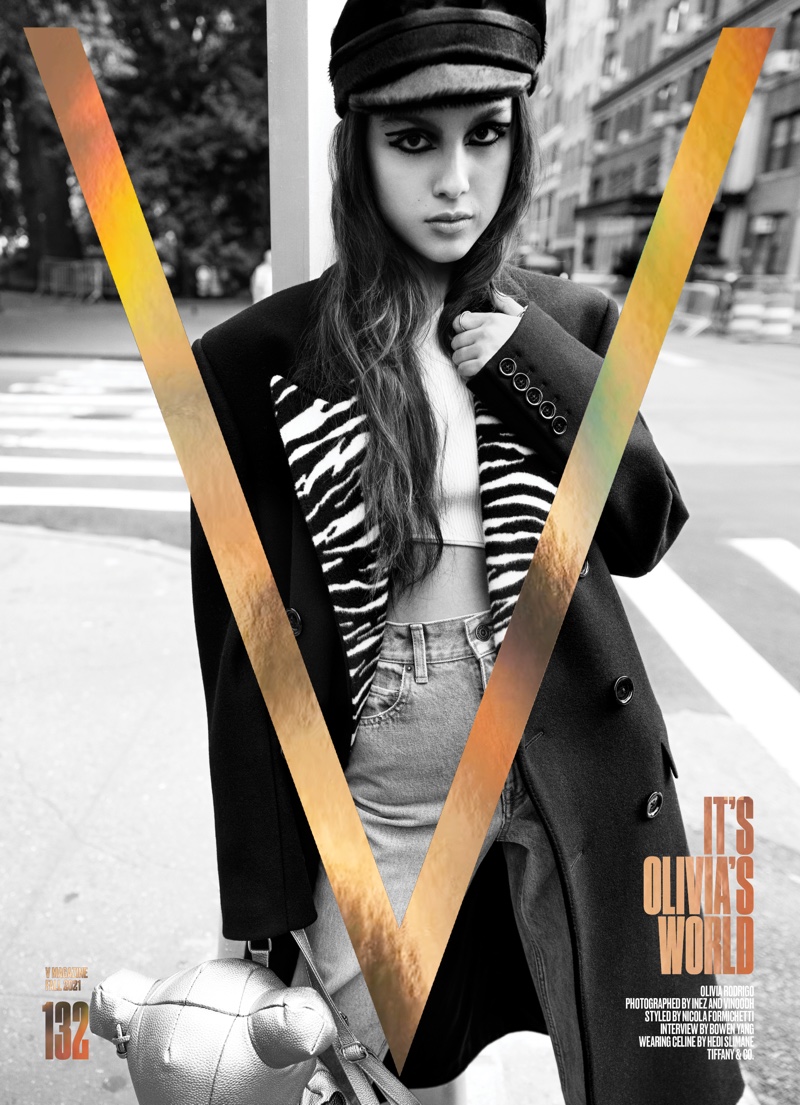 Olivia Rodrigo lands three covers for the V Magazine #132, Fall 2021 issue. Captured in black and white by Inez & Vinoodh, the pop star wears retro-inspired looks. The Sour singer wears Celine by Hedi Slimane for the first cover.
The second shows Olivia posing in Guess, Emporio Armani, and Giuseppe Zanotti. For the third, she gets her closeup in a beauty portrait. Styled by Nicola Formichetti, Olivia tries on a mix of casual denim, fall outerwear, and platform shoes.
For beauty, Sam Visser works on her bold eye makeup with hair by Orlando Pita. In her interview, the Filipina-American star talks about her hit debut song, turning 18-years-old, being a young woman in music, and more.
Related: Willow Smith Stuns for V Magazine Cover Story
You can pre-order V Magazine #132 now at VMagazine.com.
Cover Shoot: Olivia Rodrigo for V Magazine Fall 2021 #132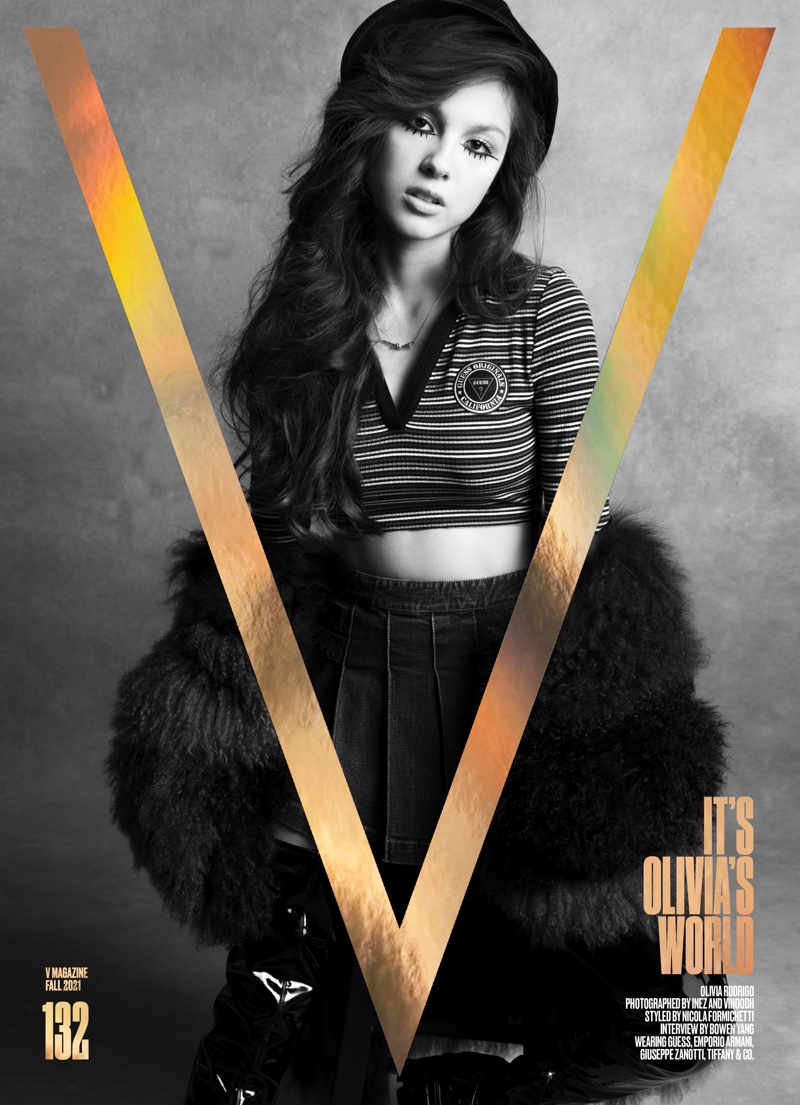 Olivia Rodrigo on Being a Filipina in Music
"I sometimes get DMs from little girls being like, 'I've never seen someone who looked like me in your position.' And it makes me literally want to cry just thinking about it. I feel like I grew up never seeing that. Also it was always like, 'Pop star,' that's a white girl."