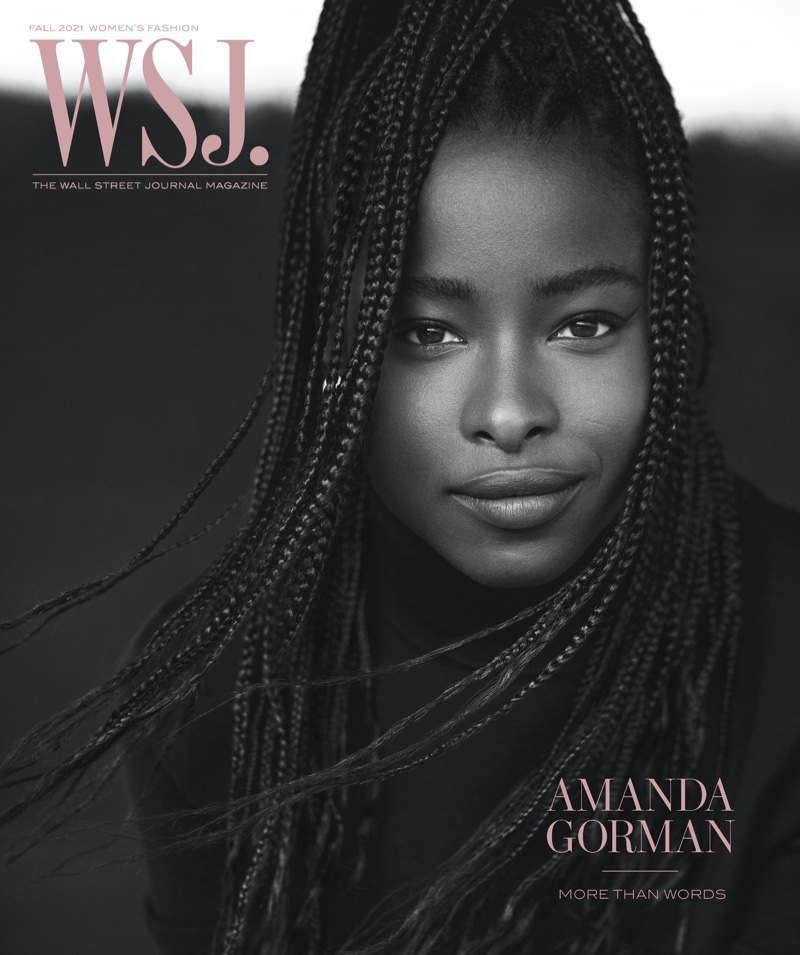 Amanda Gorman is ready for her closeup on WSJ. Magazine's Fall 2021 cover. Captured by Cass Bird, she flashes a smile while wearing a Prada top. Inside the glossy, Amanda wears designer looks from the autumn collections.
Stylist Jason Bolden highlights brands such as Valentino, Loewe, Louis Vuitton, and Saint Laurent. From embellished dresses to playful knits, the 23-year-old poet shines in each shot. For beauty, hairstylist LaRae works on her braids with flawless makeup by Joanna Simkin.
Related: Shalom! Carolyn! Amber! WSJ. Magazine Features 90s Supermodels
In her interview, she talks about her insecurities, wanting to be President, fashion's relation to politics, and more. WSJ. Magazine's Fall Women's Fashion issue hits newsstands on September 4th.
Cover Shoot: Amanda Gorman for WSJ. Magazine Fall 2021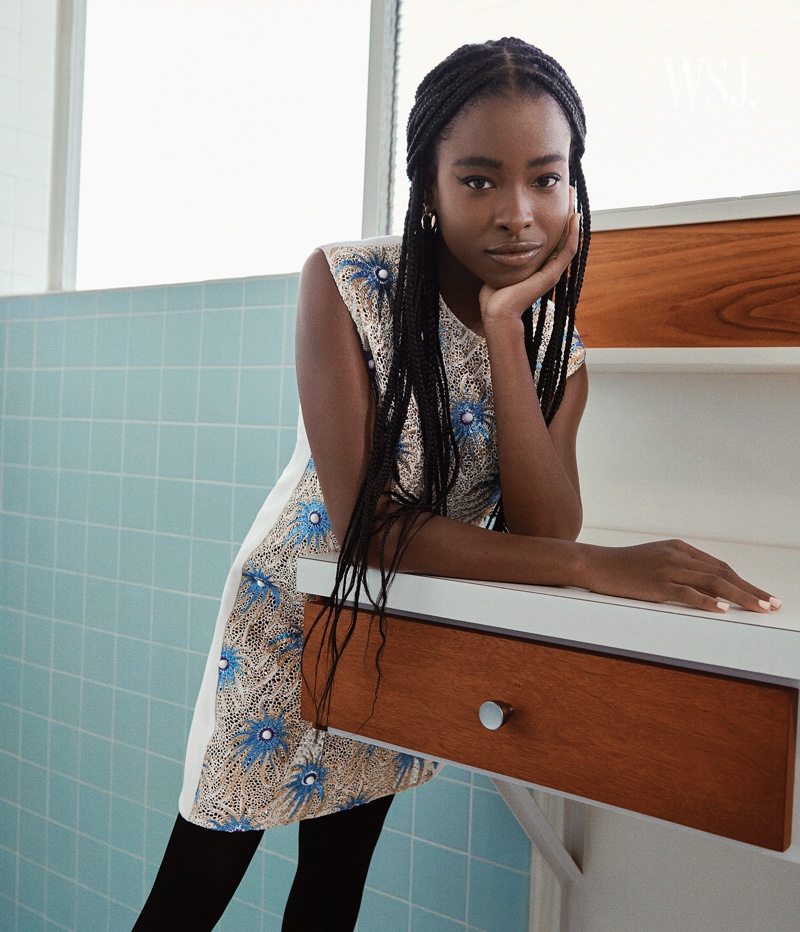 Amanda Gorman on Fashion
"All art is political. I would say especially fashion," she says. "I think about what it meant for the Black Panthers to wear tilted berets, what it meant for African-Americans to show up in their Sunday best while marching during the civil rights movement. And what it's meant to wear rainbow colors in terms of queerness. What it's meant to wear white as a feminist. I love getting to find more superpowers in what I wear."