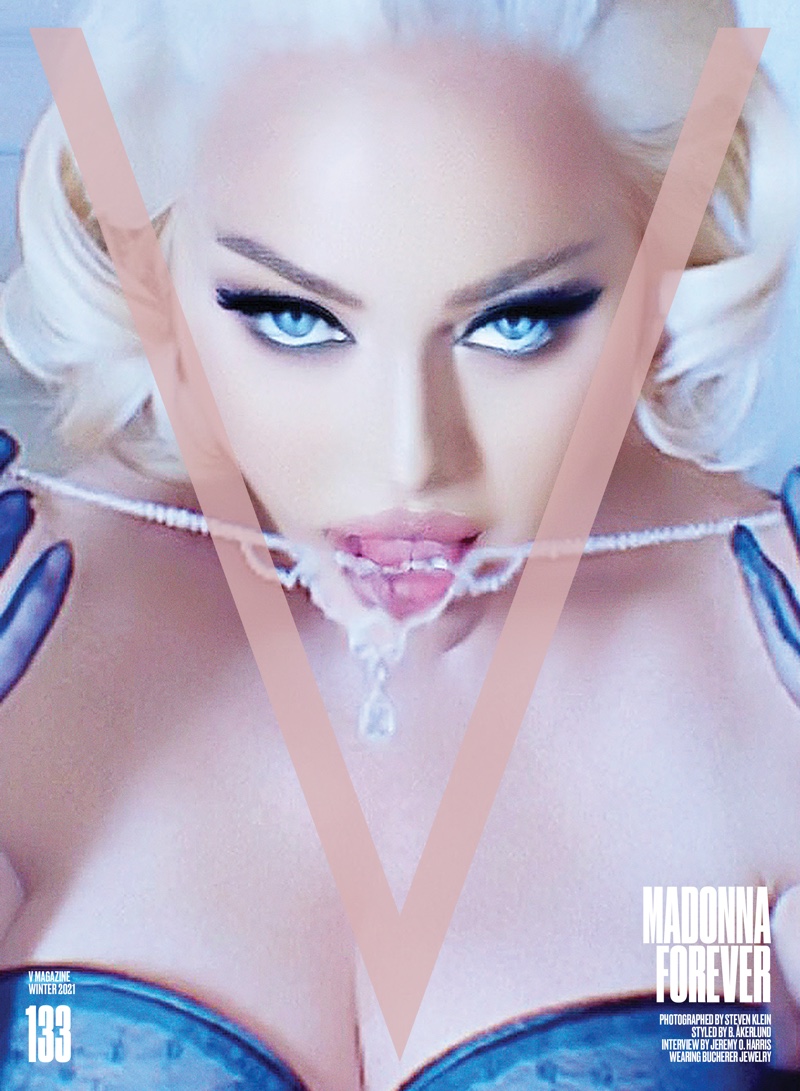 Pop icon Madonna is the cover star of V Magazine's #133, Winter 2021 Issue. Photographed by Steven Klein, a photoshoot is inspired by Marilyn Monroe's famous Bert Stern series The Last Sitting. Stylist B Akerlund showcases dazzling jewelry, vintage stoles, and retro-inspired gloves.
The designs of Bucherer Fine Jewellery, Christian Louboutin, Neil Lane, and more stand out. For beauty, Kali Kennedy works on her makeup with a 1950s inspired hairstyle by Andy Lecompte. Issue #133 from V Magazine hits newsstands on November 1.
Related: Madonna Wears Racy Lingerie Looks for Harper's Bazaar Cover Shoot
About her age, Madonna says, "I don't even think about my age, to tell you the truth. I just keep going. Even when I performed almost my entire tour in agony, I had no cartilage left in my right hip, and everyone kept saying, 'You gotta stop, you gotta stop.' I said, 'I will not stop. I will go until the wheels fall off.'"
Cover Shoot: Madonna for V Magazine #133 Winter 2021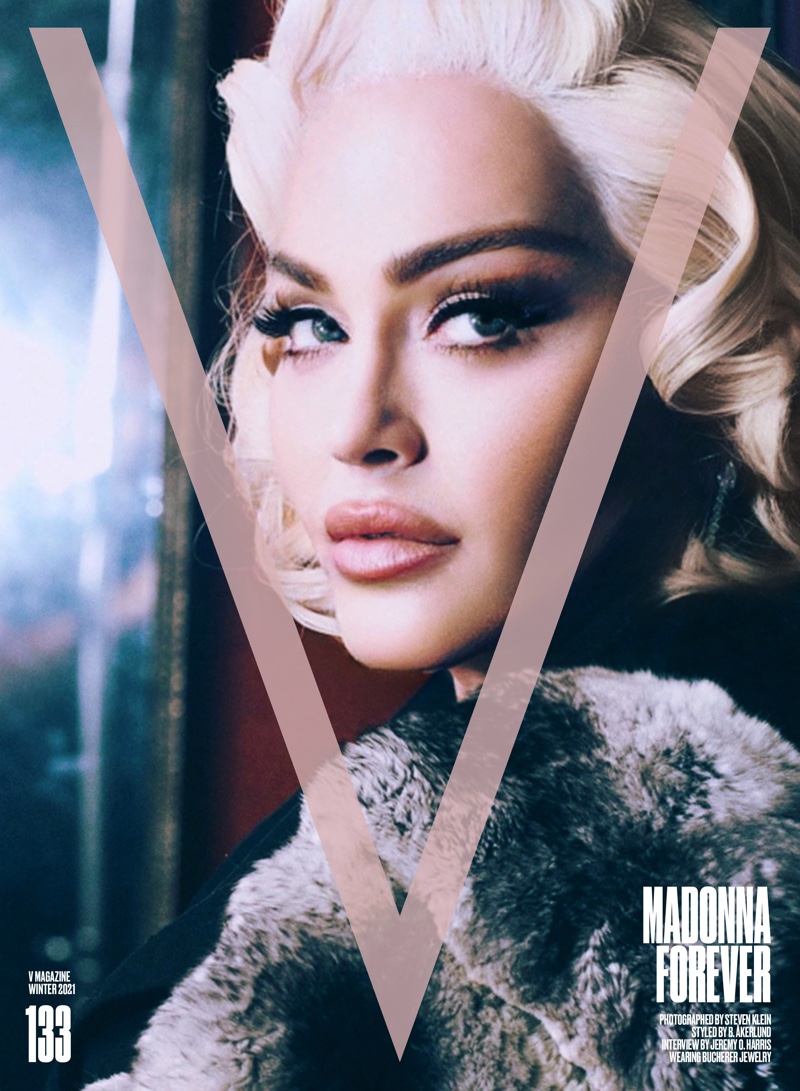 Steven Klein on the Photos
"We were not interested in recreating the images exactly but more importantly, we wanted to explore the relationship between photographer and subject. Both the friendship and the artistic process, and how art can imitate life and vice versa," photographer Steven Klein says in a press release.
He continues, "When I sent Madonna the photos, she was really taken by the incandescent fragility of Marilyn at that moment in her life. We decided to find a hotel suite and try to capture the liaison between a star and the camera, the mystery, and magic of this creative collaboration. We hope we have done justice to the great work of Bert Stern and Marilyn Monroe."