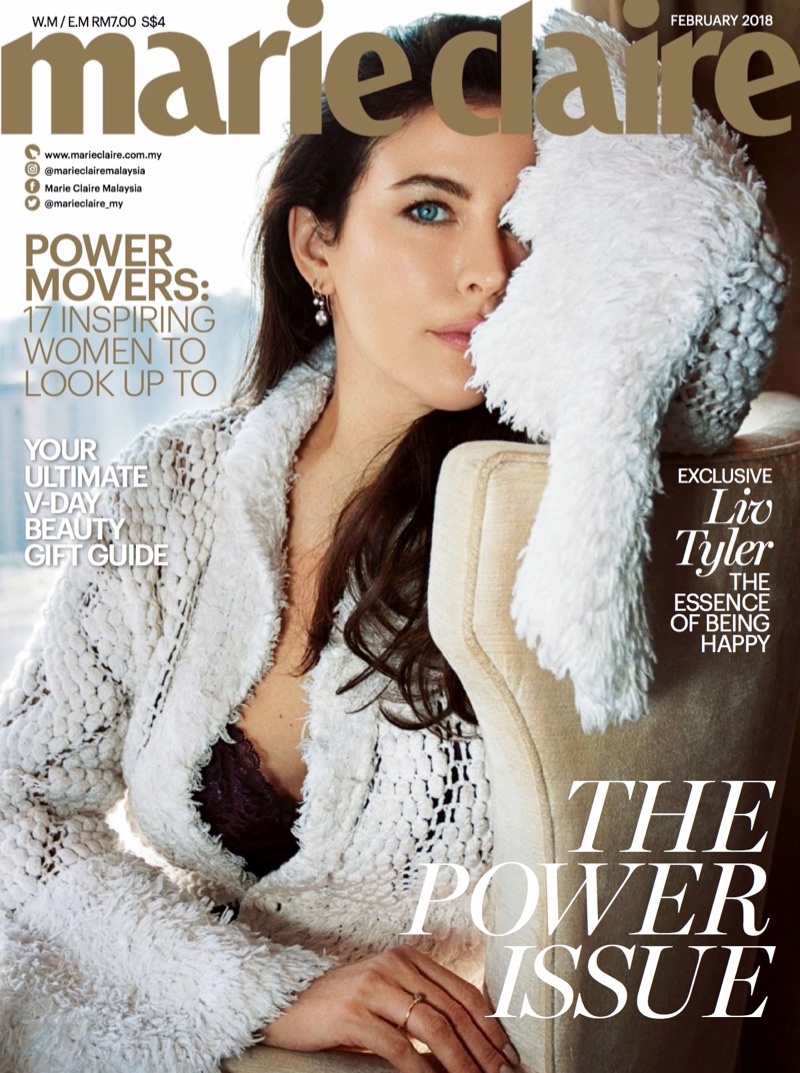 Actress Liv Tyler turns up the glam factor on the February 2018 cover of Marie Claire Malaysia. Captured by Élio Nogueira, the brunette stunner poses in a Triumph bra with a knit coverup. Inside the magazine, Liv wears ladylike looks from the spring collections. Stylist Azza Arif dresses the 40-year-old wearing the designs of Dior, Bally and more.
Related: Liv Tyler Wears Simply Elegant Looks for PORTER Magazine

Cover Shoot: Liv Tyler for Marie Claire Malaysia February 2018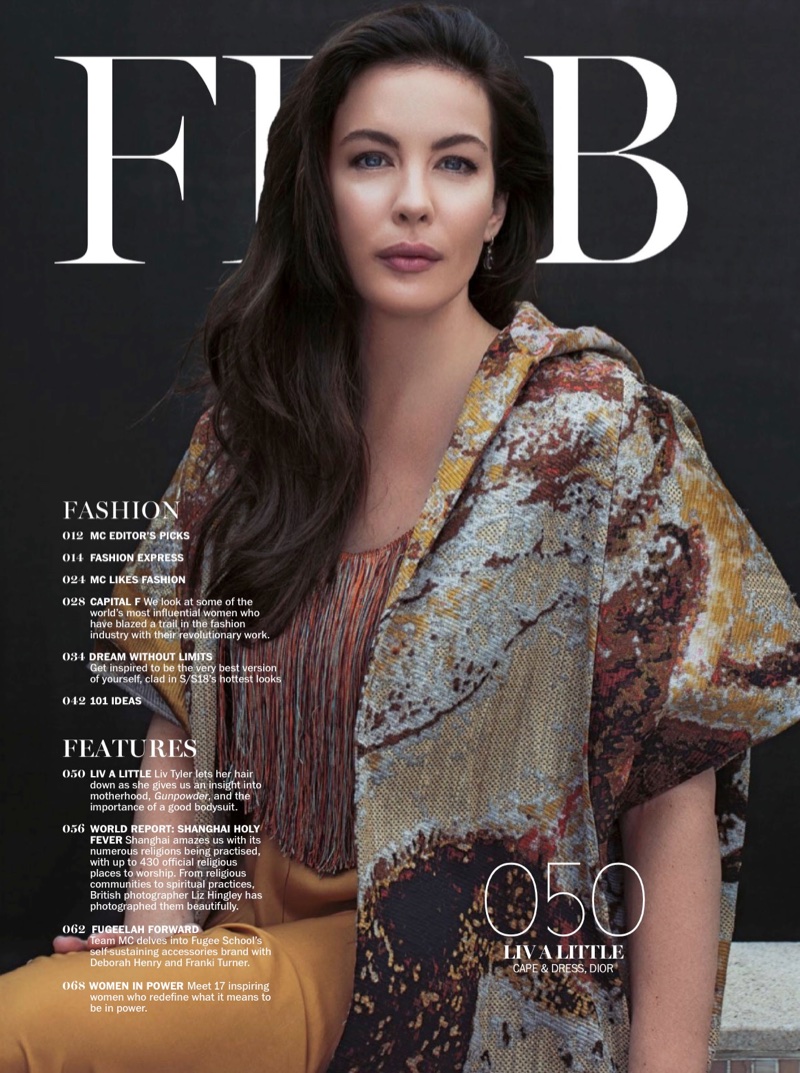 Liv Tyler on Being the Face of Triumph Lingerie
In her interview, Liv talks about becoming the global face of Triumph Lingerie.
"Crazy right? Especially after three children and nearly turning 40, I am doing my first lingerie campaign!" says Liv. "I love lingerie so much, and collecting different pieces. As a woman, every article of clothing needs a different undergarment: whether you are wearing a white dress, or black pants, you always need something different."