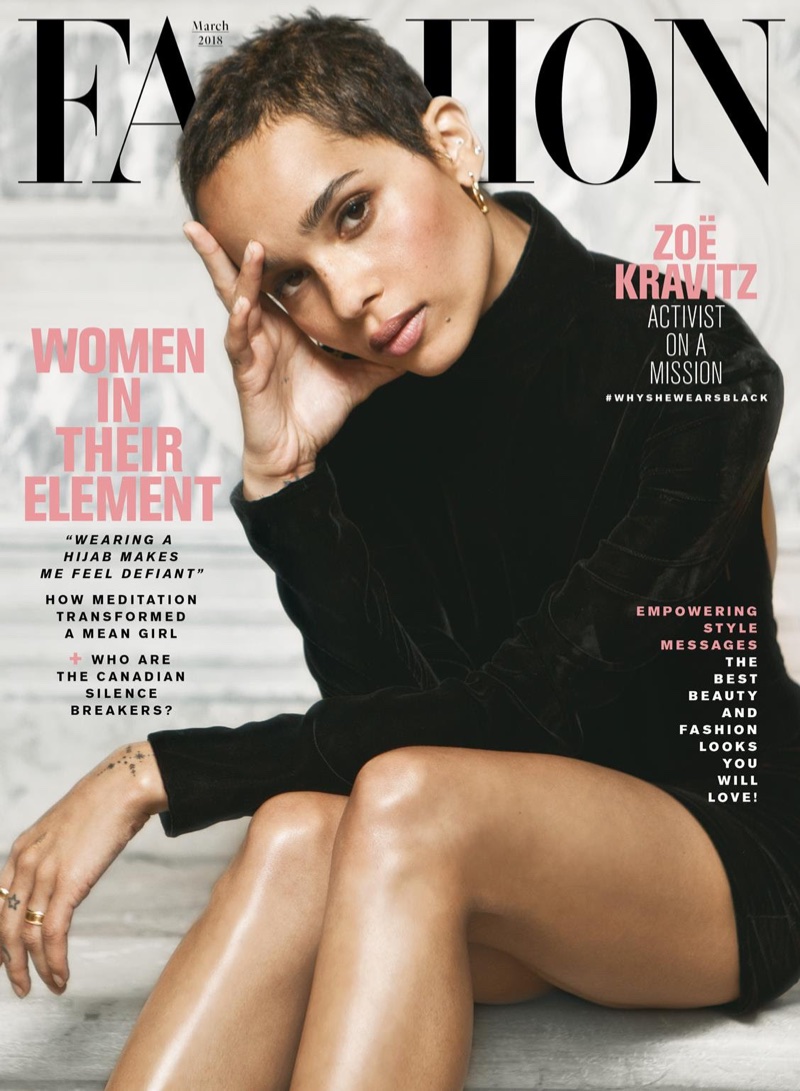 Actress Zoe Kravitz graces the March 2018 cover of Canada's FASHION Magazine. Captured by Elodie Daguin, the 'Big Little Lies' star poses in a black velvet minidress from Saint Laurent. For the accompanying shoot, Zoe impresses in the elegant portraits. As the face of Saint Laurent's spring campaign, the 29-year-old shows off the must-have piece with a shorn hairstyle.
Related: Zoe Kravitz Stars in ELLE, Talks 'Big Little Lies' Co-Stars

Cover Shoot: Zoe Kravitz for FASHION Magazine March 2018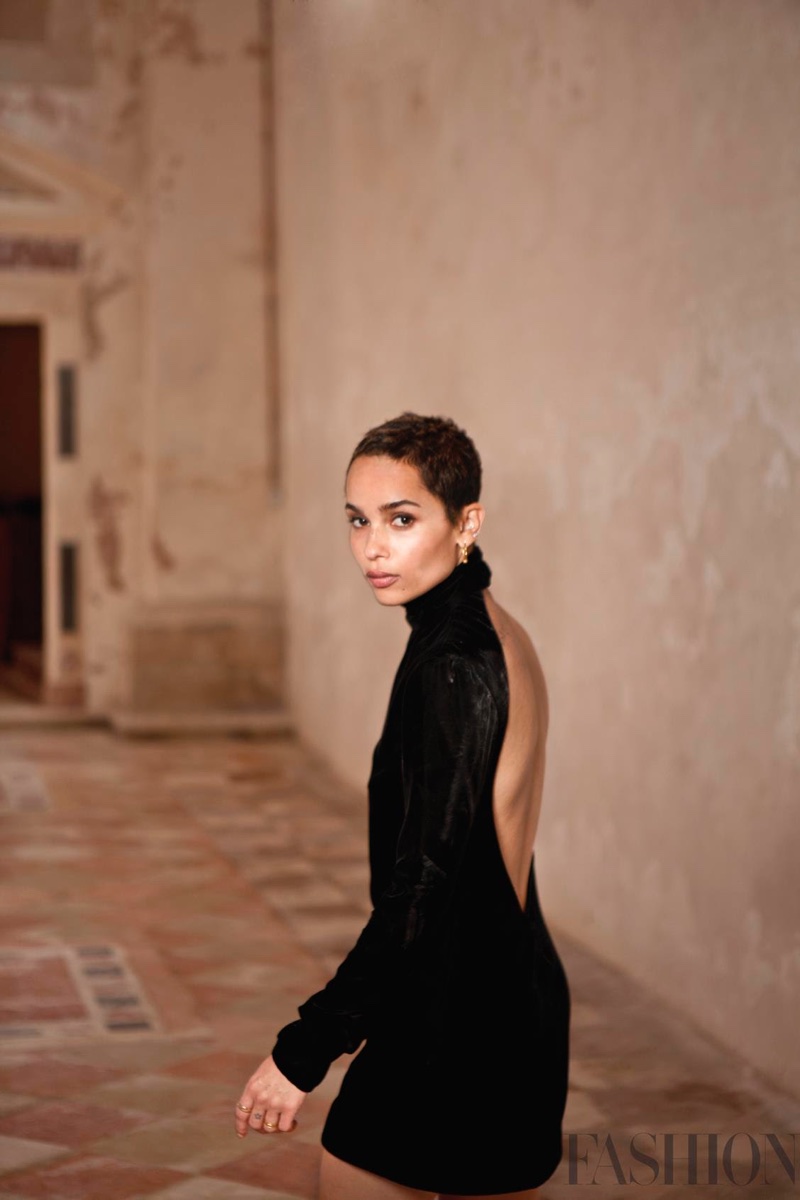 Zoe Kravitz on Girls Wearing Too Much Makeup
In her interview, Zoe talks about young girls who wear too much makeup.
"I see a lot of young women wearing more makeup than they need and all trying to look the same. That makes me very sad. So I guess what I'd like to say to everyone is 'Take these products and make them your own. Don't try to look like someone else—just be yourself.'"