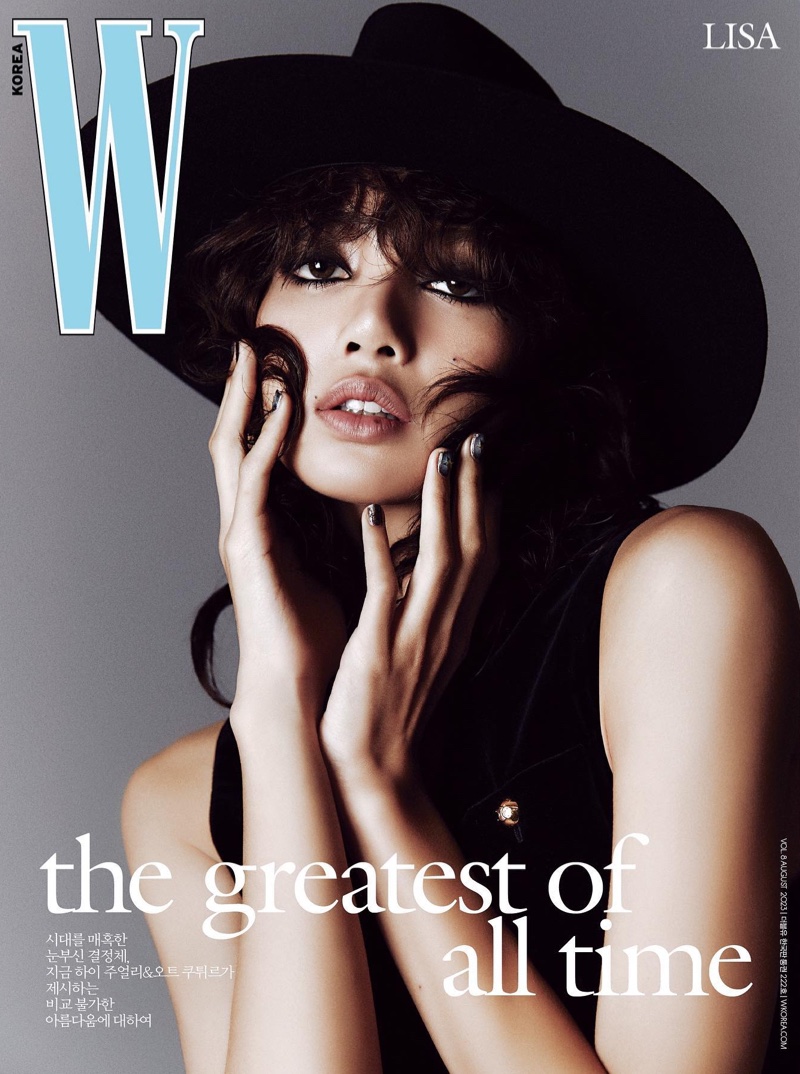 Lisa, the stylish star of BLACKPINK, graces the covers of W Korea's Volume 8, 2023 issue. Captured by the lens of Jang Dukhwa, Lisa effortlessly channels the retro vibes of the 1970s, infused with a rebellious rocker twist.
In the first cover, Lisa exudes an air of mystery as she dons an all-black ensemble consisting of a wide-brimmed hat and a vest from the fashion house Celine.
Lisa W Korea 2023 Photoshoot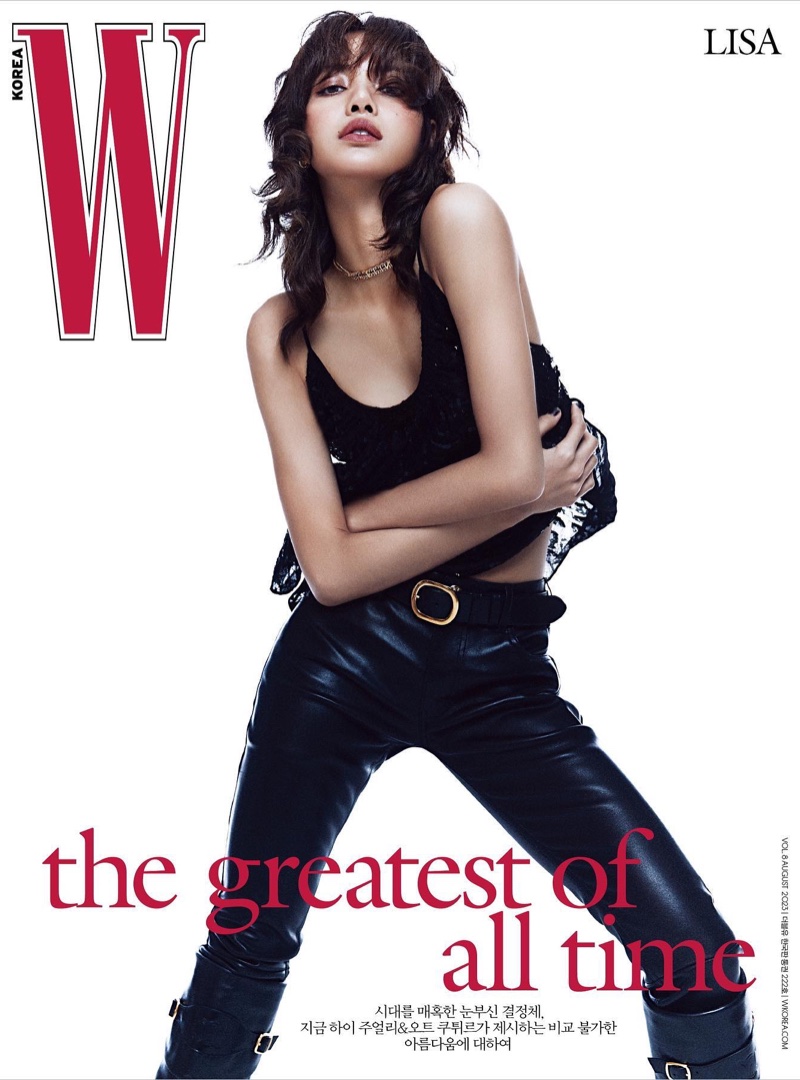 This isn't Lisa's first time fronting a prestigious magazine; earlier this year, she posed as the cover girl for Harper's Bazaar Korea. She has also collaborated with the renowned luxury brand Bulgari on an exclusive watch, showcasing her influence in the fashion world.
For the second cover, Lisa showcases her versatility by modeling a chic tank top, sleek leather pants, and edgy boots from Celine, a brand she proudly represents as an ambassador.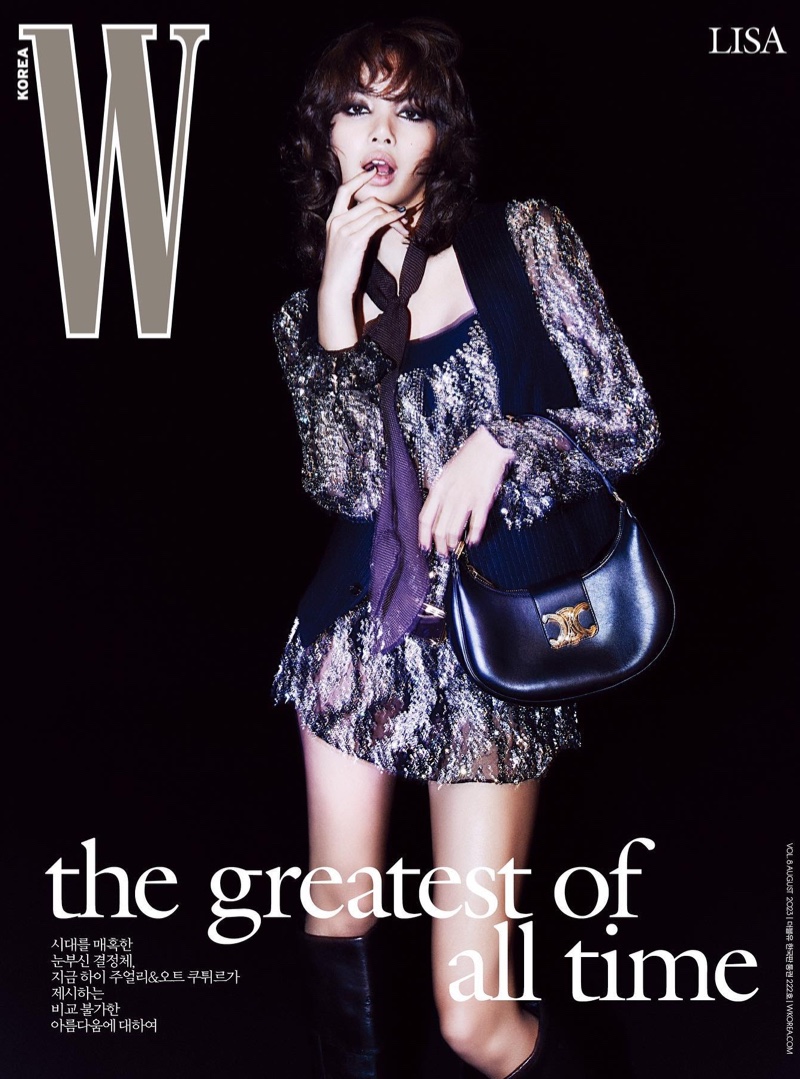 On the third cover, Lisa takes wows in an opulent embellished mini dress, complemented by an elegant skinny scarf and a luxurious leather bag from Celine, expertly styled by Park Minhee.
Completing her stunning look, hairstylist Lee Seon-Yeong grants Lisa a retro-inspired shag haircut, while makeup artist Myungsun Lee accentuates her captivating eyes with dark eyeliner.