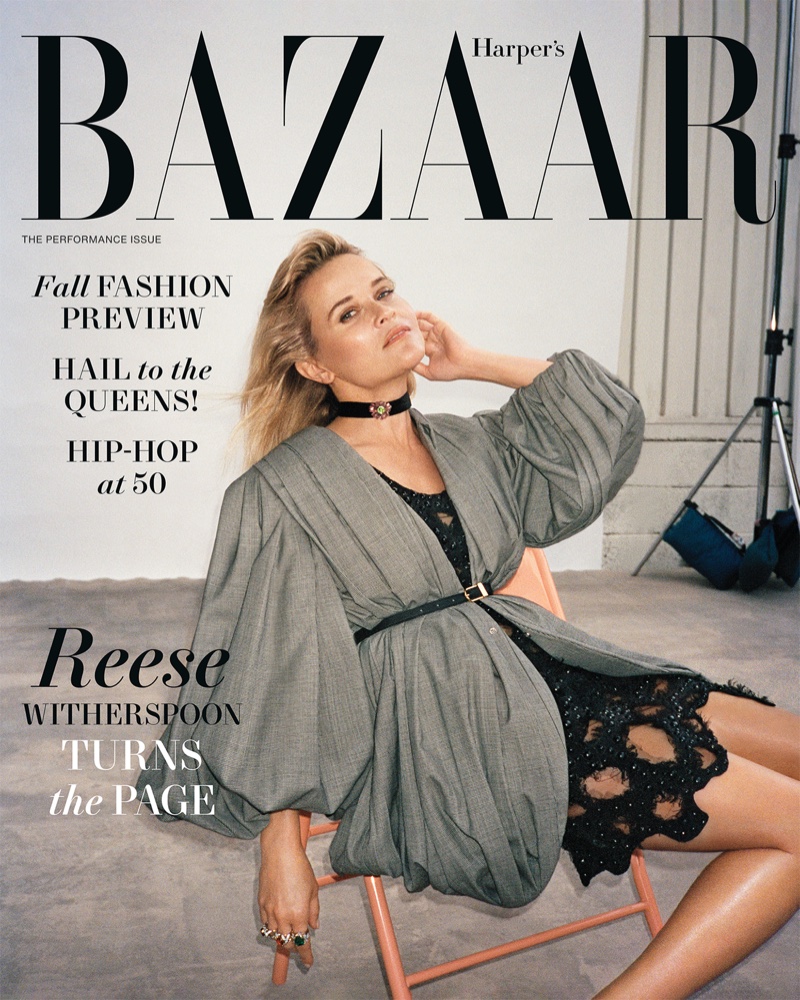 Reese Witherspoon, the actress, producer, and media mogul, graces the cover of Harper's Bazaar US for their August 2023 issue. The images, captured by photographer Cass Bird, showcase the blonde star's impeccable style. Dressed in a Louis Vuitton belted jacket and dress adorned with Tiffany & Co. jewelry, Witherspoon exudes elegance on the cover.
Reese Witherspoon Harper's Bazaar US 2023 Photoshoot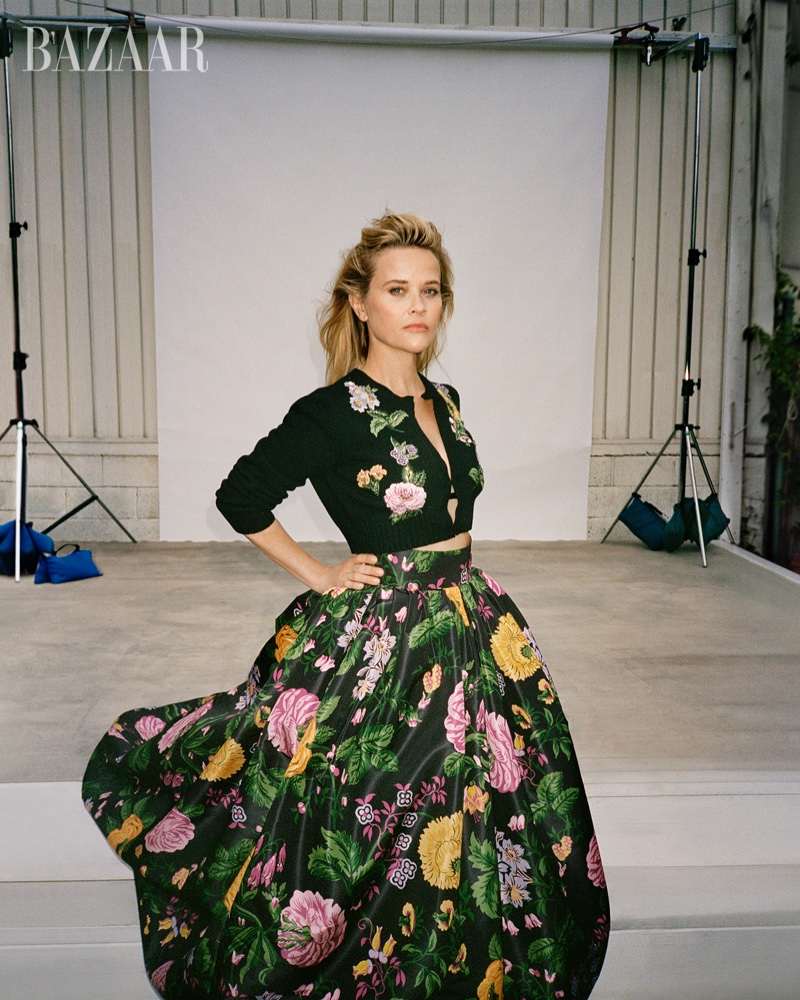 Throughout the feature, Witherspoon showcases her fashion prowess in a variety of ensembles. From floral embellished separates to statement jackets paired with chic boots, The Morning Show star proves her versatility and impeccable taste. Brands like Chanel, Carolina Herrera, and Valentino are included in the wardrobe.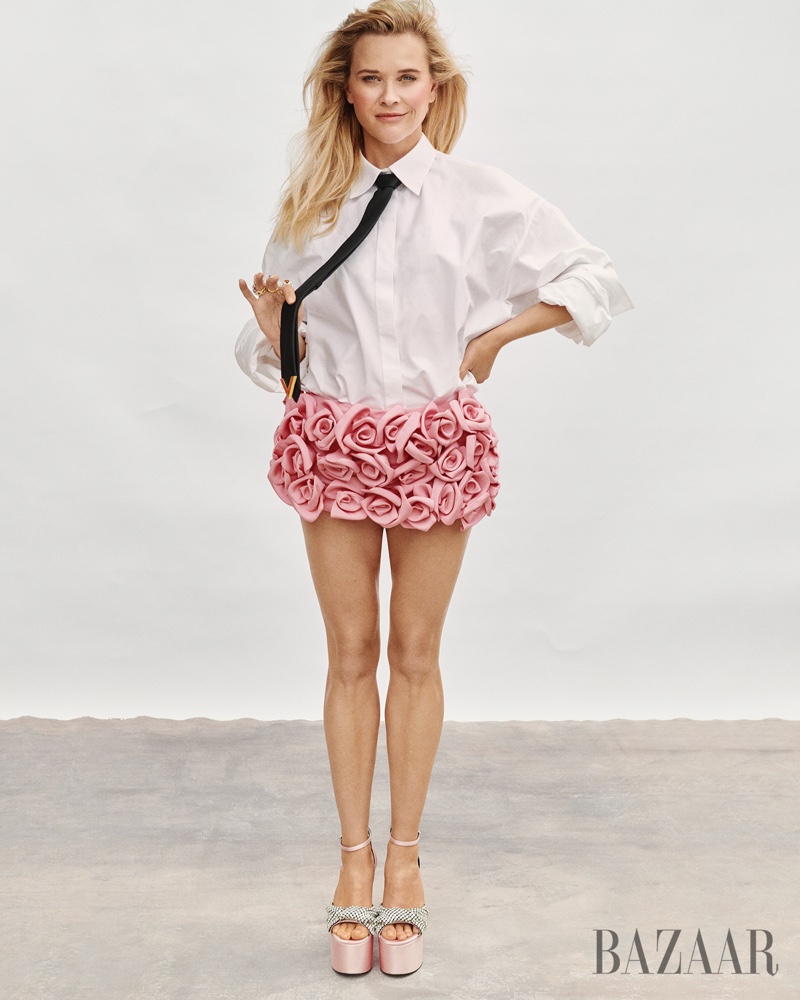 Styled by the magazine's editor-in-chief Samira Nasr, the shoot perfectly captures Witherspoon's allure and magnetic personality. This marks Witherspoon's return to Harper's Bazaar after her last appearance in 2019, and the August issue will be available on newsstands starting July 25th.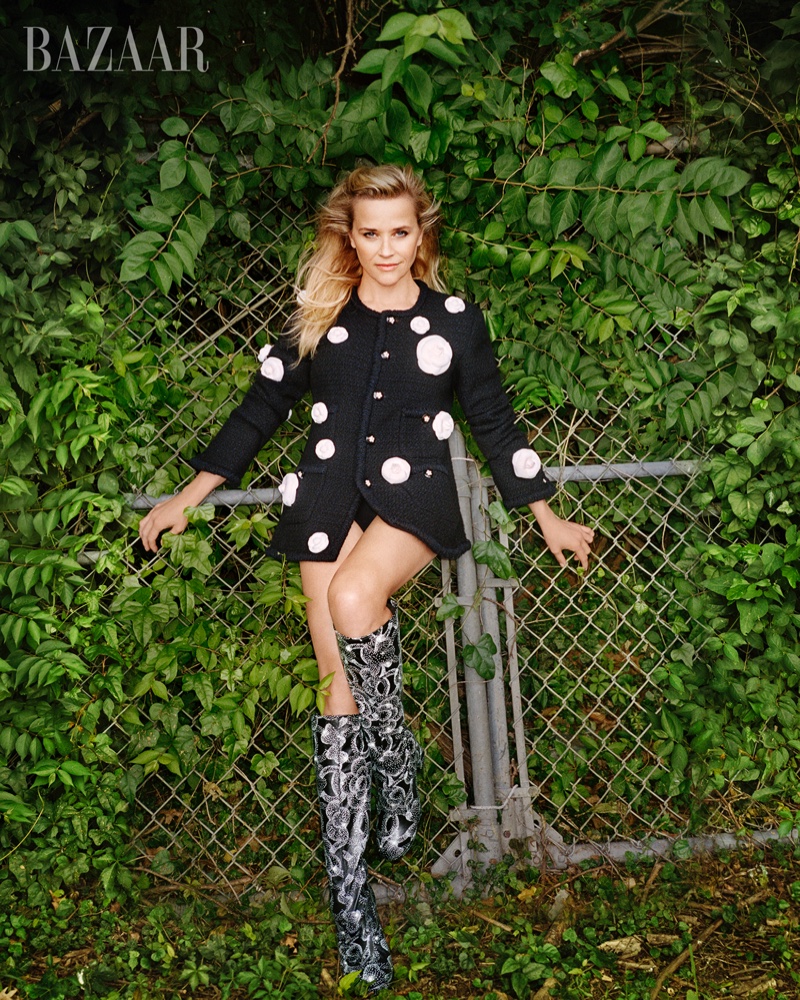 Talking about her recent divorce, she shares, "When I was divorced before, the tabloid media got to tell people how I was feeling or how I was processing, and it felt very out of control. To be able to talk to people directly about what's going on in my life and just share it in the way that I share great professional experiences or personal experiences, it feels much more authentic…"