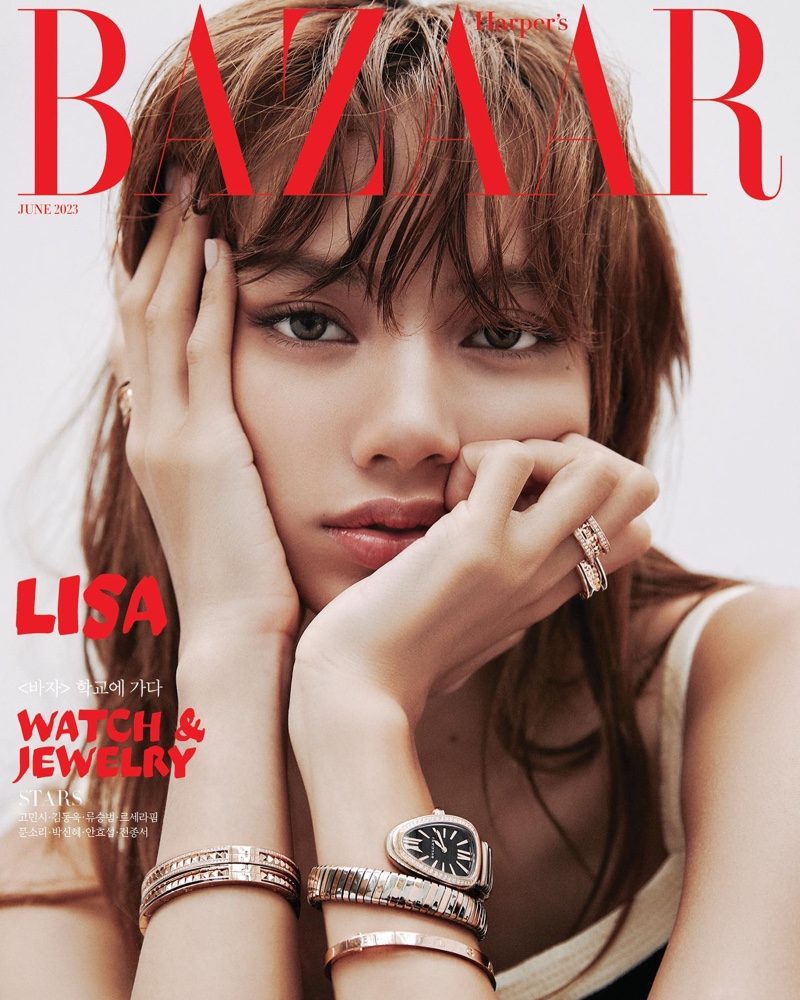 Lisa from BLACKPINK takes center stage as the radiant cover star for Harper's Bazaar Korea for June 2023. With her undeniable allure, Lisa graces the magazine's coveted cover multiple times, each shot adorned with the exquisite elegance of Bulgari jewelry captured by photographer Jang Dukhwa.
Now, as she graces the first cover, the world beholds Lisa wearing a sculptural Bulgari watch that harmoniously blends with glittering bracelets and rings, casting an enchanting spell on anyone who gazes upon her.
Lisa Harper's Bazaar Korea June 2023 Photoshoot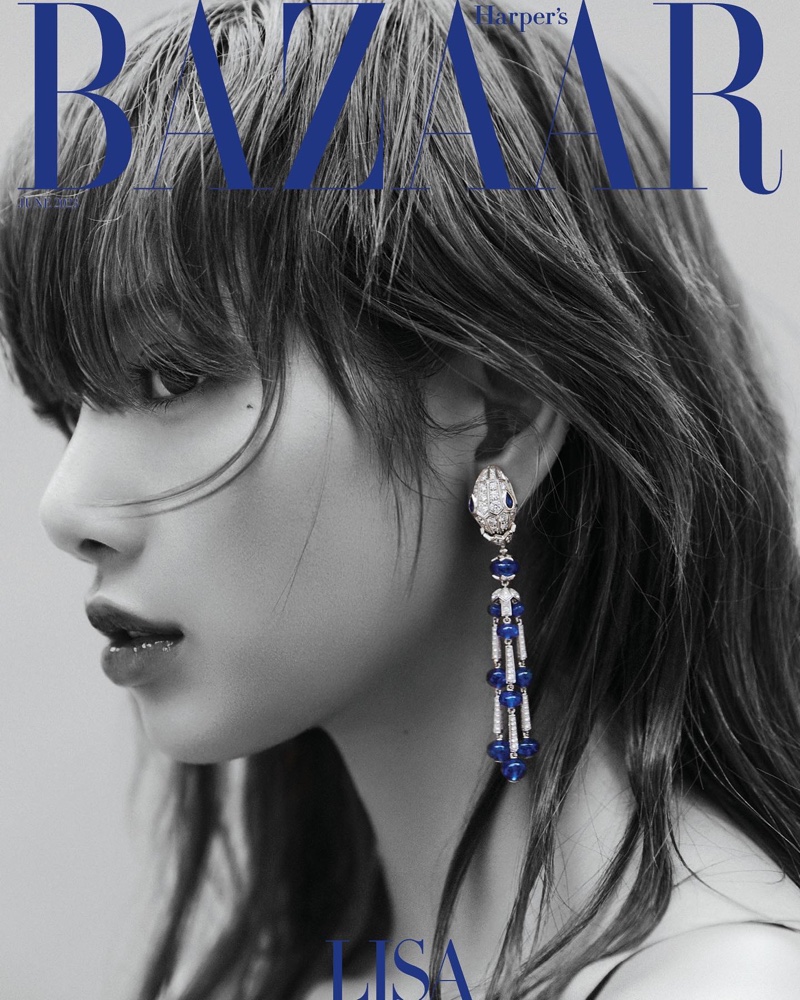 Lisa's journey with Bulgari transcends mere admiration, as she previously joined forces with the renowned Italian jewelry brand to craft a limited-edition timepiece that resonated with her unique style and magnetic personality.
Continuing the symphony of style, the second cover unveils Lisa in a stunning black and white shot, tastefully accented with colorful pops of blue with her Bulgari earrings, evoking a sense of intrigue and artistic expression.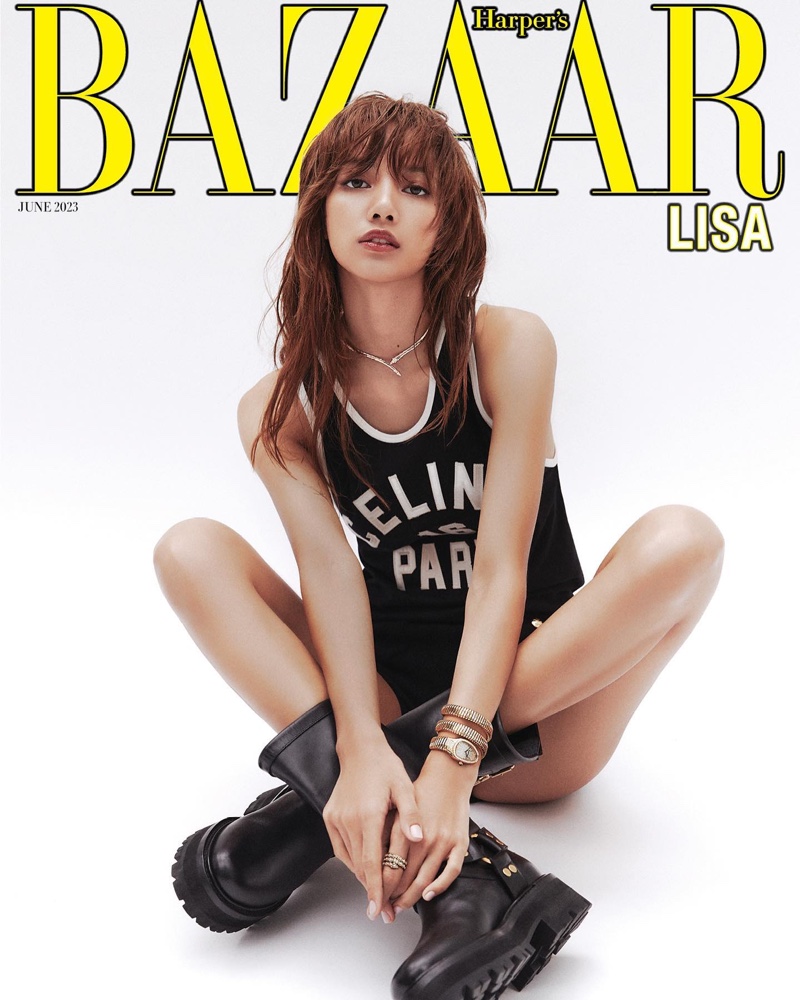 With another image, Lisa mesmerizes us yet again, this time donning a Celine-branded tank top that embodies the spirit of fearless individuality. Paired with combat boots, this bold ensemble perfectly channels a modern fashion look.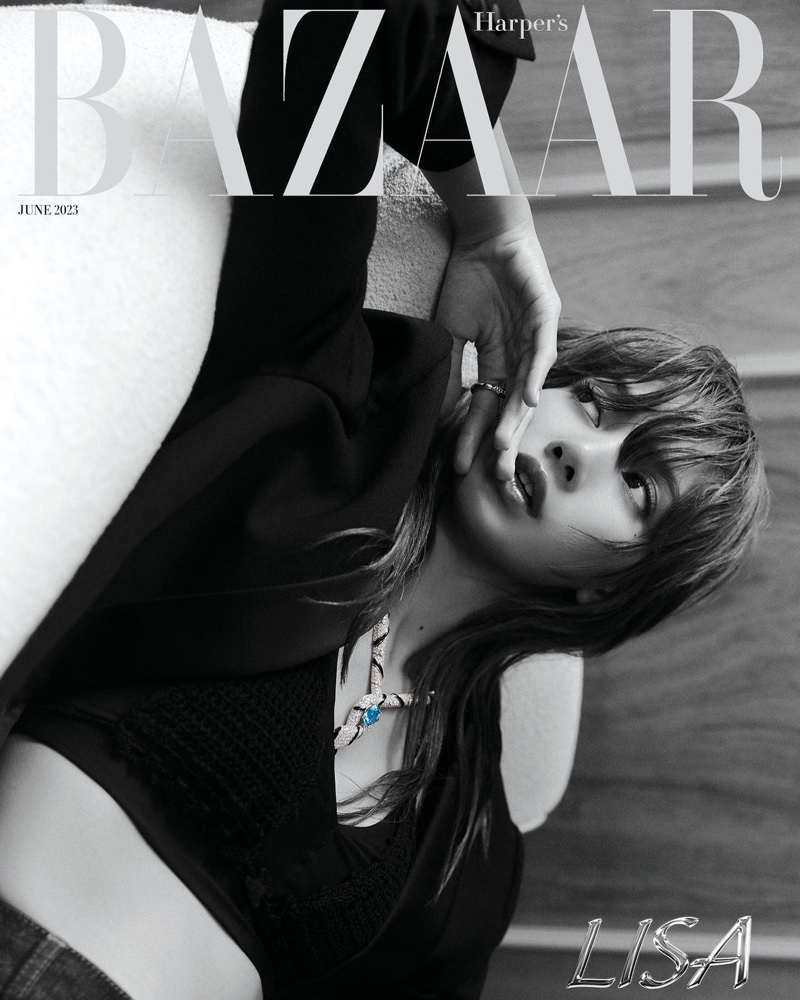 Park Minhee styles each look while the expert touch of makeup artist Lee Nakyeum and hairstylist Hyunjin Kang, who expertly shapes Lisa's disheveled bangs, adds an additional layer of artistry, perfectly complementing her captivating presence.